Top 15 Ways to Make Money in College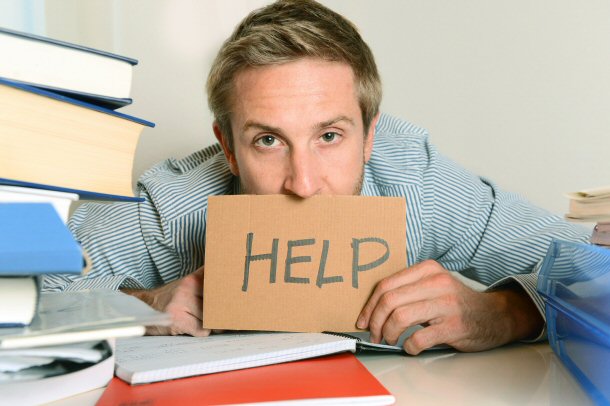 It's Sunday but your meal plan only lasts through Saturday and the problem is that you're poor, welcome to college. Students will do just about anything to earn a few extra bucks on the side in college, from baby-sitting to donating plasma and writing an eBook. Plenty of today's movers and shakers were waiting tables back in the day.
Unfortunately, finding a job in college isn't always as easy as it seems. You have to take your own skill set into account, or lack thereof, and you still have to carve out time for actual school work. After all, you still have to pass that midterm no matter how broke you are. Below is a list of 15 ways you can earn that elusive cash while you're in college.
---
15) Caretaker
Becoming a caretaker is a great way to earn money while you're in college and it will give you experience with working with others. There are several people who require the aid of caretakers: disabled people, minor children and the elderly. You can make money helping or watching over them for a certain amount of time. If you have nights and weekends free, offer baby sitting services to couples as well as single parents. If you like and are experienced with animals then you can offer services, such as: pet-sitting, dog walking and similar services. You can set your own prices as a caretaker and you can deny any request for your services for any reason of your choosing. You'll want to follow all state and federal laws as well as check out any person requiring your services, especially if you'll be spending time in their home. Regardless of how much money you'll make, you and your clients safety should be your top priority.
Elderly Woman Being Cared for By a College Student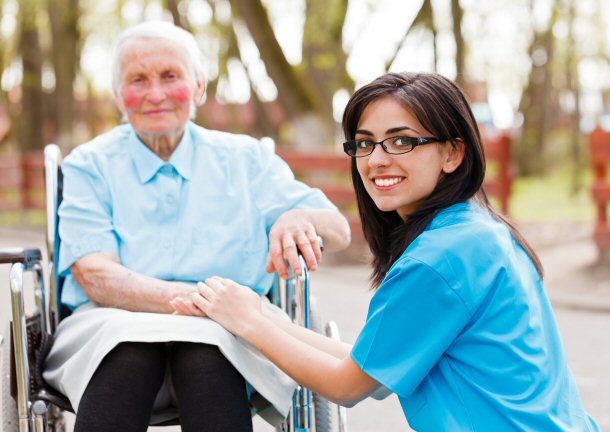 ---
14) Recycle
Okay, so you're not going to make a lot of money with this one but you'll make some while helping the environment. You can find countless recyclables on campus and in the community. Grab a couple of bags and start accumulating as much as you can. You'll have to do a bit of research to find out whether your state or county has bottle deposit laws. Once you've done that, you'll have to locate the closest recycling and deposit centers. Check out the website for the recycling or deposit center in your area or give them a call. You'll want to know which items are accepted at the centers and keep in mind that different recyclables might be worth different amounts. For example, a bottle of IBC soft drink is worth five cents in the United States. Once you've saved up enough cans, bring them over to the recycling or deposit center and collect your cash. The amount you get may not be able to buy you anything extravagant but you might have enough for coffee or perhaps lunch.
Students Collecting Recyclables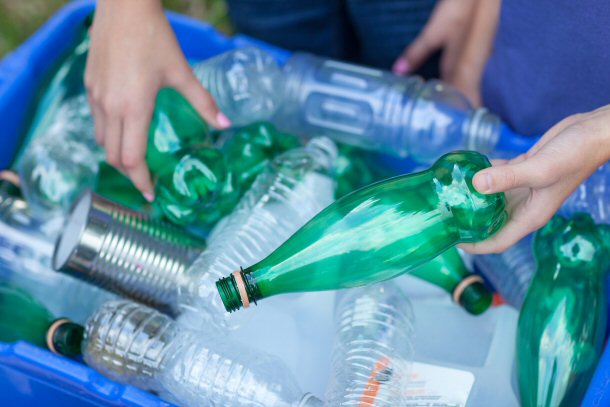 ---
13) Give Plasma
Giving plasma is a great way to make money in college and also a great way to help people. There are plasma donation centers all over the place that are willing to compensate you for your time if you donate your plasma. How much money you'll receive for your time can depend on many factors and there are few things you need to keep in mind if you decide to donate plasma. When you first arrive, you'll more than likely go through a screening process where a worker will ask you several questions. You are required to answer those questions honestly because you'll have to fit a certain criteria in order to donate your plasma. Some of the questions you may be asked are whether or not you've recently traveled overseas, whether of not you use drugs, whether or not you've gotten a tattoo or piercing within the last year and perhaps even your sexual orientation. If you pass the screening, you'll then have your vitals checked as well as your iron and protein levels. If thoseare all okay then you'll go through the process of donating your plasma. In the United States, depending on the company and other factors such as your weight, you can make up to $200 as a new donator and varying amounts thereafter.

College Student Donating Plasma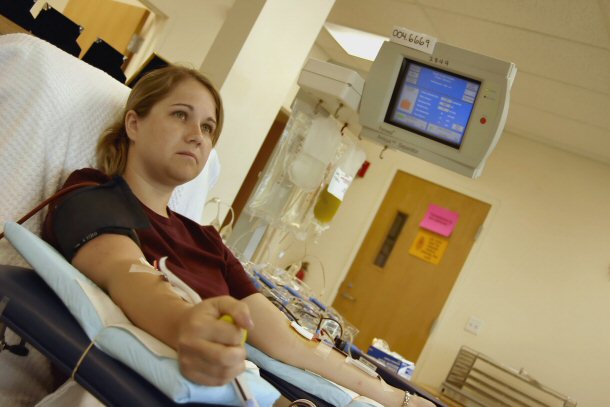 ---
12) Sell Items You No Longer Need
This might be one of the first steps you consider when you're trying to find a quick way to earn some cash in college because you may be the owner for certain items that other people want. For example, there are websites that will pay you for your previously used textbooks or you might be able to sell them back to your university's bookstore. You can try selling clothes you no longer want to consignment shops for some quick cash. Websites, like eBay and Craigslist, allow you to advertise items you have for sell but you should use caution when meeting up with anyone who has an interest in buying your items. If you must meet up with someone, try to meet somewhere in public and possibly bring someone with you. You want to make money but you also want to keep yourself safe in the process.
Other things you can sell are video game systems or other electronics that you no longer need or want. Iif you have long hair and are considering a haircut, you could try selling your hair. The world is filled with millions of people with various interests, chances are you'll find someone who wants to purchase something that you no longer want.
Consignment Shop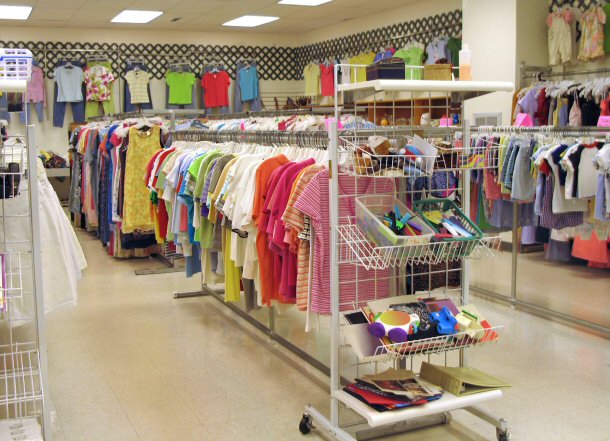 ---
11) Start Your Own YouTube Channel
YouTube Logo


Are you a fan of entertainment media? Maybe you're film student or possibly a communications student? Even if you're not, a YouTube channel is a great way to make money if you're a college student. You may become famous because of it or at least Internet famous. It may seem hard to believe but hundreds of people can actually live off of the income they receive from making YouTube videos. There are numerous directions you can take when it comes to deciding to plan out what type of YouTube channel you want to make. You can choose comedy, education, drama, or anything in between. The best thing about YouTube is that there is no strict criteria that you have to fit to post your videos. Just follow the terms of service and start uploading your videos. Afterwards, join into a partnership with YouTube. This partnership will allow different advertisements to run on your channel, which will earn you money. Think of catchy titles for your videos that will make viewers want to click on them. The more views your videos get, the more money you'll end up making. If you're a film or communications student then you also are developing your own online portfolio.
---
10) Sell Stock Photography
Are you a photography student or maybe you just like taking pictures? If so, selling stock photography is a great way to earn some cash while you're in college. There are various stock photography websites where you can upload your photos and be paid each time someone downloads one of your photographs. People use stock photography for many different reasons including advertisements, brochures, articles and newsletters. You can search online for how much you'll get paid per download depending on the websites that you're uploading your photographs to. For example, istockphoto.com will pay you a base royalty rate of 15 percent for each downloaded photograph but that percentage could increase depending on different factors. Alternatively, bigstockphoto.com requires that you select a payment plan and pays in regards to the size of the image as well as other factors. Keep in mind that if you submit photographs of people, you'll be legally required to have them sign release forms. If you are a photography student, selling your photographs online is a great way to help you build your portfolio.
College Student Selling her Stock Photos Online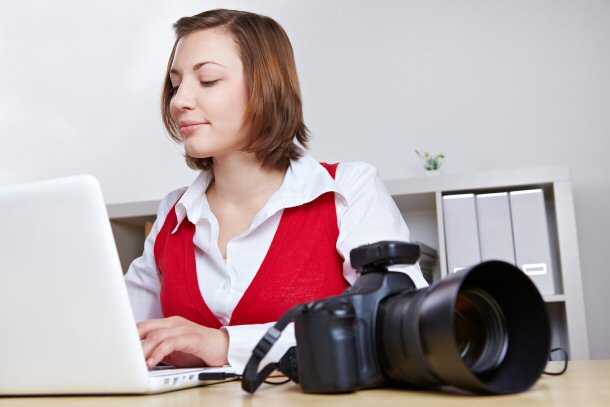 ---
---
9) Write an eBook
While you may not be able to devote time to writing a novel, you may be able to still earn money by writing and selling eBooks. The tablet and eReader business is booming , people are downloading eBooks now more than ever. Depending on what company you decide to upload your eBook to, you may be able to keep every bit of the earnings you receive from each download of your eBook. Are you an English major or particularly skilled in a certain craft? Sell your creative writing in the form of an eBook or make a Do-It-Yourself eBook then offer it for a price that you can set yourself. You will receive royalties each time someone downloads your eBook but some companies may take a portion of your earnings. Both Apple and Amazon allow you to earn up to 70 percent in royalties of the sell of your eBook while Barnes & Noble NOOK Press allow you to earn up to 65 percent. So if you're the type of person who enjoys writing and if you're considering writing a novel in the future then try selling your works as eBooks. Even if they're not full length novels, you can price them at what you believe to be fair prices and make a name for yourself while earning some money in the process.
Writing an eBook Can Provide Decent Income, While in College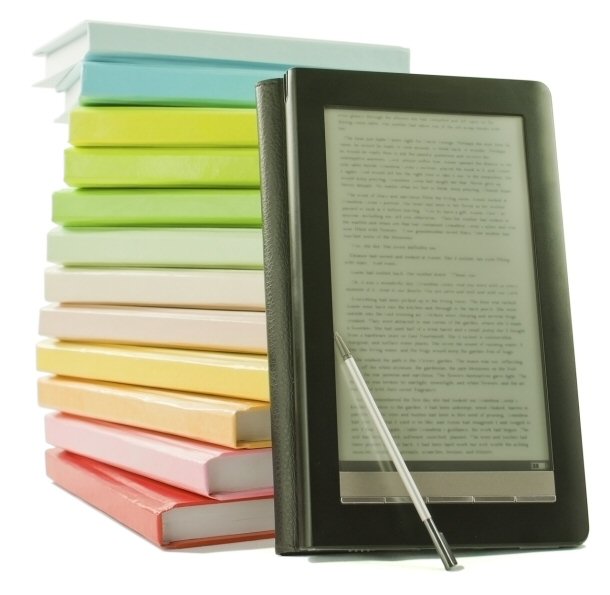 ---
8) Sell Your Crafts on Etsy
Thanks to the Internet, you can learn how to make numerous crafts. Do-It-Yourself websites and videos give you the opportunity to learn how to make anything from scarves to jewelry. However, did you realize you can actually make money after learning these crafts? If you're an art student and if you even you're not, you can sell a ton of different items on Etsy. Etsy is quick and easy to sign up for. You'll get your own website and can customize it to your choosing. You'll have to make sure that you follow the terms of service as some items you may not be able to sell. Once you've figured out what items you'd like to sell, take photographs of them so that potential buyers can see what you're offering. You can set your own price as well as shipping prices. If you do decide to sell your crafts on Etsy then keep in mind that it's free to have your own shop but listing and selling items are not without a cost. It costs $0.20 to list each item and 3.5 percent is required on all sales that you make. Other things that vary in cost include shipping labels, search ads and fees associated with certain types of transactions.
---
7) Blogging
Blogging is a great way to earn some extra cash when you're in college, especially if you feel like you're full of great ideas but don't really have anyone to listen to them. There are hundreds of other college students that may be able to relate to what you have to talk about and if you gain enough followers then you'll be able to advertise on your blog, which will generate income for you. Other ways you can let your blog work for you is by getting in touch with companies and offering positive reviews for payment. The best thing about blogging is that you can write about whatever you want and there are hundreds of different blogging as well as publishing platforms to choose from. Websites, like Blogger, Wordpress and tumblr, are fantastic places to start if you're thinking about starting your own blog. You'll want to use a blogging or publishing platform that already has a large following so that you'll be able to reach more people. Blogging is both easy and fun, many people do it for free. Why not cash in on doing something you already enjoy?
College Student Blogger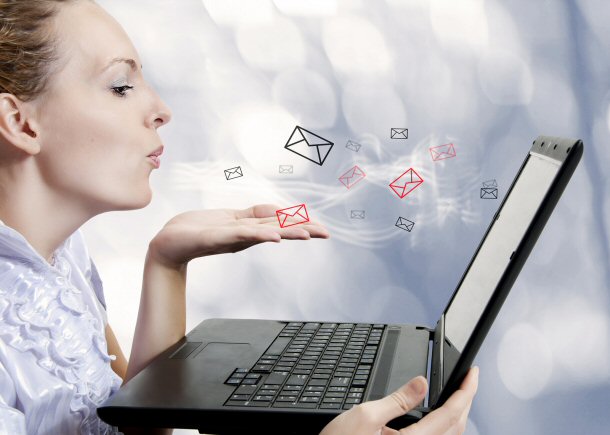 tumbler Logo


---
6) Designing T-Shirts
Designing t-shirts is a fun way to earn extra money while you're in college. There are lots of websites that allow you to design t-shirts that will pay you each time someone purchases one of your designs. Websites, like Spread Shirt and Zazzle, allow designers to upload their designs and pay royalties every time someone purchases their design. If you're artist or feel like you have some unique quotes that other people would like to display then find a t-shirt design company and register for it. You'll want to stick with companies that don't charge you anything to publish your design on their website. If you go with a company that allows you to set the commission amount for your designs then make sure you go with a decent charge. You want your designs to be affordable, so that more people will be willing to purchase them. If you become a popular designer then you may be able to make more money and you might even decide to start your own company. If you are an art student then you'll have something to add to your portfolio.
T-Shirt Designs can be a Great Source of Income in College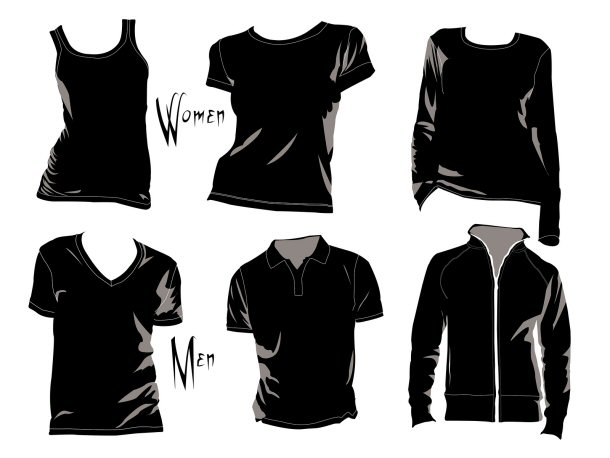 Zazzle Create a T-Shirt Website Shot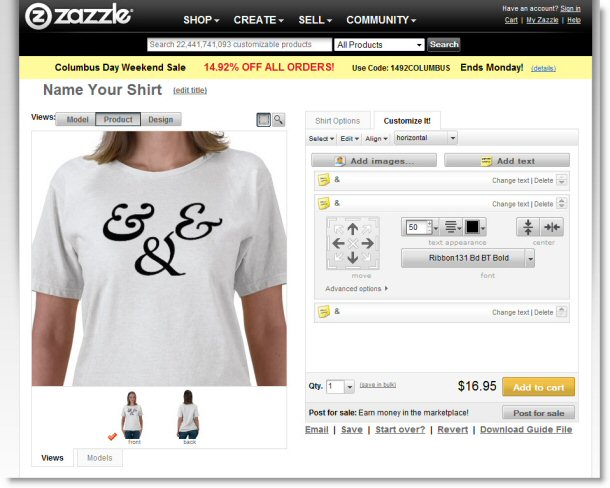 ---
5) Freelance Writing
There's always money to be made when it comes to freelance writing and if you're a college student then you can easily pocket some cash by writing articles in your free time. How much you'll get paid for freelance writing varies and there is no set amount for writing, much of it depends on how you think you're time and effort is worth. There are hundreds of websites that are currently looking for people to write anything from news articles to advice columns. Many times, writing freelance articles involves finding your niche. If you spend lots of your free time reading then you can write reviews for books and eBooks. Perhaps you find yourself obsessed with all the new technology and various gadgets. If so, you can write articles comparing and contrasting different electronics. Are you full of tips on how to get free items or great with managing finances? You can write about those, too! Whatever your niche is, you can bet there are people willing to pay you to write what you know about them.
You'll want to make sure you do your research, though. Some companies aren't what they say they are and they may take your articles without compensating you. Try searching on websites such as ProBlogger to get you started with trying to find out if freelance writing is right for you.
College Student that is Freelance Writing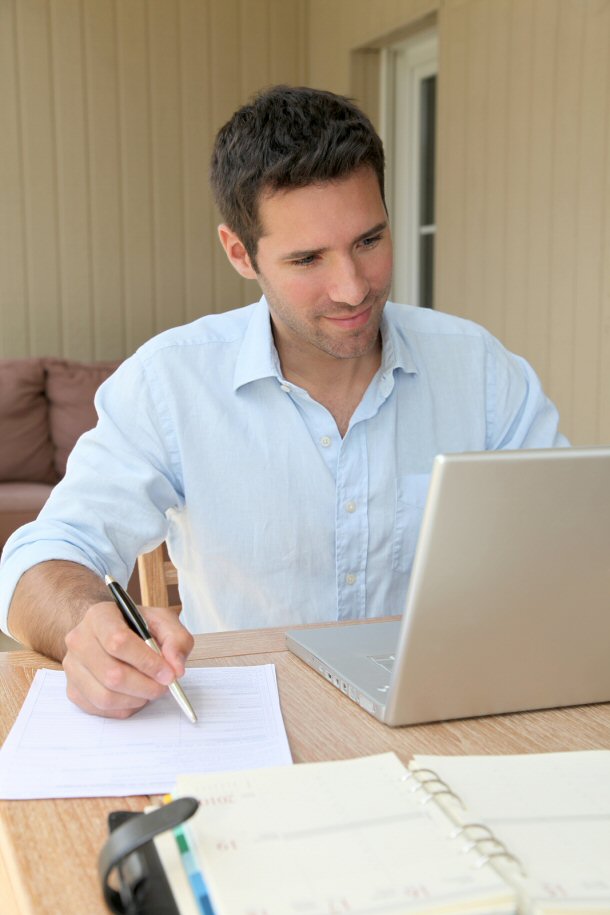 ---
4) Sell Your Video Game Account
Were you a huge gamer at one time but no longer have time for games? Maybe you used to play a certain game and don't have any interest in it anymore? Whatever the situation is, if you have a game account and no longer want to play it then you can sell it to someone else. Of course, it helps if you're good at leveling up quickly and keep in mind that most people don't want to bother with buying a novice account. Companies such as accountmarket.com, mmobay.net, armorybids.com and play4uber.com are great places to start if you want to sell your impressive video game account or even your Twitter account. If you're particularly good at games and want to make some quick, easy cash then consider selling your video game accounts. You'll get to do something you enjoy and make money in the process. Just make sure the companies that you're selling to are legal and legitimate businesses, you can never be too careful.
Selling Your Video Game Account Can Be Lucrative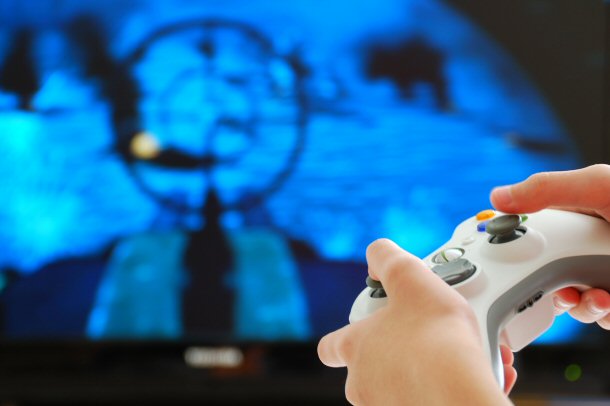 ---
3) Perform
Are you singer? Do you play an instrument? Maybe you're poet? Regardless of what it is that you do, you can get paid for it. Local clubs and venues are always looking for new names as well as acts to showcase, you may have exactly what they're looking for. Don't think you have to be limited to singing or playing an instrument. You would be surprised at the different acts that people are looking for. Ever thought about doing your own standup comedy act or maybe you're a magician? Perhaps you have an interesting talent that you're okay with showing other people. Contact venues in your area or areas nearby and find out what they want. You can possibly make a name for yourself and even get famous from it. You may have to perform for free for starters but the more publicity you bring the venue, the more money they'll be willing to pay you. Of course there are gigs, like performance dancing, in local bars and nightclubs.
Singing and Performing can Earn Money in College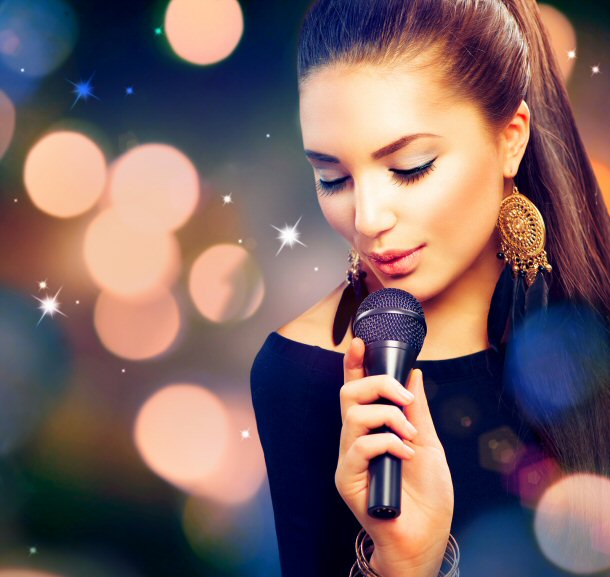 ---
2) Tutoring
Is there a subject that you excel at? Then tutoring may be a great way for you to earn money while you're in college. Sometimes students need extra help that they may not be receiving from their professors or other campus resources. If so, you can offer your services and set your price to help your earn some money while also helping your fellow peers learn. If you want to expand in your tutoring then you can also offer your services to high school, middle school and even elementary school students. Of course, you'll want to make sure you make the proper arrangements with parents to make sure you're following any rules and laws that may apply in your area. Once you have that settled, people will pay a decent amount of money to invest in their future and help improve their grades at school. Not only that but you'll be helping someone learn, which increase their confidence as well as yours.
There are many ways you can announce your tutoring services but make sure that you make arrangements that focus on your safety. Try to set your tutoring sessions in a public area such as a library or a coffee shop.
Tutoring in College can be an Easy Way to Earn Cash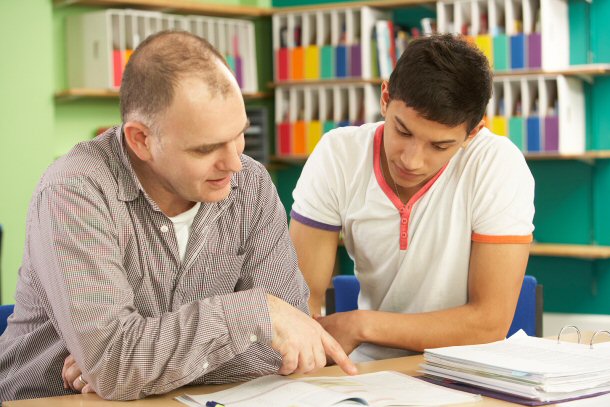 ---
1) Part-time Job
This one is probably a given for most people and it's probably rare to meet someone on campus who doesn't have a part-time job. Working a part-time job while you're in college is a great way to make money. There are numerous businesses out there who are hiring and depending on where your campus is located, you may be able to find a part-time job that you're really interested in working for. However, the job market can be tough if you're looking at jobs that require a certain amount of skill and education. If you're not extremely selective and just want a paycheck, try places such as fast food business, retail stores, restaurants and telemarketing companies. You would have to make sure that the companies work with your schedules so that you're still able to go to classes and have time to study without any problems, most of the time they are willing to work with you. You could even look into finding jobs on campus, those definitely will work with your college schedule. Many times, universities have an area where they post jobs open and available to students. You may also qualify to apply for work study jobs, allowing you to work on campus and receive government funds that help lower the cost of your tuition as well as fees.
Part Time Work is a Popular Choice of Employment in College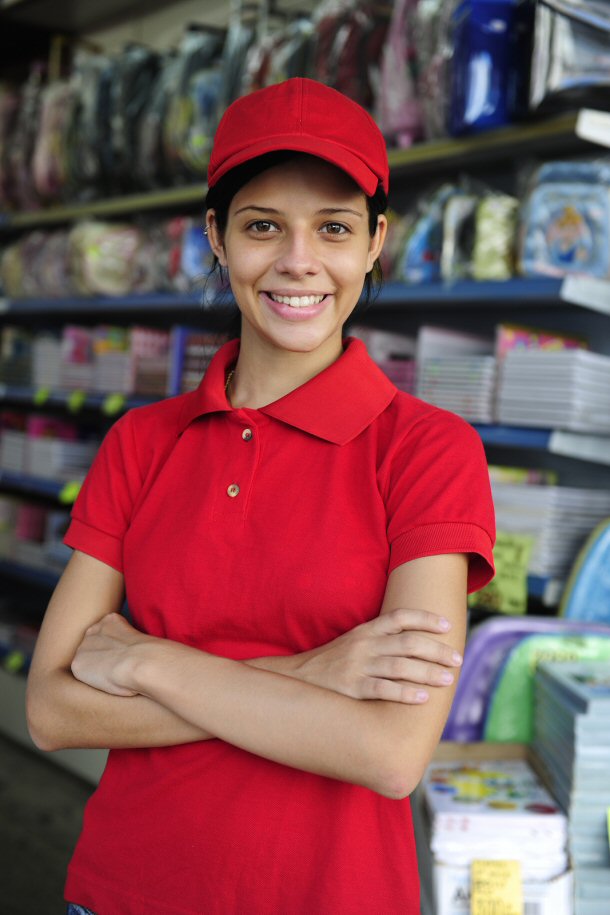 ---
Conclusion
Clearly, there are many ways you can earn money while you're in college and some of them are probably things you'd never thought of. You're probably not going to strike it rich and famous with any of them but most of them are fun plus they provide you with a great learning experience. They will help you to develop various skills that you can use when you're ready to start your career and some of the things found on this list will add to your portfolio that will make you more marketable to potential employers and many of the skills you can apply to your resume. You might even find that you enjoy doing some of them so much that you want to make a business out of it. Be open-minded when it comes to finding ways to earn money while you're in college but also be realistic. The chances of you striking it rich with any of these are low but not impossible. Figure out how you'd like to make money and get started.
College
Top 15 Colleges for Learning Computer Science
Top 15 Colleges in the World That Are Hard to Get Into
Top 15 Ways to Make Money in College
Top 10 College Time Wasters
15 Crazy College Courses Undertaken
Older and Wiser: 7 Reasons Why College is a Great Fit
Ways to Survive Freshman College Year
What Can I Do With a Degree in Science?