Teachers as Facilitators in Language Classrooms
The Changing Times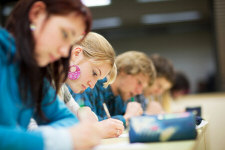 The kinds of learners we have are very different from those from the previous decade. The demands of society have been so tremendous that institutions of learning had to devise ways to stay competitive in the field. With the increasing number of people trying to learn a language, English for example, educational institutions are confronted by the issues of what should be the best ways to teach languages. Educators are struggling to keep up with the pace on language teaching and learning. These struggles paved the way for the introduction of collaborative classroom interactions as a method in teaching languages.
There is a need for language learners to construct meaning and interact with their peers for language acquisition to happen. These interactions should take place by providing authentic situations. Several researches on social-constructivists classrooms proved that students' motivation to learn increases when they are left to work independently with their peers. Furthermore, it was revealed that students are less likely to learn or enjoy learning when inside a traditional classroom where teachers led the discussions exclusively.
Diversity in The Classroom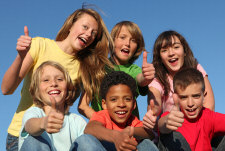 With annual migration rates steadily going up, the number of students who have to learn subjects written in languages not their first becomes a strain to the curriculum. Students' inability to grasp basic vocabulary or even accent of the locality would push them to arrive at a negotiated meaning. When the teacher is the only person allowed to deal with this challenge, the consequences are major. Teachers who do not speak the mother tongue of the child might settle to give general meanings or synonyms or even wrong ones. Though this might be helpful, it does not always deliver the kind of results expected from a language classroom. Instead of this, recent developments in language learning classrooms tell us that peers can be a rich source of learning.
Letting students work together in groups will not only foster cooperation but provide opportunities for language learning. The division of work and the need to take responsibility and expressing them in front of the class challenges the student to learn more. When there are difficulties, it is proven that peer support is more readily available and comfortable for students. In addition to developing friendships, letting learners work with their peers gives listening and speaking practices which are essential start-off points for language learning. When peers with different backgrounds go together to achieve a goal, it will be twice the gain- linguistically and socially.
Modern Educators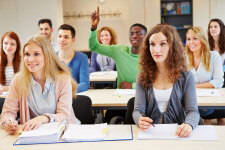 Meaningful learning experiences, its designs, implementation, motivation and environment for implementation have always been a teacher's quest. Teachers of this millennium have been keeping up with the learning styles of their "Internet Generation" students. These students, perfectly different from those in the past, expect their classrooms to be filled with interactions and engagements. There was research that once said that an academic program that failed to produce students who are willing to use the language is simply a failure. When students have the apprehension to use the language because the teacher may be too good to accept their mistakes or with poor grammar or speaking skills, there simply is nothing.
Working On That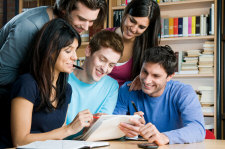 Teachers always aim to produce learners who are proficient in languages they have studied. When the class is purely composed of exemplary students, this will be achieved with fewer worries. However, consider having an entirely different scene- half of the students being linguistically excellent and the others intermediate or low. Having the teacher to work on this all alone is a big and complicated task. Despite their efforts, students may even achieve less. The best way to let every member of the class to work is to let them interact. Instead of doing all the talking, why not organized them into groups of different levels? Other than lesser work load on all the talking, those with excellent language skills will be challenged to let their peers understand and those on the intermediate or low levels will be push to stay abreast.
Languages
Blogging as a Pedagogical Tool in ESL/EFL Writing Classes
ESL Classroom Strategies That Compel Students to Communicate
Top 10 Ways to Improve English Skills Without Spending Much
The Benefits of Language Exchange Partnerships
How to Help Students Become Self-Directed
How to Teach ESL Students Writing
How Can a Non-Native Teacher Instruct in English
Top Five Reasons Students Commit the Same Grammar Mistakes
Boosting ESL Students' Confidence in Speaking
Using Authentic Texts in Language Teaching
Teachers as Facilitators in Language Classrooms
The Benefits of Learning English Free on the Internet