Tips on Teaching ESL Students Vocabulary
The Need for Vocabulary in Language Learning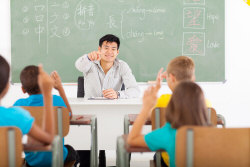 ESL teachers are always on the lookout for tips on how to teach ESL students vocabulary. This is because it is tough to convince students to talk, and even more challenging to let them share something when their vocabulary is limited.
When one knows a word, it implies that things related to that word such as its meaning, etymology, spelling, usage, and even literal or figurative meanings are known. For most ESL teachers, the students' knowledge of vocabulary does not only mean comprehension but helps develop language skills even faster. The ability to know a word is as important as learning a lot more from a pool of words in the target language. Verhallen & Schoonen's research in 1993 revealed that second-language learners have been shown to be impaired in depth of word knowledge, even for frequently occurring words. With this, the knowledge on teaching ESL students vocabulary has been very helpful.
The Language Learners
It is known that ESL students who have slow vocabulary development skills are almost always unable to comprehend written texts. As a result, they are observed to be performing poorly in examination and unable to learn as much as their peers. Worst, they might even be classified as students with a learning disability. According to research, to effectively know and retain a word, the student should be given exposure to it about 10 to 16 times. With so much to learn in every subject matter, teachers must devise strategies to help students learn vocabulary faster. Though the demands for correct grammar and structures are high, students must know words because they carry the meanings people wish to convey. When understood clearly and accurately, the chances to understand and to be understood are better.
The Teacher's Roles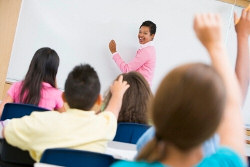 As a teacher in ESL classes, it is essential to try new techniques for vocabulary learning to take place. Unfortunately, we often make the mistake of introducing a new word yet forget to help students retain them by giving them the opportunity to use them in class practically. It is of utmost importance that educators in this type of classroom setting should always consider vocabulary learning more than just recognizing and translating the words and their meanings.
Tips on Teaching ESL Students Vocabulary
1. Making use of visuals.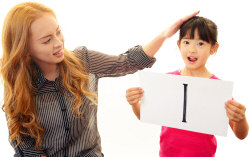 Pictures, colorful illustrations and even diagrams make vocabulary learning easier. Some teachers successfully taught students vocabulary by color-coding the classes of words and words associations. For example, when teaching about the noun 'garage', the teacher might as well assign colors to words with their pictures that can be directly linked to the vocabulary. This strategy of word associations is known to help students learn words or phrases faster than learning them independently. The use of pictures helps create a mental image and develops the student's semantic mapping. When they encounter one of the words in this grouping, it is easier to recall other related words.
2. Require vocabulary notebooks.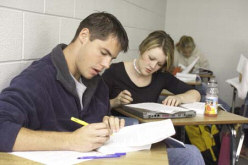 As you introduce and discuss new words, give students the opportunity to write them down on their notes. This will enable them to retrieve information easily. Additionally, it will provide the chance for students to take notes and even draw illustrations of words they can easily understand. To motivate students to recall words even after the lecture, choose some words from the list to be used for a spelling test the next week. When routine spelling quizzes get boring, make use of games that test students' memory on the words discussed. The more interactive the activity, the better they will retain the words.
3. Teach words in context.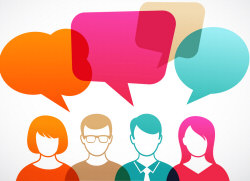 Perhaps one of the greatest mistakes a teacher can commit when teaching vocabulary is choosing words not relevant to the learners. When students can relate to the vocabulary, it is easier to remember them. This does not mean you will have to set aside words that are isolated literally. Introduce words by using stories, activities and situations that students may have encountered or are familiar with. One generic example of this is using the weather conditions for your lessons. To be innovative, make use of real-life materials like a week-long weather forecast for the city with pictures instead of only plain words. Use the images as a jump-start for teaching words by asking question like, "Will there be thunderstorms this week?" The students may wonder what a "thunderstorm" is and that is where you can use the pictures to make them understand better.
4. Provide constant and meaningful practice.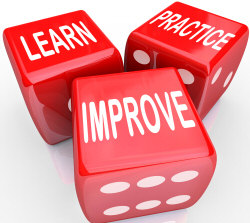 Nothing seems to beat the old line, "practice makes perfect." Studies suggest that repeating or practicing as soon as the new words are learned makes students remember them better. All throughout the lecture, make use of the words so students will have an idea how they are used. When words are too difficult for the learners, make use of synonyms or even antonyms. Make the words memorable to the students by playing the role of the actor. When explaining, use exaggerated facial expressions or actions. If you are quite of a serious type, then make use of puppets or funny pictures and videos. Make students enjoy the lesson by giving them reasons to laugh. They learn better and faster when they are fully engaged in the discussion or when you have their full attention. The next meeting, make sure to integrate the words introduced previously.
5. Use the new words in questions and dictations.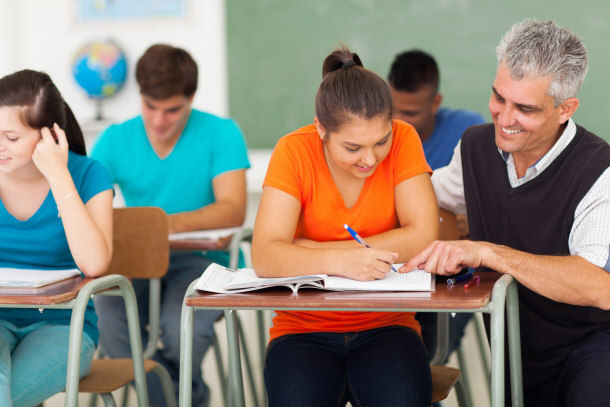 After the words are introduced, the best way for learners to get the feel of how they are used is by modeling. During the class, ask some questions using the words learned or solicit such words in students' answers. When students are given ample practice on the practicability of the words, they are likely to retain them. Don't just let them memorize! When students show comprehension on a certain set of vocabulary, use the words in your next lesson dictation. This does not only help students recall the words but measures their listening skills. It also provides exposure on the different ways a word is used in sentences. Consequently, as they are listening and taking down notes, spelling practice is integrated.
Wrap-up Points
Vocabulary plays a vital role in language learning. A good set of vocabulary gives opportunity to express one's self with confidence. It widens perspective about the realities of the world hidden along the lines of history books and magazines. It enhances the chance to comprehend easily and perform well on examinations. Overall, it will serve as a foundation for developing language proficiency. This, however, can be achieved when words are learned and retained. Vocabulary introduced in language classes aren't supposed to be hidden in notebooks but is supposed to be made ready when the need to communicate arises. As ESL teachers, it is necessary to let students learn the words that are practical so they can can relate to them easily. Make sure teaching ESL students vocabulary is done with their full attention and interest. Remember, vocabulary can only be retained when it has been taught in a memorable way.
Teachers
5 Ways to Use Criterion Referenced Test in the Classroom
Photo Memoir: Writing Assignment
Top 5 Things to Know About Your ESL Students' Backgrounds
Group Work in College ESL Classrooms
How to Teach Business English in ESL Setting
Benefits of Using Graphic Organizers in the Classroom
How to Use Storytelling in Language Teaching
How to Correct Student Essays
The Most Common Problems in ESL Classrooms
Tips on Teaching ESL Students Vocabulary
Praise: A Great Motivator for Student Achievement
Peer Feedback is a Great Tool in Writing Classes