Top 15 Most Amazing Movie Theaters in the United States
Americans are spending less money and time at the movies. Many are willing to wait for a movie to come out either in the form of a digital download, Amazon Video, Netflix, or any of the many readily available types electronic content media distribution channels. Fortunately, new movies are still considered worth seeing in the theater by film enthusiasts.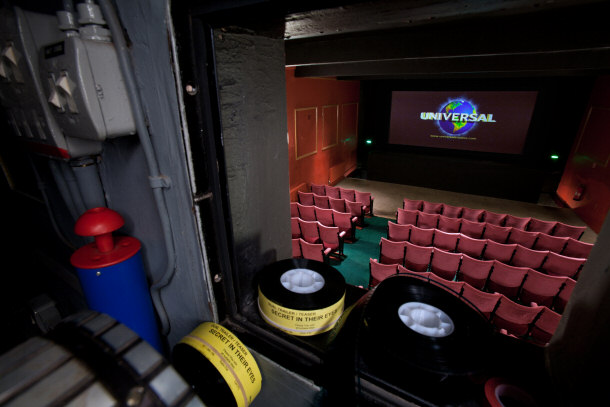 By Jorge Royan via Wikimedia Commons
3D movies and their growing popularity have a lot to do with the movie theater's long-term survival. Movie theaters will hopefully remain a part of American popular culture as there really is no comparison to watching a bootlegged version of a movie on a cell phone compared to sitting in a beautifully appointed, lavishly decorated cinema house.
Digital Movie Theater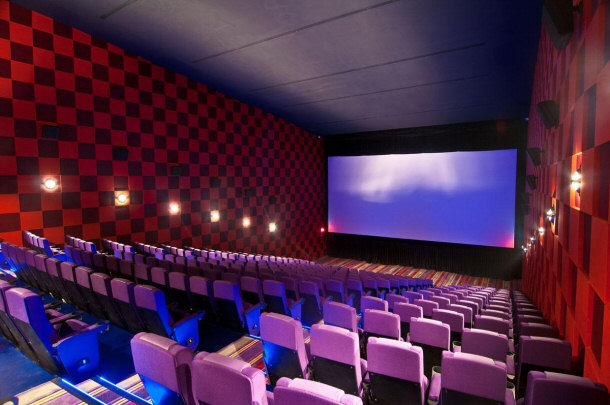 Films are meant to move people emotionally, physically, and make a lasting psychic or metal impression on the audience in a bunch of different and often unpredictable ways. Film was and still is a method for detachment, a way of hiding or immersing one's psyche in a fictional state of mind; if only for a short while. The following theaters are reflective of film's golden age and a time when movie theaters were almost as interesting as the films.
---
15) The Senator - Baltimore, MD
The Senator not only boasts a large screen for your viewing pleasure, but it also has an old-time charm that keeps audiences coming back. It was built in 1939 in a visually bold, art deco style and was added to the National Register of Historic Places in 1989. Out front there is a colorfully lit marquee and local sidewalk hall of fame, listing local cinematic accomplishments. Instead of the modern box office, there is an old-fashioned ticket-sales office where you can buy your tickets to the film being featured. Inside the building there are murals dedicated to the history of the theater arts and the building's original flooring.
Senator Theater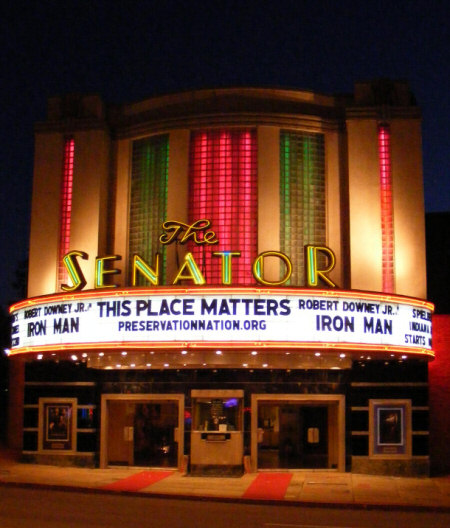 The food counter has the normal movie theater faire, but a small, yet important, difference is that they actually offer real butter for the popcorn. Moving into the actual theater itself, another note of the buildings history hides the screen. Before every movie, the modern forty-foot curved screen is covered by a large golden curtain until the movie starts. When it is whisked aside, both modern and classic movies are played.
Remodeled Interior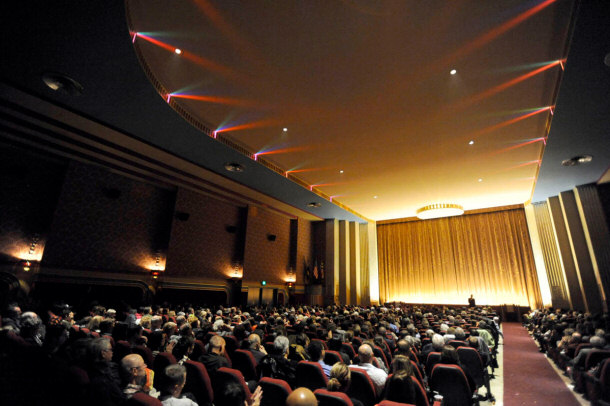 The house seats are comfortable enough to sit in through the whole feature, but there is also balcony seating available for general seating and party rental. These sky boxes also allow for user-controlled digital sound. The Senator may have modern sound features, but still lends itself to the times of old when going out to see a movie was a special evening activity.
---
14) AMC Loews Uptown 1 - Washington D.C.
Also known as The Uptown, this historical movie theater has been open since 1936 and is a fan favorite. There is general seating as well as balcony seating in a huge one-room, one-screen theater. But don't think that means it's not quality. The gigantic screen and booming sound system really bring the movie theater to life.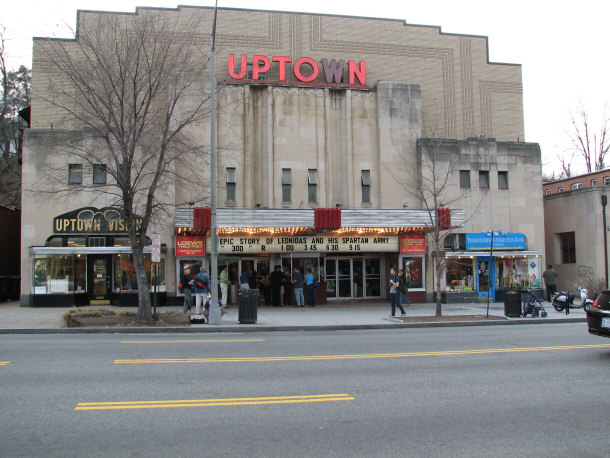 By Mustang via Wikimedia Commons
Since the popularization of 3D movies, this is one of the largest and best screens to see one of them on. The comfy seats being placed all in one room also means that there isn't really a bad seat in the house. Although they play modern films and have a tidy, clean venue the building itself gives an old-school feel with the set-up and staff. The young staff is very attentive giving great customer service that they are famous for as well as offering discount days when students pay only $7.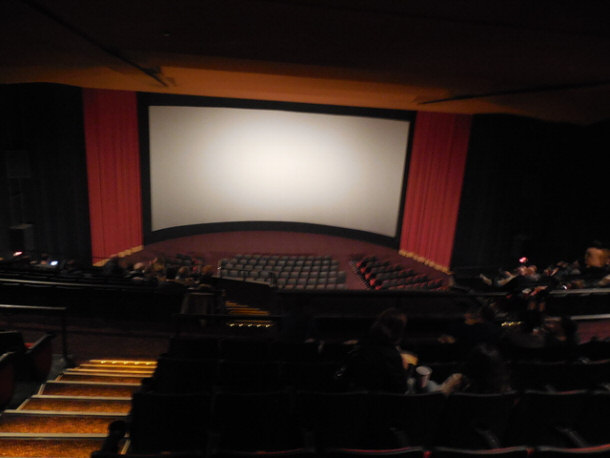 After watching the flick, there are many places to go thanks to the Uptown's convenient location. The theater only hosts movies for one week at a time, so grab a metro and head down to this D.C. classic when one pops up that interests you. You'll be happy you did.
---
13) Electric Dusk Drive-In - Los Angeles, CA
Electric Dusk Drive-In (formerly the Devil's Night Drive-In) takes the classic drive-in experience and ramps it up to a modern, edgy once. On their home page they even say, "We have a large Astroturf area for your white trash pleasure." They provide an Astroturf lawn for folks to park their seats or blankets, but they also have more than enough room for parking.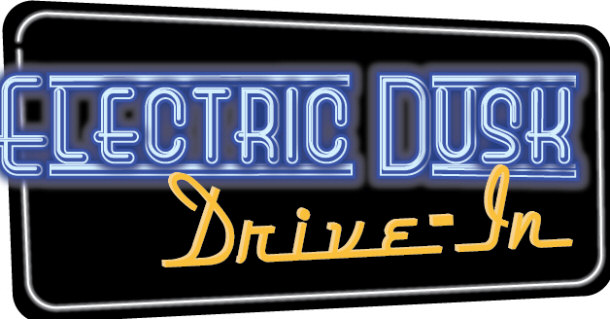 There are speakers on the lawn and an fm frequency that will transmit the movie's audio track into the car itself. Although they do not have the typical theater candies, they do have burgers and hot dogs for sale, so you can have dinner while you watch your movie.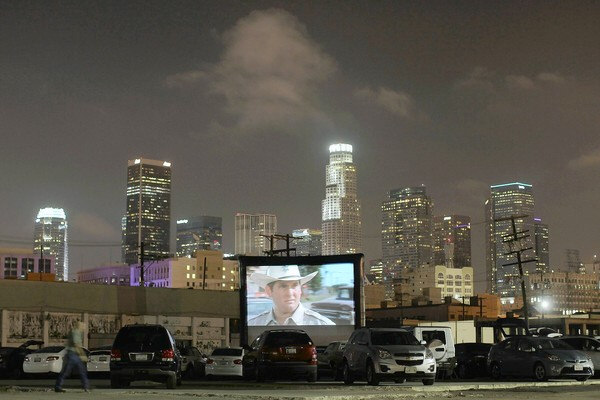 Audience members don't have to show up hours early to get a spot, either (although the gates do open 90 minutes early). It's designed so there aren't long lines of cars waiting to get in. Before the show starts everyone is given a frequent movie-goer card, and there is a pre-movie trivia contest that can even award a free ticket to the person answering all of the questions correctly. There are VIP tickets available that give a better viewing spot and dibs on an early exit, so that you avoid the infamous lines that form at drive-ins. The venue itself is on top of a parking garage and currently puts on bi-monthly showings of a variety of films from "Clue" to "How Harry Met Sally".
---
12) Metropolitan Arlington - Santa Barbara, CA
The Metropolitan Arlington is another stand-alone movie house that is beautifully crafted. The huge house seating looks like it's been placed in the middle of a Spanish courtyard from some long-gone era. The theater house shows both live shows and movies, one of the most exciting runs being the Santa Barbara International Film Festival.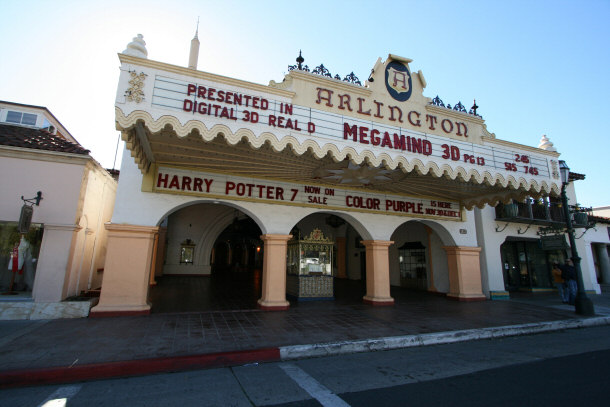 By DillyLynn via Wikimedia Commons
These festivals award actors such as Jennifer Lawrence and directors such as Quentin Tarrentino the American Rivera Award. Besides these big-name celebrities, the Arlington is open to the general public for regular viewings. Aside from the large seating area, the walls are decorated to mimic a night sky, the floor still looks like it is made of Spanish tile, and the fountains add a quiet beauty to the atmosphere.
Hallway Leading to Theater Doors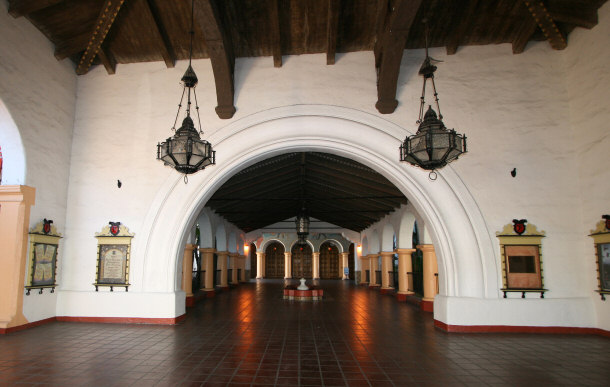 By DillyLynn via Wikimedia Commons
Once in the theater itself, the acoustics are phenomenal, and the seats are slanted well enough so that you can see over the heads of people in the previous row. While waiting for the show, a pipe organ rises out of the floor and plays a tune to entertain the crowd.
Metropolitan Arlington's Organ

The Metropolitan Arlington is a definite must-see not only for its stunning movie set-up, but also because of its beautiful design.
---
11) Sundance Kabuki - San Francisco, CA
Despite being the namesake of the ancient Japanese theater style, the Kabuki theater is actually quite modern. It does, however, lie in Japantown in San Francisco. There are quite a few things that set this theater apart from others. There is a bar that serves alcohol and coffee, an adult theater where you can enjoy said alcohol during the movie, and restaurant quality food. Before the show there are two lounges that customers can hang out in until the beginning of the show.
One of the Lounge Areas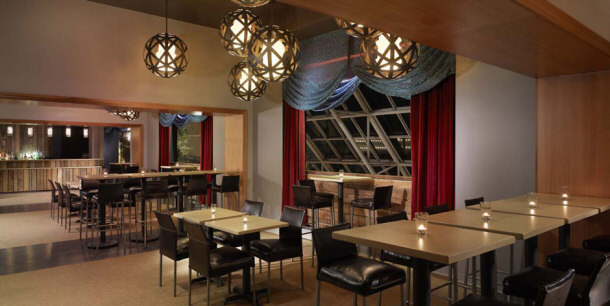 Most of the theaters (the ones on the second floor) are set up for those 21 and over, so plan accordingly. The seats are plush with plenty of leg room and recline for comfort. If it's a date night, the seats can actually be put together to make a loveseat. Of course there are balcony seats as well as the standard house seats. When purchasing tickets seats are reserved, and part of the ticket price actually goes toward the independent film makers who are being showcased. Outside of the theater there is cheap parking right next to the theater, which is a total advantage in the city.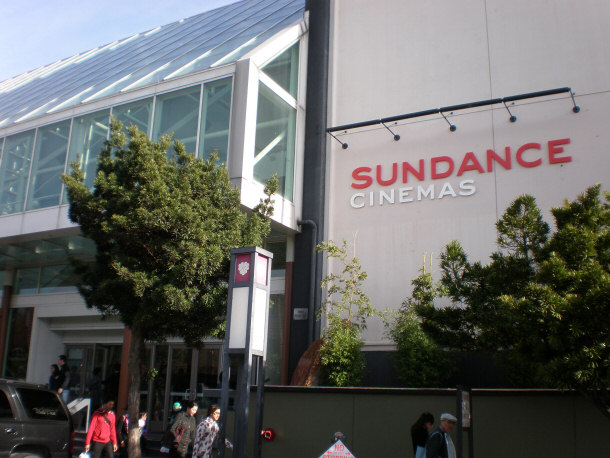 By BrokenSphere via Wikimedia Commons
---
---
10) Tampa Theatre - Tampa, FL
Yes, this is another old theater. But this one displays its own previous era charms. It shows movies that aren't often on display in other places and hosts one-of-a-kind events. If you're into the Oscar's, on the nights leading up to the show, they play all of the movies that are up for nomination. On the night of the Oscar's, there is a party thrown where everyone dresses up in fancy dress and the paparazzi come out. You can pretend you're a star for a night.

They also host the Tampa Film Festival. The screen and sound quality have been updated to match modern theaters but keep the feel of the previous century theater house. There are still balcony seats available, and the seating itself is actually still pretty comfy despite their age. During the summer the Tampa Theater hosts the Summer Classics, which includes 'Gone with the Wind" and "Casablanca".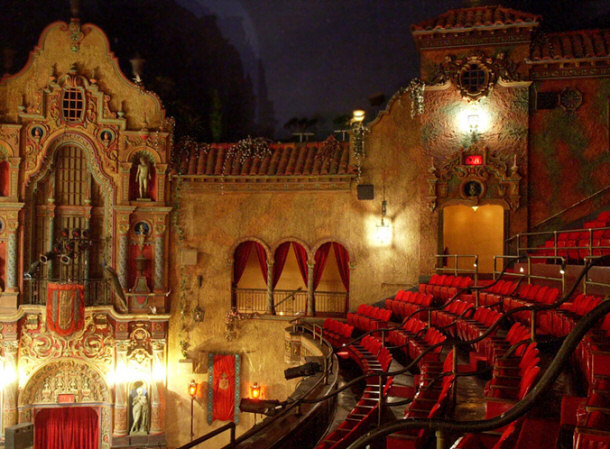 The organist playing for the previous 20 minutes adds to the classy feel of the movies themselves, but also plays before the modern films are shown. Another modern amenity is the bar. It's stocked with beer, wine, and typical theater food. The theater is decorated in an old-fashioned manner, with stars painted on the ceiling, and windows built into the walls, sort of like the set of a playhouse. While there isn't much to the surround sound, the charm of this theater is worth the night out in and of itself.
---
9) The Paramount - Oakland, CA
The Paramount Theater has a giant, eye-catching vertical sign in neon lighting that will catch any passerby's attention. This building was designed by the same man who designed the Castro Theater. Inside there are mosaic tiles all over their 58-foot-high lobby, along with designs on the ceiling, backlit by yet another neon light. The designs inside range from marble, to wood, to scenes of different mythologies. The theater hosts movie classics that show in 35 mm film prints, cartoons, news reels, and other formats.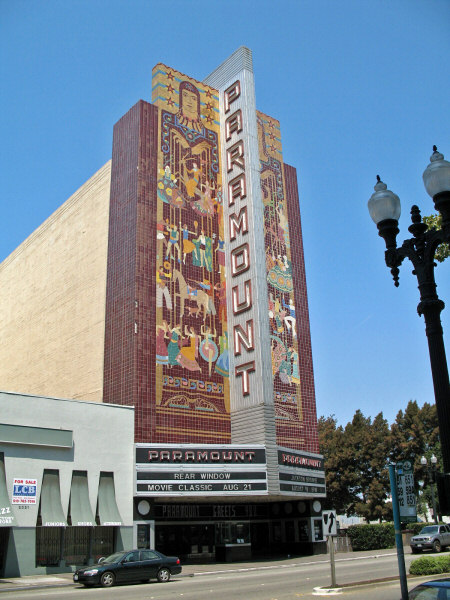 By Sanfranman59 via Wikimedia Commons
They also host a game called 'Dec-O-Win' after the style of their building along with an organ player and show girl to entertain the crowd. Velvet seats abound in both the house and balcony, and shows like Monty Python and Dr. Strangelove play to heckling and movie quoting. Audiences are encouraged to speak their minds and have a good time. Parking is plentiful and there is a BART station nearby, so it's not difficult to get there. The theater itself has been updated with digital projections and sound that reaches everyone in the house. Other parts of the theater remain untouched. There is an actual powder room connected to the ladies room. Small touches like these set The Paramount apart from other movie palaces of old.
---
8) ArcLight Cinemas - Hollywood, CA
Not only does this theater boast excellent film and sound quality, it pushes itself to be more than a typical theater. Comfy seating can be reserved ahead of time so there is no need to worry about finding a seat for you and your date. There are 21-and-over shows that require I.D. to get into due to alcohol being present. Tickets can be purchased online or at the kiosk on the outside of the building ahead of time. Another name for this location is Pacific Theatre's Cinerama Dome.
Courtyard of ArcLight Cinemas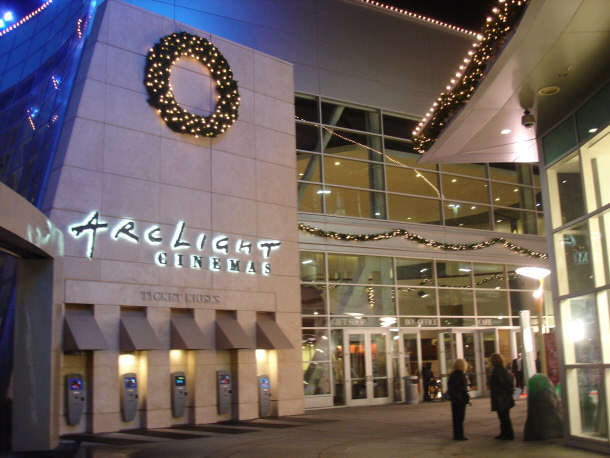 The theater itself has a gift shop and revolving art on the screens outside accompanied by a beautiful courtyard. A multiple-story parking garage is available for easy parking. During world premieres security is amped up due to celebrity appearances. The premieres are held in Theater #15, the iconic combed dome section of the ArcLight. Aside from the typical Hollywood treatment, everyday movie going is just as amazing.
Dome Section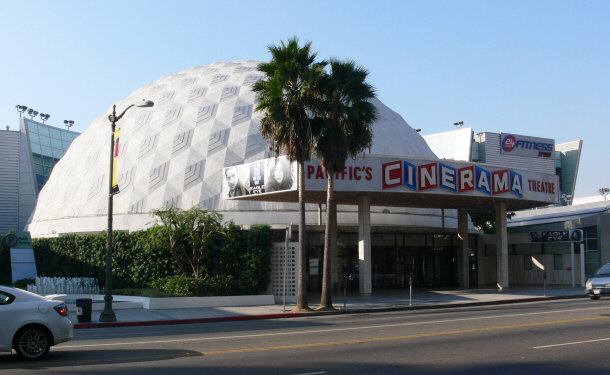 By Andreas Praefcke via Wikimedia Commons
The staff really pampers their guests and genuinely seems to care about the quality of their experience. Everything is kept neat and clean, alcohol can be brought into the theater, and any issues are resolved immediately. The ArcLight isn't just an upscale movie theater in Hollywood, it's an experience.
---
7) Landmark's Inwood Theater - Dallas, TX
This theater really brings an at-home feel to the theater experience. Not only are the sound and graphics amazing, they also have a roomy house for the audience and couches or bean bags to lounge on. It does get a bit chilly while watching the flick, but to solve the problem, the Inwood hands out free blankets.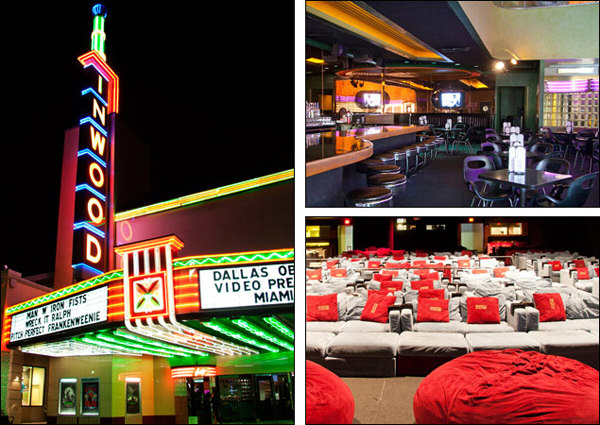 There is a bar available and customers are allowed to bring drinks into the theater. They do have midnight showings, which is always something more fun than a typical movie night. Tickets can be bought online to hold the seat. Honestly, the best part of this theater is the fact that they have such comfy seating. The couches, bean bags, and love seats are kept impeccably clean (even compared to a lot of houses). It's a nice way to have an at-home movie night while out on the town.
---
6) The Castro - San Francisco, CA
This is one of the most iconic theaters in the United States. One of the oldest theaters around, The Castro opened in the early 1900s. Currently, it shows modern, classic, and midnight movies accompanied by wonderful popcorn that takes you back to a by-gone era. Balcony seating is available, as are 1,200 seats in the main house. Movies aren't the only thing that this movie theater offers. They also have drag shows, an organist, and interactive sing-alongs to entertain you between movies.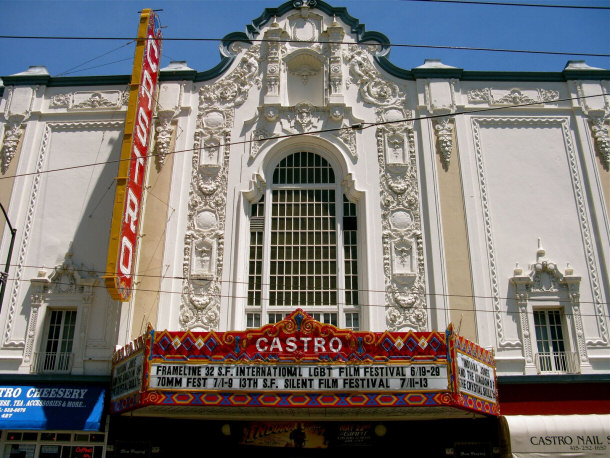 Those who show up to the sing-alongs also get goodie bags with gifts in them that are related to the movies that are being shown. The Castro also holds the Film Noir festival every year in January. All of the stops are pulled out during this event. Pianists and musicians playing other instruments accompany the silent film to really give the full experience of the silent era films. On a regular basis they have started adding live entertainment in between flicks.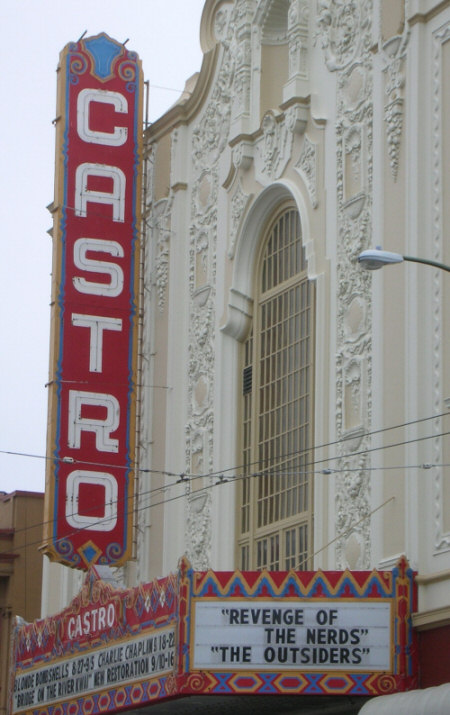 By Artico2 via Wikimedia Commons
The theater encourages guests to dress up in keeping with the movie about to show. Although they have more off-the-beaten-path events, the film house itself is decorated in old Hollywood charm with chandeliers aplenty. You can almost see the slinky 20s dresses on the actresses and the gentleman's double-breasted suits.
---
5) Studio Movie Grill - Wheaton, IL
The Studio Movie Grill is a movie theater, but what really sets it apart is the food selection. There's definitely more than theater popcorn here. When waiting to be seated, enjoy a beverage (alcoholic or otherwise). In-theater dining involves sitting down about twenty minutes before the show and pressing a button located on your seat to order from the wait person. The best part: it does not matter when or how often, they will always come.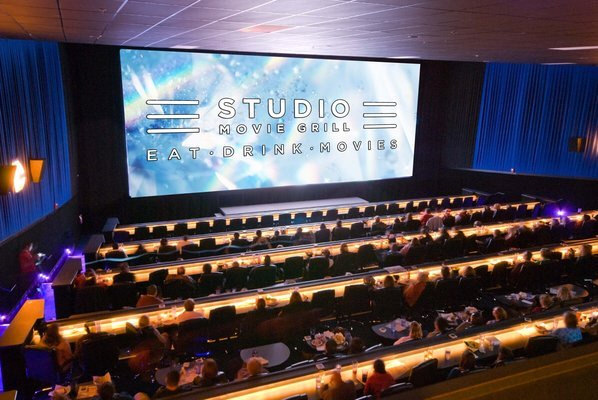 Whether it's cheesy fries or all-you-can-eat pizza, the wait staff will deliver it quickly and without getting in the way of the screen. They do offer healthy alternatives like hummus with veggies or fruit bowls. Unlike a few of the other theaters on this list, Studio Movie Grill offers kid-friendly movies, even though there is alcohol around. There is plenty of space between each of the rows so leg room isn't an issue. The bar in the theater has certain days of the week that offer half-priced pints or other specials, and tickets aren't very expensive (especially after coupons available online).

Keep in mind, just because this place serves booze and food does not mean that it's required to be there to enjoy the movie. The Studio Movie Grill is a great theater to make a night out of things, whether it's with a date, a friend, or family.
---
4) The Ziegfeld - New York NY
This is the holy grail of classy, old movie palaces. It has hosted tons of premiers over the last 30 years. It is beautifully maintained and pays attention to detail. The bathrooms have individual sinks in roomy stalls. The theater itself is even roomier, fitting everyone into a one-screen house. Set-ups like these make it easy for everyone to see the screen, although that wouldn't be a problem since it's the largest single-screen cinema in the state.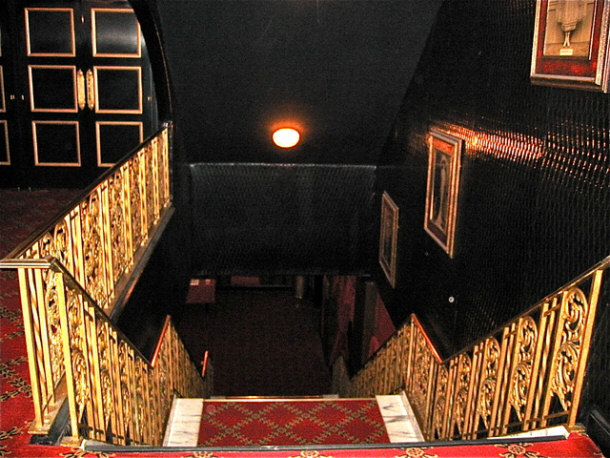 The rest of the theater is decorated with plush red velvet, fancy lights, chandeliers, and elaborate ceilings. Although ticket prices are a bit high, the concession stands keep the food pricing lower than most big box-office theaters. They also have three 'types' of special movies events: Movies & Mimosas, Insomnia Theater, and Chelsea Classics. They show just what they sound like they would; movies paired with mimosa drinks, late-night theater, and classic movie titles. The Ziegfeld really defies other theaters by offering charm and vintage appeal.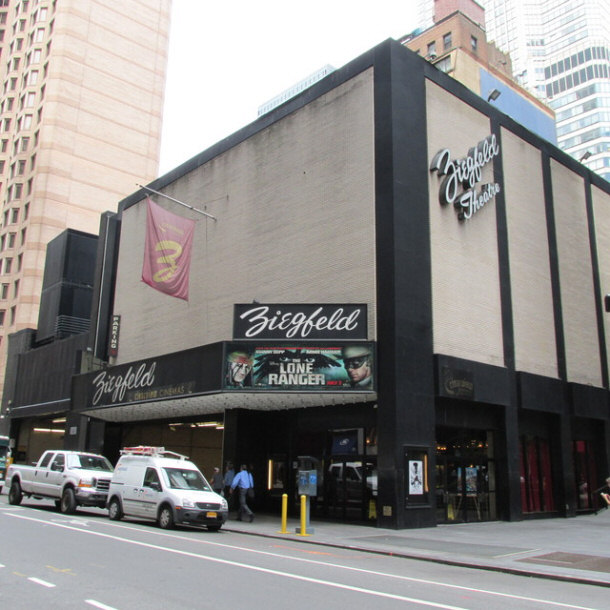 It's not so much about the movies here. There is something really special about being in a place that is older than you are and still looks that way, but very well aged. It's obvious from the fact that the crowds still come back time and again, and have saved it from being shut down previously that, despite its high ticket pricing, it still keeps going.
---
3) Mission Tiki Drive-in Theater - Montclair CA
Yes, another drive-in movie theater. But they aren't all built the same. Mission Tiki Drive-in has a low admission fee of $7 for a double feature and $1 per child aged 5-9. Talk about a deal. The screens are clean and up-to-date, the sound is fm transmitted to each car, and they use a state-of-the-art projector for the film. Unlike other drive-ins with bumpy or dirt roads, this one is completely paved for easy riding.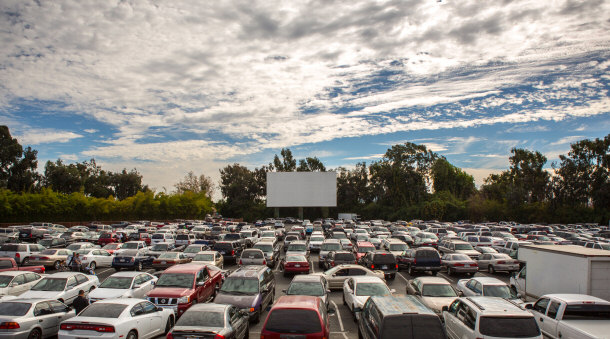 The menu has everything from Mexican food to pizza, and (you guessed it) everything is tiki themed. The box office and the food stand have tiki paraphernalia draped around them and there is even a little island off to the side that has tiki statues hanging out. The best thing about the Mission is that it's so family oriented. Their mission statement claims that family time is rare and movies are expensive. That's why they keep their prices low and have so many spots open.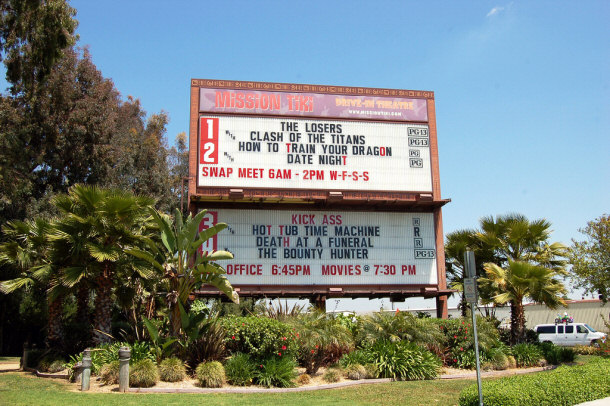 Mission now has four screens for your viewing pleasure since they remodeled back in 2006. The set-up is perfect for family time or date time since everything is within the car, but it's also all right for a night out with your friends. 'Silence is golden' is not a rule that is enforced here. People are encouraged to get as loud and crazy as they wish.
---
2) Red Rocks Amphitheater - Morrison CO
The Red Rocks Amphitheater is by far the most breath-taking venue on this list. While most of the time it hosts music events, during the summer it puts on Film on the Rocks. Before every movie, a band plays a set, which shows off the amazing acoustics the natural canyon has created. If you'd like, you can bring a picnic with you, but food vendors and restaurants abound.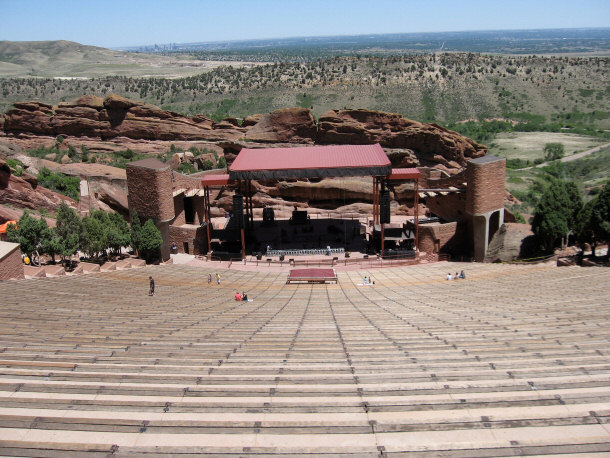 By Scapler from Wikimedia Commons
They do sell beer and water, but if you want any other beverages, bring your own. There is a total mix of people that attend the movie festival, from young to old. Because of the families that are there as well, the comedians and bands refrain from cursing on stage. Movies like "Risky Business", "Back to the Future", and "Rocky Horror Picture Show" play under the clear night sky. Interaction is encouraged, and people can heckle or laugh all that they want. Early-bird tickets are only $25, and the day of the event they are $45.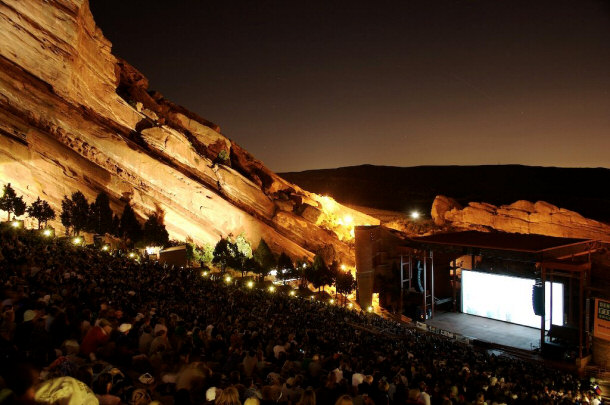 By Sascha from Wikimedia Commons
Either way, it is not that expensive if there is a car full of people involved. The thing that separates The Red Rocks Amphitheater from a movie drive-in or a regular movie theater is that it has a breath-taking view of Colorado, and that is something that just doesn't exist indoors.
---
1) The Alamo Drafthouse - San Antonio, TX
The Alamo Drafthouse is placed at number one for its multitasking. The Alamo Drafthouse does food, beer, drinks, movies, and entertainment all in one. When a movie is in play there are no children allowed, so no crying while it's playing. They also have a no-cell-phone rule so strict that whoever is using one will get kicked out after one warning. Normally, a theater plays ads for the revenue, but not here.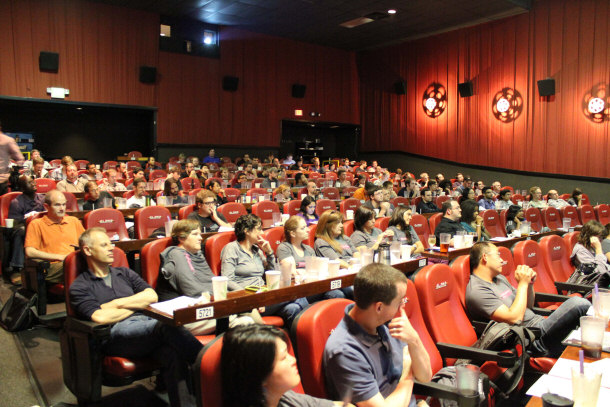 Their thought is that you've already paid for the film, why watch something completely unrelated? Instead, they custom tailor a preshow event to match the movie. Their menus are updated every few months so food is always interesting, and, of course, they've got the brews. Local breweries have a top spot in the lineup, followed by cocktails that match the theme of that day's movie selection.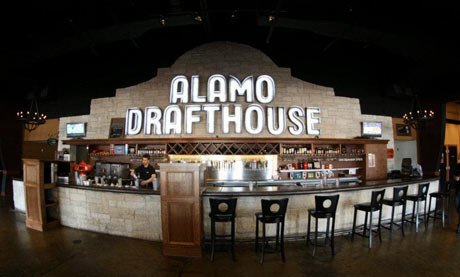 Every now and then they have quote-along events where the silence rule is broken. There is something for everyone at The Alamo, and they make it so easy to enjoy.
---
Conclusion
Movie theaters all offer different ways to watch a movie. The overall ambience and extra touches that the theater staff offer make them unique. Check out one of the movies theaters listed, or a local, independently owned theater to get a one-of-a-kind experience.
Movies
Top Lists:
Top 15 Most Amazing Movie Theaters in the United States
14 Bleak Aspects of the "Golden" Age of Hollywood
10 Darkest Animated Films Ever Made

Informational:
The Role of a Director of Photography
Why the Film Industry Usually Ruins Cinematic Adaptations