9 Remarkable but Underappreciated Musicians
Introduction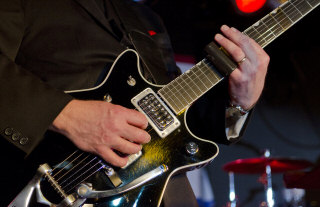 Like every artistic medium the music industry is made up of numerous individuals who have had a remarkable impact on the art form, though often failed to receive the credit that they truly deserved. While their peers often appreciated their work and their influence may have been far-reaching, there was something about their work, their personality and/or the industry and broader community that saw them relegated to the sidelines of the social consciousness. Whatever the reason was, it doesn't diminish their achievements and contribution to the art form.
---
9) Frank Black
Whether he goes by his birth name, Charles Michael Kittridge Thompson IV, Black Francis or Frank Black most people have never heard of him one way or another. He gained recognition as the front man and driving creative force behind the band the Pixies. The band broke up in 1993, but not before inadvertently playing a huge role in both the grunge movement of the early 1990s and alternative music in general, with numerous bands of the era citing them as a major influence.
Nirvana's front man, Kurt Cobain was especially vocal about acknowledging that when he wrote the band's hit song (and the song that launched the grunge movement in the mainstream) 'Smells Like Teen Spirit' (1991), was basically just him trying to rip off the Pixies and their unique formula to song writing where they would employ the structure of having a soft verse followed by a loud chorus, with vocals that ranged from singing softly to screeching to outright screaming.
The Pixies Front Man Frank Black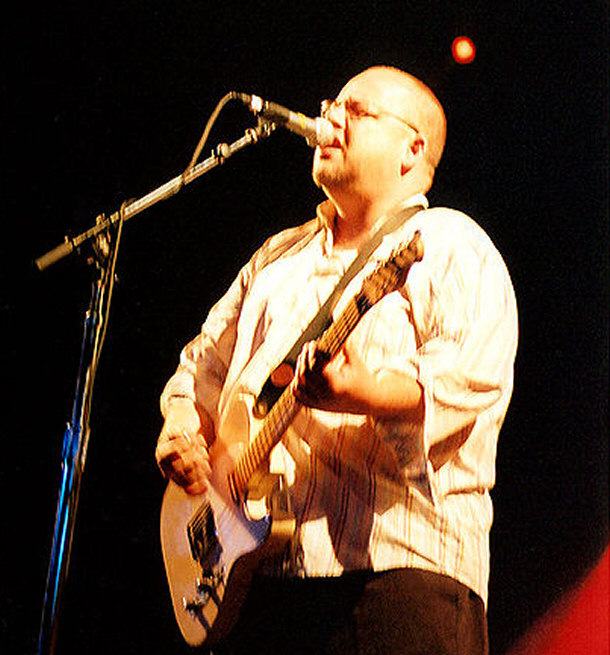 By Will Fresch [CC-BY-SA-2.0], via Wikimedia Commons
Black would later pursue a solo career, then form another band, Frank Black and the Catholics, before reforming the Pixies. His influence wasn't just limited to the music industry. Creator of the television series 'The X-Files' (1993 – 2002), Chris Carter, was such a fan of Black and his music that when Carter created another television series, 'Millennium' (1996 – 1999), he named the main character, Frank Black.
---
8) Nick Drake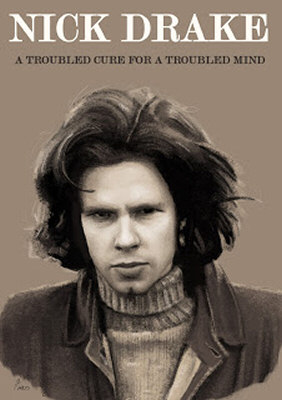 English musician Nick Drake (19th June 1948 – 25th November 1974) was best known for gentle, guitar oriented songs. Little is known about him personally or his mysterious death. Despite never achieving mainstream success, he had a tremendous influence on David Sylvian of the group Japan, Peter Buck of R.E.M., Beck, Kate Bush and Robert Smith of the Cure.
Drake signed a record deal when he was 20 years old and released 3 albums. None sold well, though he would later receive attention after his death. Drake's failure to achieve success was due more so to his personality than his music. Largely debilitated by personal issues – in particular, depression – Drake often refused to be interviewed or perform live – only ever rarely agreeing to either. Drake was so reclusive that there is no known footage of him from his adult years, with only photos of him from his childhood known to exist.
In his later years, Drake's depression and desire for isolation worsened and he withdrew even more than before. He moved back to his parent's house, where he died from an overdose of antidepressants at the age of 26. Questions remain as to whether his death was an accident or intentional.
Drake's music wouldn't become significant in the mainstream until the mid-1980s when musicians of the era cited him as an influence. Australian actor, Heath Ledger had at one point in his life been "obsessed" with Drake. One of his last projects before Ledger died in 2008, was a music video clip in which he depicted Drake. Ledger had hoped to someday star in a feature film about the singer's life, but he had put aside the project in the last years of his life, as so little was known about the singer that Ledger felt it would be nearly impossible to do his life and legacy justice as too much of the story would be speculation.
---
---
Elliott Smith in 2006: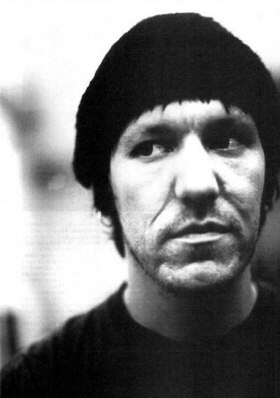 7) Elliott Smith
A multi-talented musician, with the ability to play numerous instruments, Elliot Smith (6th August, 1969 – 21st October, 2003) favored the guitar and was best known for his distinct vocal styling. His vocals were known for having a whispery and intricate depth which Smith achieved through creating numerous vocal layers with multi-tracking.
He first performed in the band Heatmiser, before pursuing a solo career in the mid-1990s. He didn't obtain mainstream success until his music was featured on the soundtrack of 'Good Will Hunting' (1997). The song was 'Miss Misery' for which Smith received an Oscar nomination for Best Original Song.
He had influences on musicians and bands such as Badly Drawn Boy, Jose Gonzalez, the National, The New Amsterdam, Lightspeed Champion and Band of Horses.
Despite his talent and success, Smith struggled with alcoholism, depression and drug abuse throughout his life. When he was just 34, he was found dead from stab wounds to the chest. An autopsy failed to determine if the wounds were self-inflicted or not.
---
6) Adrian Belew
Robert Steven Belew, better known as Adrian Belew, is a multi-talents musician and producer. The vocalist, multi-instrumental songwriter, initially gained success as a part of the band King Crimson. He's noted for his unique, inventive guitar playing ability, with a knack for deriving unusual, often machine-like sounds from the instrument.
Producing almost 20 solo albums, he is known as one of the most inventive and greatest guitarist of all time. He has fronted a number of bands throughout his career. Beyond King Crimson, he had been a member of the bands The Bears and Gaga. Furthermore, he has toured with high-profile musicians such as David Bowie, Frank Zappa, Talking Heads and Nine Inch Nails.
In later years, Belew has now extended his music knowledge and creativity into instrument design. Along with the assistance of Parker Guitars, he has developed his signature guitar, the Parker Fly. The design deviates significantly from a traditional electric guitar, with numerous unconventional means to create a variety of unusual and inventive sounds.
---
5) Laura Nyro
Laura Nyro (18th October, 1947 – 8th April, 1997) achieved success with her albums 'Eli and the Thirteenth Confession' (1968) and 'New York Tendaberry' (1969), but her biggest impact on the music industry would come through other arts covering her work.
Nyro was an American songwriter, who also sang and played piano. She was known for her unique musical style which mixed a quintessentially New York sound with a variety of genres, including gospel, jazz, rhythm and blues, rock and soul music.
Laura Nyro in 1968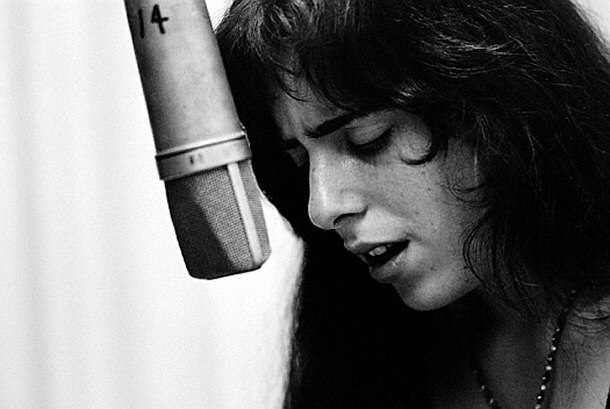 Numerous musicians from various musical backgrounds have found success covering her music. Nyro influenced numerous mainstream musicians, including Bette Midler, Joni Mitchell, Elvis Costello, Elton John and Cyndi Lauper amongst many others. A variety of those influenced by Nyro credit her with their own personal success, as her music inspired them to explore different styles and genres of music and approach their art from a totally different perspective that they had never thought previously. Finally, in 2012 Nyro was enshrined in the Rock and Roll Hall of Fame for her significant contribute to the art of music.
---
4) Tim Buckley
Tim Buckley III (14th February, 1947 – 29th June, 1975) is best known as being the father of Jeff Buckley (17th November, 1966 – 29th May, 1997) who, like his father died young and tragically. Their respective impact on music was perhaps equally significant, though in two different ways.
A singer and songwriter, Buckley's music and style evolved and changed course considerably over the course of his career, with his first album consisting of folk-inspired music and his subsequent albums incorporating other genres, ranging from funk, avant-garde, soul and psychedelic sounds. He also utilized his voice as an ever-evolving instrument, so much so that the closest anyone has ever come to copying the unique sound and versatility of his voice is his son, Jeff.
Tim Buckley III - Father of Jeff Buckley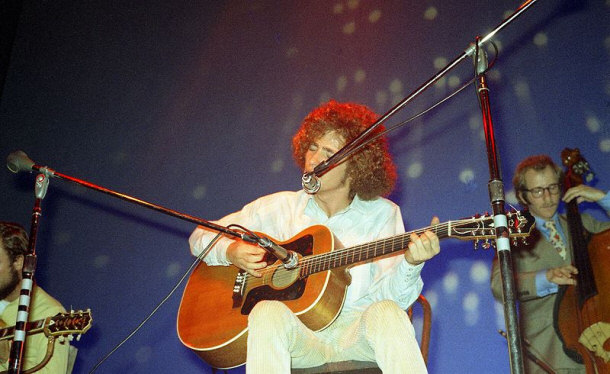 By Grant Gouldon [CC-BY-SA-2.0], via Wikimedia Commons
He never obtained mainstream success in his lifetime, though would later be cited as an influence by David Gray, Beth Orton, Radiohead, Mark Eitzel and This Mortal Coil. His biggest influence, however, would be on his own son, Jeff who would gain greater success than his father, though died all too soon as well.
---
3) Townes Van Zandt
American singer, songwriter John Townes Van Zandt (7th March 7, 1944 – 1st January, 1997), was better known as Townes Van Zandt. Zandt had a small but hardcore fan base while alive, but never achieve mainstream success until after his death – and even then it was through other, high profile performers covering his work…
Zandt was so unknown and unappreciated that he often had trouble keeping his work in print, given that he failed to produce a commercially successful single or album. It wasn't until 1983 that he would experience some degree of success, which came in the form of a cover song when Willie Nelson and Merle Haggard produced a rendition of Zandt's song 'Pancho and Lefty' and subsequently achieved a number one hit song.
Despite the success of the song, Zandt never received the recognition he deserved and spent his career touring endlessly, playing in small venues to limited audiences. His life consisted of discount motels and the generosity of friends to get by.
Townes Van Zandt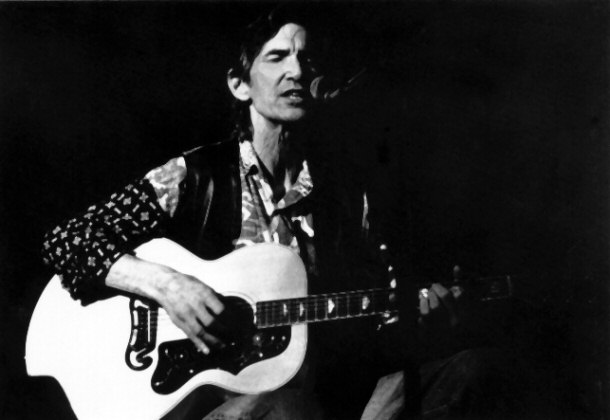 By Schorle (Picture by Michael Schwarz) [GFDL or CC-BY-SA-3.0-2.5-2.0-1.0], via Wikimedia Commons
Zandt also struggled with a serious drug addiction and alcohol abuse as he self-medicated to treat his bipolar disorder. Worse still, he had no long term memory, due to insulin shock therapy in his earlier years.
Zandt died in 1997 on New Year's Day, as a result of his longstanding issues with drug and alcohol abuse. It was only a few years after his death that interest in his work increased.
A testament to his art and impact on the world of music, his fans and those influenced by his music include Lyle Lovett, Steve Earle, Robert Plant, Norah Jones and Bob Dylan who have all covered a variety if his songs over the years.
---
2) Roky Erickson
Responsible for coining the term "psychedelic rock", Roky Erickson (Born Roger Kynard Erickson) started his music career in the mid 1960s. He was a founding member of the band, 13th Floor Elevators.
Despite his influence in the music industry, Erickson is perhaps better known for his battles with mental illness, having been diagnoses and hospitalized for paranoid schizophrenia early in his career. As a result, Erickson's behavior outside of the band – such as stealing a neighbor's mail and proclaiming to be a Martian – drew attention away from his musical abilities and accomplishments.
Many musicians both from the psychedelic rock movement and those inspired and influenced by it cite Erickson as a creative inspiration. Most notable of those that he influenced is Janis Joplin, however, is work reached and inspired other musician and bands such as R.E.M., Butthole Surfers, R. Stevie Moore, Habibi and ZZ Top.
Roky Erickson and Billy Gibbons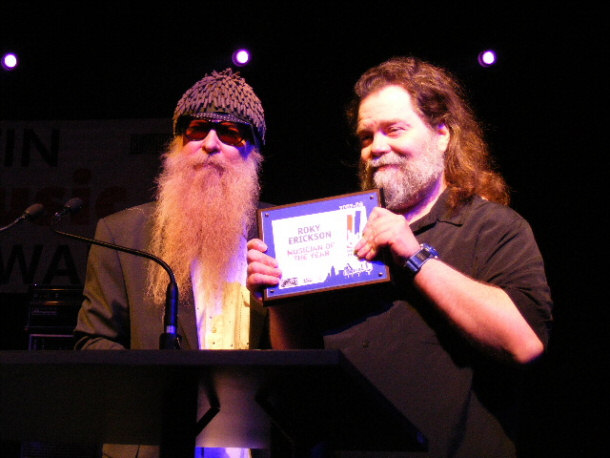 By Ron Baker (http://www.flickr.com/photos/kingsnake) (Own work) [CC-BY-SA-3.0], via Wikimedia Commons
While Erickson's failing mental health resulted in him putting his musical career on hold and living in near poverty for many years, he finally managed to turn his life around and by the mid-2000s had rejuvenated his career with many of those that he had influenced eager to work with him.
---
1) Paul C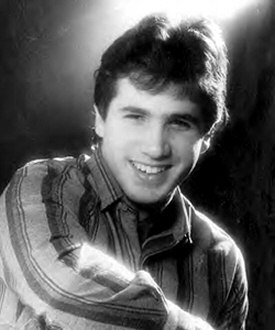 Paul C. McKasty (20th September, 1964 – 17th July, 1989), otherwise known as Paul C was an unlikely success story in the rap industry during the 1980s, given his Irish decent which couldn't have been further from the rap culture. McKasty was initially a bassist with the band Mandolindley Road Show, before joining the hip hop group Mikey D & the L.A. Posse. It was then that he started working as a producer and engineer for various rap acts.
Paul C's most significant work was on Ultramagnetic MC's first album, 'Critical Beatdown' (1988), specifically the various non-singles that the band released during 1988 and 1989, though he was only credited with producing a single track – "Give the Drummer Some". In reality, McKasty deserved recognition for the general style and sound of the record as a whole.
McKasty would go on to work with a variety of artists in the hip hop industry, including Grandmaster Caz, Stezo, Large Professor, Rahzel and E-mu SP-1200. Tragically, before McKasty could gain mainstream success, he was shot dead at 24 years of age. While a suspect was arrested, he was later released as the result insufficient evidence. As of 2013, more than 20 years on, the case remains unsolved.
Throughout his career, McKasty often worked without a contact, which saw a large portion of his work either get credited to someone else or go unrecognized completely. Still, his impact and influence on the music industry can be heard in both the music of the era and the music that followed.
Music
Top Lists:
10 Ridiculous Feuds Between Bands
9 Remarkable but Underappreciated Musicians