Animal Actors: Pets in the Film, TV, and Print Industry
Animals are used for films, television, and print advertising as well as informational videos made by companies. Animals are represented, just like models and actors, by animal acting agencies, which make placements for such companies as AT&T, Wonder Bread, Mercedes Benz, AFLAC, and Target as well as pet food companies and veterinarian offices.
Types of Animals that are Used for Acting or Commercial Assignments
The actors and models that are used typically go through an involved prescreening and auditioning process before they are sent out on a job. Besides dogs and cats, actors may include such animals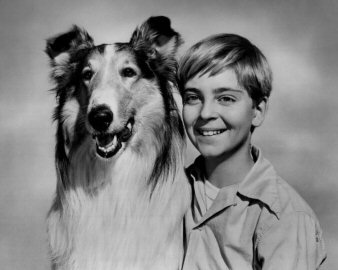 as:
Chickens
Pigeons
Rabbits
Ducks
Horses
Sheep
Cows
Pigs
Doves
Goats
Mice
Donkeys
Parrots
Canaries
Desired Traits and Attributes
If you want to sign up your dog or cat with an agency, he has to have more than just classic good looks to succeed. He must also be well-trained and have a great personality. Therefore, if your dog tends to be nippy or prone to anxiety, signing him up with an agency is probably not a good idea. Animals that perform in films or appear in print ads must also be a healthy weight for their breed or type. Well-socialized and well-trained animals are needed to meet the demands of the industry.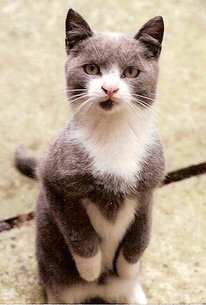 That means a dog or cat, for instance, must be able to work around all types of animals and people. Not only must he possess a good personality then, he should not be distracted by surrounding movements or sounds.
Making a Selection
Usually, if a producer is seeking a certain type of animal for his production, heíll first contact an agency that represents animal performers. For instance, the producer may want a small poodle or similar type of dog that can speak or jump when directed. In turn, the agency will send the production company images or videos of animals they represent along with a listing of each animalís abilities. Typically, producers will make their choice based first on the animalís looks followed closely by his skills and background.
Both the Handler and Dog Should be Acclimated to Production-type Environments
As both directors and producers want to produce their creative work with the least amount of hassle, itís important that the animal and his handler be acclimated to production-type environments. The better trained an animal is, the lower the level of frustration and expense for everyone involved.
Commands and Behaviors that a Dog Actor Should Understand and Exhibit
So, if you have a dog, for instance, that you think would make a great actor, he should be able to understand and perform the following commands or behaviors off his leash:
Sit and Stay
Lay down and Stay
Come Ė being able to stop or lay down during the command as well
Hold , carry, or fetch objects
Go to a specific spot when cued
Lick when told to do so
Compliantly wear clothing or accessories without trying to wrestle out of them
Commands or Behaviors a Cat Should Know or Demonstrate
If you own a cat, he should be trained so he is able to do the following:
Sit or lay down
Go, on cue, to a specific spot
Come when told to do so
Comfortable being carried or held.
Usually, the above skills are the only behaviors a cat needs to possess.
The following video showcases a day in the life of a cat actor:
Expected Skills for Other Kinds of Pets
Besides the aforementioned skills, animals, again, should be conditioned to work around commotion and in different locales. Even animals, such as rats, should be able to go to a certain area when cued or be able to hold their place while they are chewing. Needless to say, training is imperative if you want to minimize any problems on a set.
Signing Up with a Pet Acting Agency
Basically, if you sign your pet up with an agency, youíre hiring the company to find work for the animal. As the industry is pretty competitive and certain qualifications must be met, work is usually not consistent. However, working with an agent will enable your pet to obtain more job offerings and establish himself in the business.
How Much a Pet Can Make
Agencies usually charge a flat rate, like $50, to secure a job and may also take a small commission out of the money your pet receives. Typically, pets, such as dogs, earn $50 to $300 per day, depending on the production and whether theyíre used as extras or as the featured star. Donít expect residual income, however, if your pet is used in a commercial.
Keep Your Animal Well-Maintained at All Times
Dog and cat maintenance are important if youíre using your canine or feline in a production. Keep either type of animal looking its best by regular bathing and grooming.
Sign Up Your Pet Online
If you sign your pet up with an agency or talent management firm, youíll be considered the petís parent or guardian. You can find agencies listed online that will represent you and your pet which provide further information about shooting sites, clients, and actor listings.
Classic Film Stars Ė Animal Actors of the Past
Animal actors that starred in the first films have played a big part in influencing the use of animals in todayís media. In fact, many classic animal stars of the past achieved a level of fame that even surpassed the acclaim of their human co-stars. Some of the most famous of the trailblazing actors include:
Rin Tin Tin, the famous German shepherd film star

Pal, the collie that played Lassie in Lassie Come Home, a 1943 Metro-Goldwyn-Mayer production;
Morris the Cat (known as Lucky in real life)

Toto the black Cairn terrier of Wizard of Oz fame (known as Terry off-screen)

Roy Rogerís horse, Trigger, whose former name was Golden Cloud before Rogers renamed him.
Rin Tin Tin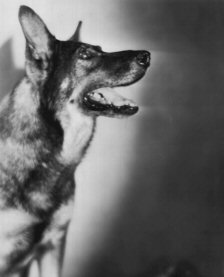 The famous canine Rin Tin Tin was discovered by American soldier, Lee Duncan, during the First World War in the remains of an annihilated French kennel. The soldier took the dog back to Los Angeles where a Hollywood producer, impressed by the canineís leaping ability, started using him in productions. The dogís name originates from the name of a popular French puppet called Rintintin. He also went by the nickname of Rinty too.
Rin Tin Tin, who was featured in 27 motion pictures, regularly received, on average, about 10,000 pieces of fan mail each week and made a $6,000 per week salary. In fact, the dog made just a little less than famous actress Greta Garbo, who brought home $7,000 each week. The original Rin Tin Tin died in 1932 in the arms of movie star Jean Harlow.
The Wizard of Ozís Toto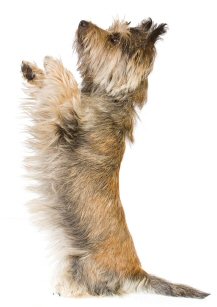 Toto, the famous little black terrier from the Wizard of Oz, received a salary of $125 per week during the production of the 1939 film. Besides working with Judy Garland in the Oz production, the pooch also worked with such stars as Spencer Tracy and Shirley Temple too.
Morris the Cat
Morris the Cat, known for his finickiness, was discovered by handler Bob Martwick in 1968 in a Chicago animal shelter. The iconic feline, which was featured in a number of cat food commercials, was profiled in Mary Danielsí book, Morris: An Intimate Biography, in 1974.
Lassie of Lassie Come Home (1943 movie)
When trainer Rudd Weatherwax bought Pal, who played Lassie in the motion picture, Lassie Come Home, he spent lots of time trying to get the eight-month-old pup not to bark so much. The dog also liked to chase motorcycles too. While Weatherwax was able to teach Pal not to bark, he still couldnít control the dog from racing after the motorbikes.
Below is the trailer for the movie:
Roy Rogersí Horse Trigger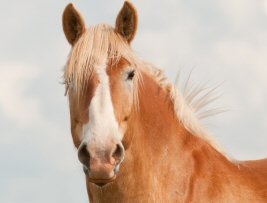 Trigger, Roy Rogerís spirited horse, who was given the name by Rogers for his intelligence and physical quickness, played Maid Marianís mount in the movie The Adventures of Robin Hood in 1938. Taxidermy immortalized the horse, which was placed on display in the Roy Rogers and Dale Evans Museum in Victorville, CA until it was relocated to a larger gallery in Branson.
In fact, Trigger was the main reason that tourists visited the museum in Victorville. When the horse died in 1965, its hide was stretched over a plaster cast made of the animal. Dale Evanís horse, Buttermilk, was also put on display as well as Bullet, the German shepherd that the Rogers owned. Rogers rode Trigger in all the movies that he made.
When the museum was relocated to Branson, Missouri after Roy Rogers and Dale Evans died, it did not enjoy the same level of success like the museum in Victorville. After its closure in 2009, Trigger was sold at auction in 2010 to RFD-TV in Omaha, Nebraska for just over $265,000. He and Bullet were bought by the station so they could be exhibited in its downtown facility.
Pets
Top Lists:
18 Richest Animals in the World
15 Exotic Pets You Could Own Today
Top 20 Common Substances That Are Toxic to Cats and Dogs
Informational:
Animal Actors: Pets in the Film, TV, and Print Industry
Caring for a Yorkshire Terrier: Facts You Should Know
Caring for a Pig as a Pet: The Pot-bellied Pig and the Micro Pig
Difference Between a Cat Person And a Dog Person
Should You Microchip your Cat or Dog?
How to Raise and Care for Pygmy Goats
Caring for Unique Pets: The Leopard Gecko
Use Food-Grade Diatomaceous Earth to Kill Fleas Naturally
Dogs:
Top Lists:
Top 15 Dog Breeds For Home Protection
15 Fascinating Facts About The Mastiff
Informational:
How To Teach Your Dog to Hunt for Truffles
Caring for an English Bulldog: Tips and Basic Info
Cranial Cruciate Ligament (CCL) Tears in Dogs: Treating the Injury
How To Keep Your Dog free of Heartworm Disease
Dog With Separation Anxiety?
Cats:
Top Lists:
Top 6 Qualities in an Awesome Cat
Informational:
How to Control Fighting Felines
How to Get Your Cat to Exercise
Fish:
Fish 101 for the Hobbyist: The Fishís Body and Senses
Buying a Saltwater Aquarium: What You Need to Know
Graduating to a Saltwater Tank