By: Sha - at January 20, 2013
What are the Common Problems During Pregnancy?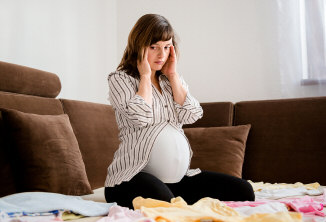 Pregnancy is a beautiful experience and probably one of the best experiences a woman can have during their life. When a woman is pregnant she has to endure a lot of physical changes that can be irritating and uncomfortable. A lot of women face numerous problems during pregnancy. While some problems are absolutely normal and associated with pregnancy, the others can develop for various reasons and be an indication of more serious health problems. Most pregnant women deal with problems such as, nausea, faintness, headaches, constipation, backache, and feeling hot as well as other problems. Generally, gynecologists and physicians do not consider these problems dangerous. But there are many other problems that can develop during pregnancy that may require proper medications and advice from registered physicians.
Below are some of the most common problems that pregnant women may face:
Headaches
Indigestion
Constipation
Faintness
Backache
Nausea
Bleeding
Vomiting
Cramp
High blood pressure
Feeling hot
Urinating a lot
Vaginal discharge
Sleeplessness
Itching
Tiredness
Most pregnant women face these problems mentioned above in varying degrees. Those problems are usually very common during pregnancy. The overall general health of a woman directly determines what kinds of problems a woman might face during her pregnancy. Women who have certain health problems or conditions have a higher risk of developing some complicated problems than other women who do not have any preexisting health conditions.

For example any woman with diabetes, heart, lung, kidney, sexually transmitted diseases (STDs), and other health conditions can have greater risks of developing many complications during pregnancy. It is strongly advisable that they take prescribed medications and follow the advice of specialized physicians in order to reduce the risks associated with their medical conditions.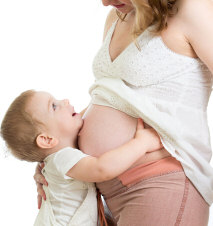 Therefore, women with various health problems should be very much aware of the complications that might develop during their pregnancy. They should consult their doctor when they are planning on getting pregnant as well as during their pregnancy. The following problems or complications are considered to be more serious for women during pregnancy:
High blood pressure
Infection
Allergic reactions to medications
Uterine Inversion (this is the state in which uterus turns inside out)
Preterm labor
Pregnancy is probably one of the most unique experiences for women as well as for everyone around them. It is a huge experience for a woman to give life from their own body. When pregnant, a woman's body has to deal with a lot of changes. These changes can sometimes be the cause of some discomfort and irritation. If a problem persists and becomes unmanageable, you should mention that to your doctors.
Pregnancy
Top 15 Ways to Prevent Pregnancy
Proper Care during Pregnancy
What are the Common Problems During Pregnancy?