How Different Scents Affect Your Mood
Pleasant Scents also Evoke Pleasant Memories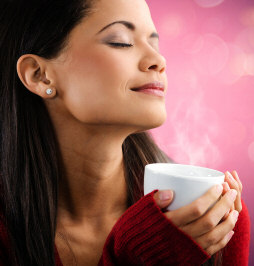 What we smell remains on the mind far longer than what is seen, touched, or heard. While all the aforementioned senses will evoke a specific memory, scent has the longest, most enduring effect emotionally.
Our sense of smell attaches our psyche to all types of different memories and emotions. As we live our daily lives, experiences such as, "a mother or grandmother baking in the kitchen" leaves a long standing impression on what it means as we define the environment around us.
The scent of the outdoors, food and other stimuli are naturally built to give our bodies signals of what mood we should be feeling and how we should react.
For instance, our minds and physiology remember the comfort we feel from eating a bread. When we smell those same scents associated with that compound, we anticipate a similar future response or mood. Similarly, scents that we have associated with vibrancy, movement and activity; love, intimacy and protection; all have some universal physiological triggers, that we have adapted.
Peppermint Can Aid You in Your Daily Tasks
Peppermint: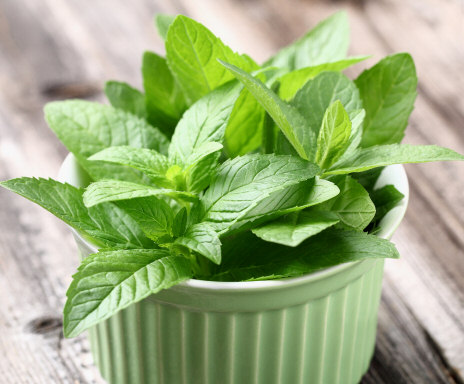 The influence of smell has also led scientists to examine how odors and aromas affect cognition and visual-motor skills. Researchers found that peppermint and cinnamon caused respondents to do better on tasks that required a good attention span and recall. Peppermint caused study participants to feel less fatigued and more motivated too.
Lemon and Lavender: Good for Workplace Productivity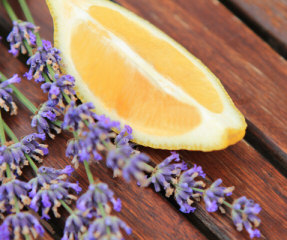 In the workplace, employees exposed to pleasant scents are shown to possess better problem-solving abilities. In fact, in one Japanese company, the error rate was reduced by half when data entry operators were exposed to a lemony scent. It was reduced even further (or by as much as 80%) when the same operators breathed in lavender. Not only did employees set higher goals for themselves, they were able to employ methods that helped them work more efficiently.
The Influence of Scent in Clerical Environments
In yet another study, the influence of scent was tested on participants who were asked to complete three clerical tests in memorization, alphabetization, and typing. Respondents were tested in environments that were scented with peppermint, lavender, or had no scent at all. When fragrance was added to an area, all the test participants notably performed better on each of the three tests. Men performed the best when exposed to peppermint while women generally excelled if they worked in a room with a lavender scent.
Scents in the Retail Setting
Ambient stimuli can also influence retail customers. For example, when you combine music and scent in a retail setting, consumers have a better impression of the store and its offerings. Thatís why the Christmas season is such a propitious time to shop. The mix of Christmas music and related scents makes the whole experience just that much more exciting. Scents also cause focus group participants to remember particular brand names better too. How that kind of recall can be transferred online, of course, is another matter altogether.
Motivational Fragrances
Needless to say, the scents weíre exposed to influence our thinking as well as our moods and our behavior. Energizing scents include:
Hyacinth:


Lemon

Eucalyptus

Mint

Ginger

Tangerine
Scents that Serve to Soothe
For a calming effect, choose such scents as:
Frankincense and Myrrh

Cedar

Vanilla

Hyacinth

Almond

Lavender
Scents that Make a House a Home
Scents are also used to influence home-buying decisions. Research suggests that homes infused with a pumpkin scent stay on the real estate market for a shorter amount of time than other listed homes. In fact, sprays are sold that mimic the scent of fresh baked bread, chocolate chip cookies straight out of the oven, and even birthday cake to put potential home-buyers in a mood that makes them feel right at home. You can also buy pumpkin pie spray too. Other popular scents include butter cream and French vanilla, both which simulate a kitchen-friendly environment.
Fresh fragrances, such as citrus, are good scents to add to bathrooms or even basements. You might even include the scent of freshly laundered clothes. Needless to say, scent impacts the atmosphere as well as how we feel, whether itís at home or in a workplace environment.

Alternative Medicine
Top Lists:
Top 15 Foods that Help Prevent Depression
Top 15 Foods for Fighting Cancer
15 Unusual Ways To Treat Diseases
15 Weird Ways People Relax Around the World
Top 10 Healthiest Tips to Make Green Tea
Informational:
The Health Benefits of Humor and Music
Chemical Free Homemade Breath Freshener
Lip Balm To Soothe Cold Sores
Pain Relieving Chili Plaster
Top Note Essential Oils And Benefits
How to Manage Arthritis at Home
Figs Remedy To Relieve Constipation
Herbal Sleep Cure
Stages of Hypnotherapy
Chicken Soup with Goji Berries: Perfect for the Common Cold
Health Benefits of an Epsom Salt Bath
How Different Scents Affect Your Mood
Health Benefits of Music
Health Benefits of Sunshine Vitamin D