Top Note Essential Oils And Benefits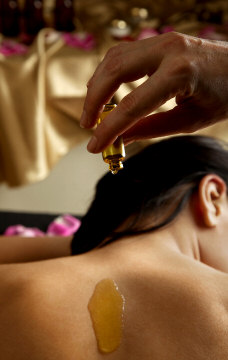 You should think of essential oils like perfumes, top notes, middle notes and base notes. So our top notes are the first aroma you tend to smell. These evaporate fast and will give you an impression of the blend. It can be a citrusy blend, a floral blend or it could be woody. I am mentioning here top note essential oils in A Ė Z order.
Aid For Health Ailments
Use these top note oils to cure some health ailments with carrier oils. Carrier oils are the oils that you add the essential oils to in order to dilute them. As a rule of thumb use one drop of essential oil to every 10 ml of carrier oil. Some carrier oils you can use are jojoba oil, grapeseed oil, sweet almond oil, avocado oil, apricot kernel oil, rosehip oil, argan oil, tamanu oil, and baobab oil.
You should always blend carrier oils and essential oils to make your potion which can be kept in a dark colored bottle with a long shelf life. These blends can be used for massages, steams, sprays, for oil burners and bath oils. Always do a patch test with blended oils on your wrist for 24 hours before applying to the rest of your body.
Top Note Essential Oils in Alphabetic Order
Citronella Essential Oil
The first top note we are going to discuss is citronella. It's quite citrusy and has a similar scent to lemongrass. It is often used in insect repellents but don't be put off with this oil because of its scent. It is slightly warming so if you have muscle and joint stiffness, it could be ideal for this. It is an antispasmodic, antiseptic, anti-inflammatory, and fungicidal. It is also really good for fatigue and headaches. There are precautions that you should take and that is because it is stimulating and in high concentrations can irritate. You also want to avoid this oil during pregnancy. It is clear and free flowing.
Essential Oil Eucalyptus
The next oil in top note is eucalyptus. It is menthol and is very fresh. It is probably included in some of your cold and flu, rash, mouthwash, and rubs remedies. It is also very effective for blocked noses, sinus congestions, and chest congestion, but it is also very effective at easing muscles and boosting circulation. What we have to watch with Eucalyptus is that it is very potent, so use it with caution and also use it in low concentrations. It is a clear oil and it is very free flowing.
Grapefruit Essential Oil
So the next oil in our top note is grapefruit. It's instantly recognizable oil as it is very fresh and citrusy. It's a calming oil and antiseptic and is great for muscle aches and pains. You can blend this in your potion for muscle aches and pains and also for headaches. Itís a great oil for fluid retention and can be used for areas of cellulite. It is popular for its toxic removal properties such as detoxifying the lymphatic system and preventing cancer. You should be careful as it can be a skin irritant so always proceed with caution and do a patch test first. It's quite light, pale in color and free flowing.
Essential Oil Lemon
The next top note oil is lemon. You tend to find that lemon essential oil smells really nice almost like lemon sherbet. It's very sweet and citrusy. It is also an antiseptic like Grapefruit and it can be used for respiratory conditions. It aids with some digestive issues and is a really good astringent so it can be used if someone has oily skin. Do not use on cuts. It helps with liver and kidney cleansing, urinary tract infections, and even varicose veins. One thing to watch with a lot of citrus oils is that they can be phototoxic, and they can irritate so do not go out in sun if you are doing any aromatherapy treatments with citrus oils. It is quite yellow in color and flows freely.
Lime Essential Oil
The next oil is lime which is obviously a citrusy oil. It smells really nice and is really intense, so if you like lime you will love this essential oil. It is also a very sharp oil so when you mix it with a carrier oil it looks very bright. It is very good for the common cold. Itís antibacterial, antiviral, disinfectant and an antioxidant. It is a good immunity booster and is also quite effective as an antidepressant. It is effective at helping to relieve stress. It can be used as a blend over a period of time with massage techniques. Like your other citrusy oils it can be photosensitive, so do not go out in the sun after applying it. This oil is clear and freely flowing.
Essential Oil Mandarin
So the next oil is Mandarin, another citrus family oil, itís got a lovely orangey scent; it is a very good oil for relaxation. If someone has insomnia, it can be effective for that too as it is a nerve relaxing sedative. It, like other citrusy oils, can be photosensitive so you should not sunbathe or use tanning beds after using this oil. It is a thicker oil and yellow toned. So it comes out slowly and you will have more control over it when blending it with the carrier oil.

---




Orange Essential Oil
Our next oil is Orange. It is very sweet and warm. If you love orange you will love orange aromatherapy oil. Itís also very good for stress relief, digestive aliments and is an antiseptic. It is also great for any muscle aches and pains. Orange also has a mild sedative effect so it is considered a calming oil. It is mild aphrodisiac. It is also helpful in relieving constipation. You can have beautiful glowing skin when you mix this wonderful oil in with your daily moisturizer. It is also good for colds. Just like other citrusy oils it can be a skin soother. It is more of yellow toned oil and free flowing.
Essential Oil Peppermint
Next top note is Peppermint. Another very distinctive scent, very fresh and minty. It is menthol, and is very effective for digestive aliments like bowel spasms and pain. Quite a lot of people take peppermint oil capsules if they have digestive issues and it is very effective for headaches. It is very good for nausea and can be effective for respiratory issues. The issue with peppermint is because it is very stimulating and can be a skin irritant, so donít use it in high doses. You should not use it if you are pregnant. The oil is clear and quite freely flowing, like eucalyptus it is very distinctive.
Petitgrain Essential Oil
Our last top note oil is petitgrain. This smells citrusy but has a floral element. I would say it is more on the orangey side. This oil is good for stress relief. If anyone has sleep conditions or insomnia it can be effective. It is also antiseptic and great for your digestive aliments. It also helps with excess sweating. This is thicker oil and it takes times to come out of the bottle.
Conclusion
Essential oils have been known to provide benefits for all sorts of ailments. These oils kill germs, open airways, elevate your mood, and can increase blood circulation when incorporated into a massage. Oils can help treat respiratory and nervous conditions. Enjoy the benefits of these natural oils as one way of getting close to nature.
Alternative Medicine
Top Lists:
Top 15 Foods that Help Prevent Depression
Top 15 Foods for Fighting Cancer
15 Unusual Ways To Treat Diseases
15 Weird Ways People Relax Around the World
Top 10 Healthiest Tips to Make Green Tea
Informational:
The Health Benefits of Humor and Music
Chemical Free Homemade Breath Freshener
Lip Balm To Soothe Cold Sores
Pain Relieving Chili Plaster
Top Note Essential Oils And Benefits
How to Manage Arthritis at Home
Figs Remedy To Relieve Constipation
Herbal Sleep Cure
Stages of Hypnotherapy
Chicken Soup with Goji Berries: Perfect for the Common Cold
Health Benefits of an Epsom Salt Bath
How Different Scents Affect Your Mood
Health Benefits of Music
Health Benefits of Sunshine Vitamin D