By: Sha - at March 25, 2013
Anti-Aging Foods to Stay Young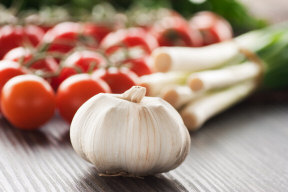 Looking for foods to make you look younger? Well, you cannot stop the process of aging can you? What if you can minimize old age's effects on the body making you feeling as well as looking younger? Yes, you can reverse the signs of aging by eating certain foods. This article will talk about some specific foods that will keep you feeling younger. I personally believe that any natural method is a more beneficial and healthy option when it comes to looking for ways to look and feel younger. You will find dozens of shelves in superstores or cosmetic shops filled with a wide range of anti-aging products. These products promise to make you look younger by reducing wrinkles, shrinking pores, and fading discoloration on your skin. But what about making you feel younger deep down inside you?
You can go for a natural option which is much more effective when it comes to decreasing the signs of old age. Your eating habits can have a huge effect on how you feel, age, and look. Eating these foods may help keep you feeling and looking young for years to come. According to scientists certain nutrients present in some foods can have varied anti-aging effects. So, if you eat those foods they will reverse the signs of aging and make you look younger as you grow older.
The following anti-aging foods are not expensive or rare so you can easily make good use of them by incorporating them into your diet.
Anti-Aging Foods That Will Keep You Healthy and Looking Younger
Garlic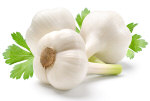 Garlic has many health benefits and has been used since ancient times by people from all over the world. An anti-aging nutrient called allicin is an extremely beneficial nutrient found in garlic that is very good for your heart. Allicin works as an antioxidant, is a great natural anti-inflammatory, and helps to regulate cardiovascular activity. It also helps to lower bad cholesterol in your body and has powerful antibacterial properties that can be used to help treat infections in the body. Raw garlic is the best source of allicin but you can get it in dehydrated garlic supplements as well.
Berries


Cherries and cranberries in particular, are full of youthful nutrients called polyphenols which is a type of antioxidant that protects the brain from the effects of aging.
All kinds of berries keep your skin smooth, firm and looking younger.
Broccoli


Broccoli is very healthy vegetable that has many health benefits. A chemical called diindolylmethane (DIM) present in broccoli helps slow aging in women. It has effects on hormonal changes in women. It also acts as a shield against cancer. Start eating broccoli, cauliflower, carrots, and avocado to help slow aging effects on the body.
Turmeric


Turmeric has long been used as an antiseptic that helps prevent infection. It is mainly used to make food tasty and has a unique flavor. As you grow older your immune system becomes weaker and turmeric boosts the immune system. So it can keep you healthy and make you appear younger.
Beans
We all know that beans are a rich food high in protein and fiber. Eating beans often can help slow the process of aging in women. Studies have also found that beans can protect women from breast cancer.

Other anti-aging foods include tomatoes, spinach, and green tea. Also eat foods that are rich in healthy fats such as fish and olive oil. You can easily eat more tomatoes by choosing different recipes that call for tomatoes. Focus on eating more vegetables, fruits, and grains and your appearance will improve. Cutting down on calories and fats to the point of starving yourself is not a viable option either. When you are hungry your body stores fat as the metabolism of your body slows down. So the best option is to give the foods that your body needs that are healthy and full of anti-aging properties.
Final Thoughts
Aging is inevitable but there are tricks to looking and feeling younger as the years go on. The above-mentioned foods can help make you feel and look young, lose weight, and keep you healthy so you can feel your best.
Diet & Nutrition
Top Lists:
Top 15 Foods That Help Migraines
24 Food Additives That You Should Consider Avoiding
Top 15 Healthy Spices From India
15 Disgusting Ingredients In Your Food
15 Best Foods For Brain Health
15 Foods That Are Surprisingly Good for You
Top 15 Organic Produce That's Better Than Conventional
15 Weird Interesting Facts About Vegetables
10 Best Cleansing & Detoxifying Foods
Informational:
Evaluating Diet Plans: Which One is Right for You?
The Essential Health Benefits of Ginger
The Health Benefits of Kale
Top Natural Appetite Suppressants That Will Help You Lose Weight
Almond: The Magic Pill For Hunger, Weight Loss and Cholesterol
How Effective is Phen375 in Losing Fat?
What Are Health and Losing Weight Benefits of Unique Hoodia?
Organic Foods – Are they better than Conventional Foods?
Facts about Alcohol
Best Ways to Get a Good Night's Sleep
General Benefits of Green Tea
Health Benefits of Inositol Supplements
Anti-Aging Foods to Stay Young
Who is Responsible For Overweight Children?
My Secret to Losing 100 Pounds in 6 Months
How and When to Use HCA Extract?