Evaluating Diet Plans: Which One is Right for You?
Choosing a Diet: Find One that is Nutritionally Sound and Develop a Routine Plan of Exercise - One can get confused trying to weigh (no pun intended) the advantages and disadvantages of the various diet plans. After all, menus are categorized under low-carb diets, low-fat diets, and low-calorie weight loss plans. There are even diets that help you develop six-pack abs. So, which diet works and which only offers temporary results?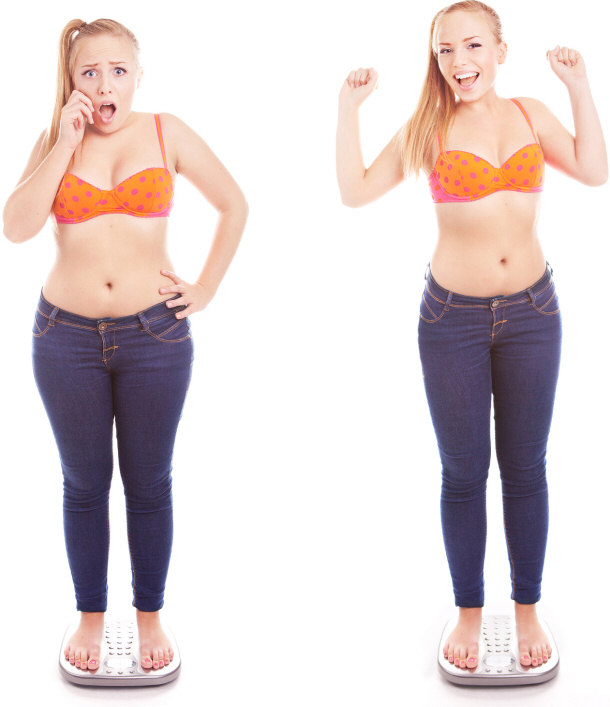 Typically, choosing a balanced diet that will help you change the way you think about food and what you select is the best bet. If you learn to eat more healthily and exercise more, you'll start to peel off the pounds and keep them off. The following diet plans provide a quick overview of what a dieter can expect if they choose to follow them.
---
Low Carb Eating
Low-carb plans offer a popular approach to weight loss as the menus they espouse permit dieters to burn stored fat more efficiently. The following low-carb plans are favorite ways to count carbs instead of calories.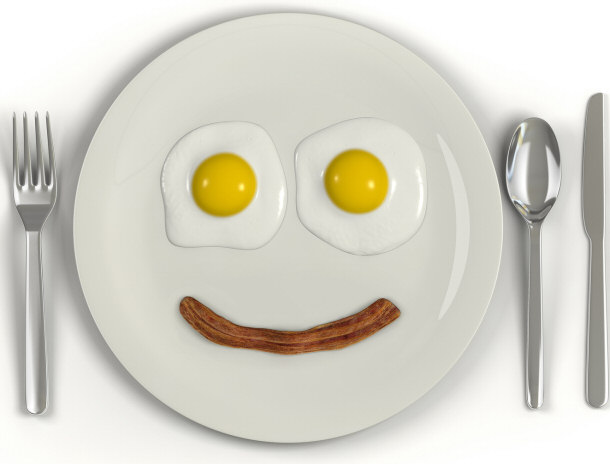 The Atkins Diet. This diet plan promises dieters that they can lose as much as 15 pounds in only a couple weeks. All they need to do is to reduce the carbs they eat. According to the plan, limiting or reducing carbs causes the body to reach out for another energy source, the stored fat in your body. To lose weight, Atkins dieters are directed to eat protein foods like meat or eggs and shun any starchy carbs like bread or potatoes. Four phases of the diet are featured and lists are supplied to make it easier for dieters to determine what and what not to eat.
The Paleo Diet Plan. If you still like the idea of a low-carb plan, then the Paleo Diet might be the diet for you. "Paleo" is short for "Paleolithic," – a period long ago when people did not fall prey to overeating or disease. This diet plan, which is also coined as the hunter-gatherer diet plan, directs dieters to concentrate on consuming such foods as vegetables, fruits, poultry, meat or fish. Dieters refer to the book, "The Paleo Diet
," as their reference.
The GI Diet. The GI diet, short for the Glycemic-Index diet, advocates the consumption of low GI carb foods. Therefore, dieters are encouraged to eat foods that contain 55 or fewer carbs. Foods that contain 70 or more carbs should be eaten with discretion. The University of Sydney, which invented the diet, provides further information about the program on its International GI database. You can visit the official Glycemic Index site for all the details.
---
---
Low-fat Menus
Low-fat diets make it possible for dieters to lose weight as well as improve their cardio conditioning. One program, the TLC Diet, is a heart-healthy diet that is approved by the American Heart Association.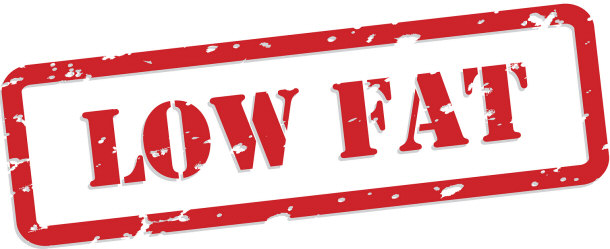 The TLC Diet. While the aforementioned diets stress low-carb menus, the TLC diet advocates a low-fat, heart-healthy menu plan. Again, TLC, which stands for Therapeutic Lifestyle Changes, is endorsed by the American Heart Association. Therefore, dieters eat a diet free from cardio-unfriendly, saturated fat. Fried foods are off-limits as is any type of cuisine that can increase the cholesterol in your bloodstream. TLC dieters then eat more plant-type foods that contain the soluble fiber needed to cleanse the system of bad LDL cholesterol.
---
A Low-calorie Weight Loss Plan
Low-calorie diets should also be nutritionally dense. Therefore, cutting calories entails eating foods that not only support the nutritional needs of the dieter but also help him lose weight.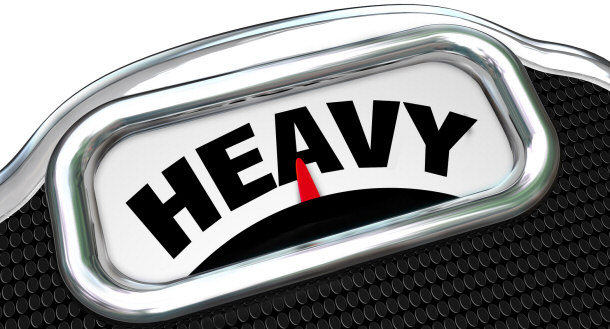 The Raw Food Diet. A low-calorie diet to consider is the Raw Food Diet Plan, which was the invention of a doctor who came up with the menu in the late 1800s. The diet promotes the consumption of such raw foods as vegetables, fruits, and nuts. Any foods that are eaten are not supposed to be heated over a temperature of 115 degrees Fahrenheit.
While most raw food dieters eat vegan-type foods, some may resort to consuming raw fish or unpasteurized milk as well. Staples of the diet can also include grains, sunflower seeds, sprouts, or dried legumes. Obviously, this diet is not one you can permanently follow if you like soups, stews or oven-baked foods.
---
Six-pack Abs
Dieters who desire a flat stomach can realize their goal by eating foods that support fat loss and increase muscle tone. The Abs Diet has proven to be a good choice nutritionally as well as calorically.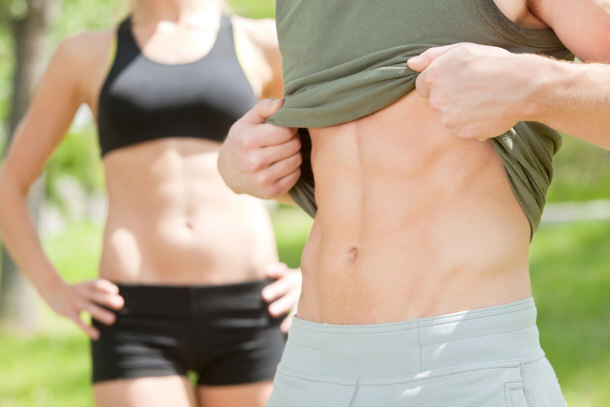 The Abs Diet. People who want to have flat stomachs have a menu plan they can follow and adapt to their lifestyle. The Abs Diet plan guarantees that you'll shed 12 pounds of belly fat in only two weeks. Plus, you'll be able to sport six-pack abs in just over a month and a half. Dieters are guided to consume 12 nutritionally dense foods, all which promote the building of lean muscle and the reduction of stomach fat.
Therefore, if you want to see the kind of results touted by the formulators of the plan, you have to follow the diet for at least six weeks. Ideally, the diet will help you permanently give up the processed or fried foods that cause belly fat in the first place. Foods such as oatmeal, almonds, raspberries, peanut butter whole grains, and eggs are all included in the Abs Diet menu. Dieters can also savor "cheat" types of cuisine once a week, such as chicken wings or pizza.
---
Foods that Slim You
The following video reviews the foods to eat in order to stay slim and trim.
Diet & Nutrition
Top Lists:
Top 15 Foods That Help Migraines
24 Food Additives That You Should Consider Avoiding
Top 15 Healthy Spices From India
15 Disgusting Ingredients In Your Food
15 Best Foods For Brain Health
15 Foods That Are Surprisingly Good for You
Top 15 Organic Produce That's Better Than Conventional
15 Weird Interesting Facts About Vegetables
10 Best Cleansing & Detoxifying Foods
Informational:
Evaluating Diet Plans: Which One is Right for You?
The Essential Health Benefits of Ginger
The Health Benefits of Kale
Top Natural Appetite Suppressants That Will Help You Lose Weight
Almond: The Magic Pill For Hunger, Weight Loss and Cholesterol
How Effective is Phen375 in Losing Fat?
What Are Health and Losing Weight Benefits of Unique Hoodia?
Organic Foods – Are they better than Conventional Foods?
Facts about Alcohol
Best Ways to Get a Good Night's Sleep
General Benefits of Green Tea
Health Benefits of Inositol Supplements
Anti-Aging Foods to Stay Young
Who is Responsible For Overweight Children?
My Secret to Losing 100 Pounds in 6 Months
How and When to Use HCA Extract?