Health Data and Importance of Digitization
Mobile Health Data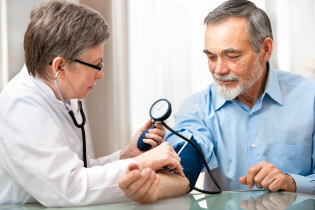 In healthcare, the recording of the vital signs of elderly people is crucial to catch early warning signs and take preventative measures, more specifically monitoring Electrocardiogram (ECG), body temperature, and blood pressure data (Schilling and Klingeberg, 2012). Paper thin sensors are becoming so ubiquitous that they may soon be embedded in clothing (Bilton, 2011). If physicians could access this data and were provided easy statistical analysis through a software interface, this could provide a positive social change through early detection. Much research is additionally required to analyze the effectiveness of mobile health interventions, or the positive social change enabled through the collection and analysis of mobile health data (Free et al., 2013).
Digitizing Existing Data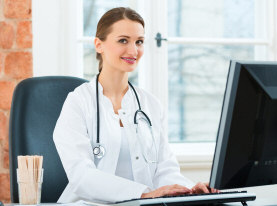 Before this advanced collection and analysis of mobile health data occurs, existing healthcare operations must provide a means for the collection and analysis of data in digital format. Given the ambitious goal of the Office of the National Coordinator for Health Information Technology (ONCHIT) of having an Electronic Health Record (EHR) for every person in the United States by the year 2014 as a society we are hopefully now on track to build this infrastructure (Hebda and Czar, 2013). There are many positive social changes in making current health processes digital, including improved healthcare quality, catching fraud, and cost savings from eliminating redundancy and shortening rapid improvement cycles (Friedman, 2013).
Simple User Interfaces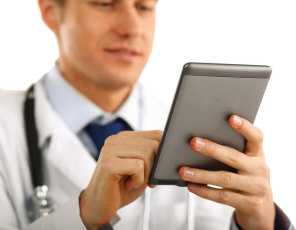 The Graphical User Interface (GUI) is one of the most crucial factors in developing a software driven informatics product. If individuals can not understand how to utilize the tool, then implementation will be a failure. Trending in GUIs is leading towards more human-like interfaces, i.e. touch screen implementations such as pinching and flipping as natural human actions. As technology progresses to keep pace with the rapid shrinking of the number of transistors fitting on a computer chip, and hence the increase in processing power per size unit, new GUIs will become feasible such as speech recognition, heads-up display, and 3-D imagery or holographic displays to include a few.
Health Informatics for Positive Health Outcomes
There is a great need for health informaticians which possess the unique combination of training on the human body and its physical well being in context of its environment joined with the foundations of technology. These areas of technological social change can not only be incurred by the healthcare industry, but will be important in the public health field as well in regards to epidemiology in addition to others (Li Y-p et al., 2013).
Medicine & Treatments
Top Lists:
Top 15 Hangover Cures That Actually Work
Top 15 Unusual Ways To Treat Diseases
Informational:
Computerized Physician Order Entry and ePrescribing
Health Data and Importance of Digitization
Nursing Information Systems – Vendor Market Analysis
Telehealth - Healthcare Informatic's Golden Egg
EHR, EMR, PHR – The Digital Future of Health Data
Bloodless Surgery – An Effective Alternative to Blood Transfusion
Medicines That Have Changed the World
The Process of Female Egg Donation
How Chemotherapy Treats Cancer
Thighplasty: Is a Leg Lift Procedure Right for You?
Treating Acne with Laser Therapy: Can it Benefit You?
Using Tanning Beds to Treat Vitamin D Deficiency
Choosing Birth Control
Social History of Patent Medicines
Biology
An Introduction to the Cells of Organisms
Cardiovascular System and Energy Systems