Nursing Information Systems – Vendor Market Analysis
Introduction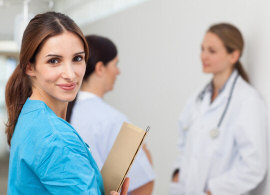 Healthcare informatics can be broken down into two main categories of clinical and administrative systems. Within the subset of clinical systems is the nursing information system, which deals with the specific needs of nursing care documentation. The nursing field plays an important role in the documentation of the patient's condition, and with proper training computer-based entry has been shown to improve this documentation (Mahler, Elske, Wagner, Tautz, Torsten, Hoppe & Eichstaedter, 2007). Creating a software product that can be successfully implemented in broad scope requires the creation of standardized languages and patient centric processes. The two pieces of software reviewed and analyzed for these characteristics were EpicCare and VersaSuite.
Standardized Nursing Languages (SNL)
This has been a tenant of software development: if you can't define something in a standardized language, it is impossible to create a software product that allows broad scope input capture (Rutherford, 2008). There are twelve recognized sets of standardized languages for nursing care: NANDA International, Clinical Care Classification System (CCC), The Omaha System, Perioperative Nursing Data Set (PNDS), International Classification for Nursing Practice (ICNP), Systemized Nomenclature of Medicine Clinical Terms (SNOMED CT), Logical Observation Identifiers Names and Codes (LOINC), Nursing Minimum Data Sets (NMDS), Nursing Management Minimum Data Sets (NMMDS), ABC Codes, Nursing Interventions Classification (NIC), and Nursing Outcomes Classification (NOC) (National Association of School Nurses, 2012). The NANDA International, formerly known as the North American Nursing Diagnosis Association is a standard concerning diagnosis language in nursing care, and currently provides licenses for software manufacturers to use their off the shelf terminology provided in eXtensible Markup Language (XML) or Microsoft Access database formats (NANDA International, Inc., 2013). NANDA International, Inc. provides a listing of software companies licensed currently to utilize their standardized language for nursing software. The list only contained one out of the top five software giants in the list of Healthcare Informatics Magazine's HCI100 leading in revenue. Both EpicCare and VersaSuite had an entire webpage dedicated to defining their member affiliate organizations, although didn't make note of any of the standard organizations listed above. It is interesting that no mention was made to any standards of language for such a large component of the patient documentation workflow.
Patient-Centric Care

Both EpicCare and VersaSuite have the capabilities to integrate with voice recognition software. EpicCare comes with built in voice recognition and VersaSuite actually requires additional software like Dragon or M Modal, but boasts compatibility with these vendors including keyboard-free data entry. Voice as a means of input can be seen as a means to reduce required time away from patients or increase patient centric care (Marukami, Tani, Matsuda, Takemoto, Shindo & Inada, 2012). Another important component of patient-centric care is the testing of products on traditionally limited random access memory (RAM) of a tablet or mobile computing devices. This is now becoming less of an issue due to increase in processing power per square unit area chip space, although interoperability of NIS software on tablet or mobile units is very important to further allow patient centric care. More data input can be conducted bedside in a patient care setting. Both software products claim they have been tablet tested.
Nursing Approved
The choices for electronic NIS solutions were surprisingly not well documented on the web pages of both vendors analyzed. Such a crucial part of the patient care documentation workflow should be a large component of the decision process for IT purchases and I was shocked to see no mention of how the software vendors had accounted for this through incorporating standardized nursing languages or other tested approaches. Given the lack of information displayed on the web pages, it may be best to conduct an interview with a product specialist to provide a better assessment of specific software aspects.
References
2013 hci100. (2013). Retrieved from http://www.healthcare-informatics.com/hci100/2013-hci-100-list
Mahler, C., Elske, A., Wagner, A., Tautz, A., Torsten, H., Hoppe, B., & Eichstaedter, R. (2007). Effects of a computer-based nursing documentation system on the quality of nursing documentation. Journal of medical systems, 31(4), 274–282. doi: 10.1007/s10916-007-9065-0
Marukami, T., Tani, S., Matsuda, A., Takemoto, K., Shindo, A., & Inada, H. (2012). A basic study on application of voice recognition input to an electronic nursing record system -evaluation of the function as an input interface. Journal of medical systems, 36(1), 1053-1058. doi: 10.1007/s10916-010-9567-z
NANDA International, Inc. (2013). About our name. Retrieved from http://www.nanda.org/nanda-international-about-our-name.html
National Association of School Nurses. (2012, June).Standardized nursing languages. Retrieved from http://www.nasn.org/PolicyAdvocacy/PositionPapersandReports/NASNPositionStatementsFullView/tabid/462/ArticleId/48/Standardized-Nursing-Languages-Revised-June-2012
Rutherford, M. (2008). Standardized nursing language: What does it mean for nursing practice? The online journal of issues in nursing, 13(1), doi: 10.3912/OJIN.Vol13No01PPT05
Medicine & Treatments
Top Lists:
Top 15 Hangover Cures That Actually Work
Top 15 Unusual Ways To Treat Diseases
Informational:
Computerized Physician Order Entry and ePrescribing
Health Data and Importance of Digitization
Nursing Information Systems – Vendor Market Analysis
Telehealth - Healthcare Informatic's Golden Egg
EHR, EMR, PHR – The Digital Future of Health Data
Bloodless Surgery – An Effective Alternative to Blood Transfusion
Medicines That Have Changed the World
The Process of Female Egg Donation
How Chemotherapy Treats Cancer
Thighplasty: Is a Leg Lift Procedure Right for You?
Treating Acne with Laser Therapy: Can it Benefit You?
Using Tanning Beds to Treat Vitamin D Deficiency
Choosing Birth Control
Social History of Patent Medicines
Biology
An Introduction to the Cells of Organisms
Cardiovascular System and Energy Systems