Understanding and Dealing with Anxiety Around Holidays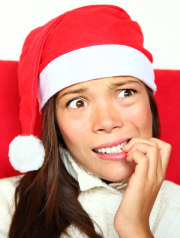 There are many holidays throughout the year that can bring some of us down or cause a great deal of anxiety. Many different factors can trigger intense emotions. For so many of us, the happiest times of the year can be the most miserable. Here is an explanation why this occurs and what can be done to counteract the gloominess.
New Years
This holiday can be looked at two ways. It is a brand new start to some, or a failing end to others. Many people make new resolutions, many had failed at previous ones. This holiday also signals the end of the Christmas season for many people and time to take down all the fun decorations. This can bring on the blues. Many people get together to drink and celebrate with friends and family, and that can be very fun and enjoyable. However, drinking in excess can cause problems with mood and anxiety. Alcohol works as a depressant on your central nervous system and lowers serotonin levels in the brain. It is important to keep a positive mind-frame when it comes to making resolutions. It is never a good idea to make completely unrealistic ones that will just set you up for failure. Setting small achievable goals is the key here, and remember that no one is perfect and allow yourself some slack.
Valentine's Day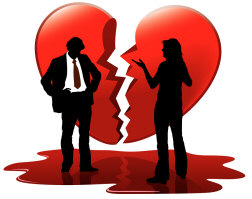 This holiday for lovers can be devastating to many who are lonely or experiencing any kind of heartache. When it feels like everyone else in the whole world is happy and in love except for you, it can be a real bummer. Know you're not the only one. If you are alone on Valentine's Day, why not celebrate yourself? Do something romantic for you. Buy yourself that expensive handbag you've been eyeing up, or get take-out from your favorite restaurant and have a movie and wine night, just make sure not to watch any sappy tear-jerkers! You could even buy roses for yourself if you wanted to take it to the next level. Just know that even if love hasn't found it's way into your heart, that doesn't mean that it never will. The right person will come along in time. If you have lost the love of your life somehow, try to stay positive and remember the happy times that made you fall in love in the first place and embrace those feelings in a positive light.
Thanksgiving
Thanksgiving can be a wonderful time to spend with family, that is if everybody gets along. Many people get terrible anxiety at Thanksgiving time because of family differences and issues. Chances are in many large family gatherings, there will always be a few select individuals who do not see eye-to-eye on certain things. Many couples have to diligently figure out where they will go for Thanksgiving, such as which parents' house to go to if it is not possible to attend both sides. Frustrations with preparing the meal can arise for some, and the pressure for perfection can overtake others. This holiday can be especially difficult for those who have lost loved ones or those people who have no family. Just try to remember the meaning of the holiday. No matter what walk of life you come from or no matter what your situation is, there is always something in this life to be thankful for. Focusing on our blessings can ease all the other indirect stresses that can occur. When it comes to dealing with family, try to put any differences aside for the sake of the holiday and others around. You can make a big, meaningful difference in someone's life by donating food/money to local food banks or sending a meal to someone who is all alone. Caring about others who are less fortunate can really create positive feelings for you and everyone and will help put any petty issues in perspective.
Christmas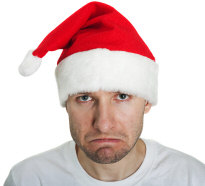 For a large number of people, this holiday in particular can be the most depressing of all. Consumerism has increasingly overshadowed any true meanings to the season, and the stresses pile up one on top of the other. It is a busy time of year, many parties, dinners, and events to attend, and the constant need to spend more money is everywhere. Many people remember Christmas when they were much younger, which could trigger many powerful bittersweet memories. Dealing with the loss of loved ones can be extremely hard to deal with this time of year. When emotions are constantly switching from happy to sad, it can be very draining. This seems to be the case for so many at this time of year; simply just trying to deal with the ups and downs. Trying to focus less on the consumerism side of Christmas, and instead focusing on our loved ones and finding peace within ourselves is really what should be an ongoing goal each year at this time. It is important to reflect on happy and sad times and let or souls feel the emotions we have inside. We need to realize that presents don't mean anything if we do not have a loved one to give them too. So remember to be joyous that we have one another, and that we are alive right now. Some people will have a hard time coping with sadness at Christmas no matter what. We need to be vigilant of each other's emotional needs as well, and be a friend and spread peace to those who are struggling on the inside. It takes so little to make another human being feel good, even if it is simply sharing a warm smile this time of year to brighten someone's day.
Birthday's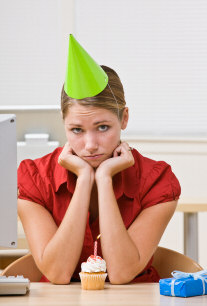 Although not a holiday, this day can really bother a lot of people. We all were excited for our birthday's when we were kids, but when we get older many of us feel a bit of unwanted anxiety towards getting older, and especially about our health and looks. If it a birthday of a deceased loved one, then that particular day can be very emotional and sad. We have to remember that a birthday is a celebration of life and we need to embrace it for ourselves and loved ones. It is a victory that we make it to our birthdays every year, and for those that have passed we need to remember them and keep their spirits alive in our hearts. We can never turn back the hands of times, but we can embrace ourselves in the fact that we get to experience so much in a lifetime and that we never know what experiences we are destined for next.
Holidays are important days of the year mainly because of the memories we embed into our minds on this journey we call life. It would be pretty boring if we did not have any reason to celebrate, and we wouldn't know true joy without going through the tough times. It's learning how to understand and dealing with our emotions that will pave the way for a better understanding of ourselves and others. We all need to just allow ourselves to feel happy whenever we can, and to spread the happiness to others as well.
Spirituality
15 Healthy Benefits to Regular Meditation
How To Be Comfortable In Uncomfortable Situations
Sleep Paralysis – An Opportunity for Something More
Enhancing Your Intuition
How to Achieve Ultimate Happiness
Tips on How to Become a Happier Person
Maintaining a Positive Mindset to Prevent Emotional Turmoil
Understanding and Dealing with Anxiety Around Holidays
Reality Creation and my Story
Flickering Flame Meditation Technique
ADD and ADHD fact or fiction?
How fasting will save your life and make you lose weight