Gift Area Saves the Day When There's a Sudden Need to Give a Gift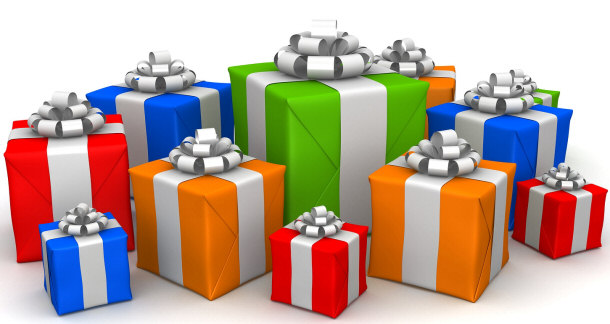 With so many birthdays, holidays, weddings and unexpected events where you would need to give a gift, it is a great idea to create a "gift area" in a closet, basement, or spare room. You never know when you will need to have a gift ready and this will save time and stress. A gift area is a designated spot to keep various new unopened items, gift wrapping and decorating supplies, and various greeting cards. It is easy to create and can also help save you a lot of money.
Getting Started
First you need to figure out where your designated gift area spot will be. I chose a closet in a spare bedroom in my home. I have a few clear medium-sized storage bins in the closet to place items in.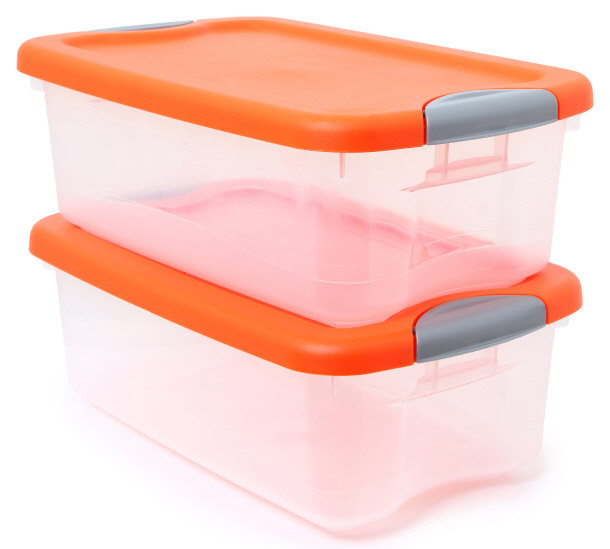 This way I can easily see what is in the containers. It also helps to avoid any damage to the item and to keep them neatly stored away. Now you just need to begin to acquire items for your gift area. When you are out shopping, pick up candles, pretty stationary, photo albums, board games, etc..., these are inexpensive and great general gifts to give when you are in a pinch. Also, finding things in closeout or clearance bins to add to your gift area can help save money. Most stores have a designated clearance area, but sometimes they are more or less hidden away in the back of the store somewhere. Asking a clerk or salesperson where their bargain areas are can help you take the guesswork out of locating these spots. It also doesn't hurt to ask for a discount when buying items in bulk. Just remember to choose items that will be appropriate to give as a gift at some point, and not just buying because something is cheap or on sale.
The Right Time Can Get You the Right Price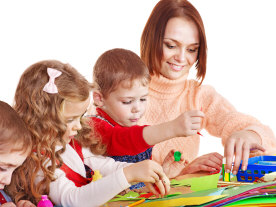 Shopping off-season or right after holidays can be very beneficial as well. There are always massive markdowns and discounts on items after the holiday or when the season is over. Sometimes these items can be marked up to 90% off the regular price. I always stock up after Christmas and save items in my gift area to give out as gifts the next holiday season. Just make it a habit to keep your eyes out for great deals on items to add to your gift area anytime you are out shopping anywhere. The seasons are constantly changing and there are always going to be new markdowns on many items. You can even save money buying gift wrapping supplies off season as well. Also checking out discount retailers for items rather than big name department stores can really save you a lot of money.
Presentation is Key
It is just as important to have baskets, containers, craft supplies, decorations, various wrapping papers, and stationary supplies in your gift area as the gift items themselves. It's all about presentation. To keep the area organized, you can get clear plastic containers to store away your wrapping and tissue papers, along with the scissors, tape, ribbons, gift tags, etc… That way you can see exactly what is in the containers without having to blindly dig through them.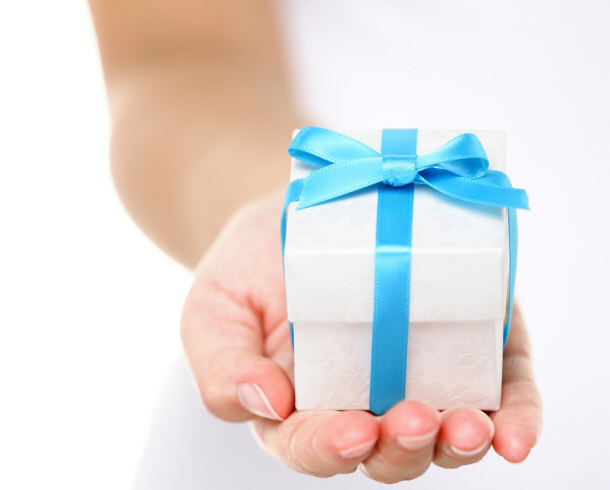 You can turn a plain candle into an extraordinary gift by jazzing it up with a decorative ribbon and a fancy wrapping job. You can place items into a basket to create unique gift baskets by dressing them up with decorative touches. Often times I will create themed gift baskets made with various items I have picked up at stores that I was able to get a great deal on. Here are some ideas for quick gift baskets:
Relaxation Basket - bubble bath; loofa; fancy wine glasses; bottle of wine; scented or decorative candle
Car Wash Basket - large sponge; microfiber cloth; fun hanging car air refresher; car wash soap; car wax (these items can be placed into a bucket instead of a basket)
Kids Art Basket - various art supplies; crayons; markers; coloring books; construction paper; craft supplies
Love to Cook/Bake Basket - recipe book; kitchen tools such as wooden spoons, measuring cups, rolling pin; cookie cutters; apron; cookie mix
Barbeque Basket - different barbeque sauces, grilling tools, seasonings
Manicure/Pedicure Basket - nail files, clippers, lotions, various nail polish colors, nail stickers or decals, polish remover
As you can see, it is easy to put together different gift baskets for just about anyone on your gift list. A little imagination and creativity goes a long way! Another great thing about giving gift baskets is how they can be more personalized than just a standard store bought gift.
Don't Forget the Greeting Card!
Stock up on various occasion greeting cards (birthdays, holidays, sympathy, get-well soon, etc...) This idea alone has been such a life saver! Rather than running out to the local drugstore every time you need to pick up a card, have a selection available right in your gift area.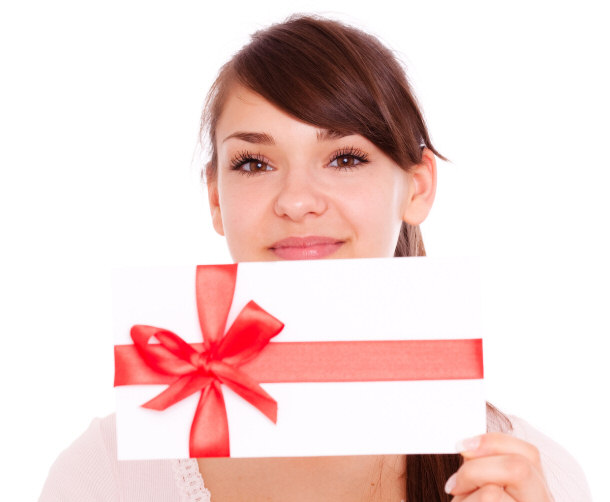 Having greeting cards in your gift area that are blank on the inside can really come in handy. This way no matter what the occasion, you can write whatever message you would like. I like to make many of my own greeting cards or invitations. There are even stamp sets to make very nice professional looking greeting cards. You can even make awesome personalized printed ones from your own computer and printer.
Final Thoughts
Being prepared with a gift area in your home will make life much easier when it comes to gift giving. You will thank yourself when getting that last minute gift together is easy as pie. Your wallet will thank you too for finding bargains rather than paying full price for expensive gifts at the last minute.
Crafts
Make Your Own Sidewalk Chalk
Ideas for a Craft-Station Sleepover Party
A New Spin on Creating Personalized Snow Globes
Gift Area Saves the Day When There's a Sudden Need to Give a Gift