A New Spin on Creating Personalized Snow Globes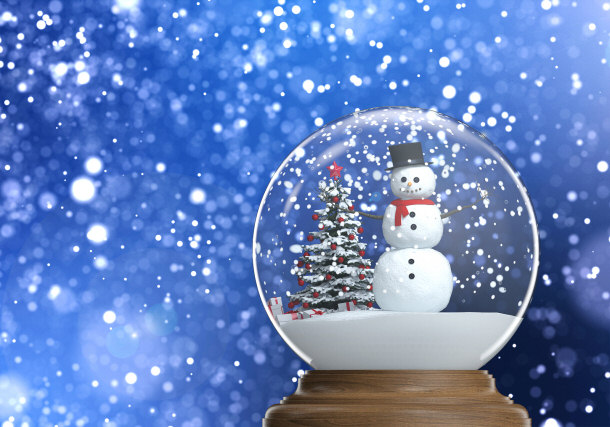 Creating homemade personalized snow globes is easy and fun! They are great gifts to give and can also be fun decorative pieces, especially when making them to reflect any special event or holiday. They are the perfect craft to do with a child. The supplies to make them can be found at any local craft store, or you may even have everything to make them already lying around your home.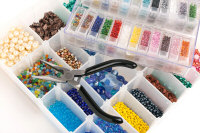 Supplies You Will Need:
Mason Jars
Glitter
Glycerin
Colorful Beads
Small Trinkets, Charms, or Miniatures
Ribbon
Distilled Water
How to Make the Snow Globe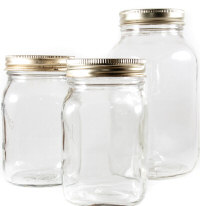 To make the snow globe, you first need to decide what theme you are going to go with. Then you need to fill the mason jar up with distilled water. Add a pinch of whatever color glitter you want, along with whatever color plastic beads and/or trinkets you want to include in the snow globe. You also need to add a pinch of glycerin to keep the glitter from clumping, and it also helps to keep the glitter suspended in the water when you shake the globe. Make sure any trinkets or charms you plan on using are not made out of metal, as metallic components can rust. Another fun tip is to add small laminated photos into the jar as well.
Once you have filled your jar accordingly, place the mason jarís lid on and secure it tightly. You can tie whatever decorative ribbon around the circumference of the jarís lid for a nice finishing touch. There is no need to flip the jar over lid-side-down. Having the lid on the top will ensure that no water will leak out. You could even jazz up your snow globe by adding stickers or decals to the top of the lid or surface of the jar.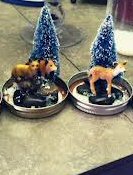 If desired, small objects can be glued down to the underside of the metal lid by sanding it until the surface is a bit rough and then super gluing the object to it. Just make sure that you allow enough time for the object to dry. Then you just need to use a small bit of tacky glue around the inside rim of the lid, and tightly secure it onto the filled and finished mason jar. This is the alternative way to make the snow globe and works well if you want to create a stationary object effect. By doing it this way, the lid will be the base of the snow globe. If you desire to keep the lid upright, you could also create a suspension effect by using clear string such as fishing line or clear elastic jewelry string. For this effect, you need to tie beads or charms to one end of the string and superglue the other end to the underside of the jarís metal lid; using the same sanding technique to make sure the strings will adhere.
Cool Ideas
These are some cool themes to create with your snow globes:
Under The Sea Globe: Use small, miniature plastic sea creatures such as fish, octopus, sharks, etcÖ, add a very tiny half-drop of blue food coloring, add a small pinch of blue or aqua glitter. You can even add the jar half-full of baby oil to give it an ocean wave effect, and also add clean sand if desired.

Galaxy Globe: Use many different colors of glitter but primarily black, small plastic stars and/or planet trinkets. You could even place smaller multicolor glow-stick bracelets into the jar to give it a light-up effect; just know that the glow sticks will only stay glowing for a day or so at the most.

Girly Shoe Lover Globe: Use whatever color glitter you like and also sequins and girly-looking beads, add plastic Barbie doll shoes and small heart shaped beads or trinkets.

Family Portrait Globe: Add small, cut-out, double-sided photos of family members that have been laminated (I have also used wide clear packing tape and sandwiched the photos between), along with any other personal trinkets that would reflect the interests or personalities of the family.

Itís a Boy! or Girl!: These make great centerpieces for a baby shower, or can be a great way to surprise and let loved ones know the gender of an anticipated new arrival to the family. Use either pink or blue glitter as well as ribbon, a very tiny half-drop of blue or pink food coloring; add small gender appropriate and/or baby-related trinkets.

Pixy-Dust Fairy Jar: Find small or miniature toy fairy dolls from a toy store and place them into the jar with your choice of glitter color(s). For this one, add a lot more glitter to the jar then what the craft typically calls for.

Floral Jar: Stuff the jar with various beautiful artificial flowers, glitter, and sequins.

Blacklight Reactive Jar: Use a drop of clear laundry detergent along with neon blacklight reactive trinkets, beads, and small glow-in-the-dark trinkets. Adding a few glow bracelets will add a nice touch.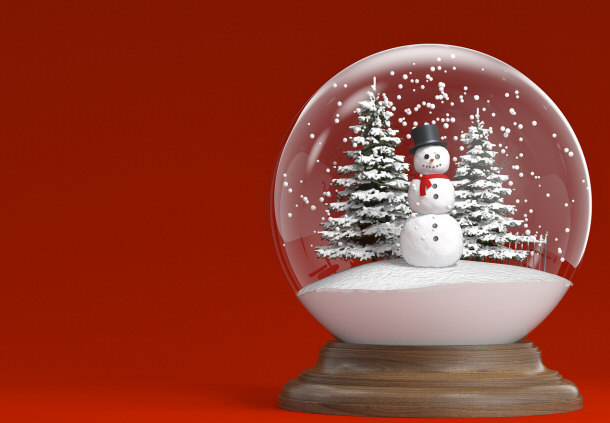 It is fun to get creative and come up with all kinds of different ideas for your snow globes. Donít be afraid to try and experiment with ideas for your homemade snow globes. Making snow globes are a great craft for children as well as adults. If it doesnít work out, just make another one and really have fun with this!
Crafts
Make Your Own Sidewalk Chalk
Ideas for a Craft-Station Sleepover Party
A New Spin on Creating Personalized Snow Globes
Gift Area Saves the Day When Thereís a Sudden Need to Give a Gift