8 Steps to Give Yourself a Manicure at Home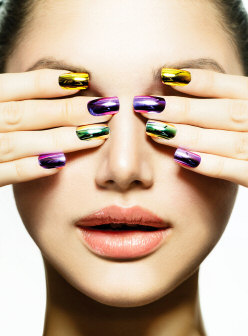 Nowadays, nail salons are visited by millions of women for nail services like nail enhancements, pedicures as well as manicures. A lot of people spend big amount of money to get that salon perfect nail. A few however, realize that they can give themselves that elegant manicure even at home, by themselves.
To give yourself a manicure, you will need:
Cotton balls or cotton pads
Polish Remover
Towel
File
Nail buffer
Bowl with warm water
Moisturizer
Cuticle remover
Cuticle pusher
Cuticle clipper
Nail Brush
Nail polish
Cuticle stick
Optional items: Q-tip, olive oil and sugar, gel cuticle remover, cuticle oil, speed dry drops
Step 1. Remove nail polish and clean your nails
Remove nail polish by wetting the cotton balls or cotton pads with polish remover. Place the cotton ball or cotton pad over the polished nail. Soak the nail for a few seconds. Some individuals prefer rubbing the cotton balls on the nail to quickly remove the nail polish.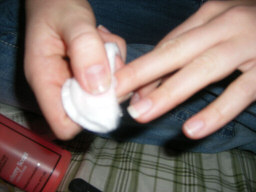 Step 2. Trim or Shape Your Nails
File your nails from the corner to the center to create an oval shaped nail. To create a square-shaped nail, just file your nails at the center. After filing, you may use a nail buffer to remove stains from the previous nail polish, as well as dusts accumulated caused by filing. Buffering will smooth your nail, making the nail polish have a smooth finish when you apply it.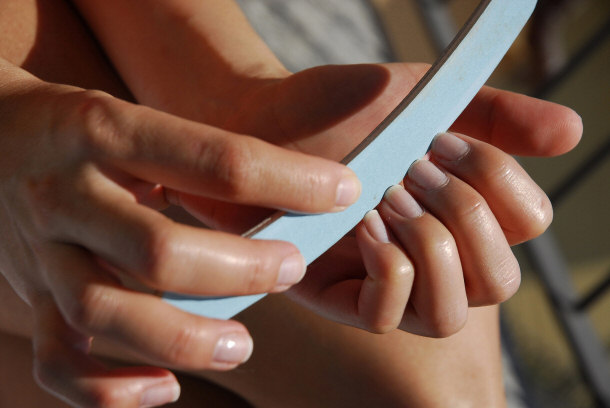 Step 3. Soften Your Nails
You may apply a gel cuticle remover around your cuticle to soften your nails as well as to loosen the skin around your nail plate. After applying the gel, soak your nails in warm and soapy water. If you do not have a gel cuticle remover, you can just simply soak your nails in warm water.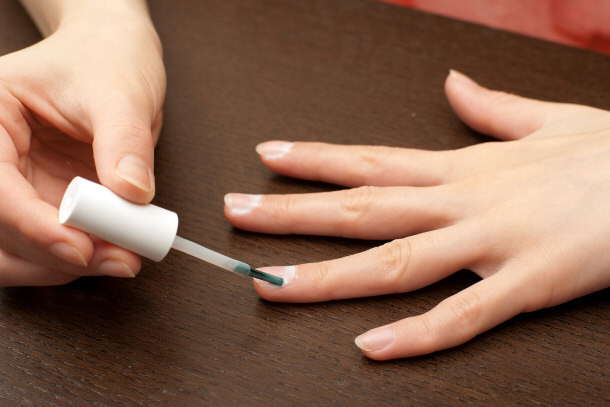 Step 4. Dry Your Nails
Dry your hands. Using a cuticle pusher, gently push back your cuticle. If you donít have a cuticle pusher, you may wrap a matchstick with cotton, or simply use a q-tip to push back your cuticle. After pushing back your cuticle, apply cuticle oil on your nails then massage. To soften your nails more, you may mix olive oil and sugar and rub it around your nails. You may also use hand moisturizer to do this.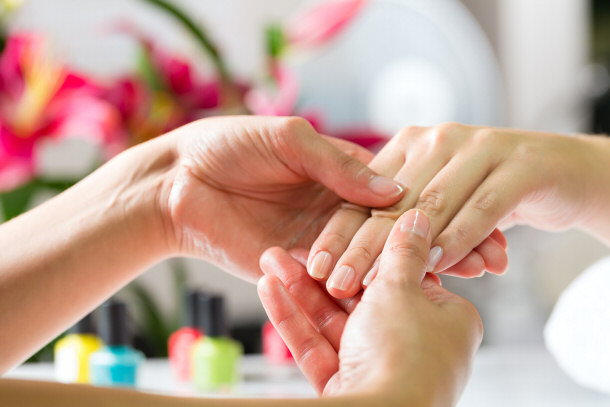 Step 5. Prepare Your Nails
Use polish remover and cotton balls or cotton pads to rub off the oil from your nails. Apply base coat (a clear polish) on your nails. If you want your nails to grow faster, you may apply Nail Growth Miracle by Sally Hansen. For soft and weak nails, Miracle Cure, also by Sally Hansen can help improve your nails in just 5 days.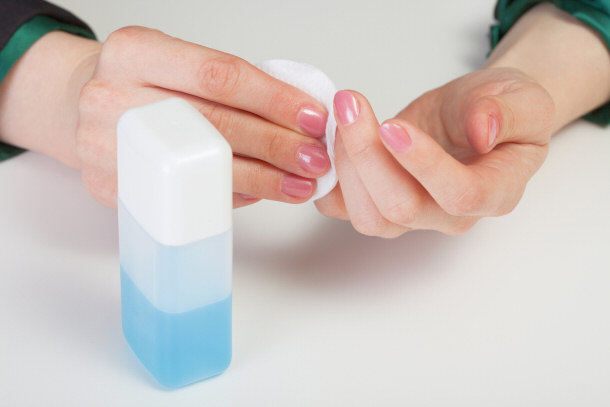 Step 6. Apply Nail Polish
For the second coat, apply the nail polish of your choice. Simply swipe the nail polish brush from the cuticle to the tip of the nail. Avoid chipping by swiping the nail polish brush across the tip of your nail. If your nail polish gets on the surrounding skin of your nail, simply dip a cuticle stick in the nail polish remover and wipe the excess nail polish.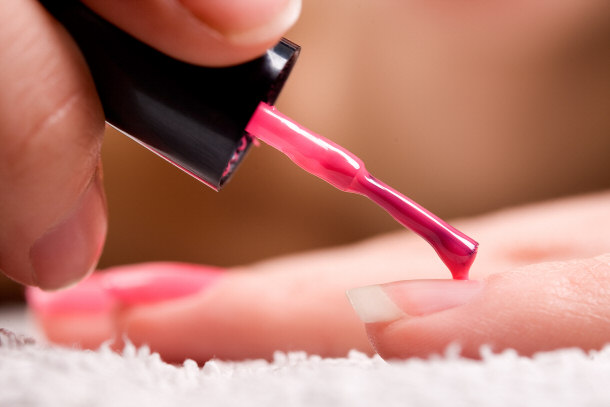 Step 7. Apply a Top Coat
Avoid chipping by applying a clear coat over your nail polish. This will also make your nail polish shinier. Aside from that, your nail polish will last way longer than without a top coat.
Step 8. Optional: Apply Speed Dry Drops
If youíre in a rush, you may apply Speed Dry Drops. Before doing so, you must wait for the nail polish to set (wait for a minute or 2). You may apply the drops on the cuticle and let the drops slide down across the nails.
These steps do not apply only to your fingernails. You may also do a pedicure at home using these steps.
DIY
8 Steps to Give Yourself a Manicure at Home
Proper Candle Care and Safety Tips
Top 30 Unexpected Uses for Coca-Cola
Homemade Fabric Softener
Homemade Orange Cleaner
20 Uses for Reused Dryer Sheets to Clean Your Home
Easy Homemade Fabric Refresher
Save $$ Using Homemade Laundry Soap
My Blacklight Garage Party Room