Easy Homemade Fabric Refresher
The Problem with Store Bought Fabric Refreshers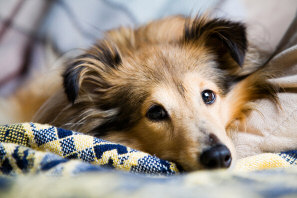 In my home we love pets. In fact, we have two dogs and four cats. As much as we love our furry friends, they often leave our furniture and carpet smelling less than fresh. As a result, I am constantly using fabric refresher to remove the odor and this presents several issues. Store bought fabric refreshers aren't cheap and they often come in small bottles. Since I use them so often around my home, I end up spending quite a bit on fabric refreshers each month. Another problem with store bought fabric refreshers is the scent. Sometimes the scent is too light for large areas and too strong for small areas such as the car.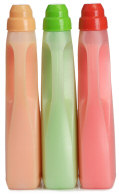 I am also limited to only buying the scents that are sold in the store. Frugal mother that I am, I did some research online to see if I could find an inexpensive way to make my own fabric refresher. I tried several different recipes before finding one that I absolutely love. Simple to make and easily customizable, this homemade fabric refresher only costs about $.20 per bottle.
What You Will Need
(1) One bottle of your favorite scented fabric softener
(1) One 1 standard size spray bottle
Baking Soda (You can also substitute white vinegar)
Water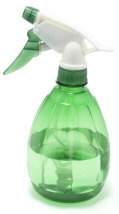 Making Your Fabric Refresher
Place 1 tablespoon of Baking Soda into your spray bottle.
Add 1-2 tablespoons of the fabric softener. One tablespoon of softener will give your fabric refresher a light scent and two tablespoons will give it a heavier scent. Begin with one tablespoon to test the scent. You can always add more softener later.
Fill the bottle to the top with water. Screw on the lid and shake vigorously. Apply in your home anywhere freshness is desired. Remember to shake the bottle before each use.
Thatís it! You now have a homemade fabric refresher in a scent you will love for much less than cost of a store bought brand.
DIY
8 Steps to Give Yourself a Manicure at Home
Proper Candle Care and Safety Tips
Top 30 Unexpected Uses for Coca-Cola
Homemade Fabric Softener
Homemade Orange Cleaner
20 Uses for Reused Dryer Sheets to Clean Your Home
Easy Homemade Fabric Refresher
Save $$ Using Homemade Laundry Soap
My Blacklight Garage Party Room