15 Cases of Extreme Brand Protection
Companies invest a lot of time and money in developing their intellectual properties and building their images. It's understandable then that they would want to protect their interests and sometimes go to extreme lengths to do so. However, sometimes companies go to far – often with unintentionally hilarious results that hurt their images more than the offending material they were trying to challenge.

---
15) Disney World vs. Santa Claus Look-alike
With his hair and beard bleached white, Thomas Tolbert looked remarkably like Santa Claus. And according to Disney World that's a bad thing. In 2012, Tolbert was on a trip to the popular theme-park, when officials confronted him for his "inappropriate behavior".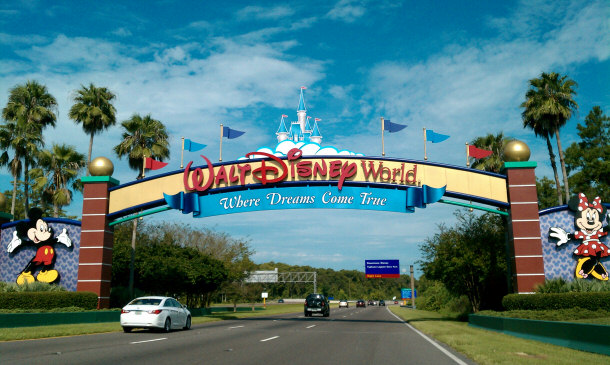 By Jrobertiko via Wikimedia Commons
Disney officials told Tolbert to be "less Santa-ish". This was kind of unavoidable, as Tolbert's day job was being a professional Santa. Disney ordered Tolbert not to talk to people and to tell anyone that approached him that he was on vacation and to leave him alone. Tolbert refused, reasoning that Santa would never be so rude.

By Douglas Rahden via Wikimedia Commons
Disney's attitude was that Tolbert's Santa-like appearance was disruptive to the operation of the park – that he was confusing people, especially children. Tolbert went to the media with his story. His complaint was that Disney didn't own Santa – he belonged to everyone in the whole world. As a professional Santa, Tolbert felt that his job (whether on the clock or not) was to make everyone's day more magical.
---
14) Disney World vs. Tinker Bell
In 2012, teenager April Spielman and her boyfriend spent hours preparing for their first visit to Disney World. It was Spielman's childhood dream. To mark the occasion, Spielman dressed up like Tinker Bell. Her boyfriend dressed as Peter Pan. Spielman had spent months designing and making the outfits.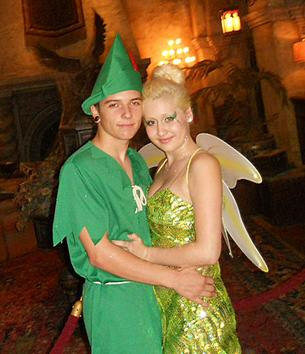 When the pair tried to get into Disney World's Animal Kingdom theme park, they were turned away by security. Spielman was forced to cover her costume with a T-shirt. Officials explained that they didn't want Spielman to be confused with their Tinker Bell. Officials reasoned that little girls' dreams might be ruined, but Spielman contested that the officials were ruining her dream – she just wanted to be Tinker Bell.
Disney's More Appropriate Tinker Bell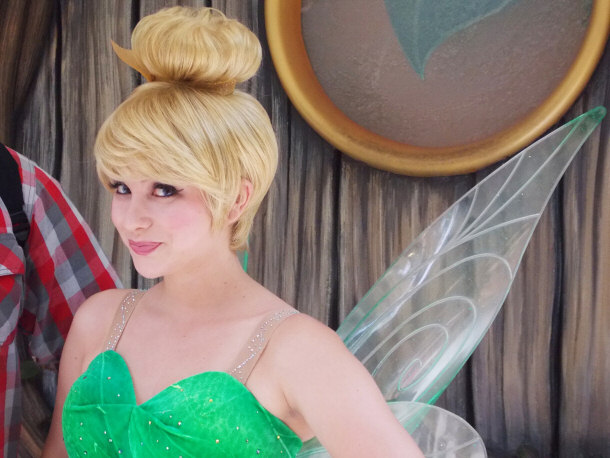 By mydisneyadventures via Wikimedia Commons
Officials maintained that the couple were "disruptive" and "possibly confusing". Spielman and her boyfriend were given free T-shirts, sandals and shorts to wear. They also received dozens of FastPass tickets that allowed them to skip waiting in lines for rides.
While kids are permitted to dress up as their favorite Disney characters at Disney World, adults are not. There is no specific age limit, though. Consequently, there is a grey area surrounding whether teenagers are allowed to dress up. Adults who visit the place are allowed to resemble Disney characters, though they are not allowed to also be wearing an outfit.
---
13) Olympics vs. The Redneck Olympics
In 2011, the U.S. Olympic Committee (USOC) demanded that those behind the Redneck Olympics rename their event. The committee insisted that the Redneck Olympics didn't have the authority to use "Olympics" in its name. The Redneck Olympics organizer, Harold Brooks was told to change the name or face a lawsuit.
United States Olympic Committee Headquarters in Colorado Springs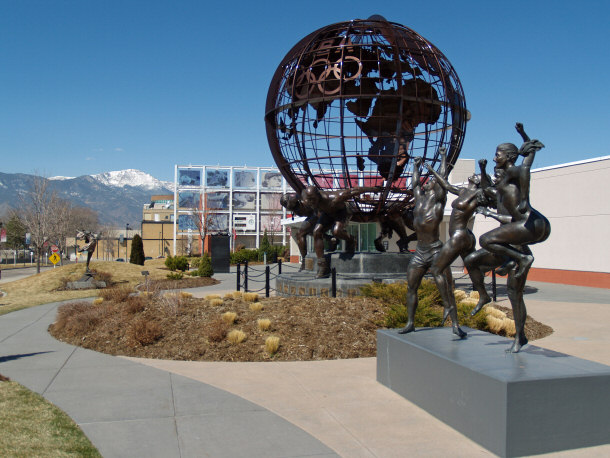 By David Shankbone via Wikimedia Commons
Brooks refused to change the name, given that the name Olympics had been around for more than 8,000 years. Brooks felt that the threat of legal action was just a bunch of rich people looking out for the interests of other rich people. The Redneck Olympics wasn't based on the current-day incarnation, but the original Olympics in Greece. Besides, Brooks felt that the government had bigger issues to address than restricting usage of a word that didn't even come from the United States.
Still, the Olympic Committee insisted that the word belonged to the USOC – that they had owned the exclusive rights to the word since 1978. The committee felt obligated to protect their rights.
Redneck Swan Dive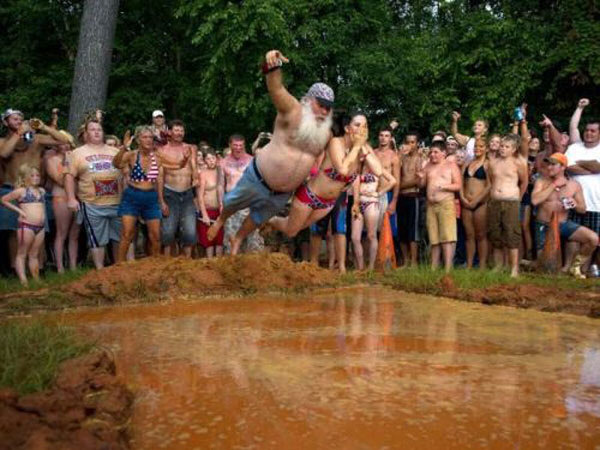 Ultimately, due to the Olympic Committee's complaint, Brooks changed the event's name to the "Redneck Blank" a year later. The event consisted of activities such as beer-swilling, wife-carrying, bobbing for pigs' feet, lawn mower races, toilet-seat horseshoes and a pie-eating contest.
---
12) KFC vs. Obama Fried Chicken
A one-off fast food business in Beijing, China was forced to change its name from Obama Fried Chicken (OFC) to UFO under legal pressure from KFC. OFC's sign had mimicked KFC's iconic Colonel Sanders image. The only difference was that it was an image of Barack Obama wearing a bowtie and suspenders instead of Sanders.
Original KFC logo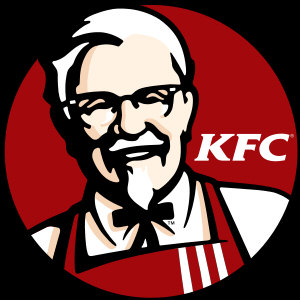 By Tkgd2007 via Wikimedia Commons
The restaurant served chicken, hamburgers and chips. It was established by three university students in Beijing. Ultimately, the owners changed the name to UFO after they were alarmed by the threat of legal action by KFC. The student never intended to violate copyright. They simply opened the business to support their respective families.
KFC found the business distasteful, especially with the racist undertone of the business sign and KFC's history of racial insensitivity. In 2010, KFC were accused of racism when an Australian ad depicted a white man subduing black cricket fans with fried chicken – re-enforcing a racist stereotype of blacks loving fried chicken.
Despite changing the name to UFO, the copyright-infringing logo remained.
---
11) KFC vs. 'Hitler'
"Nazi Chic" is a cultural phenomenon where anything Nazi is celebrated ironically in pop culture. The phenomenon is most popular in Thailand – it's common for schoolchildren to dress up in Nazi uniforms and there are a variety of billboards advertising anything and everything with Hilter's image.
In 2013, a fried chicken takeaway shop opened under the name Hitler. It featured an image of Hitler made up like KFC's Colonel Sanders. The name came about purely because the owner thought it was a good image.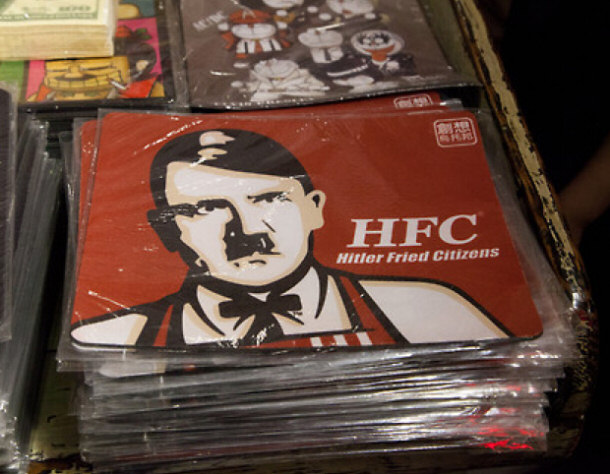 The restaurant made international news when images of the store spread via Twitter. KFC immediately let it be known that they would pursue legal action if the restaurant didn't change its image.
Under the threat of legal action, the restaurant is now known as H-ler. It also features completely different signage that couldn't be mistaken for KFC. Interestingly, McDonald's has often been the target of Nazi chic, though the company has done little to counter the use of its brand name and image. Presumably, unlike KFC, McDonald's doesn't want to dignify the absurd craze with a response.
---
10) Toyota vs. Jetstar, Over Star-Jumps
For more than 30 years, car manufacturer Toyota has used the slogan 'Oh, What a Feeling!', coupled with a symbolic jump that features individuals jumping with their arms raised in the air, in a semi-star jump. The ads are popular in a number of countries. In 2012, Toyota started lodging applications to trademark star jumps. Toyota managed to register 18 types before running into issues with Jetstar.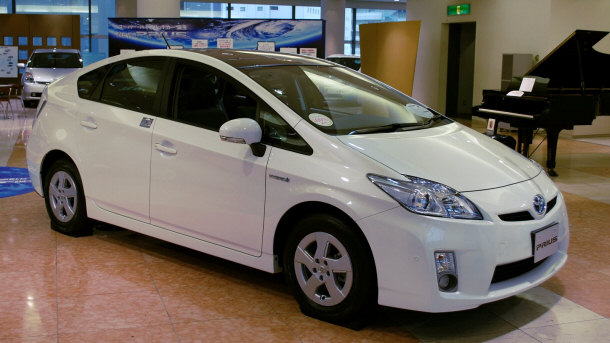 By Mytho88 via Wikimedia Commons
In 2004, the newly formed airline Jetstar launched their ad campaigns which featured the slogan "Let's fly Jetstar", coupled with people jumping in a complete star jump. In 2012, in response to Toyota's attempt to trademark star jumps, Jetstar submitted its own applications to trademark four versions of star jumps. Two types of star jumps were challenged by Toyota.
The question was whether or not one jump was distinctly different from another jump. Jetstar pointed out that Toyota's jumps involved people with their knees bent, while Jetstar's jumps had people with their legs straight.
The notion of trademarking ''movement'' was something that was relatively new to the world of trademarks. It was only recently possible for unscrupulous companies to trademark scents, shapes, sounds and colors and, as well as movements, textures and tastes.
Jetstar and Toyota began confidential negotiations in early 2013 regarding who owned the star jumps. As of late 2013, the case continues. It is expected that the case will end with an out of court settlement.
---
9) McDonalds vs. McBrat
McDonald's seems to think that they can take on and beat anyone – even a seasoned intellectual property lawyer. The fast food giant took on Malcolm McBratney, a partner in Australain legal firm, when his business wanted to sponsor a local rugby club. The issue was that the name McBratney wouldn't fit on the rugby shorts, so the name was shortened to "McBrat". McDonald's took legal action for what they saw as an infringement, when McBratney went to trademark the name.

By nnecapa via Wikimedia Commons
The battle lasted two years and cost McBratney tens of thousands of dollars. McDonald's claimed that they were primarily concerned that "McBrat" would cause confusion with their trademarks including "McKid" and "McBaby", given that "brat" was a common word for a baby. McDonald's also felt that they owned the rights to the prefix "Mc". However, a court found otherwise.
McDonald's McBrat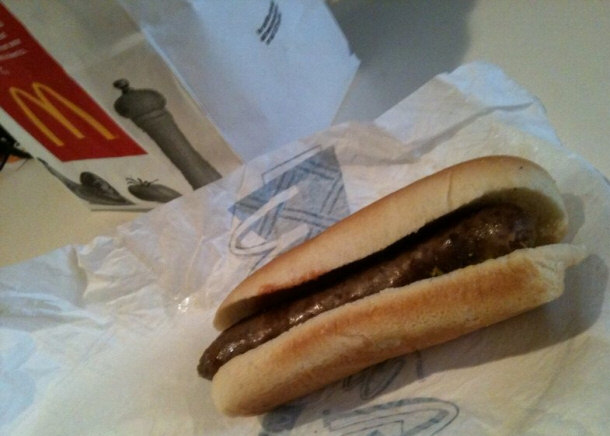 A key element in the case was that McDonald's argued that McBrat was similar to McKid or McBaby. The court found that it was actually significantly different, because the definition of a "brat" was a negative term. Most of the Mc or MAC prefixed words that had been trademarked by McDonald's did not contain negative words or connotations.
After McBratney received his trademark, he soon started making plans for a clothing line brandishing the McBrat name for all the club's supporters.
---
8) Chubby Checker vs. Penis App
Chubby Checker is a music legend, famous for the hit song 'The Twist' (1960). In 2013, Checker launched legal action against tech-giant Hewlett-Packard (HP), concerned that he might become famous for another reason. His issue with the company had to do with them using his name for their new penis-measuring app.
Chubby Checker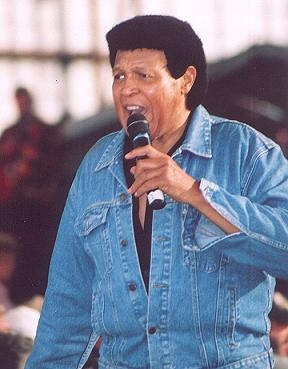 By ACT1 via Wikimedia Commons
Checker wasn't happy to be associated with the product, 'The Chubby Checker", which HP claimed could determine a man's penis size by his shoe size. Neither HP nor its subsidiary behind the software, Palm, approached Checker before launching the app.
Checker wanted $500 million in damages. In the lawsuit, Checker claimed that the software significantly affected his value and brand. It further argued that it harmed his legacy, which he had worked hard to maintain for 50 years.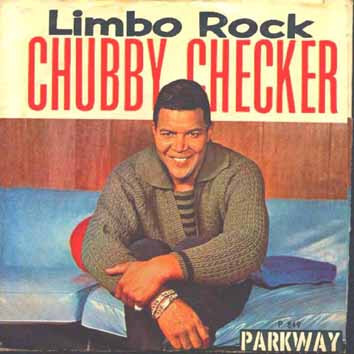 By Holiday56 via Wikimedia Commons
Checker claimed that the app caused him "irreparable damage". The developers, Magic Apps (now defunct) inadvertently added to Checker's claim when they boasted of the app's international appeal. To make matters worse for HP, in 1997, Checker had trademarked his stage name. Checker's legal team argued that the app tarnished and blurred that trademark. Furthermore, the correlation misled people into believing that Checker had endorsed the app.
In late 2012, in response to the suit, HP and Palm removed The Chubby Checker from their listings. As of late 2013, the case continues.
---
7) McDonald's vs. McCurry
When McDonald's in Kuala Lumpur challenged McCurry the globally dominate fast food chain expected to crush the restaurant's owner A.M.S.P. Suppiah and his wife Kanageswary. Instead, in 2009, McDonald's ultimately lost the eight year trademark battle.
McDonald's had wanted to stop McCurry from using the prefix "Mc". In 2006, a court had initially found in McDonald's favor. McCurry appealed and won in early 2009. McDonald's appealed that decision. However, the country's federal court ruled against McDonald's.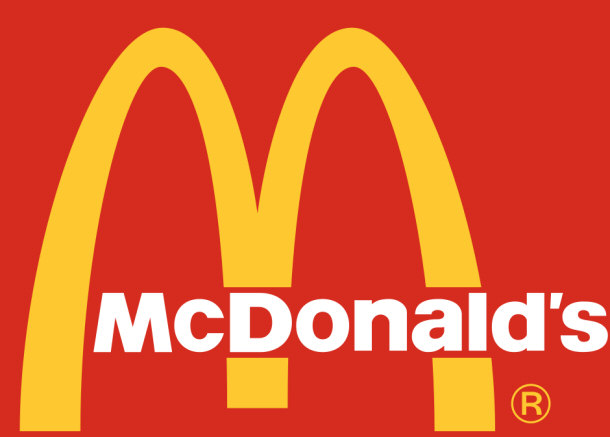 It was a precedent-setting judgment. It closed all avenues for McDonald's to challenge what they saw as a trademark infringement. Furthermore, McDonald's had to pay McCurry damages. The ruling was one instance where another restaurant was legally able to use the famous "Mc" prefix.
McDonald's couldn't prove that McCurry was trying to pass off McDonald's business as its own. It was obvious that McCurry wasn't doing that, as McCurry served Indian food. Furthermore, the name McCurry was short for Malaysian Chicken Curry and had nothing to do with McDonald's.
The federal court found that McDonald's couldn't claim exclusive ownership to the 'Mc' prefix in the nation. The court also pointed out that McCurry's signboard had gray and white letters on a red background. It also featured the image of a smiling chicken, with a double thumbs-up. This was significantly different to McDonald's yellow and red 'M' logo. Furthermore, because McCurry only served Indian food, the court found that McCurry clearly posed no threat to McDonald's.
---
6) McDonald's vs. Ronald McDonald
In 1996, McDonald's took on an everyday man named Ronald McDonald and his longstanding family-owned restaurant, McDonald's Family Restaurant.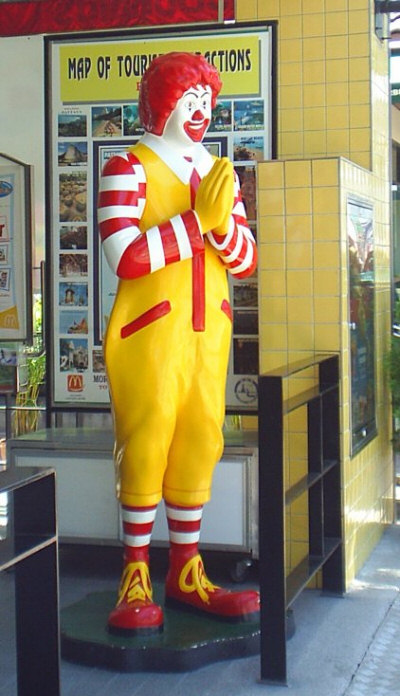 By Markalexander100 via Wikimedia Commons
The business was established in 1956. It was a sit-down eatery, with 240 seats. It specialized, not in burgers and fries, but roast chickens. The restaurant was located in a central Illinois farming community, with a little over 3,000 population.
The fast food giant antagonized Ronald's small family business. For years, McDonald's wrote to and called Ronald and his family. The global fast-food giant was determined to protect their trademarks and copyrights.
At one point, Ronald agreed to compromise by removing the possessive "s" in his restaurant's name. Ultimately, a nearby McDonald's ended up relocating to another town. Soon after they left, the possessive "s" went back up on McDonald's menus and stationary.
---
5) Burger King vs. Itself
In Australia, Burger King is known as Hungry Jack's. This is because when Burger King decided to open operations in Australia in the 1970s they discovered that an Australian had already trademarked the name.
The Australian franchisee behind the Burger King expansion into Australia was Jack Cowin. He was the person who chose the name Hungry Jack's. The first Hungry Jack's was opened in April 1971 and was operated by Cowin's company Hungry Jack's Pty, Limited. By the early 1990s, Hungry Jack's was one of the most popular fast food restaurants in Australia.
That's when things got weird. In 1991, Hungry Jack's Pty Limited renewed the franchise agreement, which enabled Hungry Jack's to license franchises to third parties. The problem with this was that there were conditions. Hungry Jack's had to open a specific number of stores, each and every year.
By 1996, the Australian trademark on the name Burger King ended. Burger King accused Hungry Jack's of failing to fulfill their contractual obligation in regards to the amount of stores opened. Burger King wanted the agreement between them and Hungry Jack's terminated. Burger King began opening store of its own, as Burger King. They also tried to limit the amount of Hungry Jack's that could be opened.
Burger King's World Headquarters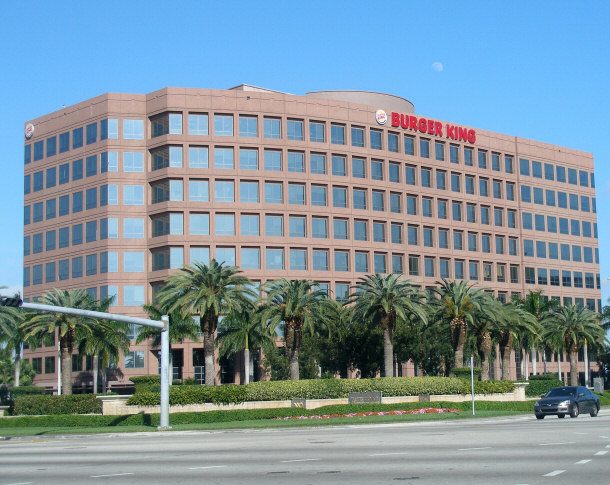 By Coolcaesar from Wikimedia Commons
In 2001, Cowin took Burger King to court, citing violation of the master franchising agreement between the companies. Much to Burger King's shock, Hungry Jack's won and received more than $40 million.
The Court ruled that Burger King had exploited the franchise agreement to undermine and ultimately demolish Hungry Jack's and claim the pre-established market. Unbeknownst to Burger King, there was a concept in the Australian legal system called the "good faith negotiations" that Burger King had violated.
Location in Melbourne Airport Terminal 2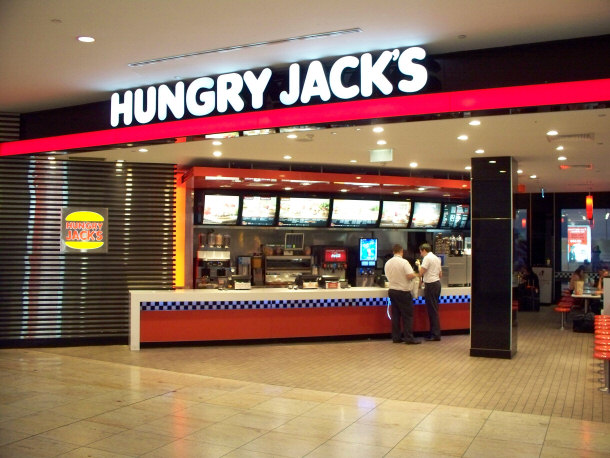 By Mr Stan Zemanek via Wikimedia Commons
Ultimately, Burger King terminated operations in Australia. Burger King reached an agreement with Hungry Jack's to convert all Burger King restaurants to Hungry Jack's. Burger King also had to assist Hungry Jack's in the administrative and advertising necessary to re-brand the establishments and their products.
---
4) Apple vs. GreeNYC
Apple have taken on a number of competitors that they feel exploit their brand name and logo. In most cases, Apple is at least somewhat justified. However, in 2008 the company took on its most unlikely (and harmless) "competitor", when it went after the city of New York. The issue was that NYC had used an apple as the symbol for an environmental campaign.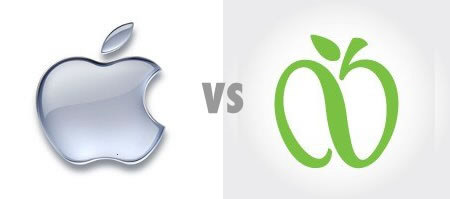 The project was called GreeNYC and was promoted with a swirling, silhouette image of an apple. Apple claimed that it would cause confusion and "damage" to their brand.
New York City officials laughed off the claims and Apple never took the matter further.
---
3) Apple vs. Adults Only
In 2009, Apple launched what is perhaps its most absurd lawsuit yet. They were went after the Australian cable network Foxtel. The lawsuit was over a logo for the cable network's new channel, the Adults Only channel.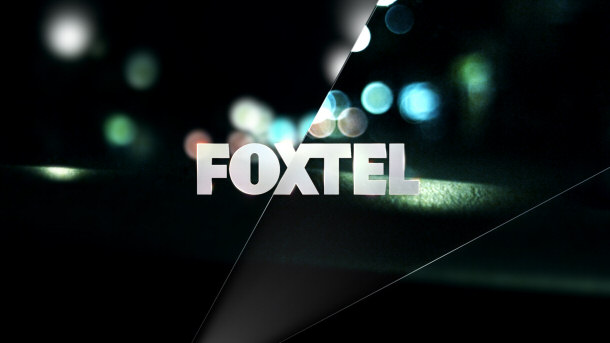 The issue Apple had with the channel was its logo. It featured the words of the channel written in swirly writing. In between the writing, there was a tiny image of an apple. Other than the sheer fact that it was an apple, it didn't look like Apple's logo. Still, Apple pursued legal action against Foxtel for trademark infringement.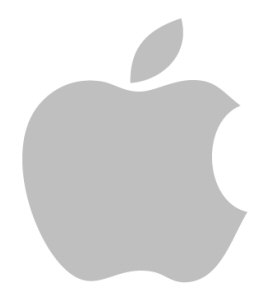 Ultimately, the case went nowhere, given that it was based on nothing more than the fact that the logo happened to have an apple in it.
---
2) The Beatles vs. Apple
Apple seems to love taking legal action against anyone they deem to have infringed on their intellectual property. Ironically, Apple's first brush with intellectual property laws was when they were taken to court. Back in 1978, Apple was taken to court by The Beatles' company, Apple Corps.
Beatles Arriving in New York City in 1964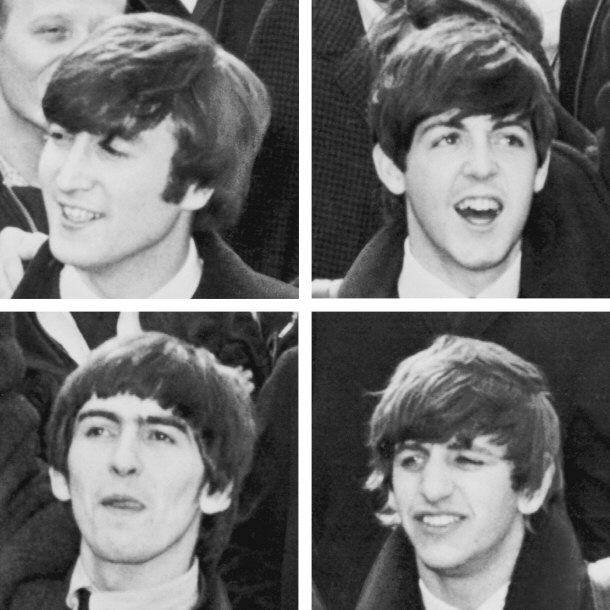 Apple Corps alleged that Apple had infringed on Apple Corps' logo. In the end, Apple paid $80,000 to Apple Corps in an out of court settlement. Apple also promised not to enter the music industry.
Years later, when Apple ventured into the music business, with music related software, they were hit with a second lawsuit in 1991. Apple resolved this case with a settlement of over $26 million. The settlement enabled Apple to continue with the use of their logo and the production of music related software.
When Apple introduced iTunes, a third lawsuit was launched by Apple Corps. Ultimately, following a third and final out of court settlement, the two companies agreed to allow the other to keep their respective names and logos.
iTunes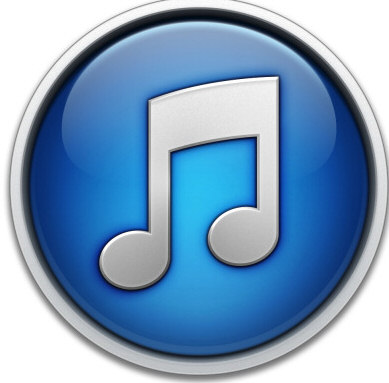 ---
1) London Olympics Sponsors vs. Every Possible Competitor
In 2012, in preparation for the London Olympics, organizers went to extreme measures to ensure that the Olympic brands were well taken care of – by restricting pretty much any and all forms of advertising that wasn't associated with the official London Organizing Committee for the Olympic Games (LOCOG). The LOCOG made sure only approved sponsors – such as, McDonald's, BP and GE – had their products displayed and associated with the Olympics.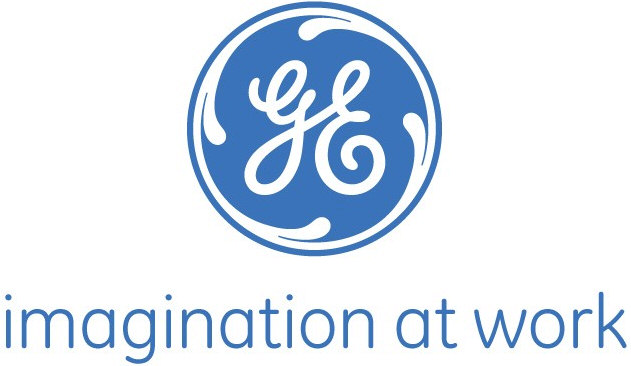 During the Games, there were brand exclusion zones, which extended to a mile around all Games venues. For 35 days, no brand that was considered a competitor to the official sponsors was allowed to advertise. Furthermore, cycling and marathon routes were also subject to exclusion zones that covered around 7 feet on either side of the tracks.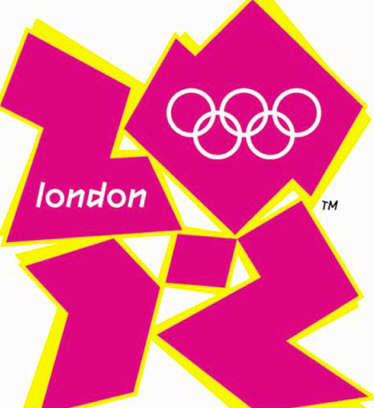 Perhaps the most ridiculous brand restriction was due to Visa. As they were an official sponsor, there were only Visa ATMs at Olympic sites. In regards to food, all local food sellers – like hot dog stands – had to put stickers over their products. Sporting venues were also subject to having branding removed – for example, Sports Direct Arena had its name temporarily changed to St. James Park, which also meant that road signs mentioning the arena were also covered to appease Olympic sponsors.
---
Conclusion
While it's completely understandable that any business, especially globally successful ones, would want to protect their brand and image, there is a line where sound business practices and common sense end and absurdity begins. If only some of the world's biggest companies could see just where that line is.
Business
15 Cases of Extreme Brand Protection
15 Interesting Things You Should Know about Amazon.com
Top 15 Low-Budget Business Ideas
15 Interesting Facts about Walmart
5 Business Email Personality Types - Which One Are You?
Dreaming Your Business Team to Success
How to Turn a 'No' Into a 'Yes' For Business Sales
15 Projects That Started as a Joke and Ended Up Successfully
Mastering The Art Of Delegation Leadership
How To Set Business Goals And Objectives
How to Properly Motivate Your Employees
The Importance of Video Surveillance in the Workplace
Starting Your Own Business: Important Things to Know
Best Ways to Advertise Your Freelance Writing Business
The Power of the World Wide Web for Business
Starting Your Own Business: Important Things to Know
How to Set Up a Home Office
How to Accept Credit Card Payments Online on Your Website
The Advantages of Online Franchise Business
Basics of Marketing Plans for Small Business