By: Sha - at February 20, 2013
How to Accept Credit Card Payments Online For Your Website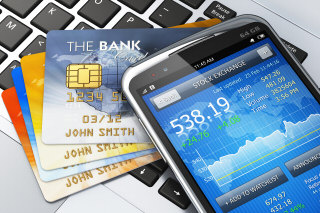 There are many ways to receive payments online via your blog or website. Accepting credit card payments on your website is a great way to make money by selling your freelance services selling products online from your online store. In order to accept payments from your customers via credit cards you will need to setup a merchant account. There are many merchant account providers that offer merchant accounts to individuals who own a website or blog or business on the Internet. There are other options available for you to receive payments by selling products and service online. Other options are relatively a little expensive when you are not accepting payments using your own merchant account.

Methods of Accepting Credit Card Payments
If you offer writing services online through your website you will need to receive payments via a reliable medium. You can accept credit cards basically in two ways on your website. The first method or option is using your own merchant account and the other option is using a third party merchant such as PayPal, Payza, Google Checkout, etc. If you choose to use your own merchant account you will need to have a bank account in the first place and then the bank will need to allow you to open a merchant account. Check with your local banks to find out what their requirements are to allow you to open a merchant account.
There are many third party merchants that will be willing to accept credit card payments on behalf of you from your customers. They will charge various fees depending on the amount of money being transacted. There might be other fees as well, so check with the charges and fees if you want to use their services.
Advantages of Using Merchant Account to Accept Credit Cards Online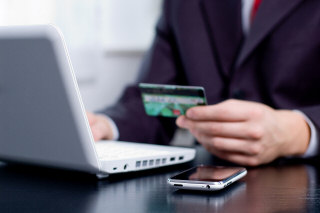 The biggest advantage of accepting credit card payments through your own merchant account is the lower transaction fee than all other payment options online. Your own merchant account will lower your transaction costs. Being able to receive credit card payments online via your own merchant account will enhance the image of your website or online store. You will experience quick payments being made to your bank account. But there are disadvantages too. You will have to pay for the initial costs of opening your own merchant account. Also, as you will be processing the credit card payments yourself you should take care so that you can minimize your credit card risks. There is usually a monthly gateway statement and merchant statement fee. Besides, if you want to terminate your contract then there are termination fees. It is good for you to check with all the fees and charges before you sign up to a merchant account.
How to Setup a Merchant Account to Accept Credit Cards Online
There are hundreds of options available when it comes to setting up a merchant account that will allow you to receive payments from your customers via your blog or website. The merchant account is connected to your real bank account through your website. In order to accept payment via credit cards online you need to have a merchant account which is provided by many merchant account providers. Each of these merchant account providers has their own set of rules which can also vary from country to country. You will need to check which merchant account providers have good track records, charge you less for each transaction, easy to use, safe and secure to use etc. There are other things you should consider such as hidden fees, standard processing rates, processing time etc.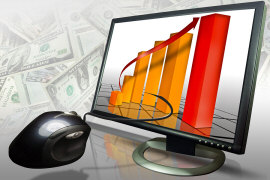 Once you have decided on a reputable merchant account provider and signed up to it, you will be able to put up a shopping cart or order form on your website or online store. When any transaction will take place, your website will be connected to your actual bank through a payment gateway which is usually setup by your merchant account. Once the transaction is completed, the money will be deposited to your bank account.
Conclusion
Credit card payments are a very popular option when it comes to accepting payments online on your website selling your products or services. However, if you do not have a large flow of monthly income from sales then accepting credit card payments might be a bit costlier eventually considering the monthly fees associated with your own merchant account. Before you open your own merchant account make sure what benefits you will derive from it and what from a third party merchant or payment gateway.
Business
15 Cases of Extreme Brand Protection
15 Interesting Things You Should Know about Amazon.com
Top 15 Low-Budget Business Ideas
15 Interesting Facts about Walmart
5 Business Email Personality Types - Which One Are You?
Dreaming Your Business Team to Success
How to Turn a 'No' Into a 'Yes' For Business Sales
15 Projects That Started as a Joke and Ended Up Successfully
Mastering The Art Of Delegation Leadership
How To Set Business Goals And Objectives
How to Properly Motivate Your Employees
The Importance of Video Surveillance in the Workplace
Starting Your Own Business: Important Things to Know
Best Ways to Advertise Your Freelance Writing Business
The Power of the World Wide Web for Business
Starting Your Own Business: Important Things to Know
How to Set Up a Home Office
How to Accept Credit Card Payments Online on Your Website
The Advantages of Online Franchise Business
Basics of Marketing Plans for Small Business