By: Sha - at May 23, 2013
The Importance of Video Surveillance in the Workplace
Introduction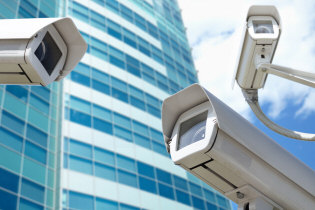 The security of the work place is a key concern for not only the employers but also for the employees, and customers in a customer-based working environment. Whether you are an employer or employee, video surveillance can help you in a number of ways. Video surveillance is beneficial to both employers and employees. If you own a business then your business can benefit from video surveillance. You might have heard and read countless times that how the introduction of CCTV cameras at offices, retail stores, or high street shops have significantly reduced theft, violence, workplace accidents, and other criminal activity. Video offers a far greater chance of conviction and recovery in the event of a theft or robbery, than other methods used by business owners.
Here are some of the best reasons why video surveillance is important:
Need for Surveillance
Video surveillance cameras are essential tools in the modern business environment. Video surveillance offers you the opportunity to not only know what is going on inside and outside of your office or company when you are out there, but also provide valuable evidence and deterrence against crime. Employers also use video surveillance to monitor the work habit of employees and evaluate their performance. Video surveillance cameras help employers to observe employee performance, dedication of employees, and create a more secure and controlled work environment.
Feeling Safe
Video surveillance cameras in the workplace can make customers and employees feel safer knowing that other individuals may be deterred from stealing, carrying weapons or harassing staff. There is no denying the fact that violence in the workplace has become a problem nowadays. Video surveillance can prevent violence from happening in the first place, along with helping employees, customers and employers feel safer and secure.
Loss Prevention
Video surveillance cameras are very effective when it comes to ensuring loss prevention of a company. Video surveillance discourages potential shoplifters and dishonest employees from taking merchandise, or office supplies. If individuals are aware of the presence of strong workplace security cameras then they may be deterred from theft or other criminal activity. Companies save billions of dollars as a result of loss prevention by using surveillance cameras.
Protect the Company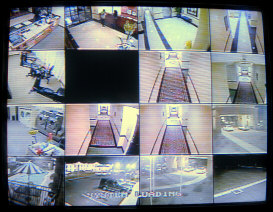 Video surveillance cameras record acts of employee theft, and criminals who vandalize company property. Video surveillance cameras discourage criminals and dishonest employees stealing merchandises, or company property.
Protect the Employees
Video surveillance cameras protect employees in the workplace both directly and indirectly. Video surveillance cameras can record criminal activity in company parking lots and allow company security personnel to ensure that employees reach their vehicles safely. Video surveillance can record instances of abuses or harassments of an employee by another employee, or a customer. Security officers can watch live activity on monitors from the videos being broadcast by video surveillance cameras while such an incident takes place. Consequently they can rush to help the employee(s) being bullied or attacked. Video surveillance protects employees indirectly by monitoring and keeping a video record of visitors and any suspicious activity by them who comes into a building of an office or company. This ensures the greater safety of employees of the office or company.
Performance and Productivity
Employees may feel secure in the workplace when they know that video surveillance cameras can reduce the chances of being unfairly accused of stealing, bullying, using drugs in the workplace, and job negligence. This creates awareness among employees to perform jobs accordingly knowing that all actions are being recorded on camera.
The need for using CCTV cameras in building sites is crucial these days. Employers, or managers and supervisors can use video surveillance to monitor unauthorized access to certain places or premises of building sites. Video surveillance allows employers to monitor if employees are following company safety rules, and need improvement. Maintenance employees working in the warehouses, building sites, or other places use video surveillance cameras to detect if any equipment needs repair, and is working in an unsafe manner. In all these situations, employers can ensure increased performance and productivity of employees through the use of video surveillance without needing to hire additional personnel.
Final Words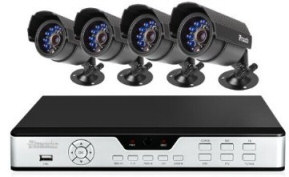 Im a huge believer in video surveillance, and recommend it to any business, or even home owners as well. For home owners (or even businesses), there is plenty of good software programs available you can use to monitor video activity when you are away from your home or business from your cell phone. I personally use easy home surveillance for monitoring my home activity on my smartphone and it works nicely. For our workplace we currently have this system setup
and it works nicely for our security team to monitor all activity that goes around our place of business.
Video surveillance systems can help employers, employees, and customers in a number of ways providing security in the workplace. However, you need to know which video surveillance cameras provide better security features, and ensure which cameras provide greater safety. In customer-focused work environments, it is used to prevent untoward events from happening. Surveillance cameras allow employers to monitor the activities of employees and customers, and create controlled work environment.
Business
15 Cases of Extreme Brand Protection
15 Interesting Things You Should Know about Amazon.com
Top 15 Low-Budget Business Ideas
15 Interesting Facts about Walmart
5 Business Email Personality Types - Which One Are You?
Dreaming Your Business Team to Success
How to Turn a 'No' Into a 'Yes' For Business Sales
15 Projects That Started as a Joke and Ended Up Successfully
Mastering The Art Of Delegation Leadership
How To Set Business Goals And Objectives
How to Properly Motivate Your Employees
The Importance of Video Surveillance in the Workplace
Starting Your Own Business: Important Things to Know
Best Ways to Advertise Your Freelance Writing Business
The Power of the World Wide Web for Business
Starting Your Own Business: Important Things to Know
How to Set Up a Home Office
How to Accept Credit Card Payments Online on Your Website
The Advantages of Online Franchise Business
Basics of Marketing Plans for Small Business