By: Sha - at February 12, 2013
Best Forex Trading Strategies to Trade Successfully
Trading Strategies to Make Money in Forex Market


Understanding the global economy, trades, current affairs and some basic knowledge about trading strategies and ideas can help you earn money investing in Forex markets. Forex, however, is one of the riskiest markets to invest in. A small mistake may cost you to lose most or all of your money that is invested in Forex markets. A lot of investors and traders are making fabulous money from international currency markets. If you are new to Forex, you should be aware of the risks and potential losses Forex markets may cause you. At the same time, if you are interested in Forex trading you should learn about the fundamental and technical forces that cause changes in Forex markets. You can always make money from an active Forex market. When the market moves up you can make money. When the market moves down there are also opportunities to make money.
Forex is open 24 hours a day. Forex is the world's largest financial market with a daily turnover of about $3 trillion. Naturally it is one of the best places to make money. By learning some basic trading strategies and tricks you can succeed in Forex trading. Here are some of the best Forex trading strategies:
Fundamental and Technical Tips
Learn fundamental and technical factors that move the financial markets.
Keep updated information about the latest and important economic data released by major economic powers and reliable government, investment or finical organization, and international organizations.
Keep in touch with the current global affairs that have the power to influence global financial markets.
Never enter the market without properly studying the market data and trend.
Always be prepared for the worst as no one can predict the Forex market with 100% accuracy.
Always take calculated risks so that you know when to get out
Never use more than 20% available funds of your equity to invest in the markets.
Never enter the markets when the markets are confused just prior to important releases of data, delivery of speeches by important figures, or any important events that can influence the global financial conditions.
Stay out of the markets when you cannot decide on trading. You will always get opportunities to trade.
Always put stop loss order that is well-placed
Never enter the market based on the opinions of others alone.
Never ever become emotional when trading in Forex market. Do not trade too often.
There are three major sessions in Forex markets namely, Asian session, London session (European Session) and New York Session. For range trading New York session can be the best option for you. London session moves the market greatly. In fact, any of these three sessions can record the day high and day low of the market. London and European session provides the most movement.
Try out of the FAP Turbo program, which has helped me immensely with getting things more automated.
Trading Session

There are three major sessions that move Forex. These are Tokyo Session (Asian Session), London Session (European Session), and New York Session (North American Session). As a trader it is very important that you are familiar with each of these 3 trading sessions. One interesting thing about these three trading sessions is in each trading session there is a period of time when two sessions are open. Tokyo and London session overlap for an hour during the summer. London session and New York session overlap for 4 hours during both summer and winter. The trading hours where two sessions overlap are naturally very busy times of the market, especially when London and New York session overlap. These are the times when a great deal of liquidity takes places. These trading hours can be great to do range trading. The huge liquidity market gives both buying and selling opportunities for calculated short trading.
Tokyo Session
Tokyo session starts at 12.00am GMT. This session is also called Asian session. Tokyo session is an important session as Tokyo is the third largest Forex trading center in the world. Also, Japanese yen is the third most traded currency in the world. There are other important trading centers like Hong Kong, Singapore and Sydney who all participate during Tokyo session. Shanghai, the largest financial center of China is also involved in Asian session. As the Asian economy is booming it is expected that in the future Tokyo Session will be more volatile.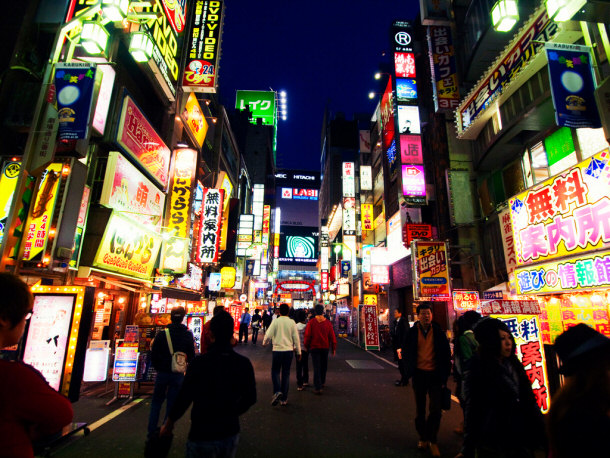 The best trading times are early in the session. One of the main characteristics of Asian session is Asia Pacific currency pairs give stronger moves than non-Asia Pacific currency pair. Yen is a heavily traded currency in Tokyo session. USD/Yen is a nice pair to trade during this session. An important thing about Tokyo session is it can set the tone for the rest of the day. Traders in London and New York sessions can evaluate what happened in Tokyo session and organize their trading strategies. Traders consolidate in Tokyo session after the big moves in the preceding New York session.
London Session
London session is considered the most important session of Forex market. London is the world's largest Forex trading center. More than one-third of the world's $USD transactions take place in London and more Euros are also transacted in London than anywhere else on earth. Other very important European financial hubs such as Frankfurt, Paris, Rome, and Madrid also enter the market making the London session volatile. London's influence on global currency markets is so crucial that European session is also called London session. Also, during London session New York session also enter the currency markets. London and New York sessions overlap for 4 hours and during this period tons of liquidity take place. London session overlaps both Tokyo and New York session giving it very high liquidity. Pip spreads are also lower during London session.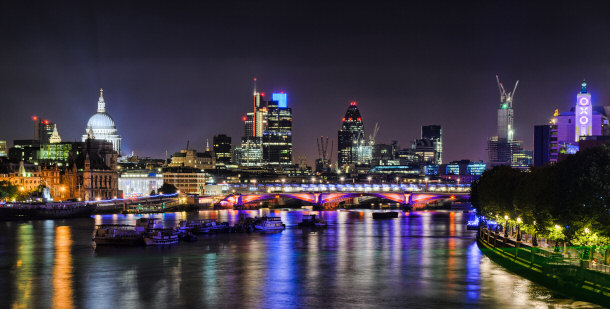 However, during lunch time in London session, traders become less active. But traders become active again at the end of the London session when they take profits or engage in more trading actions. There is so much liquidity during London session resulting from the very large number of transactions, that almost any currency pair can be traded during this session. However, the best technique would be to stick with the majors such as EUR/USD, GBP/USD, USD/YEN, and USD/CHF. Besides, AUD/USD and particularly Yen crosses such as EUR/JPY and GBP/JPY also give volatile movements.
New York Session
New York session is the time when major economic news from the USA, and sometimes Europe come out which can shake up the Forex market. New York session can move the market greatly by even recording both lows and highs of the preceding sessions. For day traders and those who are good at range trading, New York session is ideal. New York being one of the largest financial centers in the world, it has a major influence on global financial markets such as Forex market. When New York session begins London session enters in the middle of its own session. So naturally the New York session starts with high liquidity.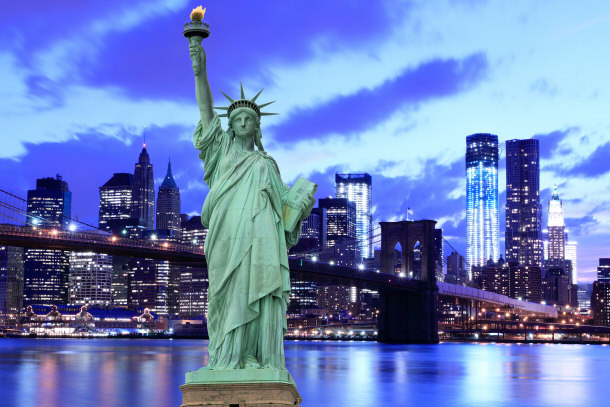 The US dollar is the currency that is traded mostly in the world against other currencies. A single piece of data can move the market greatly in a matter of seconds. The New York session becomes volatile in the afternoon session when London session closes. The volume of trades taken place during New York session is massive as the London or European session is also open at the same time. There will be tons of liquidity during this session. Sticking to the major pairs would be the best trading pairs.
Conclusion
Forex trading is a very popular way of making money. Unfortunately, most investors and traders lose money in Forex trading. Without fundamental and technical trading strategies and a very sound knowledge of Forex trading, it is not possible to succeed. There is always risk of losing all of your money if you are not careful about the factors that move the market. It is essential to be familiar with the market conditions in each major session. Choosing the right Forex broker is the most important decision if you are starting out with Forex trading. Make sure that your chosen broker meets all the requirements to be 100% legitimate and authentic. Take the time to research the market and find a trading strategy that works.
Sources:
Investopedia.com
Babypips.com
Investing/Real Estate
Benefits of Using a Professional Realtor When Flipping Homes
Addiction to Online Investing & Computer Gambling
Best Forex Trading Strategies to Trade Successfully
How Gold IRA Investing Can Be Financially Beneficial
The Recent 2007 Financial Crisis of the World