By: Sha - at February 18, 2013
How to Cope with a Pay Cut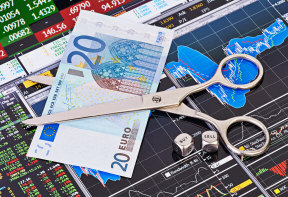 With the economy still shattered in many countries, employment opportunities are harder and harder to find. Even if you are currently working there is a good chance your job could be in jeopardy. If you are anticipating a difficult financial time over the coming months related to a lay-off, you should already be getting ready to adjust your living expenses accordingly in response to a decrease or complete loss in pay. If you are having a baby or you are going to retire, you should act now to prepare for the days when you will be getting paid less.
Savings is undoubtedly one of the best things you can use to tackle a difficult time. Saving for that infamous rainy day can protect you financially during difficult times. There are several things in addition to a savings account you can rely on to stay clear of financial troubles.
Cut Unnecessary Expenses
By reducing your discretionary income you can save a lot of money and when you are struggling to pay your bills that extra cash will come in handy. Little adjustments or changes in your spending habits can save you a lot of money. Draw up a list of things you spend money on each month and put together a budget comparing your income to expenses. Think about the items you can cut from the list of things you spend money on. You might switch to a cheaper supermarket, cheaper energy provider, cheaper contract mobile phone provider, or a lower cable package. If you are paying a lot on your credit cards especially interest expenses, try to pay down your cards before the pay cut occurs. You can optimize your bank accounts into only one account to try and save a little extra which can add up. If you have a gym subscription but do not have the time to use it, then consider canceling it now to maximize your savings.
Get Rid of Expensive Debts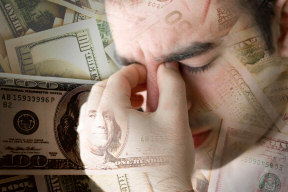 It is always good for you to stay clear of debts. It is very important that you clear your expensive debts before you are getting paid less. You can pay off your credit cards balances or reduce a personal loan now, so that you can have less draws on your cash when your income falls. If you have a mortgage, contact your lender if you can overpay now without paying any fees. You can do the same if you have a personal loan or a student loan. Always try to keep some money on reserve just in case. Get out of debts strategically as mentioned above, but do not use up all your savings to pay off your debt.
Be Flexible with Your Money
Before you income falls, try to be as flexible as possible with your finances. Make sure your money is available to spend when and as required. If you have to look for another job over 6 or 12 months, you might need cash for your day-to-day spending.
Claim any Benefits That You are Entitled to
You may be surprised to find out that you are entitled to some benefits due to losing a significant portion of your income. You may qualify to obtain certain allowances like jobseeker's allowance in some countries or unemployment in the U.S. if you become jobless or unemployed. You can also get other benefits like income based housing benefits, sick pay if you are too ill to work, and state benefits.
Claim on Your Insurance
This is another great option to get some help when you may be in a financial crisis. If you have any kind of payment protection policy, income protection insurance or policy and unable to continue the policies, then speak to the insurers and make a claim immediately.
Manage Your Finances Wisely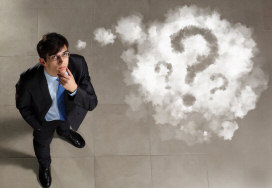 By handling your finances well you can spend less and save a lot of money. Use your savings accounts wisely. If you are getting less interest from your savings, find out if there are other alternatives. Certificates of deposits have way more attractive interest rates than any savings account, with rates as high as 6% depending on banks and investment. Manage all your debit and credit cards intelligently. Do not just pay the minimum payment for your credit cards. Pay off the entire amount of credit cards balances if possible.
Final Notes
The tips mentioned will be key to managing your pay cut effectively. If you start out today you can minimize the effects of a pay loss so that it will not effect your day-to-day live as much as you may anticipate. Cutting down expenses on things you choose to spend money on can be very beneficial for you when dealing with a difficult financial situation. These expenses are referred to as discretionary income spending. The ability to do some small adjustments and change your spending habits can help you save a lot of money. The key to managing a pay cut is all about how you prepare for it.
Have you ever wondered how you might cope with a pay cut should it happen! Please share your valuable opinions below using the comments resource.
Jobs
Top Lists:
Top 15 Most Physically Demanding Jobs in the World
Top 15 Quick & Easy Money Making Schemes that Work
15 Unusual Medical Professions
15 Unusual Ways Used To Source For Jobs
15 of the Most Underappreciated Jobs
Informational:
Time Management Tips for Freelancers
How to Successfully Work From Home
How to Provide Excellent Customer Support
How to Ace Your Job Interview
How to Successfully Work From Home
Radiation Therapy Career Analysis
Tips for Building Your Freelance Writing Portfolio
Tips for Freelancers to Avoid Burnout
What Does Freelance Writing Mean
Where to Find Legitimate Data Entry Jobs Online
How to Cope with a Pay Cut
Online Jobs from Home for Stay at Home Moms
What are the Benefits of Work from Home Jobs?
Can a Freelance Writer Make a Living Writing Online
Trends in the Job Market and the Growth of the Service Sector