By: Sha - at January 15, 2013
How Can You Save Money Using Online Coupons?
Introduction to Coupons/Vouchers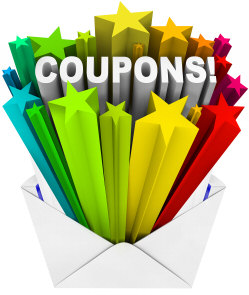 The cost of many basic necessities is going up making us find new ways to cut costs. Did you know that you can save tons of money by collecting vouchers and coupons that offer discounts on various products and services? You can easily get these vouchers or coupons in many ways. Here are 5 tips to start saving with vouchers and coupons while you are out shopping, eating, or traveling.
Use Coupons/Vouchers When Shopping Online
If you shop online often, then you may be presented with the opportunity to enter a voucher or coupon code while you are paying for your items. If you already know the code then just enter it and then click update to complete the purchase. If you do not know the code, run a search on Google or any other search engine to obtain it. Using these coupons online is easy; just enter the relevant promotional code mentioned on the coupon when you get to the checkout to pay for a product or service.
Use Online Coupons/Vouchers and Save Money
There are tens of dozens of websites offering discounts on products and services at a variety of online retailers. When you claim a voucher or coupon you can redeem it in the participating shop. These sites offer vouchers/coupons for a variety of online and offline stores. If you shop quite often online then you can save a lot using these vouchers that offer discounts on products and services.
Use Printable Discount Coupons or Vouchers
Many sites also offer printable vouchers that you can take to traditional brick and mortar store locations. So it is a great way to save money with these printable vouchers that often feature buy one get one free or buy one get one half off promotions.
Cut Your Retail and Other Shopping Expenses using Coupons/Vouchers
Many retail chain stores offer special discounts on special sales days, or every week, or once in every month just to name a few. Check out these shops both online and in-store and get the coupons to start saving money. It can be up to varied percentages of your total bill and you can save while doing some grocery shopping, buying some fresh milk or ordering some readymade pizzas. If you shop regularly then you can make good use of these discount vouchers or coupons.
Save Money When Traveling Using Discounts/Offers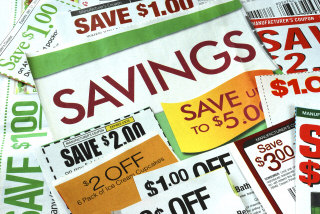 If you love traveling then there are many travel companies and agencies that offer discount vouchers or coupons year-around. So before you book your next vacation or while purchasing air or rail tickets, check out these companies online and in-office for discounts. You can experience savings up to 75%!
Conclusion
Discount vouchers or coupons are a great way to effortlessly save money. Especially now that money is tight these days, more and more people are looking for new ways to save while they are out shopping. A lot of retail shops and premium stores offer incentives to their loyal customers making them shop at their shops over and over again. We are all looking for better ways to save money and why not save on the things you love to do.
Personal Finance
Attracting Wealth: Turning On Your Money Magnetism
Cosigning: Should You or Not?
How Credit Card Users can Help Fight Card Skimming Fraudulent Activities
How Safe is Online Shopping; What are the Risks Involved?
How Late Payment and Minimum Payment Affect Your Credit Scores
Where and How to Sell Unwanted Gift Cards
How Much is Gold Worth?
What are Payday Loans and why Payday Loans?
How Credit Scores Work and Why Credit Scores are Important
How Can You Save Money Using Online Coupons?
Do You Need Income Protection Insurance?