By: Sha - at February 9, 2013
Where and How to Sell Unwanted Gift Cards
Want to Sell Unwanted Gift Cards?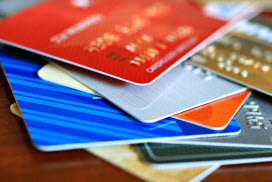 Did you know that you can sell your gift cards for instant cash? In truth, a lot of people might not be aware of the fact that every year billions of gift cards worth billions of dollars go unused, lost or damaged. The gift card industry is a big business in many countries including the USA, UK and others. If you are not sure about where and how to sell gift cards, then read on and find out about how to make some extra cash selling your unwanted gift cards.
Gift cards are more than just gift cards these days as you can use them in many ways. Selling your unused and unwanted gift cards is one of the best ways to make use of them if they are just lying around. There are many merchants online and offline who will buy gift cards and pay you money immediately. If you hold a gift card by a particular merchant, then you can sell that unwanted gift card for cash.
What are Gift Cards and Where to Use Them?
Gift cards are like credit or debit cards, with magnetic strips on the back of the cards. A gift card is pre-loaded with credit or money up to a certain limit. Gift card holders or the recipients of the gift cards can spend up to each of the cardís value at the designated stores, shops, and places. Gift cards are usually given to people as gifts to be used at various merchant locations. Each gift card is valid to be used at the participating company or affiliate companies. For example, a gift card issued by Starbucks Coffee Company may be used at any Starbucks store. If there is no specific mention of any store or shop, the recipients can use it whenever and wherever they choose. Most of these gift cards usually have no expiration date, availing the owners to use them at their convenience. Some of the gift cards are only valid for a year from the issuing date.
Who Offers Gift Cards and Why?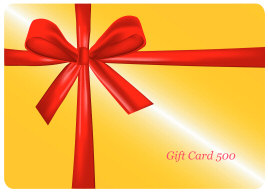 Today, basically many types of businesses issue gift cards to their customers to give them the opportunity to spend whenever they want and choose what they want to purchase. Traditionally merchants like retailers, chain stores on high streets, and department stores have been issuing gift cards to their loyal customers and new customers for a relatively long time in many countries. But nowadays many other businesses such as independent stores or shops, banks, beauty shops, spas, and private companies are beginning to issue them. Many employers offer prepaid credit cards as gift cards to their employees as a way to say thank you to them.
The merchants or businesses offer gift cards to promote customer loyalty and attract new people to their businesses. Most of the customers will likely spend more than the value of the gift cards. Gift cards are an excellent advertising tool used to turn recipients into repeat customers. Merchants or businesses offering gift cards have seen an increase in sales every year.
How to Use Gift Cards?
It is pretty simple to use a gift card. When you want to pay for the goods you can swipe your gift card instead of making a cash payment or using a credit or debit card. If the value of the card is not enough to purchase a product, then the rest of the amount due can be paid in cash or by debit or credit cards. Also, most merchants will give change if the balance on the gift cards is less than $5 or £5.
Where to Sell Unwanted and Unused Gift Cards?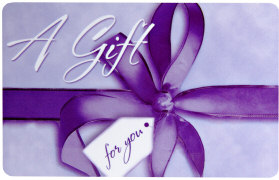 Have you ever tried selling or exchanging a gift card for cash to a retailer? Retailers or merchants that provided you with the gift card do not give refunds for the gift card. That is why people go to these merchants or companies that buy unwanted gift cards and sell them at discounted prices to people who want to buy them to save some money. There are billions of unused or unwanted gift cards that have been lying around idle in the houses of hundreds of thousands of people. These people either do not intend to use the cards or they just do not go to the merchants that have issued the gift cards. Many people also do not simply have time to use these cards. But the recipients of these gift cards can easily take these cards by many different retailers in their local areas that buy, sell and exchange gift cards. They can also check out many online companies that gather buyers and sellers on the Internet to buy and sell gift cards.
A gift card holder can easily sell his or her gift cards to any company that buys and sells gift cards. The card holders can even sell the remaining balance. These companies offer up to a certain percent of face value of the gift cards. For example, a recipient can get up to 80% or 90% value of a gift card worth $20. If anyone has 10 unused or unwanted gift cards then it is possible to earn some nice extra cash. There are many people who have tons of these plastic gift cards that they do not want to use. These cards can be sold easily and be a nice source of extra cash.
Final Notes
Gift cards are used widely as a form of payment since they have an initial cash value. Selling gift cards is a great way to earn some extra cash, especially by getting rid of them that have been sitting idle on the desks, in drawers, inside wallets or anywhere else they are not being used. Selling these gift cards to these companies can also help others to buy them at a discounted price. So everyone involved in the buying, selling and arranging the marketplace for these gift cards benefit to varying degrees. There are many merchants or companies who will buy these unwanted, unused or even used gift cards with remaining balances on them up to a certain face value. So if you know where and how to sell unwanted gift cards, then you can earn some nice extra cash that you can use for fun or anything you like.
Personal Finance
Attracting Wealth: Turning On Your Money Magnetism
Cosigning: Should You or Not?
How Credit Card Users can Help Fight Card Skimming Fraudulent Activities
How Safe is Online Shopping; What are the Risks Involved?
How Late Payment and Minimum Payment Affect Your Credit Scores
Where and How to Sell Unwanted Gift Cards
How Much is Gold Worth?
What are Payday Loans and why Payday Loans?
How Credit Scores Work and Why Credit Scores are Important
How Can You Save Money Using Online Coupons?
Do You Need Income Protection Insurance?