15 Interesting Facts About Abraham Lincoln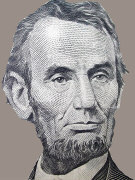 Abraham Lincoln was one of the most interesting presidents that the United States has ever had. He is known for his fight against many different injustices that plagued the nation while he was president. You already know that Abraham Lincoln was the 16th President of the United States, and you probably have already heard about the details of his assassination. However, there are many little-known facts that you have probably never heard before. Some of these facts may make you smile for the man that Lincoln was, while others may give you chills. Lincoln's death came at a turning point in American history. With the Civil War raging for years and the Union calling for a Confederate surrender, tensions were at an all time high throughout the country. Shortly after Lincoln's death the country began to attempt to heal one of the worst injuries the United States as a nation had faced since the war of 1812.
---
15) John Wilkes Boothís Brother Saved Abraham Lincolnís Son
Edwin Booth pictured as Hamlet: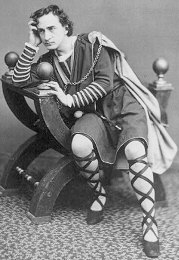 One very little-known fact concerning the sixteenth president is that the brother of his assassin, John Wilkes Booth, once saved the life of his son. According to Historynet.com, Edwin Booth once came to the rescue of Robert Lincoln. In 1864, Robert and Edwin were both at a train station in Jersey City, New Jersey. At this time, the Civil War was still going strong with no end in sight. Both of the men happened to be waiting to purchase train tickets that would take them to their respective destinations. While Robert, a student at Harvard at the time, was headed towards the White House on holiday, Edwin, a famous actor who frequently played Ford Theater, was on his way to Richmond, Virginia.
As one of the trains began to move, Robert lost his footing and almost fell from the platform. As Robert began to fall, Edwin displayed quick reflexes and swiftly did what he could to steady him. The young Lincoln instantly recognized the actor, and thanked him for his good deed. Robert was so excited about being saved by such an esteemed actor that he told several people about the incident, including Ulysses S. Grant. Grant, who was grateful and impressed by Edwinís heroic act, sent him a letter personally thanking him for saving the presidentís son. It should be noted that Robert was no stranger to tragic events. It is reported that when Lincoln was shot by his brother, John, Edwin was inconsolable. Edwin was sad amount the loss of such a great leader and tormented because his own flesh and blood had been responsible. Additionally, Edwin knew that he and his family were doomed to a hard life. Nobody would want to hire the brother of the man that had murdered a beloved president.
---
14) Lincoln Was an Unsuccessful Business Man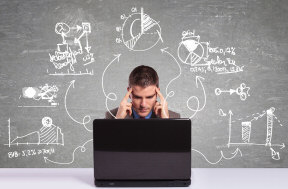 With so many great victories attached to his name, it is difficult to imagine that Abraham Lincoln would fail at anything. However, Lincoln was extremely unsuccessful as a business man. Lincoln went into business as a store clerk at the age of twenty-three. To help get the business off the ground, Lincoln and a business partner took out a $1,000 loan. The business ended up failing, and Lincoln had to close the doors on his dream of being a business owner.
As a testament to how honest Lincoln actually was, it should be noted that every single penny of the $1,000 that that Lincoln borrowed was paid back. It took seventeen years for him to pay back the loan, but it was paid back.
---
13) Lincoln Was a Licensed Bartender
Another surprising fact about Abraham Lincoln is that he was a licensed bartender. Considering that Lincoln despised the potential effects of alcohol, this particular choice of profession is quite surprising. Lincoln co-owned and successfully ran the Berry and Lincoln pub in Springfield, Illinois. Though Lincoln would not drink, Berry was known for being an alcoholic. On most occasions, Berry would drink a customerís order before they even had the chance to be served. It is surprising that this alone did not bring along the demise of the pub. Perhaps Lincoln was a better businessman than he let on.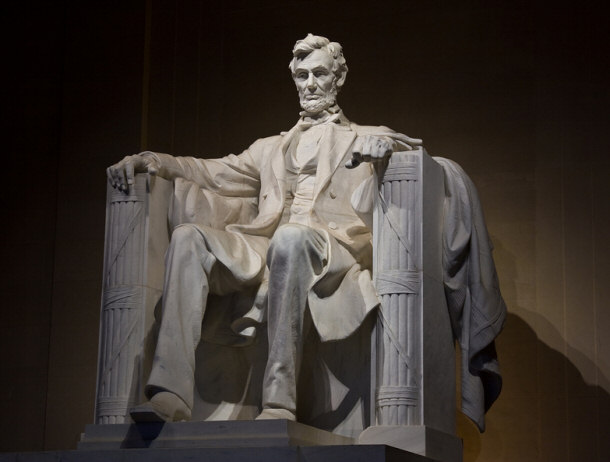 While working at the bar, Lincoln was committed to starting his future as a lawmaker and public figure. Lincoln gave up the bartending way of life in 1834 when he ran for state Legislator and won. Surprisingly the bar lasted another 6 years, even outlasting Berry who died in 1835. However, by 1840, Lincoln closed its doors for good.
---
12) Lincoln Created the Secret Service Right Before He Died
Abraham Lincoln created the Secret Service just hours before he was assassinated. On April 14, 1865, Lincoln signed the legislation that led to the creation of the Secret Service. That same evening, while at the Ford Theater, Lincoln was famously assassinated.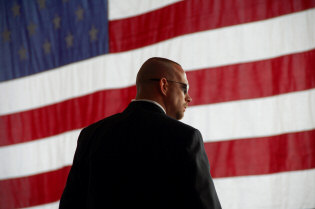 You may find the timing eerie, considering what the duties of the Secret Service entails today. The truth is that, even if that piece of legislation had been signed earlier, it would not have saved the presidentís life. This is because protecting the president and the First Family were not a part of the Secret Serviceís original design. When Lincoln signed the legislation, the purpose of the Secret Service was to investigate acts of counterfeiting. At the time, counterfeit issues were running rampant. With having to deal with paying for a costly war, the country could not afford these types of issues. Since there was no FBI to investigate these issues, there was no real force that could be used to enforce federal laws. Since then, the ATF, IRS, FBI, and ICE have all taken on many duties that were originally meant to be completed by the Secret Service.
---
11) Lincoln Held Sťances in the White House
Though Lincoln associated himself with the Christian religion, he was known for being more spiritual than religious. Lincoln was 100% non-denominational, and was known for speaking in terms of spirituality rather than religion. After Lincolnís death, it was revealed that the open-minded president allowed his wife to hold sťances in the White House. After losing two young sons, Mary Todd became bereft. She requested to be allowed to attempt to contact her sons with the help of a psychic. Lincoln agreed to his wifeís request and even took part in a few of the sťanceís. Lincoln also allowed Mary Todd to attend several different sťances that were hosted in the homes of several famous mediums. Mary Todd was said to be inconsolable after losing three of her four children. It is believed that Lincoln was willing to allow Mary Todd to have the sťances because he hoped that she would find some sort of solace in them. As a father who was grieving as well, he was hardly equipped to provide any true comfort.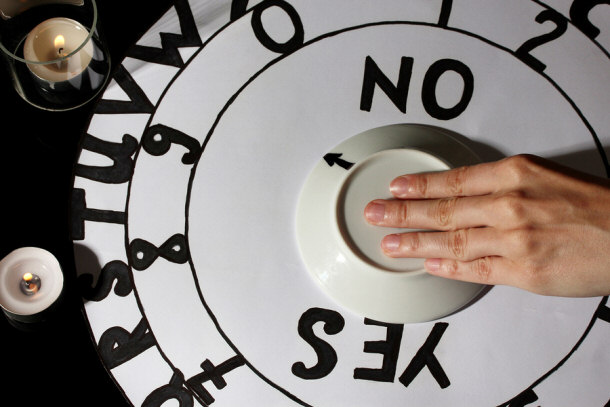 In addition to allowing and participating in sťances, Lincoln also had premonitions that haunted him. Weeks prior to his own death, Lincoln began to have dreams that foretold his death. On one occasion in particular, Lincoln had a dream in which he was looking into the mirror. While one side of his face appeared normal, the other side of his face was much paler and more melancholy than the other. After the dream, Lincoln told his wife his own interpretation of the dream. He told Mary Todd that he believed that the dream meant that he would survive the first term of his presidency, but he would not survive the second term. In another dream, just a week before his death, Lincoln was walking through the White House when he heard crying. After he found the source of the crying, Lincoln asked the person why they were crying. The person replied that they were crying because the president had died, and pointed to a coffin. When he looked inside the coffin, he saw his own corpse.
---
10) Grave Robbers Tried to Rob Lincolnís Grave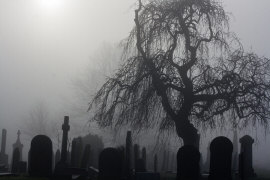 In the 1870s, the largest counterfeiting ring was working out of central Illinois. When leader Ben Boyd was imprisoned, the rest of the gang quickly wasted the money that they had stolen. Out of desperation, the ring decided that they would steal Lincolnís remains and ransom the body for $200,000 and the release of their leader. After a night of drinking, Jim Kinealy, one of the thieves, revealed the plot to a woman. When the story spread, the ring relocated to Chicago. While at a local bar in Chicago, Kinealy met a man named Lewis G. Swegles. When Kinealy and Swegles got close, Kinealy inducted him into the gang. Unfortunately for Kinealy and the rest of the gang, Swegles turned out to be an undercover Secret Service agent.
The plan was to shove the remains of the dead President into a long sack. Once the nation was in a large enough uproar, the ring intended to announce their terms and demands. On November 7, 1876, the gang, along with Swegles, traveled to Springfield to fulfill their dastardly plan. When they arrived to Lincolnís tomb, they sawed off the padlock and pried up the marble that protected the wooden coffin that held Lincolnís body. At this time, Swegle was ordered to bring the horses around. However, Swegles took this opportunity to signal the eight detectives that were on standby. Though the tomb raiders escaped that night, they were captured in Chicago 10 days later. All of the robbers were found guilty and sentenced to one year in prison. After this, Lincolnís body was buried permanently underground.
---
---
Robert Lincoln: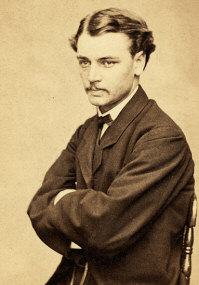 9) There is No Traceable Line of Living Heirs
Even though the Lincolns had four sons, there is no traceable line of living heirs. Robert Lincoln was the only one of Lincolnís sons to live long enough to marry and have children. Edward Lincoln, who was born in 1846, died in 1850. Willie Lincoln was born in 1850 but only lived until 1862, when he died from a severe illness. Tad Lincoln was born in 1853 and lived until the age of 18, when he died of heart failure. The tragedy of losing three of their sons almost drove the Lincolns to the breaking point. When Lincoln died at the Ford Theater, the only son that was still living was Robert.
When Robert Lincoln married, he had three children of his own. His daughter Mary had one child, Lincoln Isham, who never had any children. Robertís middle child, Abraham, only lived until the age of 17. Robertís youngest daughter, Jessie, had two children of her own, but neither had any children.
---
8) Lincoln Grew a Beard Because a Little Girl Asked Him To
As the first President to have a beard, Lincoln sure did it right. Iconic photos of Lincoln in his top hat with a full beard have left an impression on anyone who has seen them. However, Lincoln did not always have a beard. In fact, the only reason that Lincoln grew a beard in the first place was because an 11 year old girl from New York asked him to.
According to the New York Times Opinionator, 11-year-old Grace Bedell made her request during Lincolnís campaign for presidency. A few weeks before Lincoln was elected, he received a letter from Bedell. In the letter, Bedell told the future President that she would help him win the campaign if he would grow a beard. In Bedellís opinion, Lincolnís face was too thin. She believed that if Lincoln grew a beard, more women would want to vote for him since they like bearded men. Though Lincoln was initially averse to the idea, he caved in and instructed his barber to let his facial hair grow.
---
7) Lincoln Was an Animal Lover
Though you have heard of his compassion for his fellow man, you may not know that he was also very compassionate toward animals. Because he was averse to animal cruelty, Lincoln often skipped hunting trips. According to the Abraham Lincoln Classroom website, Lincoln was known for helping out any animal in need and would reprimand his step-siblings for harming animals when he was younger. On one occasion in particular, Lincoln went out of his way to help out a pig that was stuck in the mud. On another occasion, Lincoln found two helpless baby birds while he was out riding. Instead of continuing on his way, Lincoln scooped up the baby birds and did not continue with his journey until he found the nest that they had fallen out of.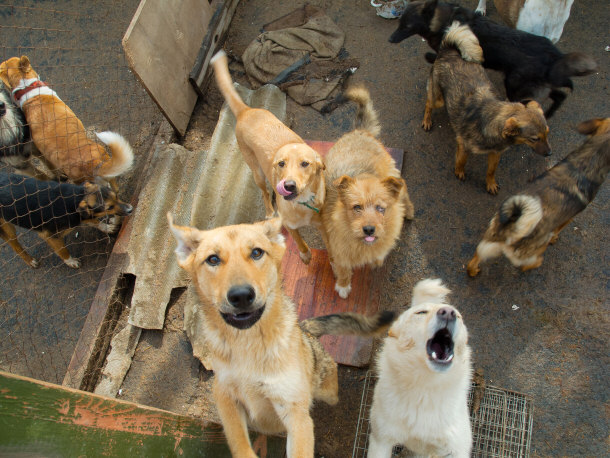 While living in the White House, the Lincoln family had a dog, several cats, two goats, and horses. According to the White House website, Lincoln is responsible for starting the tradition of pardoning the turkey. During Christmas in 1865, a turkey was brought to the White House to serve as the First Familyís Christmas dinner. Lincolnís son Tad was so upset about the turkeyís impending death that he begged his father to intercede. Touched by his sonís pleas, Lincoln pardoned the turkey and its life was spared. Since then, presidents have made it a tradition to pardon a turkey every year.
---
6) Lincolnís Pocket Watch Contained a Hidden Message
Though Lincoln did not adhere to the appearance standards that were typical of presidents, he did carry around a pocket watch. The pocket watch that he insisted on carrying around was created in Springfield, Illinois, by local jeweler Jonathan Dillon. Unbeknownst to many people, the pocket watch was more than it seemed. The watch happened to contain a secret message that was put there by Dillon.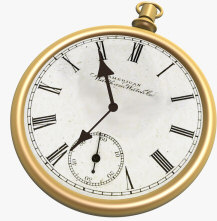 When Dillon was working on the watch on April 13, 1861, the Confederatesí attack on Fort Sumter, which started the Civil War, had just began. As Dillon was fixing the dial to the watch, his boss barged into his work area to announce that a shot that symbolized the beginning of the Civil War was just fired. In that moment, Dillon made the decision to leave his own special mark on the pocket watch. Dillon unscrewed the watchís dial and, using a sharp instrument, inscribed a small message for the President. The inscription expressed his relief that the country had a leader like Lincoln to carry it through the dark times that they were about to face. The message was not uncovered until a descendent of Dillonís told the Smithsonian to open up the pocket watch. Lincoln never knew about the small hidden message that he was carrying around, but it is easy to imagine that he would have appreciated it.
---
5) There Are Many Coincidences Between Lincoln and John F. Kennedy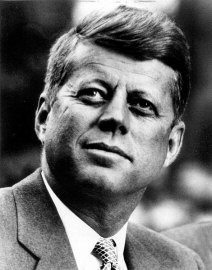 One of the more chilling facts about Lincoln is that there were many similarities between him and John F. Kennedy. According to the Republican President website, the years in which each president was elected to Congress and the presidency are one hundred years apart. When Lincoln was elected to Congress, the year was 1846, while Kennedy was elected in 1946. The year that Lincoln was elected to the presidency was 1860, and Kennedy was elected in 1960. There are even odd similarities in the ways that they were killed and the people who were responsible for killing them. Both Presidents were assassinated by a shot to the head. Both died on a Friday. Both of the presidentsí assassins were known by three names: Lee Harvey Oswald and John Wilkes Booth. Both of these assassinsí names contain 15 letters.
Kennedyís successor was Lyndon Johnson, who was born in 1908. Lincolnís successor was named Andrew Johnson, who was born in 1808. While Lincoln was shot in a theater named Ford, Kennedy was shot in a Lincoln, which is made by Ford. Though you may just brush these off as mere coincidences, you have to admit that the similarities are striking. Here were two presidents who fought for human rights and were assassinated in similar fashion. It is enough to make you pause and think.
---
4) Lincoln Was the First President to Be Photographed During His Inauguration, and John Wilkes Booth Was There
The only known picture of Lincoln giving a speech was taken on March 4, 1865, during his second inauguration. The picture shows Lincoln in front of a large crowd of supporters while giving a memorable speech. John Wilkes Booth is also in the picture.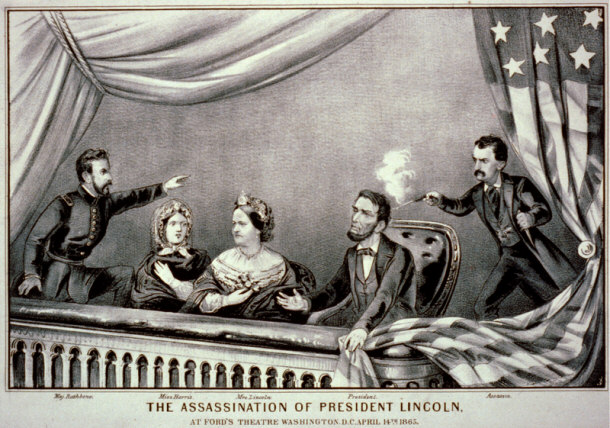 If you look at the balcony area in the photograph, you can see Booth slightly leaning over the railing, watching the man that he would one day kill. Also in the picture are Boothís conspirators; John Surratt, Lewis Paine, George Atzerodt, and Edmund Spangler can all be seen in the photo. It is chilling to know that, while Lincoln was talking about the evils of slavery and the sadness of war, the men that would force his last breaths from his body were so close by, just watching.
---
3) Lincoln Lost a Case in Front of the United States Supreme Court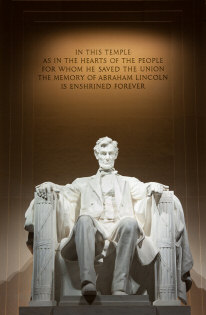 After serving a full term in the United States House of Representatives, Lincoln returned to his job as a lawyer in Illinois. The cases that he was assigned mostly dealt with homicide, slave laws, and navigation rights. One particular case took him to the Supreme Court in March of 1849. The case in question involved an arcane statute dispute. In this case, Lincoln represented Thomas Lewis and defended him against the accusations of a man named William Lewis. Thomas Lewis was a public administrator who had taken charge of a man named Broadwellís affairs. Before he died, Broadwell had sold over 100 acres of land that did not belong to him. Those acres belonged to William Lewis.
At the heart of the case, the true issue was whether William Lewis had any claim since he was over the statute of limitations. Lincoln argued that according to the law, William took action too late and that Thomas could no longer be held liable. The Supreme Court, however, did not agree with Lincoln and they decided in favor of William. Even with this particular loss, Lincoln was known as a respectable litigator in Illinois and wasnít someone that you wanted to argue against. Lincoln was a fierce opponent when you were arguing against something that he strongly believed in. His compassion for others and his need to seek justice guided the decisions that he was forced to make.
---
2) Lincoln is the Only President to Hold a Patent
Lincoln was well known for his love of building and designing. He had a creative mind that always impressed those around him. In fact, Lincoln is the only president in American history to hold a patent. The design that he holds a patent for was designed during his law years while sitting at his desk in the office that he shared with his partner, William Herndon.
The design, which is also known as U.S. Patent No. 6469, is a depiction of an inflatable bellows system that could be used to improve boatsí navigation in shallow waters. While in use, the bellows system collapses and is attached to the side of a river boat. If the boat is too close to a sand bar, the bellows would be filled with air, which would allow for safe passage. This particular design shows how creative Lincoln was and proved that there was more to him than being the sixteenth president of the United States.
---
1) Lincoln Lost Five Elections Before Being Elected President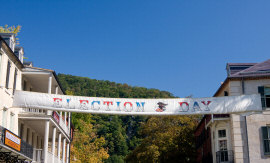 Lincoln clearly knew that hard work and perseverance would one day pay off. Though Lincoln had many successes throughout his life, he also experienced many failures and disappointments. Lincoln lost five elections before he finally won his place as one of Americaís greatest presidents. The first election that he lost was in 1832 in a race for the Illinois General Assembly. He later went on to lose a race for U.S. Congress. Later on, Lincoln lost two races for the U.S. Senate, followed by a run for vice-president.
His failures, however, did not last. By 1858, Lincoln was a major player and the most vocal representative for the new Republican Party. By 1860, Lincoln had won the bid for Republican nominee, defeating opponents such as Edward Bates, Salmon Chase, and William Seward. By 1861, Lincoln had won the presidency, and he was inaugurated on March 4. Lincolnís perseverance and long road to the White House are often used to encourage others to not give up for what they believe in. if Lincoln had allowed his failures to stand in his way, there is no telling what the United States would look like right now.
---
Final Thoughts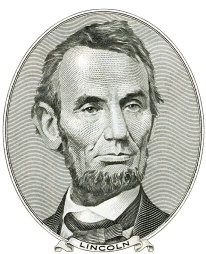 Each of these facts about Lincoln will help you to better understand who Lincoln was as a president, a parent, and an American citizen. Lincoln was a person who believed that all men are created equally and that kindness and understanding are the best way to respond to those who are different. Lincoln was a symbol for the enslaved and the kind-hearted. While he was a brave hero to most of the country, he was really just a normal man who always tried to do the right thing. He allowed his successes to encourage him, and he learned from his mistakes and disappointments. While his death may have not surprised him, it rocked a nation that was already trying to recover from the mighty blows that the Civil War had dealt. Even all these years later, there are those who support what Lincoln stood for. Likewise, there are also people who are against everything the Lincoln stood for. It is best to take a page out of Lincolnís book and persevere, no matter how much we fail. You never know what kind of effect your perseverance and hard work will have on those around you.
History
Top Lists:
15 Biggest Architectural Blunders
Top 15 Most Horrifying Terrorist Attacks
15 Fascinating Facts About the Vietnam War
Top 15 Amazing Ancient Egyptian Architecture
20 Little Known Facts About the Titanic
Top 10 Most Creepiest Abandoned Places in the World
26 Interesting Facts About Henry Ford
List of 15 Tough Ancient Warriors Through History
List of 15 Notorious Roman Emperors and Empresses
Top 15 Worst Pandemics in History
15 Things That Remained the Same in the Past 100 Years
Top 15 Things China Invented First
Top 15 Greatest Inventors in History
15 Interesting Facts About Abraham Lincoln
10 Inventors Who Stole Their Ideas
15 Stories of Hilarious Medieval Victories
15 Detectives Credited With Solving The Biggest Cases In History
15 Fascinating Facts About the Ancient Pyramids
15 Inventions That Were the Result of a Mistake
15 Famous Stories of Execution
16 Rare Facts About the U.S. Presidency
15 Astonishing Leadership Stories that Ended up Successfully
Informational:
Analysis of the Linear B tablets and Wall Paintings
Aristophanes and Classical Greek Comedy
The First War of Scottish Independence