15 Cool Things Prisoners Get To Have In Jail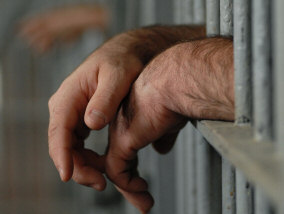 Doing hard time is never easy. Or is it? The common assumption that prison life is rough and breaks the spirit of all but the most rugged inmates is slowly drifting away. Of course, prison is often not your first option, but if you find yourself stuck behind bars, things might not be as bad as you expect. Many facilities offer some pretty astounding amenities to inmates, thus adding a little comfort and luxury to the lives of those who are found guilty of serious crimes.
Of course, where you commit your crimes is also an important factor. Some countries, like Norway, are known for pleasant incarcerations. On the opposite end of the spectrum are third world countries that are notorious for substandard inmate living conditions. Regionally, some prisoners have access to some incredible accommodations in certain jails around the world. Here are 15 surprising things inmates get to have or do in prison.
---
15) Sunbathing Time
Everyone likes a good tan. In Norway, inmates at the Bastoy Prison get to enjoy a little rest and relaxation while catching a few rays. This minimum-security prison is located on Bastoy Island in the middle of the Oslo fjord. The lucky inmates here, who number slightly more than 100, are allowed a variety of pastimes, which includes working on their tan. Of course, they have to remember to use lotion, which is provided by the facility, to avoid a severe burn or other discomfort.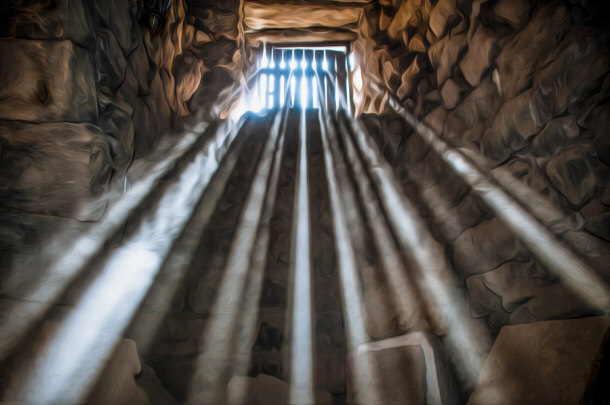 Pictures from the facility detail wooden decks and beachfront areas, full of inmates lounging in the relaxing afternoon sun. Several chairs and picnic tables also set the scene. For the inmate who has had a tough day, this can be the perfect way to blow off some steam and refocus the mind. Although there are some constraints on the system, inmates are allowed a daily allotment of free time which can be devoted to this activity. If doing nothing at all and reclining on a beach chair sounds like a good time in prison, then you are right in line with the captives at Bastoy in Norway.
---
14) Honey Buns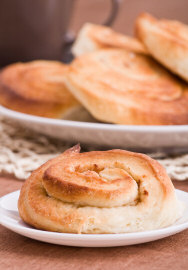 While not as luxurious as an afternoon on the deck in Bastoy, enjoying a sweet and decadent Honey Bun can be a nice treat for an inmate with a serious sweet tooth. When compared to the bland offerings that are commonly served behind bars, this sugary selection can be an amazing break from the monotony of prison food. These confectionery delights serve a larger purpose than just a switch up from the regular diet routine. In some prisons, Honey Buns also serve as a type of currency that can be used to procure other more interesting goods.
Prisoners in many Florida jails have developed a counter culture around Honey Buns. These treats, which hold little nutritional value and tons of empty calories, are sold and bartered for in conjunction with cigarettes, drugs and alcohol. The article goes on to state that Florida inmates purchase over 270,000 Honey Buns a month on average. This places the snack above sales of cans of Coke, tobacco and envelopes. An incident of murder was even reported within an Orlando prison over the supposed theft and consumption of one inmate's Honey Bun.
Maj. Mike Page of the Hernando County Jail believes that this craving for Honey Buns is based on two main premises. The first is that the three meals offered daily in his facility are admittedly not very appetizing. The other reason offered by the prison administrator is that a connection between Honey Buns and the sugars in alcohol may be apparent. Considering that many prisoners are abusers of this substance, their bodies may crave anything even remotely close to brewed and distilled offerings.
---
13) iPods
Can you imagine sitting in an empty room for most of the day without your favorite tunes or songs? Probably not. Apparently the U.S. Bureau of Prisons feels the say way. In February of 2012, the famous brand of MP3 players were introduced into several facilities, beginning with a female-only jail in West Virginia. As the program grows, the Bureau hopes to offer iPods to prisoners across all of the United States. Of course, there is a catch in the system.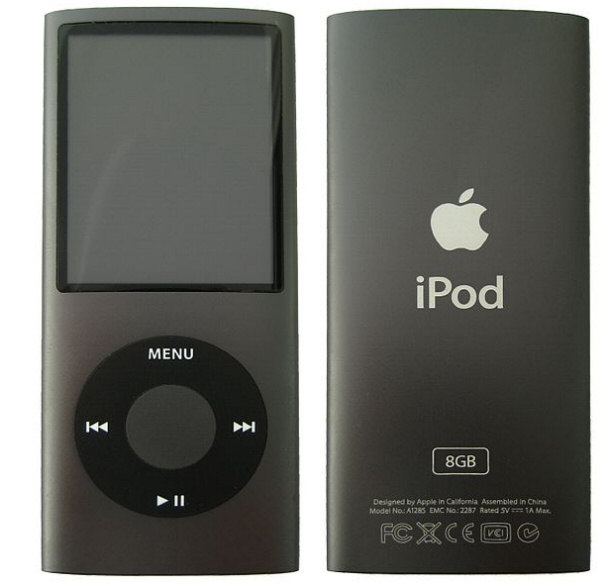 By Aconcagua (Own work) [GFDL or CC-BY-SA-3.0], via Wikimedia Commons
Prisoners are not allowed to listen to anything that can be considered as obscene or offensive, according to the guidelines of the system. This includes profanity and lyrics that relate to illicit topics. If the inmates follow this rule, they are allowed to keep and enjoy their approved collection. Some facilities are even offering the devices for sale in their jail commissaries. If you find yourself locked up and looking to get down with your favorite music, this break from the norm might not be as farfetched as it sounds.
---
12) Fishing Supplies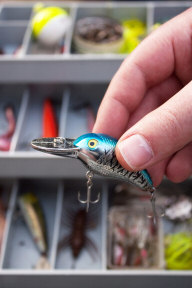 Bastoy pops back on the list with an amenity that may leave you scratching your head. Although minimum security has several connotations, letting prisoners roam around the island and fish is pretty lenient by most standards. However, that is exactly what is happening at what is becoming the "world's most comfortable prison,". Spending time with bait and tackle is just one of the many hobbies that occur on site at this facility.
Inmates at Bastoy are allowed to spend their free time with a rod and reel at one of the many fishing spots on the grounds. If a local watering hole is not your favorite play to drop the line and sinker, you can try the beach to see if it is more to your liking. This type of lax approach to control and recreation is made even more surprising by the fact that all 115 inmates have committed crimes relating to murder, rape and drug trafficking. However, the administrative officials find that this type of guidance and regulation works just fine for their operation and promotes a rehabilitative outlook.
---
11) Private Education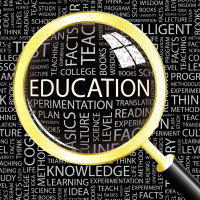 While it may not be the same as a relaxing day fishing and sunbathing, prisoners in Scotland are getting something that is possibly even more valuable. Her Majesty's Prison Addiewell is a privately licensed correctional facility. The property is managed by Sodexo Justice Services and takes on an entirely different approach to inmate rehabilitation. And for 40 hours a week, prisoners are placed into classes and workshops that focus on furthering their education and helping them prepare for the transition back to civilian life.
Among the coursework, specialized skills and crafts, like plumbing and carpentry, are the focal point. Of course, participation can be an issue. However, it seems rather foolish to waste this chance and the Scottish prison service company that runs the outfit agrees, detailing their plans for further education and correctional work in the future. The prison did reach full capacity on Feb. 7, 2009.
---
10) Horseback Riding Lessons
Bastoy continues to show up on the list and for good reason – all of the amenities offered to prisoners at this facility are unlike any other prison in the world. If fishing and sunbathing out on the wooden decks in Norway don't suit you, don't worry, the administrators of this island prison have a few other things in mind. One of the most impressive offerings to incarcerated individuals in this facility is the chance at horseback riding lessons.
Beginning with basic skills, inmates progress to more advanced techniques, like sidesaddle and bareback riding. However, there is a catch: When the prisoners have finished their lessons, they must help with the grooming and care of the animals. In this regard, the population of the prison can learn about animal husbandry and compassion. The managers of the facility believe this can lead to a dramatic turnaround from the violent pasts that many of the inmates own, similar to the concept of pet therapy and pet rehabilitation programs that are becoming more popular in prison facilities across the U.S.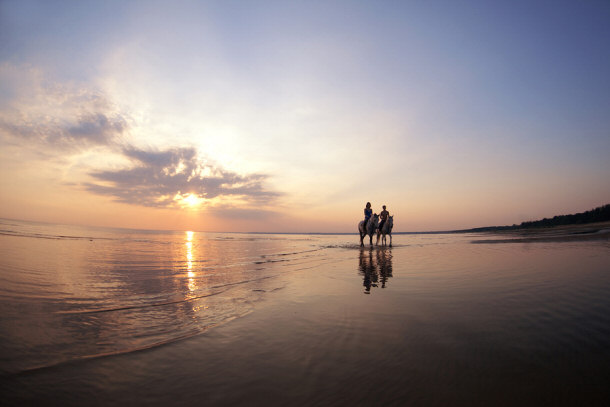 As part of the spotlight of this expose, the tale of Jan Petter Vala, who enjoys dealing with the horses and other animals, is examined. This 42-year-old convicted murder brutally strangled his girlfriend while being heavily intoxicated. However, his time spent on the island has allowed him to learn a new aspect of his personality. Aside from dealing with the animals, he has even helped aside in the birth of a baby calf. Offerings like this – horseback riding and the story of Jan Petter Vala – exemplify how Bastoy provides inmates with an experience and amenities unlike any other prison facility in the world.
---
9) A Room with a View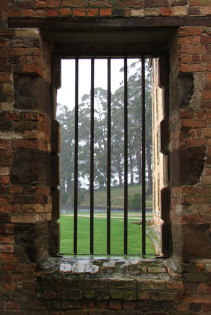 At Otago Corrections Facility in New Zealand, the accommodations are pretty nice -- even outside of prison standards. Every inmate room contains a large window looking out over the surrounding prison grounds and adjacent lands, a comfortable mattress and frame and two television sets. Having two outlets to watch your favorite show can make it easier to handle having a cellmate. Pictures of the facility's rooms also show a built-in desk under the window and several comfortable chairs for relaxation. For inmates at this facility working on a letter or other writing, enjoying the view is a nice little bonus to the normal offerings of prison life.
If all of this sounds pretty relaxed and mild compared to what you expect from a prison, that is exactly what Otago wants. This facility has one entrance and this passageway only requires an X-ray scan for approved inmate visitors, aside from some full-body strip searches that are seen at others. To also promote good behavior and a less stressful environment, prisoners can partake in job and social-skill courses. Dairy farming, which is a vital industry in New Zealand, cooking, light engineering and other useful trades are all covered in the coursework at the facility.
From here, former convicts have all the tools they need to get back to civilian life with the right mindset, the Otago officials hope.
---
8) Privacy
Of all the things that a prison can give to an inmate, privacy is perhaps the most desired option. In the traditional facility, inmates shares rooms and common areas. As for bathing and restroom considerations, communal showers and toilets leave little to the imagination. While this reality may not be pleasant, it is part of the punishment in many countries. At Justice Center Leoben in Austria, these concerns are handled in an entirely different manner.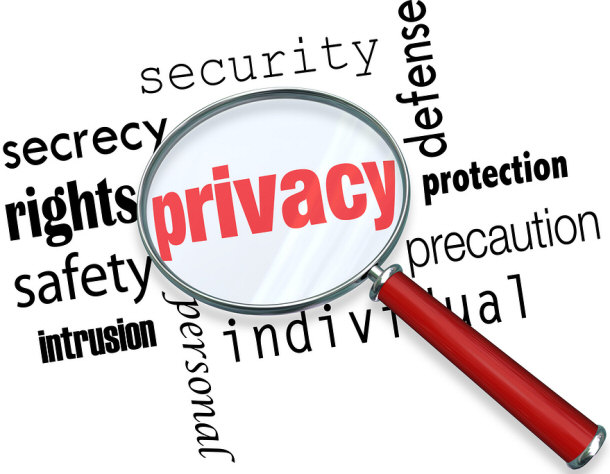 Individuals who are incarcerated at this facility are provided with several privacy features. The first is a room that is meant for only one occupant at a time. This goes beyond the joy of having a private sleeping area by also incorporating a kitchenette and seating area into the equation. As for bathing and trips to the restroom, a closed door, single person bathroom is also part of the design. For prisoners who are shy about doing their business in public, this is a crucial addition.
However, the amenities don't end there at Just Center Leoben. The facility has several outlets for social interaction and recreational downtime. Basketball courts, weight rooms and other outdoor sports constructs allow prisoners to get together when they are tired of enjoying their privacy.
---
7) Wooden Cottages
Things are coming back to Bastoy. If living in a large white mansion on top of a hill, known appropriately as the "Big House," doesn't suit you, this facility has another option in mind. Resident criminals at Bastoy are offered individual cottages that are scattered across the island. What makes these cottages unique is not the bright, cherry-red paint, but the intriguing approach to security that is implemented in the design. Below is an aerial photograph of the prison island of Bastoy.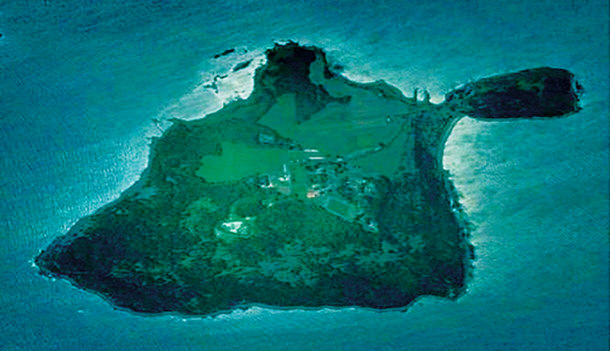 Each prisoner is given their own key to lock and unlock the door as they see fit. Of course, the jailors and officials within the complex also have master copies of each key, but that doesn't remove the odd concept of letting the prisoner control the lock. For example, this would be similar to a traditional correctional facility allowing inmates to control the lock and release mechanisms for their gates and doorways. When framed in this light, this unique approach to jailing takes on new facets.
Of course, what good is a nice rural cottage without flowing land? At Bastoy, there are no fences. Yes, you read that right. Nothing keeps the prisoners from leaving, except for the wide expanse of water that surrounds the island. Of course, by the standards of this prison, that is fairly reasonable. Who would honestly enjoy looking out from their country cottage to see a large barbwire fence looming in the distance? Obviously, no one at Bastoy.
---
6) Pets
For the pet-loving criminals of the world, there is still hope that you can enjoy the company of a four-legged friend. Throughout the United States, several facilities offer programs for their inmates that involve bringing in cats, dogs and other animals. Some of these programs are designed for long-term friendships, while others are used in training programs.
In Jefferson City, Miss., the Jefferson City Correctional Center has engaged in a partnership with local animal shelters to foster meetings between inmates and local pets. This service is taken on for two reasons. The first is to provide a rehabilitative influence on those who are incarcerated. From here, the animals can learn proper social techniques and prepare for the adoption process. A similar program has been incorporated in Lansing, Kan. These animals are taken from high kill shelters and exposed to inmates who wish to help the pets become more suitable for adoptive homes.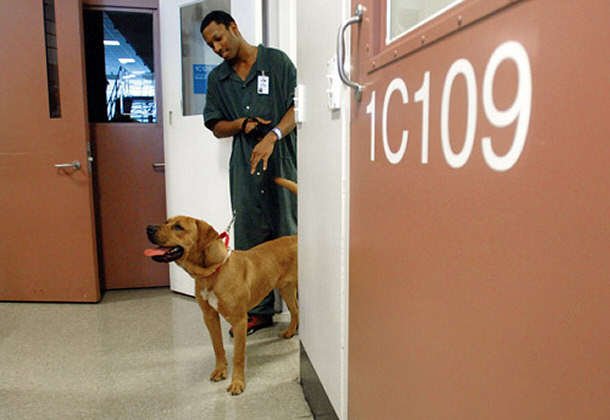 Another interesting dynamic to this relationship takes place in Maine. The facility in Bucks harbor uses handlers from within the prison population to help teach and train service dogs. The canines come from shelters that could not afford to continue caring for the animals. After their training, the dogs will go on to serve people with special needs and disabilities.
---
5) Family Members
For some people, watching their loved ones placed behind bars is absolutely devastating. In these situations, many husbands and wives wish to join their significant others in prison to maintain the bonds of unity and family. In some parts of the world, this dream has become an odd reality that is almost too astounding to believe.
Prisoners at Aranjuez Prison in Spain have a unique opportunity to keep their families all under the same roof – even if this roof isn't their own. Spanish officials decided that the risk that broken homes present is simply too great. Because of this concern, prisoners who have a husband or wife and children can let their families stay on the correctional grounds. All that is required is that all family members be present for roll call in the mornings and at night. Failure to do so could result in the expulsion of family members. Below is a picture of the family wing at Aranjuez Prison.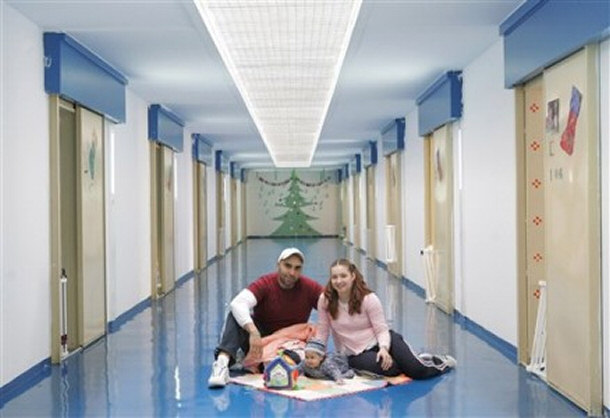 This situation creates and interesting dynamic and living habitat for prisoners. The number of prisoners who had children within the facility stood at 32 in 2007. These families are offered separate lodgings that help keep the children and spouses out of the general populace. Additionally, these inmate families also receive certain amenities to help raise and handle newborns and toddlers.
---
4) Prostitutes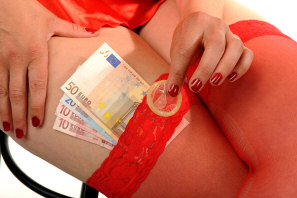 While sexual favors and illicit activity are nothing new in prisons, the presence of female prostitutes in some locations is definitely an odd scenario. However, this occurrence has a lot to do with a breakdown in protocol. Many institutions in less organized or volatile countries are not properly funded or adequately staffed. This is all the opportunity that is required to set up a thriving sex trade.
In Honduras, many prisons simply seek to contain the prisoners. Focusing on regulating their activities is not feasible in these cases. This leads to two things. The first is known as the linea de la muerte, or "line of death" in English. In this situation, the guards strive to keep the prisoners in certain areas, designed by lines, and let these individuals dictate their own actions. Should an inmate cross the line, they will often be met with violent, brutal force. From the prisoner side of the line, a system of commerce and bartering has arisen. Included in this trade is the purchase and sale of escorts. Of course, such actions may propagate the transmission of sexual diseases and other illnesses.
---
3) First-Class Food
High-class dining is not something you generally would expect in a prison. Considering the steep market for Honey Buns mentioned earlier, most American inmates probably have the same outlook. However, prisoners in England have the opportunity to work and eat at a gourmet restaurant. The Clink, located in a prison in Surrey, offers a variety of services to the prisoner population and outsiders alike.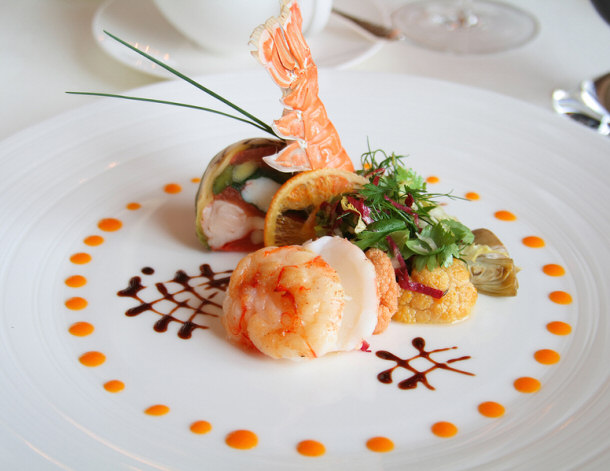 For prisoners, the joy of cooking can be taken to another level with world-class culinary training. According to the restaurant's official site, The Clink was created to help deter future crime and re-establish proper conduct among the inmate population. With this kind of training, convicts can expect a significant amount of attention from dining services and businesses once they have served their sentences with hopes to re-enter the working force upon release. Of course, this organization doesn't just let the hard work of the prisoners go to waste.
Outsiders can book reservations with The Clink to enjoy the culinary creations of the inmates. Like any other restaurant with a reputation for world-class food, seating is in high demand. Attending to this demand is the unique concept of dining inside a prison. No other restaurant in the world can offer this atmosphere, officials say. Juxtaposing the conditions of prison life with luxury dining and five-star food is definitely an interesting approach to the restaurant experience.
---
2) Full Kitchens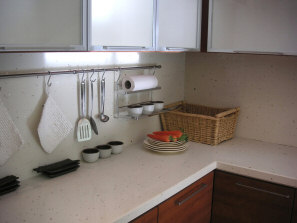 Although previous entries have covered dining and kitchenettes, few prisons in the world offer a full personal kitchen. Of course, Bastoy is one of them. This facility not only has all of the everyday essentials covered, like pots, pans and knives, but also a store for inmates to purchase vegetables, meats and everything else required to make a home-cooked meal. But wait, how can they afford these goods? Well, Bastoy has daily and monthly stipends for the prisoners. This way, they always have a little cash to go grocery shopping.
And outside of Bastoy, Pondok Bambu Prison inmates in Indonesia have also been known to have kitchens and other household amenities. However, these individuals come across their comfortable settings in an entirely different manner. Because of the corrupt nature of the correctional system in this country, influential criminals can purchase favors and bribe their way into luxurious living conditions that include refrigerators, ovens and air conditioning. Although the method of acquiring these items is not efficient or clean, the prisoners who enjoy them aren't complaining too much.
---
1) Keys to the Front Door
What is the most important thing you can give a prisoner in jail? His or her freedom. Once again, no other prison is quite like Bastoy. Although the island is surrounded by water, which helps prevent escapes, inmates can still simply jump on a boat ride back to the mainland. In fact, as individuals reach the end of their sentences, they are encouraged to go on trips into the local villages and cities. To keep them in line, they are required to check in every few hours by phone.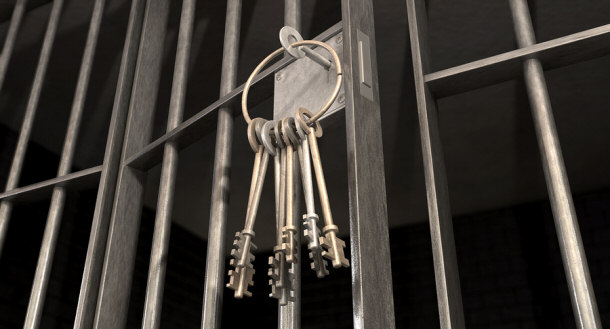 This system is designed to promote accountability and growth, but it is definitely unusual. In the CNN article previously mentioned, administrators agreed that nothing is stopping the inmates from leaving. This measure of freedom is the ultimate sign of trust in the corrections process. Naturally, if a prisoner did decide to not return, they would immediately become a fugitive, leading to additional criminal charges and a potential transfer to a less friendly and stricter institution upon their recapture. Essentially, the system works because no prisoner would want to jeopardize their stay at Bastoy, with all of its amenities.
---
Conclusion
Prison life around the world isn't exactly what most people expect or have in mind. In fact, it can be downright crazy when compared to your preconceived notions. In some places, standard cells are replaced with cottages and private rooms. Others are lawless societies with black market trades, like prostitution and gambling, that are barely held in check. Depending on your tastes you can even experience a little of the prison life and some fine dining by visiting The Clink in England.
With this information, it will be hard to look at prison life in the same way ever again. However, there is one important thing to remember when detailing these facts. No matter how nice the private showers, kitchens, and other amenities are, these people are still not truly free. Unfortunately for them, this incarceration was brought upon themselves by breaking the law. No matter how impressive these confines become, once everything is stripped away, they are still jail cells.
Legal
Top 20 Most Ridiculous Lawsuits
25 Funny & Crazy Arrest Stories
10 Innocent People who Died on Death Row
Top 15 Myths About Guns
15 Cool Things Prisoners Get To Have In Jail
Top 15 Illegal Drugs That Used To Be Legal
15 Unusual Ways Crimes Have Been Solved
15 Survivor Accounts of Gruesome Crimes
Top 20 Most Ignored Road Signs & Their Accidents
15 Fascinating Facts about the Mafia
15 Weird Actions That Are Prosecuted in the Modern World
15 Legal Counsel That Have Never Lost Court Cases
The Adverse Effects of Intellectual Property Laws on the World of Art