15 Survivor Accounts of Gruesome Crimes
Crime survivors come from all walks of life. An affluent white businessman could be assaulted. An infant could be shaken. A teacher could be attacked by a student. The only thing that binds them all is that they were victimized, and they survived it.
1) Elizabeth Smart
On June 5, 2002, Elizabeth Smart was kidnapped from her home in Salt Lake City, only fourteen years old at the time. She was held captive for nine months before finally being found on March 12, 2003, in Sandy, Utah. Her abductors, Brian David Mitchell and Wanda Barzee, though initially found incompetent to stand trial, were eventually convicted of this crime, Barzee in 2009 and Mitchell in 2010.
During the trial, Smart testified to the fact that Brian Mitchell had entered her bedroom and "placed his hand on my chest and then put the knife up to my neck. He told me to get up quietly, and if I didn't then he would kill me and my family. He was whispering, but it was still loud enough it could wake someone. He was dressed in sweats, sweatshirt, stocking cap, tennis shoes."
Smart also gave several interviews about her experience. One of these was with Katie Couric on a special segment for Dateline NBC, for which her parents were also present. She mentioned being repeatedly told she was "evil" and "wicked" by the people who had kidnapped her, and that for the many months she was in captivity, how she had often felt cold and hungry. She did also talk about, somewhat surprisingly, still feeling like herself after the ordeal, and how she felt about being reunited with her family. She was also adamant that what she experienced would not be something to define her, and that she would continue to live her life to the fullest.
---
2) Holly Dunn
In 1997, on Labor Day Weekend, Holly Dunn and her boyfriend were accosted by a man carrying an ice pick. The man, later identified as Angel Resendiz or, as he was also known, "the Railroad Killer," killed her boyfriend by smashing a rock into his skull. He then proceeded to rape and torture her, hitting her with a wooden board, which broke her jaw and eye socket.
| | |
| --- | --- |
| Holly Dunn: | Angel Resendiz: |
She recounted, "I was screaming in my head. Then I was unconscious—I don't know how long. I just remember appearing in someone's front yard," according to People.com.
The attack left her vulnerable, though she tried to get right back into the swing of things, picking up with school right where she left off. Unfortunately, as the first anniversary of her attack grew closer, she began having panic attacks and became unable to keep up with her grades. Despite her ordeal, she wanted to live her life her own way, which included testifying at Resendiz's trial, facing him for the first time after what had happened to her and her boyfriend. She mentioned, "I got this close to fainting. But it was my time to take back control."
Along with volunteering at rape-crisis hotlines and traveling to speak about her experiences on behalf of RAINN, Holly also opened a nonprofit called Holly's House, which sought to provide a neutral, non-traumatic place for police to interview victims after they have been assaulted. She spoke on how it felt like fulfilling her purpose, and that she was finally "doing what I'm supposed to do."
---
3) Elisabeth Fritzl
Elisabeth Fritzl and her Father: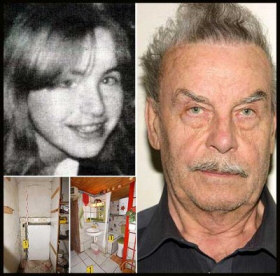 In April of 2008, Elisabeth Fritzl came forward, telling police in Amstetten, Austria, about how she had been held prisoner in a hidden part of the basement by her father, Josef Fritzl, and how he had physically and sexually assaulted her over the course of 24 years. She also explained how this resulted in seven children, four of which were also held captive, like Elisabeth.
On April 26, 2008, Elisabeth was released to the hospital where her daughter was being treated for kidney failure. After getting assurances that she would not have to see her father ever again, she revealed to police what had happened to her in her 24 years of being held prisoner. She explained that, at first, she yelled for help, banging on the walls and ceiling. She also told them how he visited her every day, and if she refused to have sex, she said, her father would harm her children. "When he went away we led our own lives. When he was down here it was all silence. When he came down to the cellar, we just tried to survive." As the kids aged, she also mentioned how her father did not want to let them "have their own will," she reported.
Shortly after midnight on April 27, Josef Fritzl was arrested, and on April 28, he confessed to the crimes he had been charged with, which included false imprisonment, manslaughter, rape, and incest.
---
4) Amy Lewis
Amy Lewis, a resident of Astoria, Oregon, met Mark Daniel Beebout in Godfather's Books, where he often met people and spent time. He seemed charming, and he was friends with her mother. He worked at the Warrenton Mini Mart and enjoyed a nightly Jameson at the local bars. Lewis went into Godfather's Books one day to pick up her mother, and there, she met Beebout.
Mark Daniel Beebout & Amy Lewis: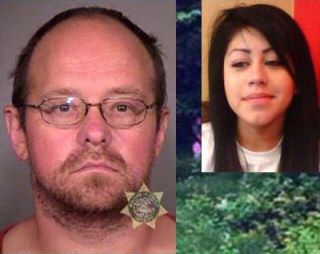 In a DailyAstorian.com article, Amy says, "He was very charming, very talkative, a very accomplished liar. When I met him, I honestly thought he had been here forever. He knew all the names to drop." As she would soon learn, though, just because Beebout claimed to know a lot of Astorians didn't speak for his past. Amy admits, "We were together for 14 months and I couldn't possibly put together a timeline for him."
There was, as Amy would learn, a reason for that. But before she found out the reason, her relationship with Beebout mutated. He quit his job and became homeless, which left Amy paying the bills. Then Beebout convinced her to move to Portland so she could go back to school. He isolated her by taking her from her children. He began physically abusing her, and, once they moved back to the Astoria area, he often threatened to hurt her mother, her children, or the dog. In the DailyAstorian.com article, she admits, "I did the typical leaving at least five times before I finally had him arrested because," she paused, noting how difficult it was to talk about, "he had raped me."
And Amy, as it turned out, was the lucky one.
On July 19, 2012, a few months after she last saw Beebout, he was arrested for the murder of Nikayla Jaedon Powell. A month later, he was also charged in the death of Mayra Sophia Cruz Rodriguez. Powell was 32; Rodriguez was just 15.
---
5) Leslie Wagner Wilson and the Other Survivors of the Jonestown Massacre
Photo from the Jonestown Massacre: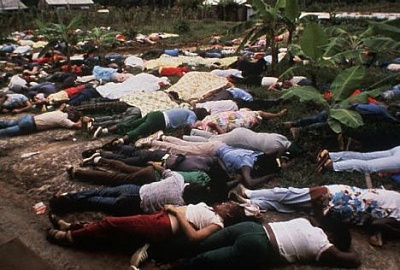 Leslie Wagner Wilson had been indoctrinated into the beliefs and ways of thinking of the People's Temple from the time she was 13. As of when she and the other survivors escaped Jonestown, Guyana, that meant seven years of thinking in those patterns and believing everything Jim Jones said. She had to leave behind nine members of her family, all of whom drank the Flavor Aid laced with Valium, Phenergan, chloral hydrate, and cyanide. When she escaped, she took her three-year-old son, strapped to her back, through thirty miles of Guyanese jungle.
In an interview with ABC News, Leslie said, "I was so scared. We exchanged phone numbers in case we died. I was prepared to die. I never thought I would see my 21st birthday." In 2009, she published a book about what it was like when she got back to the United States. To put it simply, she said, "I went through hell." About the church, Leslie says, "It was a cult, total mind control. The church would humiliate you and take away any ego you had. Everything centered on the cause."
Leslie Wagner Wilson: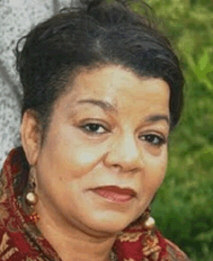 Mike Touchette, another survivor, was one of the first six to go to the site in the Guyanese jungle. As a healthy, 21-year-old man, he "did things I never imagined I would do. I cleared trees, I made the roads that make up Jonestown, I helped build housing." At that point, Mike had been part of the movement for 11 years; his parents and grandparents joined when he was 10. Mike added, "I loved Jonestown. I miss it. Other than the birth of my children and grandchildren, Jonestown was the greatest time in my life." And yet he ran from the greatest time in his life so that he might live; he lost five family members in the mass suicide. "When I found out what happened, it was tragic to lose close family like that. But when I when I learned that Jonestown would never be what it was to me—that was hard."
Laura Kohl joined the People's Temple after she graduated college and moved to San Francisco to be closer to her sister. She caught Jim Jones' personal attention due to how hard she worked and her enthusiasm; he asked her to go to Guyana and manage the shipments of bread, cheese, and rice from Georgetown to Jonestown. For the first ten months, Laura said, Jonestown was a "thriving, bustling community." She worked on the agricultural crew, managing crops and growing produce, during the day; at night, she taught Spanish and typed in the law office. She noticed when Jones grew more ill. "There was no forum for us to do any kind of questioning on decisions Jim made," Laura said. "He was in charge. It was either Jim or his mistresses or secretaries who made decisions." Now, she has regrets: "I regret not stopping it, not stepping forward, not understanding what was going on with Jim."
---
6) Jaycee Lee Dugard
At the age of eleven, Jaycee Lee Dugard was kidnapped from the street as she walked to her school bus stop. Phillip Craig Garrido, a convicted sex offender, and his wife, Nancy Garrido, held Jaycee in a tent complex in their backyard for more than eighteen years. During that time, Jaycee gave birth to two daughters. Garrido took her daughters with him when he visited the UC Berkeley campus. Their behavior led to the investigation that caused Garrido to bring the girls and Jaycee, along with his wife, to a parole office. Garrido referred to Jaycee as "Allissa." Even when separated from him, Jaycee did not identify herself until Garrido admitted to a police sergeant that he had kidnapped and raped her.
Nancy Garrido & Phillip Craig Garrido: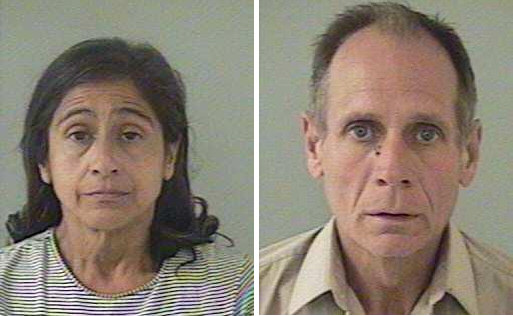 After three women escaped years of captivity in Cleveland, Jaycee issued a statement that clearly applied as much to herself when she was finally free of Garrido as it does to the three women in Cleveland. She said, "These individuals need the opportunity to heal and connect back into the world. This isn't who they are. It is only what happened to them."
When asked how she stayed sane, Jaycee laughed and admitted, "I don't know." After a moment, she continued, "I was still alive. There was still hope. Still hope."
She said of when her daughters were born, "I felt like I wasn't alone anymore. I had somebody that was mine. I wasn't alone." That, it seems, may have been one of the biggest things that kept Jaycee going.
---
7) Carol DaRonch
Carol DaRonch: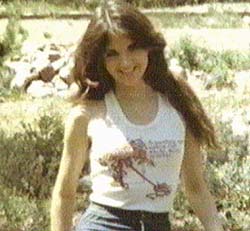 On a November evening in Murray, Utah, a pretty, dark-haired young woman was approached by a tall, good-looking man who identified himself as a police officer, Officer Roseland. He asked if her license plate was a particular sequence and, when she said yes, told her someone had tried to break into her car and asked her to come with him to the station to file a complaint. The young woman, Carol DaRonch, complied, but soon pointed out the police officer that he wasn't driving on a road that led to the station. He pulled over and attempted to handcuff her, but she struggled. In the struggle, he fastened both cuffs to the same wrist. DaRonch managed to open the door and escape, running toward another car. Later, she learned she had escaped from Ted Bundy.
In a video of her posted to YouTube, she said that, when she heard about Debbie Kent's abduction, "I just knew it was the same person. That this person immediately drove away from me and had to find another victim. That was probably my first reaction. I was… very lucky. In pictures, [Bundy had] gained weight or lost weight, but the eyes were the same. Just… cold, no expression to them, no feeling to them."
---
8) Mrs. Wisken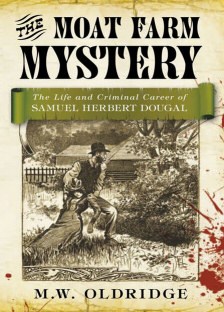 A man named Samuel Herbert Dougal spent twenty years in the English army, reaching the rank of sergeant. When he was found out as a forger, he lost his position and went to prison. Sometime after he was released, he met Miss Camille Cecile Holland, who fell in love with him. As Mr. and Mrs. Dougal, they went to live at Moat Farm in Essex. Camille vanished; her remains wouldn't be found for four years. Dougal was hanged for her murder in 1903. Before Dougal and Camille went to live at Moat Farm, they stayed with Mrs. Wisken, a widow who lived at Saffron Walden. Mrs. Walden's thoughts about the murder can be found in the book "Survivor's Tales of Famous Crimes."
Mrs. Wisken said of Dougal and Camille, "I had not the slightest suspicion that there was anything amiss all the time—three months they were with me—and, of course, I had not the remotest idea that they were not married."
Of Dougal himself, she said, " He was remarkably pleasant spoken, and often enough he would come down in the cold winter mornings and warm his hands at the fire there and chat away as I did my duties; and often enough, too, he would go to the window and talk to a canary which I had in a cage at the time." In other words, Dougal was one of the most frightening of killers: everything about him seemed kind and normal, and he killed someone who loved him.
---
9) Tim Crane and Stacy Fesler


Tim Crane and Stacy Fesler, who were dating at the time, were out running errands on April 21, 2012. When they got back home, it was to something they wouldn't have ever expected to have happen right in front of their own home. Before they reached the front door, a white Nissan stopped, and the two men inside asked for help. According to Fesler, "The passenger rolled down his window, asked him for directions, so he went toward the car." Nothing could seem more normal.
That is, until a few seconds later. The men in the Nissan jumped out. Fesler threw her purse into the bushes, and that was when the driver took out a weapon.
"He pulled the gun out and aimed it at my head," she said, "and I said, 'Don't do it! Don't do it!'"
Fortunately for Fesler, the driver was either a terrible shot or missing intentionally. He fired three times. All three bullets missed her. The robbers took advantage of Fesler and Crane's shock to take Fesler's purse out of the bushes and demand Crane's cell phone, and then they drove off.
"I had a real hard time eating, sleeping," Fesler said. "I just want safety."
---
10) The anonymous woman behind crimesurvivor.blogspot.com
The 34-year-old woman who started crimesurvivor.blogspot.com in April of 2007 chose to remain anonymous, but she didn't keep the crimes committed against her that way. In the second post on the blog, she began to tell her story in detail. Even before she was victimized as a child, she felt isolated; her hair was cut so short because of a lice infestation over the summer that she was mistaken as a boy; her family was broke; her mother didn't live with the family, but instead was hospitalized for mental illness. Looking back, she believes the isolation made her vulnerable to grooming and victimization. And one man picked up on that and sexually assaulted her when she was nine years old.
In her first post, she said that telling her story was powerful. Every time she tells it, she feels a little more whole. She started the blog after her friend confided that she, too, had been sexually abused as a child—and her friend had never told anyone before. It reminded the blog owner of how it felt to tell her story of abuse for the first time, and so she decided to create a site where she could help others tell their story without being as vulnerable. The blog ran from 2007 to 2011; it seems to have been a success.
---
11) Jennifer Schuett
At the age of eight, Jennifer Schuett was kidnapped, raped, and nearly killed. She refused to forget her attacker's face, even when it came to her in nightmares most nights for almost 20 years. But the fact that she refused to forget meant that her attacker faced justice. He was arrested when Jennifer was 27 and committed suicide in his cell rather than face a jury. Last year, an article about Jennifer sharing her story at the Crimes Against Children Conference ran in the Dallas News. Jennifer spoke to three thousand law enforcement officers, children's advocates, and attorneys, all of whom were at the conference to learn more about preventing, prosecuting and treating child abuse.
Jennifer's kidnapper took her out of her bedroom. He told her he was an undercover police officer and that they were waiting in his car at the elementary school for her mom to pick her up. Then he laid her across the front seat and began to molest her. Jennifer did everything right. She asked where his gun was. She asked where his badge was. That didn't stop her kidnapper from raping her. It didn't stop him from slitting her throat from ear to ear. When he left her to die in the woods, Jennifer played dead until she couldn't see him anymore. Then she tried to scream, but she couldn't. She couldn't run, either. Instead, she laid in the woods for roughly 14 hours. Children playing tag found her. She thinks she survived because fire ant bites allowed the blood from her neck to clot.
Doctors told her she wouldn't speak again. They told her she wouldn't be able to have children.
Last year, Jennifer spoke to three thousand protectors of children, and she was pregnant when she gave her speech.
---
12) Violette Mutegwamaso
When civil war ripped this Rwandan woman's country apart in 1994, Violette was alone with her children. Her husband had a job in a village three hours away, where he could earn better pay, and the Hutu vs. Tutsi violence kept getting nearer. Violette carried her two children in her arms and fled to the church. She thought it would be a sanctuary. Instead, she walked straight into the violence.
A militia was attacking the church. They were shooting unarmed people. To survive, Violette fell to the floor and smeared blood on herself and her children. They hid among corpses and played dead for a week, until the Rwandan army came to liberate the area.
Violette's husband was murdered. She had to raise a five-year-old son and four-year-old daughter on her own. Because so many children no longer had parents, she also took in an orphan. And she did her best to keep going.
---
13) Kim Young Soon

Kim Young Soon's only crime was her friendship with Sung Hye-rim. Before she was sent to the Yodeok Prison Camp, she was a celebrated dancer in North Korea. But Kim Jong Il sent her to Yodeok because she knew about his relationship with Sung. As she put it in her book, "I Was Sung Hye-rim's Friend," "Kim Jong Il, a would-be No. 1 leader of the republic, was in a relationship with a (once) married woman would be a huge scandal, and Kim Jong Il tried to keep the highest security." Evidently, that included sending his consort's friends to prison.
An article on PolicyMic.com discussed Kim Young Soon's ordeal. Her entire family was sentenced to imprisonment in Yodeok. Another prisoner informed on her husband for an alleged crime; her husband was taken to the total-control zone of the prison. Her entire family—parents, four children, and husband—died inside Yodeok. She had no idea of what her crime was, if she'd even committed one. She wouldn't be told until 10 years after she was released. While in Yodeok, she watched mothers try desperately to feed their emaciated children, resorting to roasted rat fetuses to try to get calories into them. Political prisoners would eat whatever they could get their hands on. On multiple occasions, the entire camp was forced to watch executions of prisoners who tried to escape. Even after she was released, she was still a prisoner of the North Korean political system, but at least she no longer had to eat rat fetuses.
---
14) Margaret E. Smith
On March 18, 2013, Margaret E. Smith, an 89-year-old woman, gave two teenage girls a ride from a convenience store. Those same teens forced her into her trunk and drove around for nearly two days without letting her out. They finally dropped her at a cemetery. On May 1, 2013, Margaret was honored at the Delaware Victims' Rights Task Force's 22nd Annual Tribute to Crime Victims and Survivors. Four teenagers have been charged as adults in the carjacking.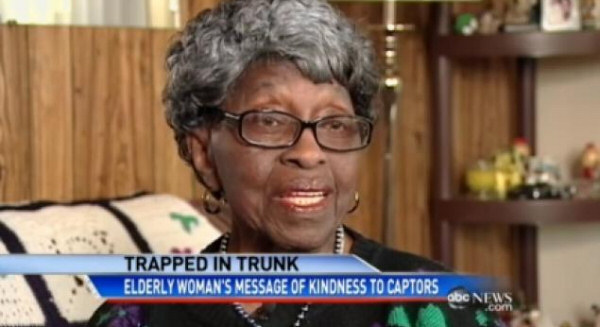 ---
15) Evan Todd
Evan Todd survived the Columbine school shooting. And on Feb. 19, 2013, he offered a point-by-point analysis and rejection of the gun control policies proposed after the Sandy Hook school shooting.
Evan Todd: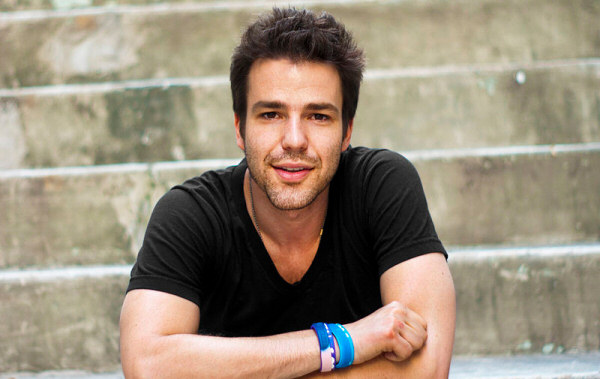 Evan Todd has done perhaps the most important thing a survivor can do: he has looked what happened in the face and told it that it is not changing his thoughts and opinions solely because he was directly affected. No matter what any other person thinks about Evan's position on gun control, or about any position that a survivor takes after living through a horrific ordeal, having the courage to make something positive out of devastating circumstances is something to admire.
Legal
Top 20 Most Ridiculous Lawsuits
25 Funny & Crazy Arrest Stories
10 Innocent People who Died on Death Row
Top 15 Myths About Guns
15 Cool Things Prisoners Get To Have In Jail
Top 15 Illegal Drugs That Used To Be Legal
15 Unusual Ways Crimes Have Been Solved
15 Survivor Accounts of Gruesome Crimes
Top 20 Most Ignored Road Signs & Their Accidents
15 Fascinating Facts about the Mafia
15 Weird Actions That Are Prosecuted in the Modern World
15 Legal Counsel That Have Never Lost Court Cases
The Adverse Effects of Intellectual Property Laws on the World of Art