15 Most Bizarre Things Purchased by Celebrities
We all have fantasies about what we'd buy if we won the lottery, but celebrities have already won the lottery of life. Celebrities will often purchase the homes of their dreams, while others will put their money away into high interest bank accounts and plan for the future. Take Susan Boyle for instance, the Scottish superstar who became famous for her shock performance of 'I Dreamed a Dream'. Today, Boyle is worth millions and yet lives off an allowance of £40,000 per year and lives in a modest house in Scotland.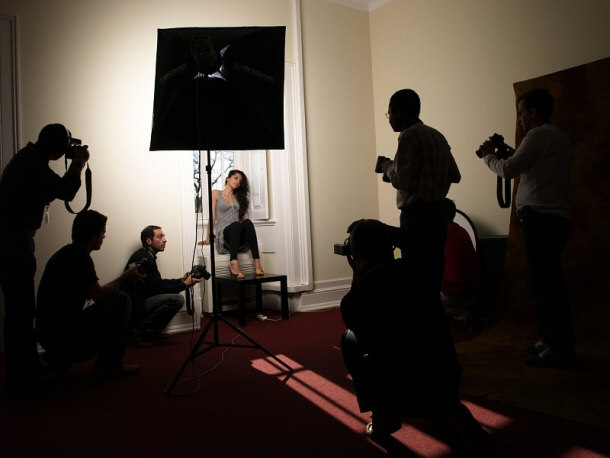 By Osvaldo Gago via Wikimedia Commons
There are, however, many celebrities that go all-out, not caring about money and purchasing some of the strangest things for huge amounts of money. We've listed the top 15 weird purchases by celebrities of our time that are, quite frankly, jaw dropping! From dinosaur skulls to pigeon bones, gold iPhones to general stores in Massachusetts, the celebrities of our time really do know how to live a luxurious lifestyle and, perhaps more so, waste a whole lot of money!
---
15) Nicolas Cage's Dinosaur Skull
Nicolas Cage has developed a reputation for collecting fossils, and it has recently been announced that in 2007, he paid a huge sum of money for a 67-million-year-old dinosaur skull. This was the largest dinosaur skull to ever go to auction, at the time, and was the skull of the Tarbosaurus bataar, which was a close relative of the famous T-Rex.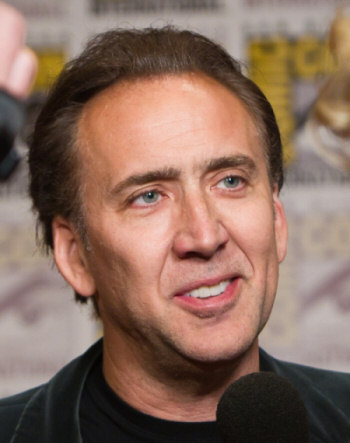 By Electroguv via Wikimedia Commons
The price for such an incredible artifact? An incredible $270,000! It has also been revealed that Leonardo Dicaprio was also bidding for the same dinosaur skull, with a view on adding it to his substantial fossil collection.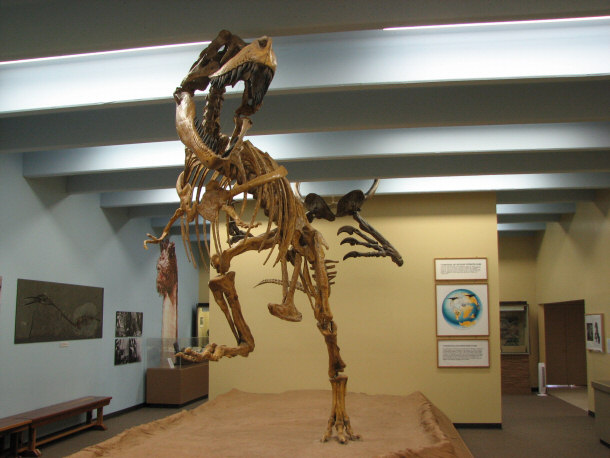 By DaBler via Wikimedia Commons
The auctioned dinosaur skull has recently come back into the news, however, as it has been revealed that the man behind finding the skull has recently pleaded guilty to illegally importing fossils. Eric Prokopi, the commercial paleontologist, had been importing fossils from China and Mongolia, and it seems that US authorities are now tracking the origins of the skull that Cage bought. It's possible that the skull he purchased could be seized by the government for an investigation, as Prokopi has never revealed how or where he got any of the fossils he sold from. Nobody knows quite what will happen to the skulls, whether Cage will be able to keep them or even whether he will be reimbursed. We'll just have to wait for the headlines about Nicolas Cage, a Tarbosaurus skull and a quarter of a million dollars!
---
14) Paris Hilton Dog Mansion
Ever been amazed at the price of small apartments in inner cities? Then you'll be totally taken aback about how much Paris Hilton's new doghouse costs. The well-known socialite is famous for carrying around her small dogs, which include Dolce, Prada, Tinkerbell and Prince Baby Bear. The dogs have a significantly better standard of life than many people earning minimum wage, after the famous millionaire splashed out more than $325,000 on a new doghouse for her pets.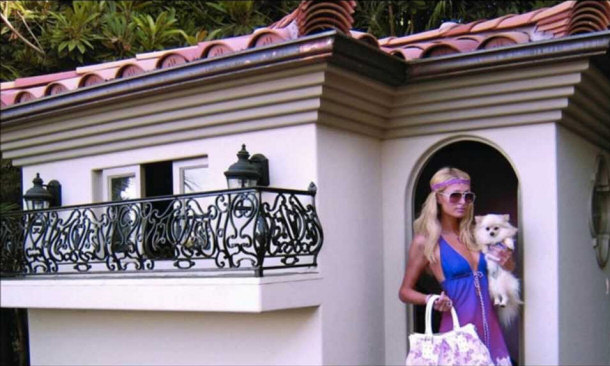 The doghouse was designed to be a miniature mansion, and it features air conditioning, a crystal chandelier, heating and more. The extravagant kennel has its own garden, stairs, a rood and even a balcony for the dog to enjoy. For that kind of money, you could buy two suburban homes!
---
13) Ghost Hunting Gaga
International superstar is known for spending huge amounts of money on weird clothes, but recently it has been revealed that she has spent thousands on ghost busting services and ghost busting equipment. The quirky singer, songwriter and performer was scared of evil spirits at a hotel and concert venue that she was staying and performing in during 2010. During her stay, she had the concert area examined by paranormal investigators before she agreed to stay there during her tour.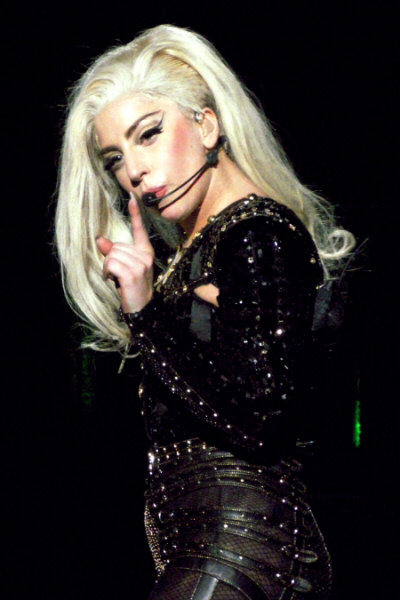 By Yne Van De Mergel via Wikimedia Commons
It has been reported that Lady Gaga believes in reincarnation, and that she is in fact the reincarnated ghost of her dead auntie, and it's even rumored that Gaga has spent in excess of $50,000 on Electro Magnetic Field machines that are said to detect the presence of spirits.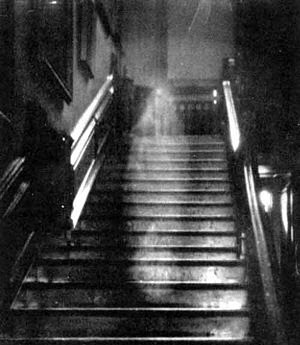 By RenamedUser01302013 via Wikimedia Commons
This isn't the first time that Gaga has spent large amounts of cash on strange purchased, though! In fact, Gaga spent more than half a million dollars on a private jet to transport her wardrobe and performance equipment to her performance on the British talent show, the X Factor, in 2009. It's even been rumored that she's interested in buying a castle in Britain!
---
12) Tyson's Two-Mil Tub
Mike Tyson, the retired professional boxer, has been in the news numerous times for his extravagant purchases. Not a stranger to an extravagant lifestyle, with a tattoo on the side of his face, the heavyweight boxer has been reported to have been squandering a huge amount of his fortune over the last few years.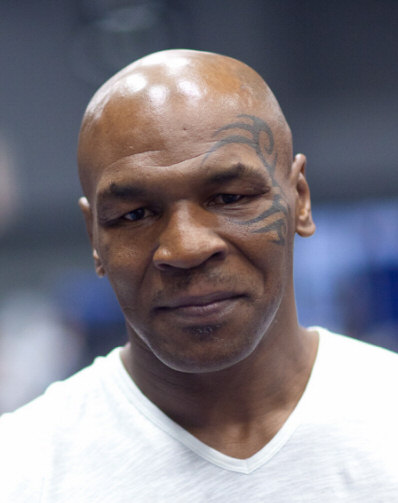 By Brian Birzer via Wikimedia Commons
The boxer first became the lineal champion in 1988, when he beat his opponent, Michael Spinks, by knocking him out in just 91 seconds. Soon after, he list his titled, but regained them in 1991. Since then, Tyson went on to become one of the most famous boxers to have ever existed, his fortune has allowed him to spend more than $4.5 million on cars, and Tyson even purchased a $2 million dollar bathtub for a partner he would later break things off with. Tyson has even spent more than $140,000 on two Bengal tigers.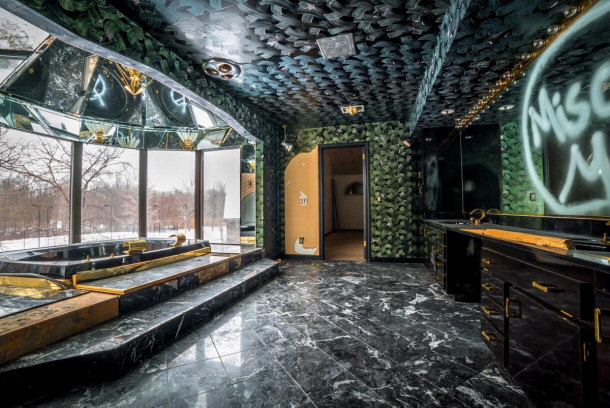 ---
11) Ben Affleck's Bathmat
In one of the stranger celebrity reports of the last few years, Ben Affleck posed smiling with a shop owner selling him a Turkish rug for his bathroom in 2012. Affleck, a well-known movie star, recently decided to take a look at the bazaar in Istanbul, Turkey. During the day, he purchased an antique Turkish rug from a friendly and obviously rather persuasive salesman. Affleck commented that the salesman claimed the rug had the blood of 10,000 kings woven into it, and that it will help make his wife love him. Instead of cherishing the apparently royal and magic rug, Affleck found no other purpose for the $2,500 rug than as a bathmat.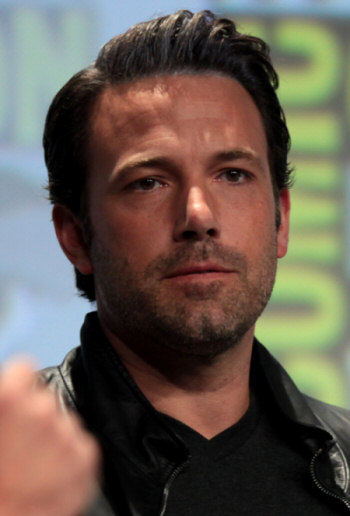 By Gage Skidmore via Wikimedia Commons
Affleck explained that after he got the rug, he showed it to his wife and despite explaining the story she told him that they'd already ordered a rug for the living room. Two and a half thousand well spent? Probably not, but it's a good anecdote for visitors!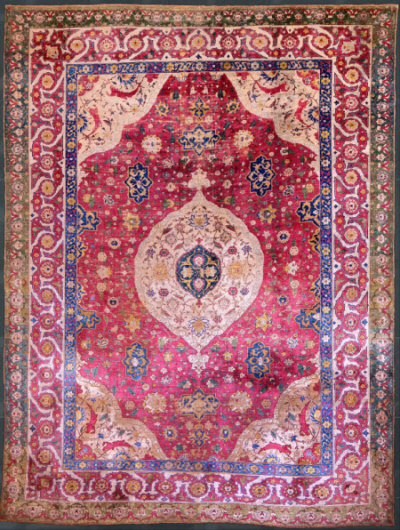 ---
---
10) Beyonce's Balenciaga Leggings
When it comes to purchasing expensive clothes, most people think about Versace sunglasses, Prada shoes, Armani suits, Vivienne Westwood dresses and diamonds. After all, if you're going to spend a lot of money, you want something to show for it! This rule, however, doesn't seem to exist with celebrities.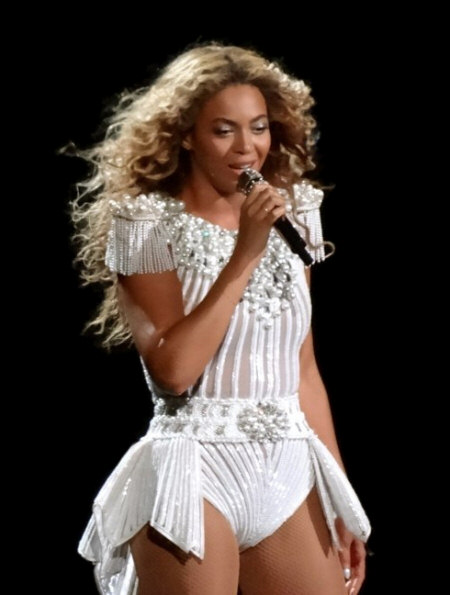 By Nat Ch Villa via Wikimedia Commons
Singer and performer Beyonce was, in 2007, reported to have spent more than $100,000 on a single pair of leggings. That's right, leggings! The superstar decided that comfort was worth paying for, and she made an appearance at the Black Entertainment Television Award Show in 2007 wearing the expensive trousers.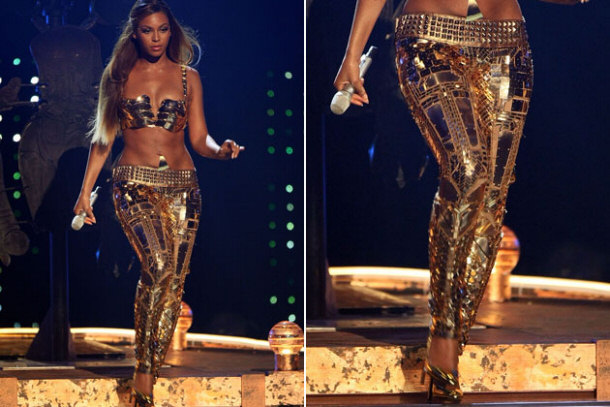 Beyonce was clad in tight, gold leggings made by Balenciaga, coupled with a matching top, that didn't leave much to the imagination. For most, $30 is more than enough for leggings, but the former signer of the girl band Destiny's Child decided that leggings just weren't good enough for her unless they were encrusted in real gold and made to sparkle in the spotlight when performing on stage in front of thousands. Years on after her 2007 performance, she may well be wearing the luxury leggings around the home!
---
9) A Plane Ticket for Bono's Hat
Ever complained about the price of postage? Well, at least be glad you'll never send a parcel that costs more than $1,700! This is the price that the U2 lead singer, Bono, paid to send his hat from London to Italy back in 2005. The fashionable celebrity realized that he'd left his new hat in Italy, and instead of going without his favorite hat, paid for a flight ticket for his hat. Not a person, not international postage, but an actual seat on an airplane so that his hat would be with him as soon as possible.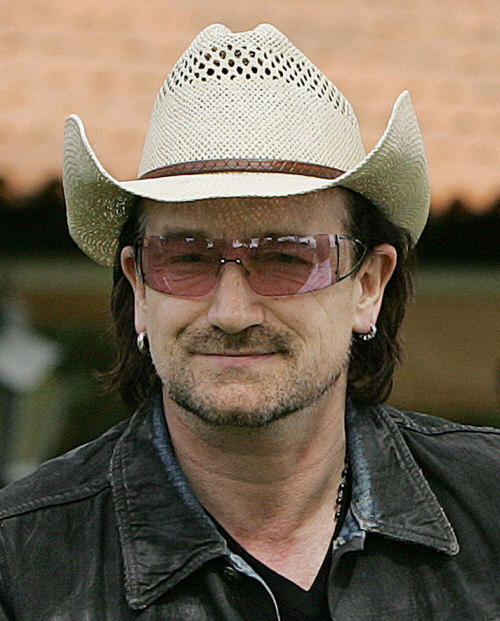 By Ricardo Stuckert via Wikimedia Commons
Oh, and don't forget, it was first class. You wouldn't want your hat getting squashed in standard class, of course!
---
8) Chris Brown's Bugatti
The Bugatti Veyron, made by French company Automobile Ettore Bugatti, is the fastest street-legal car in the entire world. The super car has a top speed of more than 431 km/h and was given the 'care of the decade' title between 2000 and 2009 by Top Gear, the British television show that has become popular round the world.

By Spellcast via Wikimedia Commons
The car has been produced since 2005, with a new version released in 2009, the Grand Sport, and later the Super Sport in 2010. HartmutWarkuss designed most of the car, but the exterior bodywork was designed by Volkswagen designer JozefKaban. This incredible car can easily set you back $1.5 million, making it a car only for the rich and famous. For this reason, it's no surprise that the car was swept up by musician Chris Brown.
There are only 200 models of Veyron known to exist in the world, ever since they began production. There are expected to be another 100 built in the near future, and even then it will remain one of the least common cars on the road.
Bugatti Veyron 16.4



By M 93 via Wikimedia Commons
Brown is of course the rapper that hit headlines when his relationship with singer Rihanna went sour.
---
7) Daniel Radcliffe's Magical Mattress
Most young people aren't interested in spending all that much money on their beds, let's face it! As long as you have somewhere warm to sleep that's relatively comfortable, the idea of spending thousands on a mattress simply wouldn't cross your mind. However, for Harry Potter superstar Daniel Radcliffe, that's certainly not the case. The young actor-come-millionaire recently paid more than $17,000 on a mattress, reportedly.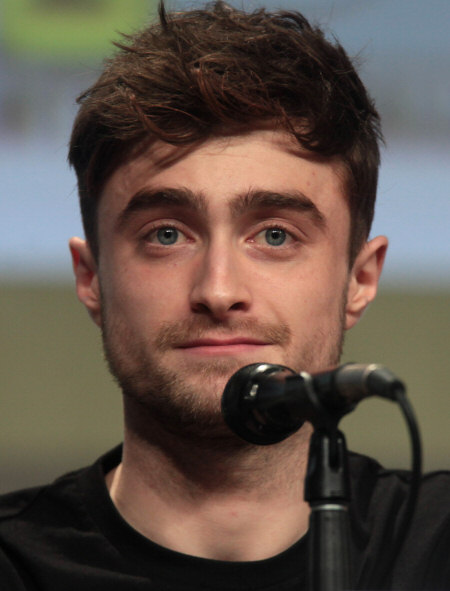 By Gage Skidmore via Wikimedia Commons
Realistically, the young millionaire could probably afford 100 of those and still not feel the strain, but it's a perplexing amount of money for anybody to spend on a mattress.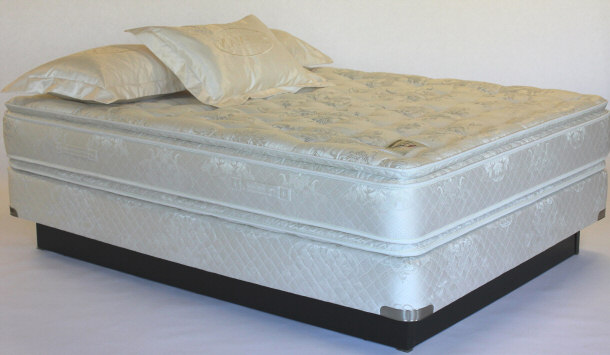 By Yahquinn via Wikimedia Commons
The actor, who was first paid $320,000 at the young age of 11, seems to like spending money, just like his fellow actors. His co-star on screen, Rupert Grint, is also reported to have bought an ice cream van with his Harry Potter fortune.
Whether or not Radcliffe can afford it, $17,000 for a mattress or even a bed seems amazing, making him an ideal fit for our list of the 15 most bizarre things purchased by celebrities.
---
6) Kim Basinger-Ville
If you've ever dreamed of owning your own town, then you're going to be immensely jealous of Kim Basinger. The American singer, actress and fashion model, who is known for playing the Bond girl in 'Never Say Never Again' has had rocky relationships and a touch-and-go experience in the movie industry. After not knowing what to do with the money that she had earned in the late 1980s, it was suggested to her that she purchases a small town and sets up a tourist attraction where people can learn about movie studios and enjoy an annual film festival.
Kim Basinger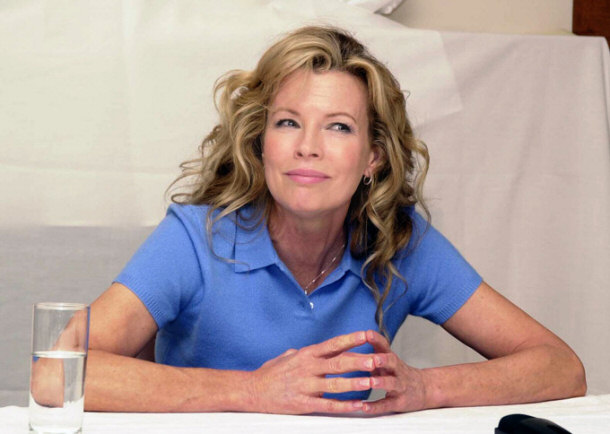 The town that was recommended was Braselton, in Georgia. The purchase was made, and Kim Basinger spent $20 million on nearly 1,700 acres of land. This was expected to be a great success for the model, but after running into financial difficulties, Basinger began to sell off parts of the town she had purchased. From 1995 onwards, the town was slowly sold off and eventually became owned by a single developer called Wayne Mason.
Wayne Mason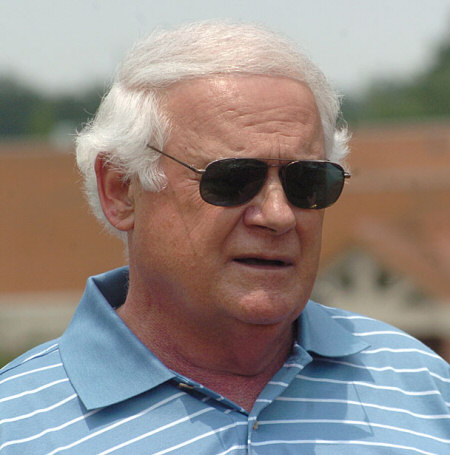 It was in a 1997 interview with Barbara Walters that Basinger commented that it was not a great decision to make as it simply created a rift in her family. The financial difficulties also caused a great deal of trouble, and after making money in her 1993 movie Boxing Helena, the superstar filed for bankruptcy. Today, Basinger remains an animal rights activist and a vegetarian, and has even posed for publicity shoots for PETA's anti-fur campaign.
---
5) Beckham's Gold iPhone
As if the iPhone didn't already cost the earth, David Beckham's wife, former Spice Girl Victoria Beckham, was snapped back in 2011 with a gold-plated iPhone 4. Designers in the past have created some pretty impressive, stylish cases to protect your iPhone, but this is no boring old case. The gold case, designed by UK-based designer Stuart Hughes, is made of 150g of pure 24-carat gold.
David Beckham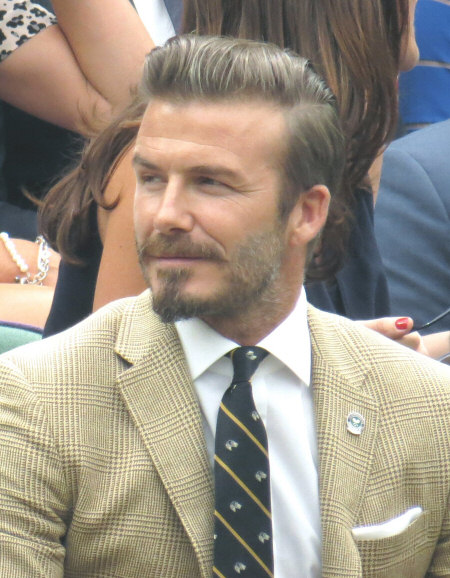 By Brian MInkoff-London Pixels via Wikimedia Commons
Beckham, once known as Posh Spice, was seen at Heathrow Airport holding her $33,000 gold iPhone 4 in her hand, which featured a photograph of her photogenic footballer husband David Beckham as the home screen.
This is an incredible amount of money to spend on a phone, but amazingly, this isn't the cheapest option. In fact, the model that Posh Spice was sporting was one of the cheaper options when you consider what else is available. The most expensive phone in the world was sold in 2010 for an incredible £5 million GBP. This was an iPhone 4 that had 500 perfectly cut diamonds on the back, making up the famous Apple logo. All in all, the phone weighed in at more than 100-carats, making it a spectacular buy for anybody.
Victoria Beckham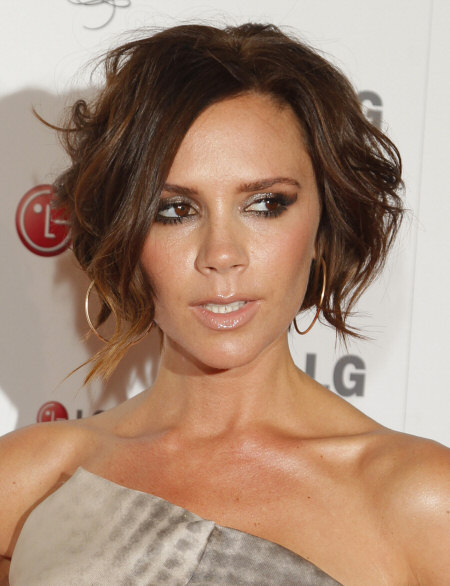 The $33,000 iPhone is certainly a strange purchase, but when you consider her husband's career at the time, it's certainly no surprise that this well-known diva would splash out on something so expensive. The photograph of Beckham was taken back when her husband, David, had only recently signed his $1 million deal at LA Galaxy.
---
4) Spielberg Splashes Out on Citizen Kane Sled
Citizen Kane, the classic 1941 drama movie that was written by, directed by, produced by and starred in by Orson Welles, is still one of the best-known movies today. The movie features the likes of Joseph Cotton, Everett Sloane and Ray Collins, and has a range of references that are still used today.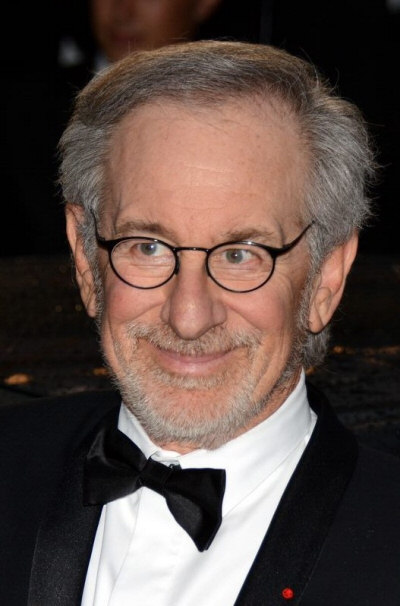 By Georges Biard via Wikimedia Commons
Mostly, the movie is narrated through flashbacks, and a notable part of the movie is the mystery of the dying word whispered by a media businessman, 'rosebud'. In the film, rosebud is in fact the name of a sled that's used, and it was announced in June 1982 that Steven Spielberg had bought that very sled.
Orson Welles in Citizen Kane

In early June of 1982, Rosebud the sled was auctioned off at the Sotheby Park Bernet and bought by the legendary movie producer Steven Spielberg for $55,000. Combining the buyer's fee of 10%, the overall cost of the sled was $60,5000.
The sled purchased by the movie director was one of three balsa wood sleds made for the final scene of the film, and it is this sled that is the only one to have survived the filming. The other two that were used ended up being burned in the scene of the movie in which a workman throws the sled into a furnace.
Spielberg explained that his purchase of the sled was because he considers Citizen Kane to be the 'most classic movie ever made'. The director had purchased the sled via telephone bid, and also explained that Rosebud was a 'symbolic emblem of quality in the film business.'
To others, it's just a sled!
---
3) Depp's Pigeon Bones
If someone told you that another person collected pigeon skeletons, you'd think they were lying. If somebody told you that Johnny Depp collected pigeon skeletons, you'd think they were mad. In reality though, it's absolutely true and easily one of the weirdest things that any celebrity has spent money on!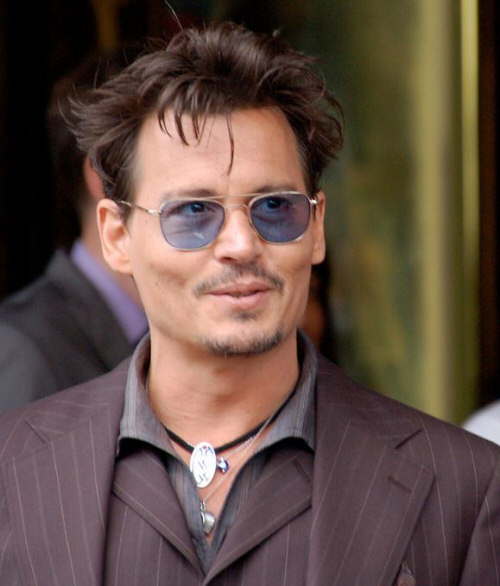 By Angela George via Wikimedia Commons
The actor, who became particularly famous for his young role in the cult film Edward Scissorhands, collects a wide range of things that seem more suitable in a haunted house, or perhaps on the shelves of Tim Burton's bedroom. Perhaps all the dark stories of Tim Burton and Depp's regular acting partner, Helena Bonham Carter, has begun rubbing off on him. The Pirates of the Caribbean star doesn't just collect pigeon skeletons, but also bats and insects from all over the world.
Pigeon Skeleton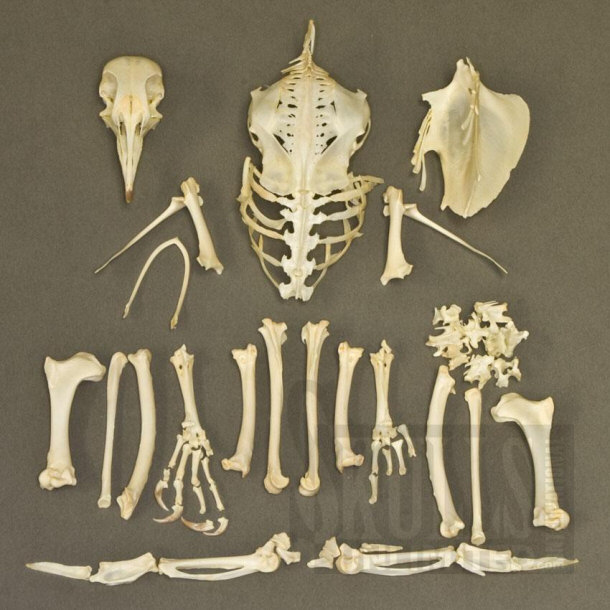 Elsewhere in the Depp home, you will come across the blades from his role as Edward Scissorhands, and a range of other personal items from the deceased writer Jack Kerouac. Johnny Depp is known to own Kerouac's jackets and suitcases and even has letters written by the author.
---
2) Amanda Seyfried's Dead Horse
If Johnny Depp buying pigeon skeletons wasn't weird enough for you, how about Amanda Seyfried buying a dead horse? When staying in England for the premiere of the movie Red Riding Hood, movie star Amanda was so amazed by a taxidermy produced miniature horse called Antoine, she decided to buy the animal. She took the stuffed horse home with her and explained that the horse she purchased was three years old when it died. She had the horse shipped to Los Angeles from England, and apparently, Seyfried had hoped that the dead horse would become her dog's best friend.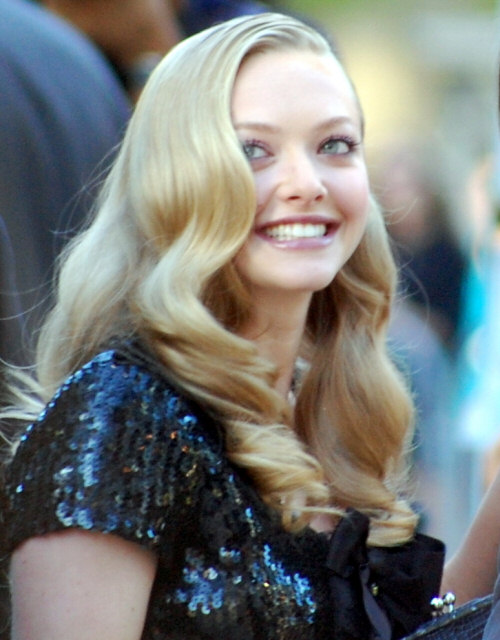 By Courtney via Wikimedia Commons
Seyfried also explained that the horse was an example of some of the best taxidermy in the world, which is why she felt that she had to purchase it. The star is known for being quirky, deep and even sometimes a little philosophical, but fans were taken aback and surprised to hear about the movie star's taste in home furnishings. Still, it's hard to tell whether it's weirder to have skeletons like Johnny Depp in your home, or a three-week-old horse making friends with your dog!
Dead Horse in the Desert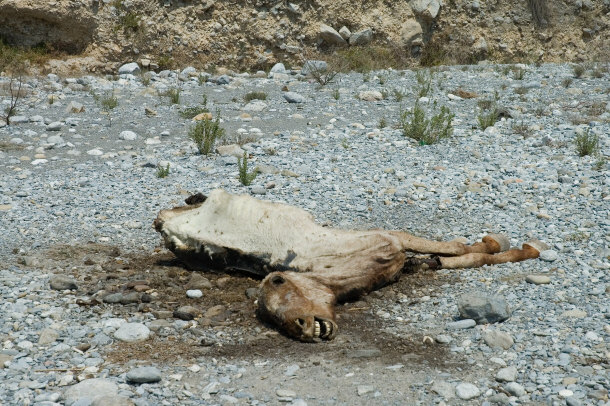 By Ianaré Sévi via Wikimedia Commons
---
1) Steve Carrell's Store
Number one on our list of the weirdest, most bizarre things purchased by celebrities has to be Steve Carrell's purchase of a Massachusetts store, that he never intended to own or profit from!
Carell is best known for playing Michael Scott on the American version of the hit sitcom, The Office, as well as featuring in the movie Anchorman. Aged 45, in 2009, the actor decided to purchase the Marshfield Hills General Store on the south shore of Massachusetts, just 25 minutes away from Boston.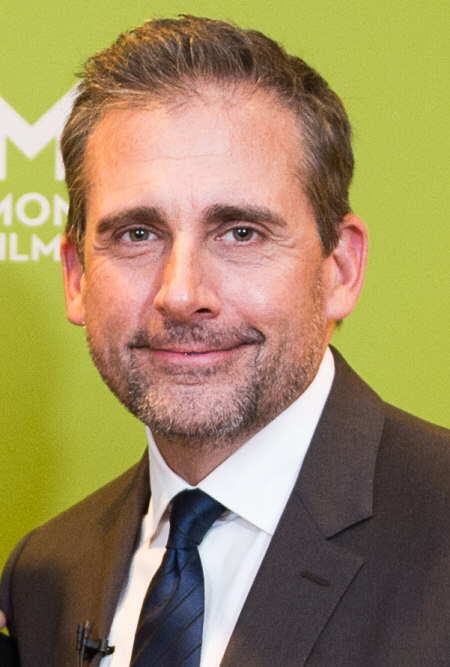 By Montclair Film Festival via Wikimedia Commons
Instead of running or using the store, he put his sister-in-law, Tish Vivado, in charge of it. He said, however, that customers should expect to see him working in there every once in a while. Despite having no intention of benefiting from the store himself, he wrote in an email to the Boston Globe that he will take charge of the cash register or stock the shelves whenever he gets the time to do so.
Tish Vivado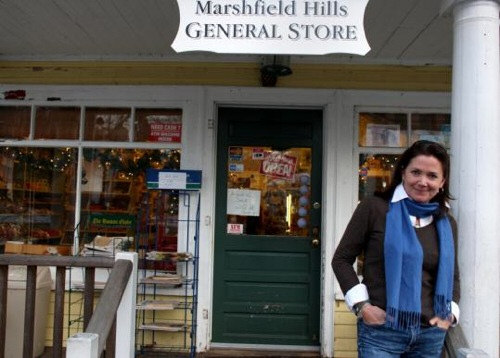 The reason for the purchase appears to be entirely emotional. The previous owner of the store, Sherry Bechtold, had run the store with her husband, Bob. They sold the building and the business to Carell after financial difficulties and wanting to pass on the building and business to somebody who cared for it. Carell himself had often visited the store when he was younger, and so, wanted to be able to 'preserve a piece of Americana', in his own words.
Carell's sister-in-law took over the store on January 1st, 2009 and to this day, the store is still owned by Carell and the 155-year-old building has been kept in great condition.
---
Conclusion
It seems like there will always be an endless stream of entertainment when it comes to the lives of celebrities. We don't even have to look at the daily mishaps and arguments between famous lovers – we just have to take a look and see what regular people do when they come into these huge amounts of money! Not only is it fun to see 'how the other half live', but it can also be immensely interesting to see how people act when they are taken out of the regular, working lifestyle.
We may laugh, but truthfully, we'd all probably be guilty for spending $33,000 on a mobile phone or $17,000 on a mattress if we knew we could afford it. After all, that mattress must be incredibly comfy and a 24-carat gold iPhone would really set you out from the crowd.
Specific People
15 Things You Should Know About Stephen Hawking
15 Fascinating Facts about Michael Jackson
15 Fascinating Facts about Al Capone
15 Interesting Facts about Mother Teresa
15 Interesting Facts about Walt Disney
15 Interesting Facts about George Washington
15 Interesting Facts about Gandhi
15 Interesting Facts about Franklin Roosevelt
15 Interesting Facts about Ben Franklin
Top 15 Interesting Facts about Archimedes
15 Little Known Facts about Martin Luther King
15 Interesting Facts about Ronald Reagan
15 Interesting Facts about Nelson Mandela
15 Interesting Facts About Shakespeare
15 Interesting Facts about Marie Curie
15 Interesting Facts About Julius Caesar
15 Interesting Facts about Leonardo Da Vinci
15 Interesting Facts about Captain James Cook
15 Interesting Facts about John F. Kennedy
15 Interesting Facts About Cleopatra
15 Interesting Facts about Barack Obama
15 Interesting Facts About Albert Einstein
15 Interesting Facts about Adolf Hitler
15 Interesting Facts about Christopher Columbus
15 Interesting Facts About Bill Gates
People Related
15 Most Bizarre Things Purchased by Celebrities
Top 15 Reasons Why People Commit Suicide
25 Individuals Who Thrived with Savant Syndrome
20 Celebrities Who Invented Amazing Things
Top 15 Drugs People Commonly Overdose and Die From
Top 15 Myths about Death
15 Unusual Ways People Have Died
15 Crazy Festivities Around the World
55 Celebrities With Physical Imperfections
15 Funny and Unusual Ways Interviews Have Been Held
15 Weird Ways People Improve Their Confidence
15 Of the Darkest Crime Personalities We Hope to Never Meet
15 People Who Killed for a Living
15 Famous Celebrity Meltdowns
14 Fun Activities That Have Ended Up In Death
15 Facts & Info About Human Trafficking
Shorter Top Lists:
10 Billionaires as Wasteful or Fanciful as They are Wealthy
10 Ruthless Serial Killers Who Were Never Caught
10 Dangerous Serial Killers

Informational:
Detecting Lies: How to Tell Whether or Not Some is Truthful
Cannibalism in History and the Modern World
What Your Favorite Color Reveals About You
What is a Weirdo? Defining Weirdness in Society
Media's Effect on Society
How to Attract Beautiful Women