15 Interesting Facts About Bill Gates
Bill Gates, one of the wealthiest men in the world, is practically a household name due to the huge popularity and use of Microsoft products. Itís unlikely that youíve never heard of Bill Gates, but itís possible that there are some things about his life you didn't know. He was born on October 28, 1955, in Seattle, Washington, the same city where his family currently lives. Heís famous for founding Microsoft and creating Windows, which he introduced in 1985, but there are many other elements to his life and career. Heís known for his brains and his philanthropy, but many of the details of his life are harder to come by. Because he is so wealthy and famous, people are very interested in learning more about him and the journey he took to becoming the one of the wealthiest and most influential people in the world.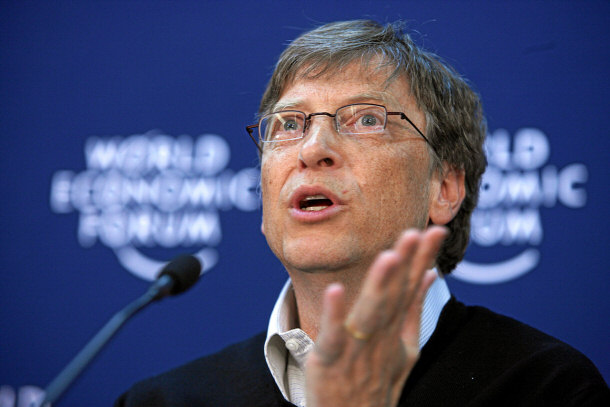 By World Economic Forum /Photo by Andy Mettler [CC-BY-SA-2.0], via Wikimedia Commons
Here are fifteen interesting facts about Bill Gates that you probably didnít know before now.
---
15) He was a 31-Year-Old Billionaire
Bill Gates was raised in Seattle, near the current headquarters of Microsoft, and was bright from a very young age. He reportedly told his professors at Harvard that he planned to become a millionaire by the time he turned thirty. Gates certainly surpassed this goal when he became a billionaire just one year after his millionaire goal mark. He became the head of Microsoft in 1978. At the age of only twenty-three, Microsoft was already earning $2.5 million. Gatesís own earnings rocketed over the years and in October of 1987, just before he turned thirty-two, Forbes named him a billionaire.
Bill Gates at the 2007 Halo 3 Launch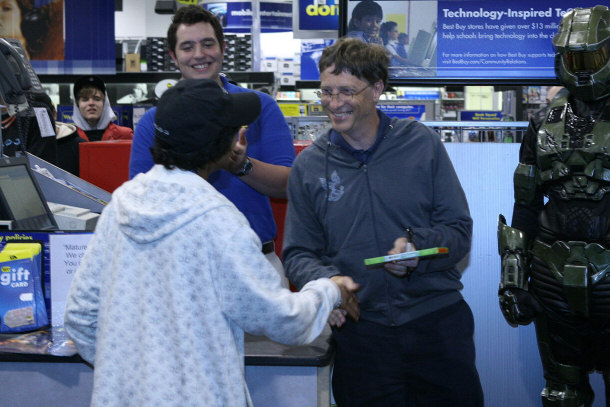 By Gamerscore Blog from USA (Halo 3 Midnight Madness Bellevue Best Buy 206) via Wikimedia Commons
In an interview with Daily Mail, Gates stated that his children make fun of him by singing the song ďBillionaireĒ by Bruno Mars. Itís certainly appropriate. Microsoft was a quickly-growing company, with quickly-growing profits, as made evident by Bill Gatesís rise to wealth.
---
14) Bill Gates KBE
In 2005, at the age of forty-eight, Bill Gates received an honorary knighthood from Queen Elizabeth II. Since he is an American citizen he cannot be called Sir Bill Gates, but his title is KBE. KBE stands for Knight Commander of the Order of the British Empire. Thatís quite a title. He and his wife Melinda visited Buckingham Palace for the ceremony where he was given an insignia, and during his stay he and the Queen talked about computers along with other things.
Queen Elizabeth II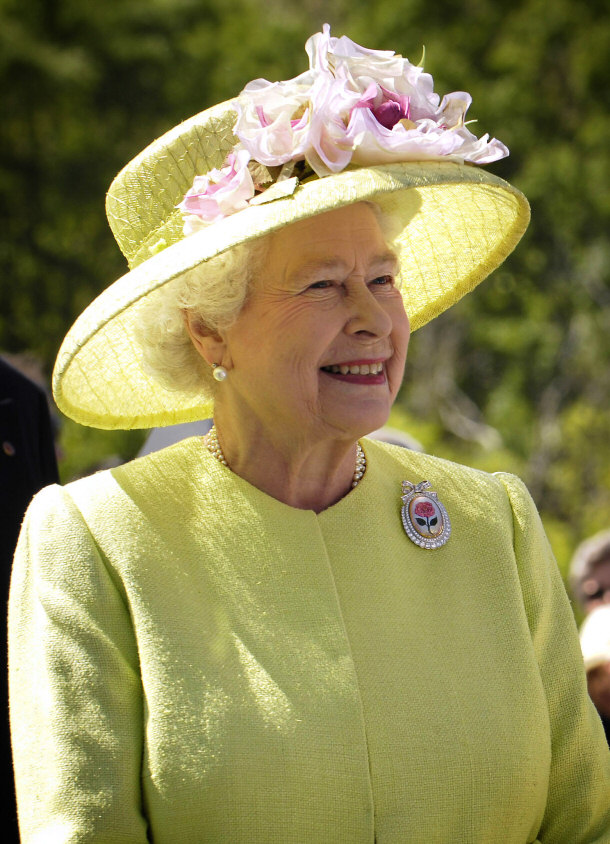 Other Americans who have been given honorary knighthood include director Steven Spielberg, President Ronald Reagan, and actor Bob Hope.
---
13) Early Retirement
Bill Gates may be famous for founding and running Microsoft, but he no longer does that full time. As of 2008, he retired from working daily at Microsoft so he could focus on his charitable activities. He is still Chairman at Microsoft, but he now devotes the majority of his time to his philanthropy. He and his wife Melinda operate the Bill and Melinda Gates Foundation, which is the largest organization of its kind in the world. The foundation partners with other organizations to try to make an impact on the larger problems of the world. There are four major focus areas for the foundation. The first is the Global Development Division, which focuses on poverty and hunger across the globe.
The Bill and Melissa Gates Visitor's Center Entrance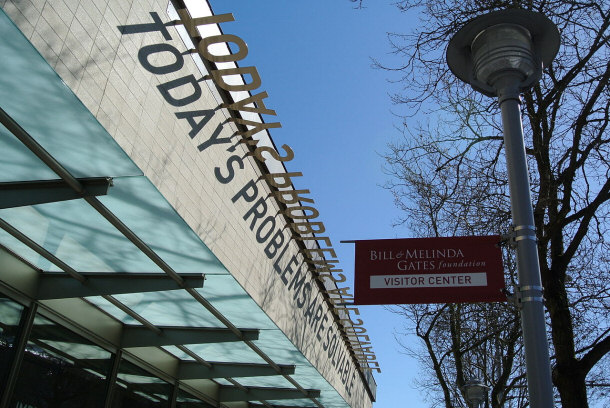 By Adbar, via Wikimedia Commons
The second is the Global Health Division, which works for global advances in health. One focus of this division is to work on vaccines for polio, malaria, and HIV. Gates has stated in an interview with the Daily Mail that there is so much money invested in curing cancer that he prefers to focus his money on diseases like malaria, which have more likelihood of being cured with the help of the large amount of money his foundation can contribute. The third focus of the foundation is the United States Division, focused primarily on education, and the last area is the Global Policy and Advocacy Division.
---
12) An Aptitude for Scholastics
Bill Gates is known for being a very smart man, but his score on the Scholastic Aptitude Test (the SAT) is the proof to back it up. When Gates took the SAT in high school, he scored 1590. The highest possible score for the SAT at the time was 1600. Itís no surprise then that he was accepted to Harvard University, where he enrolled after graduating from high school in 1973. While this is one of the top fifteen interesting facts about Bill Gates, another interesting tidbit is that his Microsoft co-founder, Paul Allen, scored a perfect 1600 on his SAT.
Paul Allen Pictured Third From Right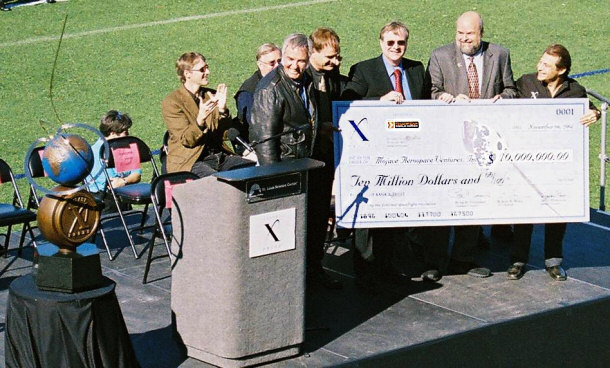 By Kbh3rd, via Wikimedia Commons
Though not as rich or famous as Bill Gates, Allen is also a billionaire and philanthropist. Allen is also a big figure in Seattle. He owns Vulcan Sports and Entertainment, the company that partially owns the Seattle Sounders, a Major League Soccer team. He also controls CenturyLink Field, home to the Sounders and the Seattle Seahawks, the National Football League team that is also owned by Allen. Both Microsoft founders, Gates and Allen, are exceptional examples for the argument that the SAT is a test that can predict success and brain power.
---
11) An Early Start with Tic Tac Toe
Bill Gates was fascinated by computers from an early age and one of the interesting facts about him that you may not know is that he started writing computer programs when he was only thirteen years old. The first program he wrote was a tic tac toe game in which the player could play against the computer.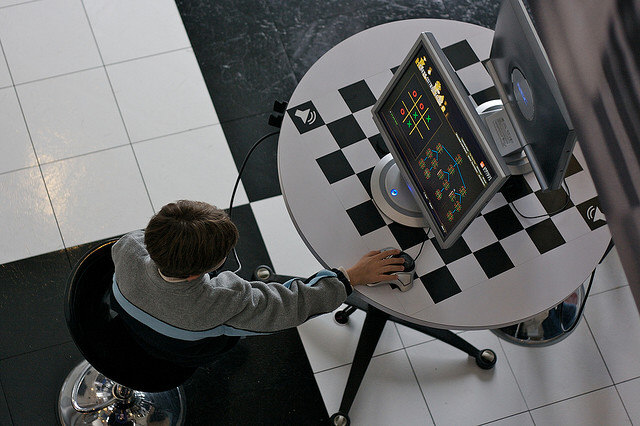 In 1968, Gatesís school, Lakeside School in Seattle, purchased computer time and Gates soon became extremely interested in computers. He wrote the tic tac toe game using the early computing language BASIC. Gates also met Paul Allen while at Lakeside School, beginning a friendship that would propel them into a partnership when they founded Microsoft years later. Gatesís first computer program sale was also while he was a teenager. He was still in high school when in 1972 he co-founded a traffic pattern analysis company called Traf-O-Data.
---
10) Bill Gates and Bono Are Close Friends
Another celebrity who is noted for his frequent work with charitable organizations and his own philanthropy is Bono, lead singer of U2. Bono and Bill Gates have been friends for some time, and when Bono was in Seattle in to play a concert, he stayed at Bill Gatesís house. Bono knew Paul Allen first and asked him to introduce him to Bill Gates. The Bill and Melinda Gates Foundation partners with Bonoís own causes, such as (RED), which raises money for AIDS medication.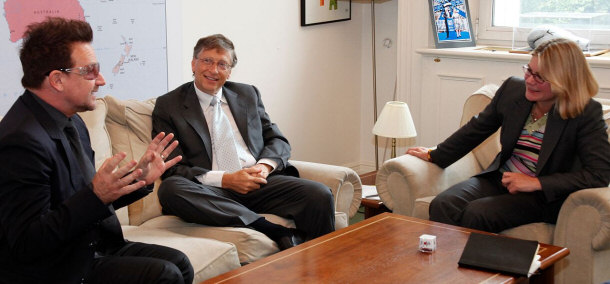 By DFID - UK Department for International Development [CC-BY-2.0], via Wikimedia Commons
In the Daily Mail interview, Gates states that he took his wife and daughter and three of his daughterís friends to the concert, and Gates himself drove them in a minivan. Bono stayed at their house after the concert, which is not surprising since the two have worked together so closely on charitable causes for several years. In 2005, Gates and his wife Melinda were on the cover of Time magazine with Bono, and the three were named the magazineís ďPersons of the Year.Ē Bono and Bill and Melinda Gates continue to partner on issues of global concern.
---
---
9) Maximum Wage
Bill Gates earns about $250.00 per second. This is according to multiple sources that have considered Gatesís earnings and divided it down. Itís no secret that Gates is an incredibly wealthy man, but this highlights his wealth in a staggering way. This statistic is baffling enough on its own, but there are those who have taken it even further by figuring out a number of interesting hypothetical situations involving Gatesís money.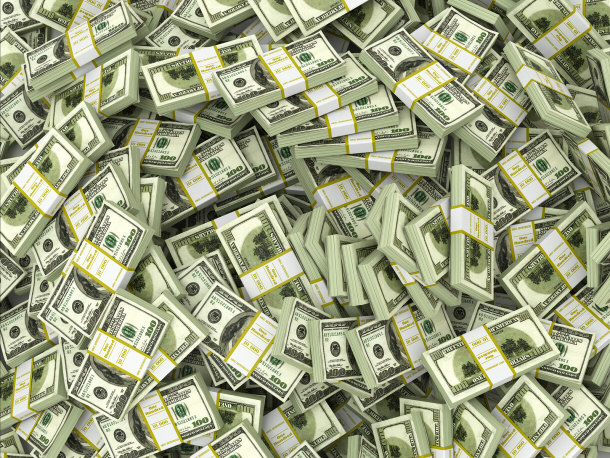 For example, Poly Mic states that Gates would have to spend about $6 million every day for the next thirty-three years if he wanted to use up all his money in that time. This probably doesnít take into account the money that he continues to earn, though, but only the money that he already has. While everyone knows that Bill Gates is rich, you might not have every thought about it in such specific terms before. What is so interesting about Gatesís wealth is his pledge to donate at least half of it to charity and to leave very little of it to his three children.
---
8) Do Not Disturb
Many celebrities seek privacy for their wedding ceremonies, but it seems that paparazzi always find a way to find a good shot of the bride and groom. This was not the case for the wedding of Bill and Melinda Gates. When Bill Gates married Melinda French in Hawaii in 1994, he was determined to keep the wedding an invitation-only affair. He bought all the empty rooms in the Manele Bay Hotel where they were staying. He even went so far as to hire every local helicopter so that none would be available for use by photographers.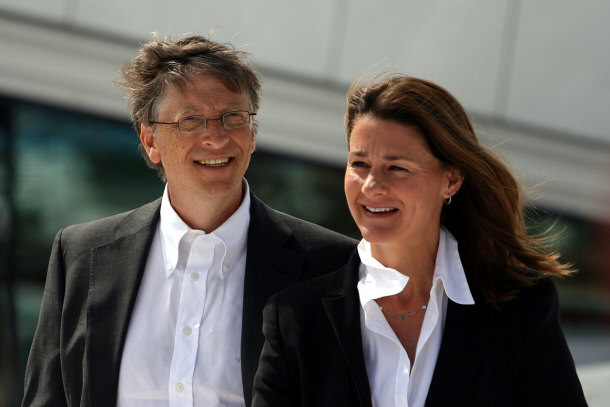 By Kjetil Ree via Wikimedia Commons
Melinda French had worked as a manager at Microsoft, and the two took many precautions to ensure that their wedding ceremony was kept private and secure. In an article about the wedding in the Seattle Times, reporters note the extreme security and that those reporters who arrived were made to sign a statement that they understood they were trespassing and that they should leave. Itís obvious that Gates wanted absolute privacy for his wedding and was prepared to spend any amount of money necessary to achieve it.
---
7) No Silver Spoons for the Gates Children
You might think that being one of the three Gates children would be a dream come true and an instant ticket to lifelong super-richness. Bill Gates has other plans. His three children are Jennifer, 15, Rory, 12, and Phoebe, 9. In an interview with Daily Mail, Bill Gates stated that his children would only inherit a ďminuscule portionĒ of his money. He wants them to get jobs and ďfind their own way.Ē Though Gates stated that he will pay for any educational and health needs his children have, he does not intend to set them up with a huge amount of money for the rest of their lives.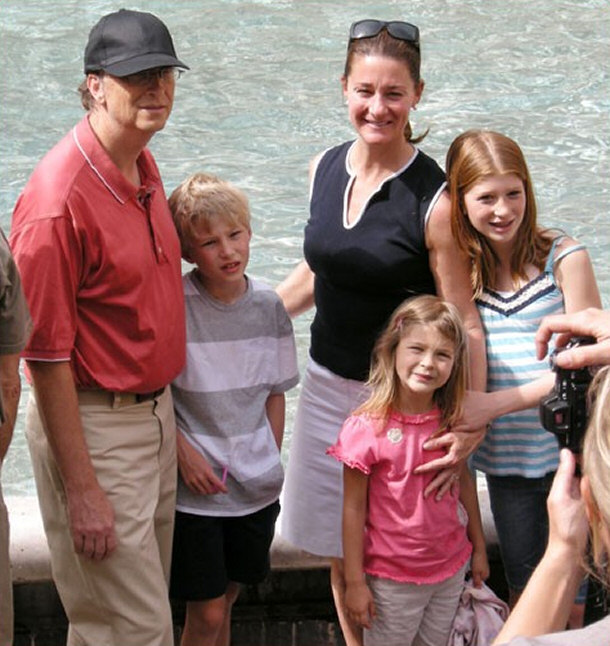 Courtesy of billgatesfamily.com
He wants them to work like he did. Gates has also stated that he wonít let his children have cell phones until they are thirteen years old and he and his wife Melinda expect the children to do chores. Itís also of interest that he says in his interview that his children donít use Apple products; they use the Microsoft versions instead. That certainly makes sense when itís Microsoft that has paid for any gadgets the children get. With the Gatesí plans to see their children work rather than inherit huge amounts of money, it seems Bill Gates wants them to do the same things he did. Gates wants his children to find things that interest and inspire him and then work toward those goals.
---
6) Not Always #1
Bill Gates spent several years as the richest man in the world, from 1995 to 2007. Thatís a long time to be the wealthiest person alive. But in 2008, he came in at #3, behind Carlos Slim and Warren Buffett. By the next year, though, Gates was back on top. Ever since 2010, Gates has come in second to Carlos Slim. Whatís happening there? Has Microsoft stopped earning as much money? No, itís due to a different reason, which is why it appears on the fifteen interesting things about Bill Gates.
Carlos Slim - The Richest Man in the World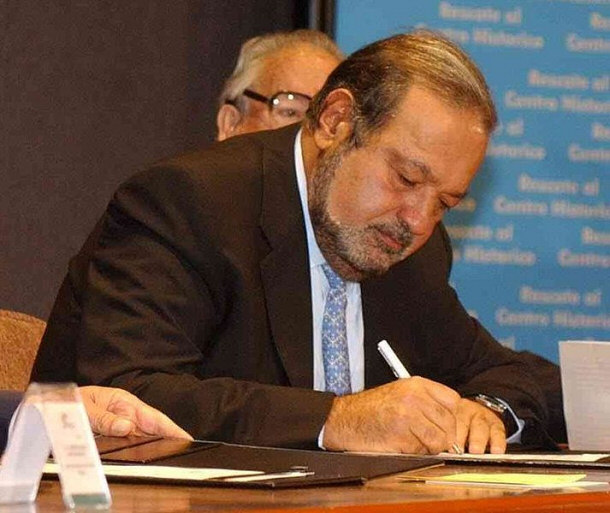 In the past several years, Gates has given away so much of his personal income that he lost his spot as the richest man in the world. Gates comes in second as a world philanthropist, after Warren Buffett, and has given almost 40 percent of his wealth to the Bill and Melinda Gates Foundation. While the standings for the richest man in the world seem to fluctuate quickly (in May of 2013, Gates was on top, but the changes are quick), Gates has been in the top three for quite some time.
---
5) Bill Gates is a Published Academic Author
During his brief time at Harvard, Bill Gates solved a complicated mathematics problem presented by a professor at Harvard, Dr. Harry Lewis. According to an interview with Dr. Lewis for NPR, the professor presented a complex math problem called a pancake sorting problem to his combinatorial mathematics class. Bill Gates just happened to be a student in that class. He worked out a solution to the problem and later published it in 1979. The title of the paper is ďBounds for Sorting by Prefixed Reversal.Ē This paper remained the standard by which to solve the pancake problem for about thirty years until, as NPRís Kestenbaum puts it, ďsome researchers found a slightly better sorting strategy, but itís only one percent faster.Ē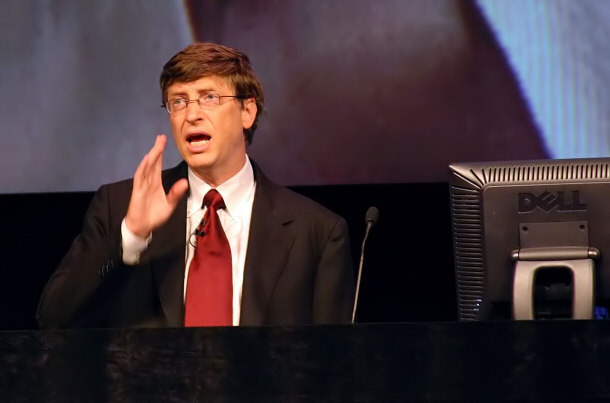 By Kees de Vos via Wikimedia Commons
Gatesís former professor notes that the faster strategy was only possible to find because of the computing capabilities made possible by Gates. So though Bill Gates didnít spend much time at Harvard, his time there was notable in that he solved a problem that took several decades to be improved upon. Gatesís paper, co-authored by Christos Papadimitiou, an assistant professor at Harvard at the time, and was published in Discrete Mathematics.
---
4) Heís Able to Convince Others to Give Away Lots of Money, Too
Bill Gates is known for his charitable work and donations, but another fascinating fact about Bill Gates is that he is also able to convince other wealthy people to do the same thing. Gates and Warren Buffett, who ABC News claims is the number one world philanthropist, formed the Giving Pledge, also referred to as the Gates-Buffett Pledge, in which they invite other wealth people to ďdonate at least half of their wealth to charity or philanthropic activities.Ē As the Giving Pledge website states, the pledge is ďa commitment by the worldís wealthiest individuals and families to dedicate the majority of their wealth to philanthropy.Ē
Warren Buffet Pictured With President Obama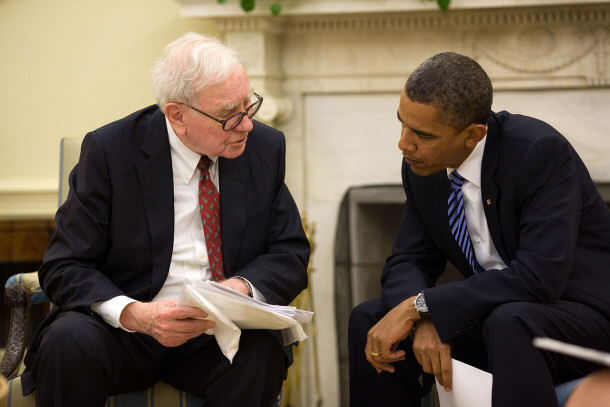 The Wall Street Journal explains that Gates and Buffett started the organization because Buffett believes, like Andrew Carnegie did, that ďfortunes were often wasted by heirs and thus should be put to charitable use.Ē One of the most famous pledgers is Mark Zuckerberg, the founder of Facebook, who was just twenty-six years old when he signed the pledge in 2010. Other pledgers include George Lucas, New York Mayor Michael Bloomberg, Ted Turner, Microsoft co-founder Paul Allen, and Spanx founder Sara Blakely. Since Gates himself had an estimated net worth of $72.7 billion as of May 16, 2013, his own pledge to donate at least half of his money to charity will, on its own, likely make a huge impact on the world and the causes he supports.
---
3) Bill Gates May Have Created the First Computer Virus
Thatís right. The man responsible for the creation of Windows may have also been responsible for the first computer virus, and he created it when he was only a teenager. While we think of Bill Gates as the man who created computer programs that certainly arenít free and are supposed to be only helpful and never harmful, it turns out that he may be responsible for an early program that he used on a network of computers in Seattle when he was very young. Notable Biographies explains that Gates was working on a computer at the Computer Center Corporation (CCC) when he learned that the computer was connected to other computers on a national network.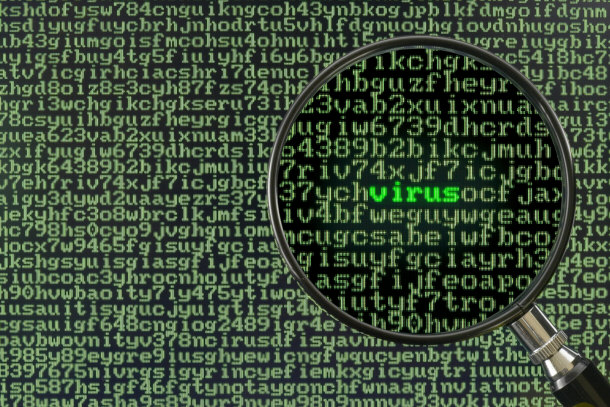 This network, called Cybernet, was vulnerable to being infiltrated by computer programs and, when Gates ďinstalled a program on the main computer that sent itself to the reset of the networkís computers,Ē the whole network crashed. This resulted in Gates being banned from using the computers during his junior year of high school. The reason for his ban from CCC is explained differently by the Times of India, who claim that it was because Gates and three other students were ďcaught exploiting its operating system bugs to steal computer time.Ē Since they had to pay for the time they spent using computers, they found a way around it, but were banned when they were caught.
---
2) He Has a Mugshot
Bill Gates is a certainly an upstanding citizen, donating huge amounts of money to charity and doing lots of work around the globe to make the world a better place. He also seems like a straight-laced, professional businessman. So itís extra funny to find out that, when he was quite young, Bill Gates was arrested. The lack of severity of his crime is evident from the grin on his face in his forward-facing shot, but he was indeed arrested in New Mexico in 1977. The arrest was only for traffic violations, Gates ran a red light and was ďdriving without a license.Ē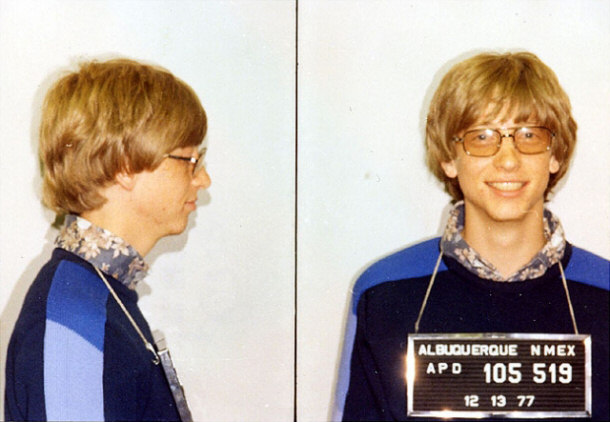 By Loömi via Wikimedia Commons
His mugshot is easy to find online, though he has not offered a public explanation of what happened following the arrest. It appears that he never faced any jail time and was soon set free. Gates himself has joked about the photo, though. A version of the mugshot was used in a Microsoft commercial featuring Gates himself. At least he doesnít take himself too seriously.
---
1) He Was a Harvard Dropout
By now, you know that Bill Gates scored a near-perfect score on his SAT and was accepted to Harvard, where he began classes in 1973, but you may not know that he dropped out to co-found Microsoft with his friend, Paul Allen. While at Harvard, Gates read an article in Popular Mechanics about the Altair, a microcomputer being sold for $350 by a company in New Mexico called MITS. In the same year, Gates dropped out of school and he and Allen co-founded their company. Originally called Micro Soft, the company eventually became Microsoft, the huge corporation that earned Allen and Gates billions of dollars and notable fame.
A Look Inside Harvard Business School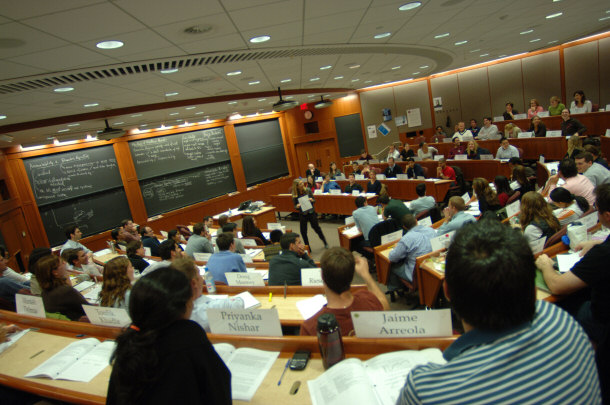 By HBS1908 via Wikimedia Commons
In a society that views dropping out of school as a universally bad decision, itís always interesting to read about someone who dropped out of college and became a huge success. This is certainly true of Bill Gates. The richest man in the world never graduated from college. Of course, Bill Gatesís life is quite different from the lives of most other people in the world, but this fact stands out as one that certainly makes him different from most successful businessmen and businesswomen in the world. He had a great deal of confidence in his plans and his friend Paul Allen believed in them, as well. It worked out well for the pair, as their company grew quickly and greatly over the years, resulting in one of the biggest and most profitable business ventures ever.
---
Final Words
Now that youíve read these fifteen interesting facts about Bill Gates, you probably have a much better idea of who he is and how he came to be one of the richest and most influential people in the world. He dedicates the majority of his time and money to the Bill and Melinda Gates Foundation, an influential organization not only in its global work for many charitable and world-changing causes, but in its influence on other people who are also incredibly wealthy. The Giving Pledge has the potential to generate a huge amount of change in the world and Bill Gates is a driving force in the move toward philanthropy for many current millionaires and billionaires. Heís certainly an example of someone who made the best possible use of his good ideas and of the money he earned because of them.
Specific People
15 Things You Should Know About Stephen Hawking
15 Fascinating Facts about Michael Jackson
15 Fascinating Facts about Al Capone
15 Interesting Facts about Mother Teresa
15 Interesting Facts about Walt Disney
15 Interesting Facts about George Washington
15 Interesting Facts about Gandhi
15 Interesting Facts about Franklin Roosevelt
15 Interesting Facts about Ben Franklin
Top 15 Interesting Facts about Archimedes
15 Little Known Facts about Martin Luther King
15 Interesting Facts about Ronald Reagan
15 Interesting Facts about Nelson Mandela
15 Interesting Facts About Shakespeare
15 Interesting Facts about Marie Curie
15 Interesting Facts About Julius Caesar
15 Interesting Facts about Leonardo Da Vinci
15 Interesting Facts about Captain James Cook
15 Interesting Facts about John F. Kennedy
15 Interesting Facts About Cleopatra
15 Interesting Facts about Barack Obama
15 Interesting Facts About Albert Einstein
15 Interesting Facts about Adolf Hitler
15 Interesting Facts about Christopher Columbus
15 Interesting Facts About Bill Gates
People Related
15 Most Bizarre Things Purchased by Celebrities
Top 15 Reasons Why People Commit Suicide
25 Individuals Who Thrived with Savant Syndrome
20 Celebrities Who Invented Amazing Things
Top 15 Drugs People Commonly Overdose and Die From
Top 15 Myths about Death
15 Unusual Ways People Have Died
15 Crazy Festivities Around the World
55 Celebrities With Physical Imperfections
15 Funny and Unusual Ways Interviews Have Been Held
15 Weird Ways People Improve Their Confidence
15 Of the Darkest Crime Personalities We Hope to Never Meet
15 People Who Killed for a Living
15 Famous Celebrity Meltdowns
14 Fun Activities That Have Ended Up In Death
15 Facts & Info About Human Trafficking
Shorter Top Lists:
10 Billionaires as Wasteful or Fanciful as They are Wealthy
10 Ruthless Serial Killers Who Were Never Caught
10 Dangerous Serial Killers

Informational:
Detecting Lies: How to Tell Whether or Not Some is Truthful
Cannibalism in History and the Modern World
What Your Favorite Color Reveals About You
What is a Weirdo? Defining Weirdness in Society
Media's Effect on Society
How to Attract Beautiful Women