By: Sasa - at February 28, 2013
Media's Effect on Society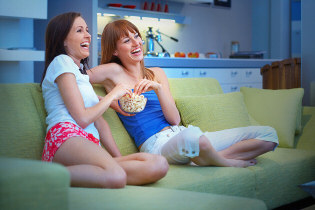 Times are getting worse, adolescents are acting like teenagers, and teenagers are acting like adults. Everything is starting at a younger age, drinking, smoking, sex, mischief. Could the media have a role in this? Or is the media simply showing the reality of the situations that are already occurring?
Teen Life in Media
The messages communicated in the media about young people are getting better at portraying what the real world is actually like, and what happens in it. There are so many more TV shows and movies about teens in school; and what actually happens like parties, sex, and peer pressure. For instance, "The Life of an American Teenager" shows a high school teen who gets talked into having sex with a "dream guy" and becomes pregnant. On this show they are showing the realness of what could and does happen in life and the consequences after the fact, instead of the traditional position of "Just Say No". That phrase goes right over the heads of teens. The messages of these shows and stories are positive; it is showing the audience what not to do, because of the consequences. The show, "16 and Pregnant", on MTV also shows many teens who are now pregnant because of the decisions they've made. It shows how their life is now and what they have to go through. Although adolescents and emerging teens are getting worse in behavior, as time goes on, media has started to portray the realness of situations young adults go through.
Media Vs. Truth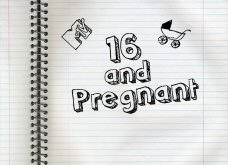 Media is showing the truth of the matter, rather than what they want to be the truth. These messages might influence our observations of the behaviors of young people and/or our opinions of adolescents/emerging adults by showing us that not everyone is perfect. Not everyone listens to the "Just say no" speeches typically given. It may show us that our children, friends, sisters, and brothers are going to do what they want in the end no matter how much you tell them it's wrong or how bad it is. Media is now showing the teen/emerging adolescent the consequences for their behavior. However, no matter what they choose, you should be sure to let them know you will always be there for them.
Media Influence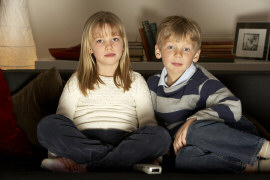 These messages might influence young people's image/expectations of themselves and their friends by showing them real life. You always get told, for instance, that sex "is so bad! Don't do it. You could get pregnant or a disease", from school or parents, or even TV. But you are also hearing from people who are doing it, "everyone is doing it, it's awesome", but if they see these messages of the real life pain, they may rethink making those decisions. Although you can always tell children/teens what to do; in the long run they will do what they want to do. Media shows inside situations, outside situations, and most important, consequences of situations that young adults should be aware of. Most of them have already gone through the situations or will be going through them and should know what to do, how to act and what will occur because of their decision.
Specific People
15 Things You Should Know About Stephen Hawking
15 Fascinating Facts about Michael Jackson
15 Fascinating Facts about Al Capone
15 Interesting Facts about Mother Teresa
15 Interesting Facts about Walt Disney
15 Interesting Facts about George Washington
15 Interesting Facts about Gandhi
15 Interesting Facts about Franklin Roosevelt
15 Interesting Facts about Ben Franklin
Top 15 Interesting Facts about Archimedes
15 Little Known Facts about Martin Luther King
15 Interesting Facts about Ronald Reagan
15 Interesting Facts about Nelson Mandela
15 Interesting Facts About Shakespeare
15 Interesting Facts about Marie Curie
15 Interesting Facts About Julius Caesar
15 Interesting Facts about Leonardo Da Vinci
15 Interesting Facts about Captain James Cook
15 Interesting Facts about John F. Kennedy
15 Interesting Facts About Cleopatra
15 Interesting Facts about Barack Obama
15 Interesting Facts About Albert Einstein
15 Interesting Facts about Adolf Hitler
15 Interesting Facts about Christopher Columbus
15 Interesting Facts About Bill Gates
People Related
15 Most Bizarre Things Purchased by Celebrities
Top 15 Reasons Why People Commit Suicide
25 Individuals Who Thrived with Savant Syndrome
20 Celebrities Who Invented Amazing Things
Top 15 Drugs People Commonly Overdose and Die From
Top 15 Myths about Death
15 Unusual Ways People Have Died
15 Crazy Festivities Around the World
55 Celebrities With Physical Imperfections
15 Funny and Unusual Ways Interviews Have Been Held
15 Weird Ways People Improve Their Confidence
15 Of the Darkest Crime Personalities We Hope to Never Meet
15 People Who Killed for a Living
15 Famous Celebrity Meltdowns
14 Fun Activities That Have Ended Up In Death
15 Facts & Info About Human Trafficking
Shorter Top Lists:
10 Billionaires as Wasteful or Fanciful as They are Wealthy
10 Ruthless Serial Killers Who Were Never Caught
10 Dangerous Serial Killers

Informational:
Detecting Lies: How to Tell Whether or Not Some is Truthful
Cannibalism in History and the Modern World
What Your Favorite Color Reveals About You
What is a Weirdo? Defining Weirdness in Society
Media's Effect on Society
How to Attract Beautiful Women