15 Fascinating Facts about Michael Jackson
Background
Michael Jackson was a fantastic performer and an eclectic pop star who oozed talent and charisma. He brought out the best of those who were lucky enough to perform with him, and Jackson inspired countless more to reach for greatness throughout his life. With all of his talent and popularity as the King of Pop, lots of coverage in the press was an inevitable fact of Jackson's life.
Jackson at the White House in 1984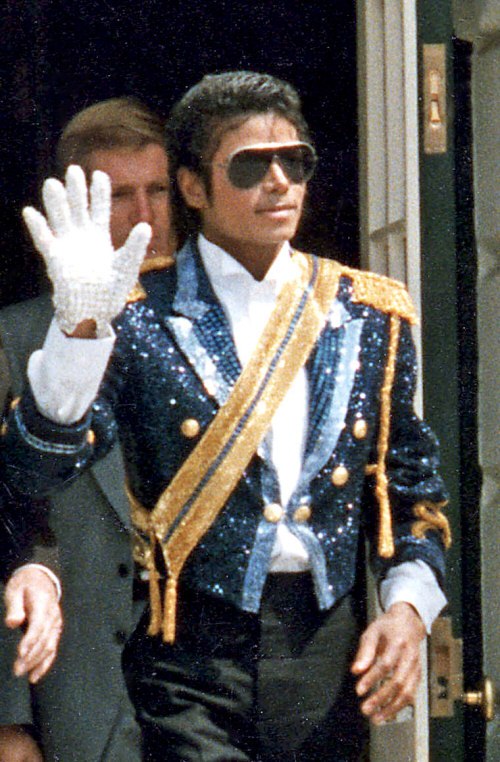 Unfortunately for Jackson, he faced extremely turbulent traction in the press for stories ranging from child molestation allegations as well as a dramatic trial, and each of his dramatic plastic surgery procedures. Some of his most notable transformations from going under the knife were multiple nose jobs and a skin pigmentation alteration that left him practically white.
Jackson in 1988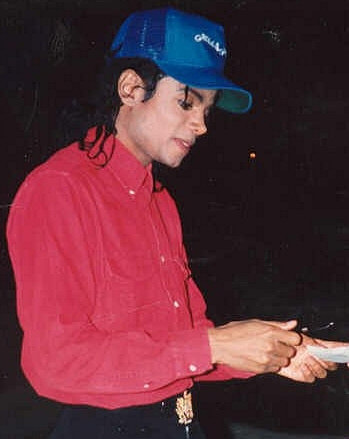 By Alan Light via Wikimedia Commons
Jackson suffered from health issues as well as mental illness towards the end of his life, and Jackson slowly became a recluse. During his final years, Jackson only really spent time out of his home to purchase lavishly ridiculous adornments for his personal palace Neverland Ranch. Very few people even saw much of Jackson during his final years, and unfortunately most of his daily visitors were private physicians who administered all sorts of heavy duty sedative, dangerously addicting, pharmaceutical drugs.
Jackson at Cannes Film Festival in 1997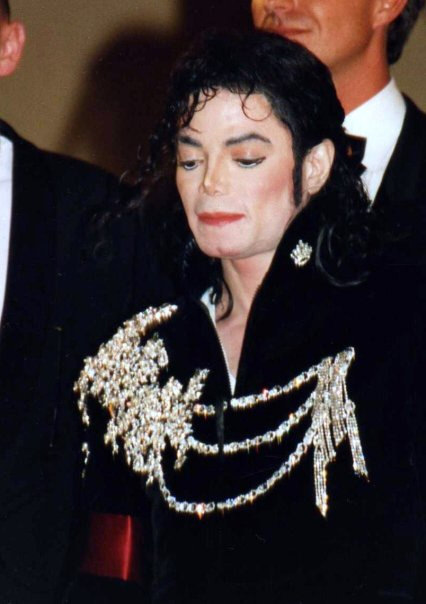 By Georges Biard via Wikimedia Commons
Despite his legal battles and sexual allegations, the King of Pop was also known for his extensive charity work. Jackson's career also begins back during the Jackson 5, a group ran by Michael's father Joe Jackson. Many in the entertainment industry contend that Joe Jackson is the reason for Jackson's mental illness as rumors of abuse and emotional trauma surround the conduct of Joe Jackson during the time that he managed the group.
Born in Gary, Ind., Michael and his brothers entered a talent show in the early 1960s and won first prize. Their father, Joe Jackson, a steel worker, helped to shape the group, and in 1969, they signed on with Motown.
Jackson in the Summer of 1969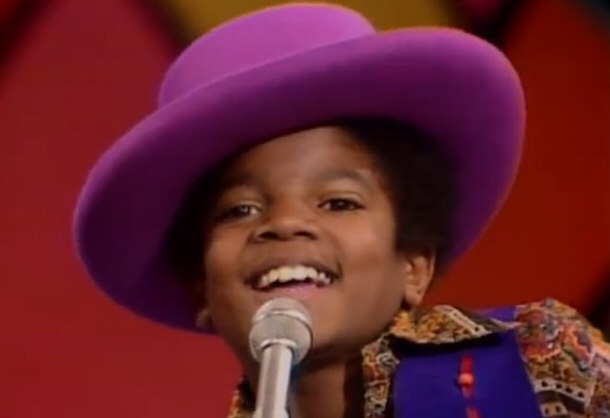 Michael's first hit was a love song to a rat from the movie "Ben," and not long he moved from Motown to Epic, where his career as a multiplatinum recording artist began. Over the next three decades, he would introduce the world to the moonwalk, pen hit songs for charity, and donate millions to causes near to his heart. His profits from his Dangerous tour were donated to his Heal the World foundation, and he was a strong supporter of the United Negro College Fund. But his life was far from charmed and not without its share of controversy and speculation.
Jackson's Heal the World Charity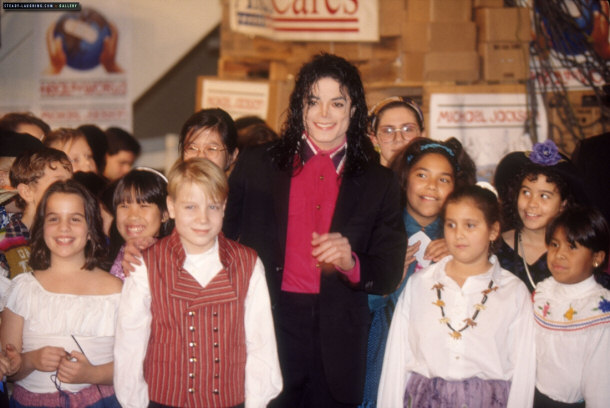 Some of the choices he made led many to question his intentions and even scorn him. For an artist who became a billionaire, his financial woes were mind boggling. His sudden death in 2009 triggered an outpouring of sadness and speculation about his life and what really happened when he died. As is the case with many artists, he became more of a legend in death, and with his prolific body of work, posthumously cherished.
---
15) Epic/Thriller
As of his death in 2009, Michael Jackson's "Thriller" album was still listed by the Guinness Book of World Records as the biggest selling album of all time. It sold about 50 million copies globally with roughly half of that in the U.S. The story behind the making of the "Thriller" music video is deceptively simple illustrating the genius of Michael Jackson and director John Landis. It started with Michael's appreciation for the movie "An American Werewolf in London." He liked it, and after finding out who directed it, got in touch. John Landis directed other classic movies like "Blues Brothers" and 'Animal House", but Jackson had never watched any of them.
Jackson and Landis on the Set of "Thriller"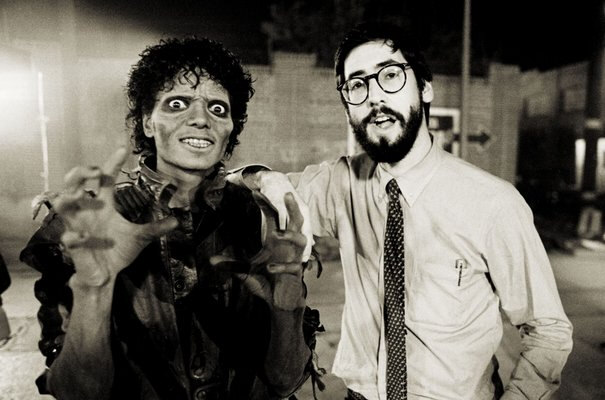 With a visit to the studio of make-up artist Rick Baker, Michael got to see just what it would take to make his vision come to life. With a team of about 20 artists, they set about creating the zombies the illusion of Michael slowly transforming into his werewolf alter ego. For the dance, Michael enlisted his "Beat It" choreographer Michael Peters along with over 20 professional dancers who were warned about the make-up requirements.
"Thriller"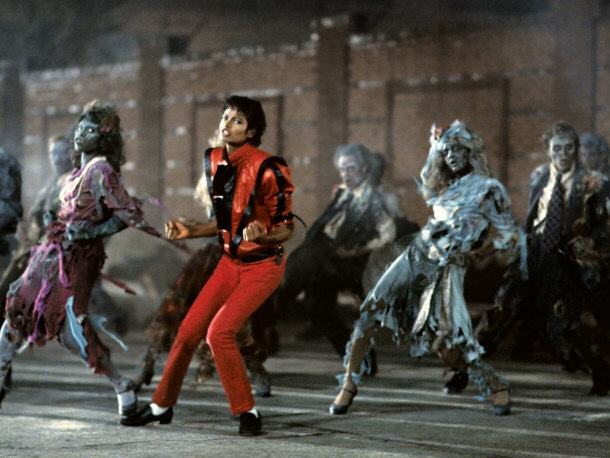 While on the set, music mogul Quincy Jones likened the Thriller video to Citizen Kane, a new art form that led the way for others in the industry. Quincy and Michael worked on the album, pushing back the release dates from December 1982 to January 1983, but somehow the album leaked to stations in late 1982. "Billie Jean" and "Beat It" intensified demand for the album and increased Jackson's star power. But that million-dollar 14-minute video made him a legend. The video first aired on December 3, 1983 on MTV, and was played as many as five times a day. "Thriller" spent over two years on the Billboard 200 and the "Making of Thriller" video became a hit in its own right.
---
14) Beatles Catalog Controversy
There was a lot of speculation about bad blood and thievery that ensued when Michael Jackson bought the rights to the Beatles catalog. It started when Paul McCartney and Michael collaborated on their second song "Say Say Say" in 1982. Michael flew to England to record the song at Abbey Road and stayed with Paul and his wife, Linda. Paul stated that publishing rights were the way to make money in the industry, but that he didn't earn any money from the Beatles songs because he didn't own them.
Beatles During First Trip To America in 1964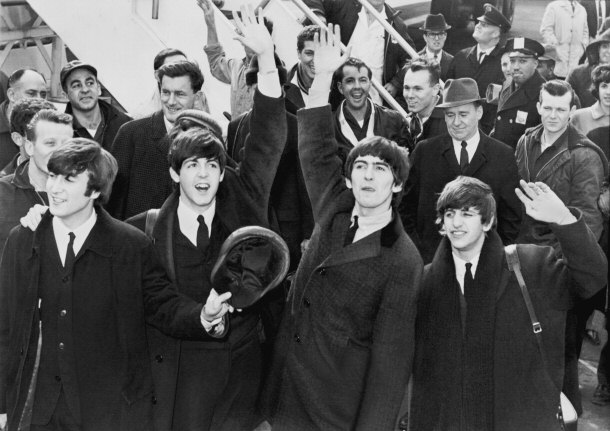 Two years later Michael bought the Beatles catalog for nearly $50 million and his relationship with Paul was never the same. Ownership of the Beatles catalog started back in 1963 when John Lennon and Paul McCartney entered into an agreement where they owned a combined total of 40 percent of their own company. Eventually their company went public and when Lennon and McCartney tried to get control of their songs, the majority owners sold out to a publishing company. Eventually, the Beatles decided to sell their rights to the publishing company and were released from their music contract. The catalog changed hands for 15 years until Michael Jackson's lawyer heard of the sale, and spent the money to get the catalog of songs including "Hey Jude" and "Let it Be."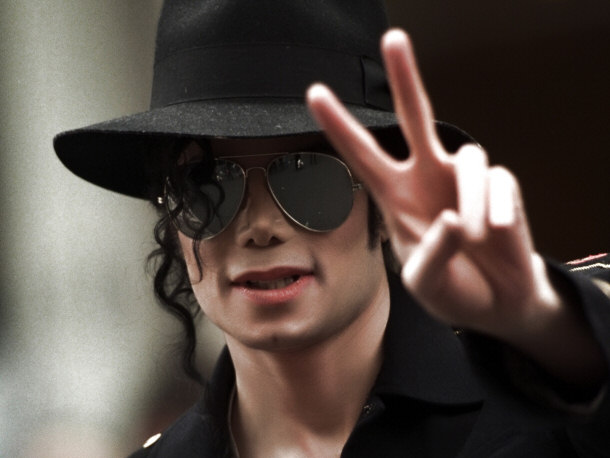 With that catalog, Michael entered into a 50/50 joint ownership with Sony, and that deal earned him approximately $1 billion.
---
13) After Motown, Critics Wrote Him off
It was the talk of the town when some members of the Jackson 5, including Michael, decided to say goodbye to the company. Their reason was that while Motown was great at selling singles, Epic records knew how to sell albums. When critics got wind of the news, they immediately predicted his failure. It would take four years, but in 1975, Michael released his Epic debut "Off the Wall," and sold over 20 million records worldwide, going platinum for the first time.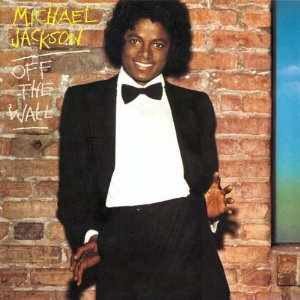 By Gabe19 via Wikimedia Commons
In 1982, "Thriller" would make him a legend on many levels and score him 8 Grammies and a legion of followers. "Bad" and "Dangerous" sold 45 million and 32 million respectively.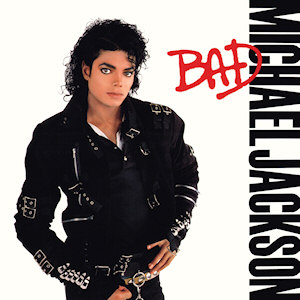 By Anetode via Wikimedia Commons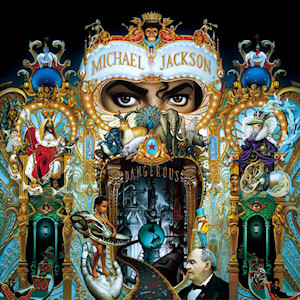 By Anetode via Wikimedia Commons
"HIStory" was the double album he created in 1995, and it became the biggest seller of its kind in the U.S.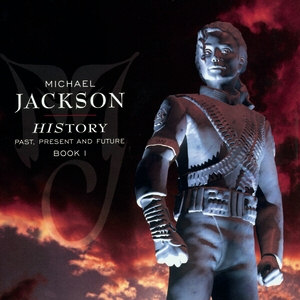 By Tbhotch via Wikimedia Commons
So in the 16 years since his departure from Motown, Michael Jackson sold over 150 million albums worldwide as a solo artist, compared to not quite one million total between 1972 and 1975.
---
12) Neverland Ranch
In 1987 Michael heard of entrepreneur William Bone's golf course property in Santa Ynez, California. The price tag for the nearly 3,000-acre spread was estimated to be about $30 million. In 1988, he purchased it for between $17 million and $19 million. He then installed a merry go-round, Ferris wheel, bumper cars, private train service, and turned it into a private park for children, especially those suffering from life-threatening illnesses.
Neverland Ranch Train Station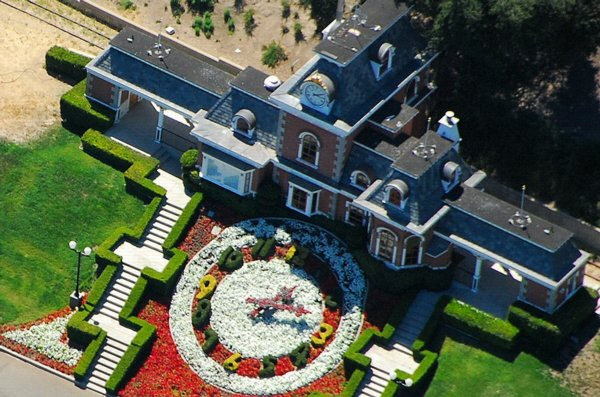 By John Wiley via Wikimedia Commons
There were reports in 2002 that the ranch was in foreclosure; in 2007, the property was valued at $100 million. However, in 2008, as his finances got worse, and he couldn't pay the nearly $25 million loan, Colony Capital LLC stepped in to take over the financial obligation and maintain a 12.5 percent minority stake in the property; Jackson would own 87.5 percent. As a result, the investment company gained access to potential future joint venture partnerships.
Neverland Zoo Buildings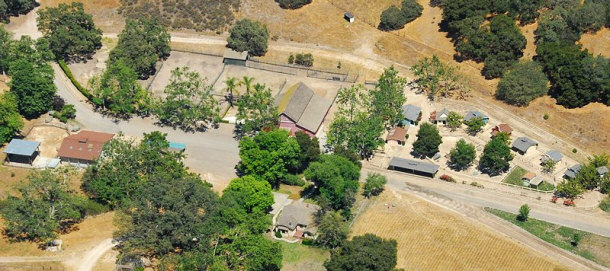 By John Wiley via Wikimedia Commons
In 2008, Colony Capital LLC and Michael Jackson formed a joint partnership called Sycamore Valley Ranch and Michael deeded ownership of the ranch to Sycamore. He did sell another piece of his property rights for approximately $35 million and held a stake in Neverland upon his death. Since then the ranch has been neglected, but his children vowed to purchase the property and keep their father's dream alive.
---
11) "This Is It" Numbers
Initially the This Is It concert was only supposed to be 10 concerts in London, England. But when tickets sold out quickly, it went to 50 concerts between July 2009 and March 2010. For the initial 10 shows, Michael would have earned an estimated $80 million U.S., and the London economy would have welcomed at least one billion pounds in revenue. He had enlisted the help of designer Christian Audigier to design costumes, and Lou Ferrigno was helping him to get ready physically. Producing the concerts themselves would cost a total of £13 million, approximately $20 million.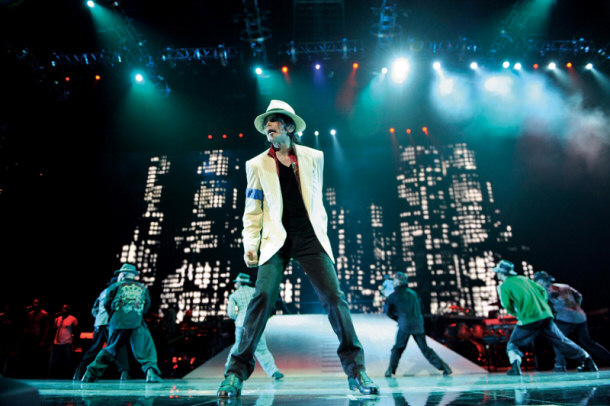 The rehearsal footage of his concerts was bought by Columbia Pictures for $60 million and the movie grossed over $261 million in less than six weeks with over 72 percent of movie sales outside the U.S. Japan was the number one location with $57 million in sales, followed by the United Kingdom, with $16 million. Jackson's estate got 90 percent of the profits from the movie.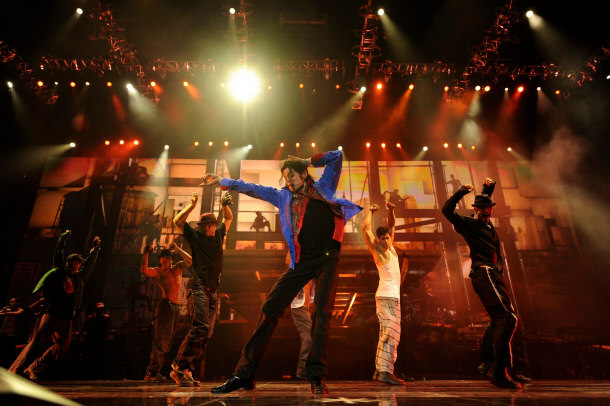 ---
---
10) Michael Jackson, Inventor
In 1993, Michael Jackson was awarded the patent for his gravity shoe. In the video Smooth Criminal, viewers will remember how the dancers leaned forward at a steep angle.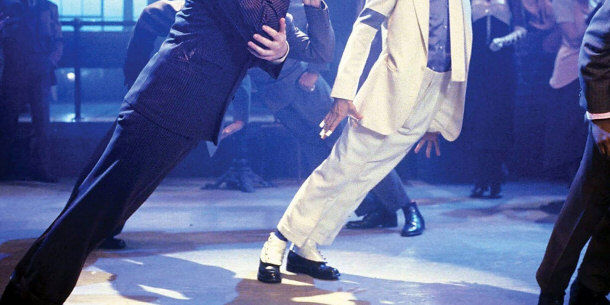 This signature move was eventually known as U.S. Patent number 5,225,452. The patent is for the method and means of creating the illusion of anti-gravity, and allowing the user to lean forward at gravity defying angles. The patent ended in October 2005 due to lack of federal maintenance fee payment.
---
9) Twice Honored Twice
Established in 1983, the Rock and Roll Hall of Fame was designed to recognize the contribution of performers, composers, and musicians. They take into consideration the length of an artist's career, innovation, body of work, and the overall career depth. Artists need have released their first record at least 25 years before the induction year to be eligible. Michael Jackson was inducted twice. The first time was in 1997 with the Jackson 5 and the award was presented by Diana Ross. His solo career was honored in 2001.
Jackson Accepting in 1997 with the Jackson 5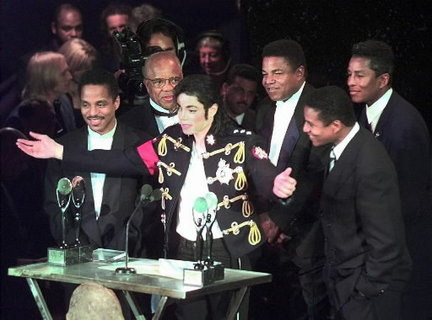 Along with Cher, Paul McCartney, and Diana Ross, Michael is one of seven artists to have two stars on the Hollywood Walk of Fame. The Jacksons have their star at 1500 Vine Street and Michael Jackson has his own star at 6927 Hollywood Blvd.
Jackson Accepting for his Solo Career in 2001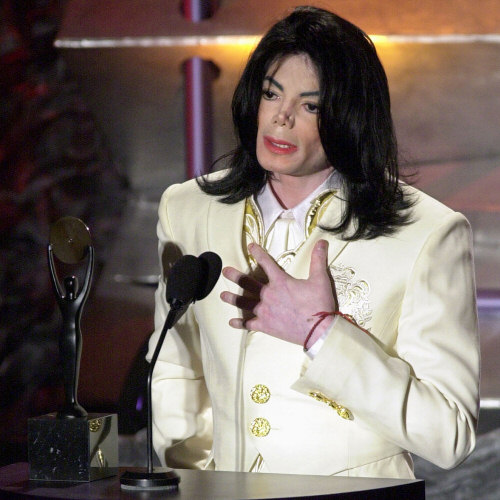 ---
8) Has the Most Expensive Video Ever
Having expensive videos can be seen as the sign of a meticulous artist or someone who has no concept of expenses. When it comes to Michael Jackson's videos, it became more about the art than the expense. "Black or White" cost $1.2 million in 1992 and "Remember the Time" cost close to $2 million. The most expensive video to date is his 1995 collaboration with little sister Janet, "Scream" with a price tag of about $7 million.
"Scream"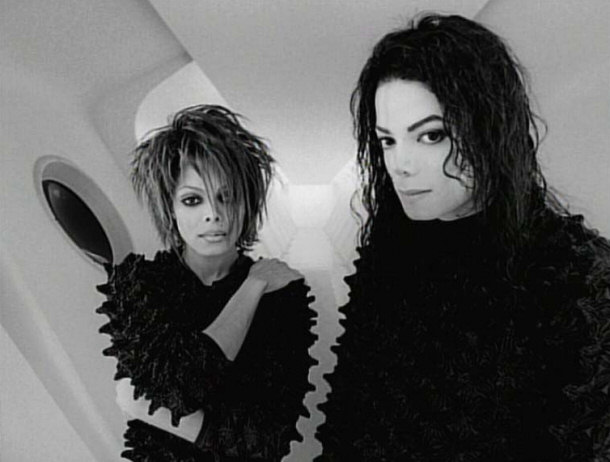 Written by both Jacksons, it had a heavy sci-fi theme and anime. It made Billboard history with a debut in the top five on the charts, made it number two on the R&B chart, number one on the dance chart, and won several awards, including a Best Music Video Grammy. The only artist to come close was Madonna with "Die Another Day" and that cost approximately $2 million less.
---
7) Fondness for Pets
Bubbles was the famous chimp adopted by the pop singer. Born in 1983, Michael bought Bubbles from a Texas research facility. The pet added to Michael's eccentric image. Bubbles traveled with Michael on tour, had his own crib, and even ate at the dinner table.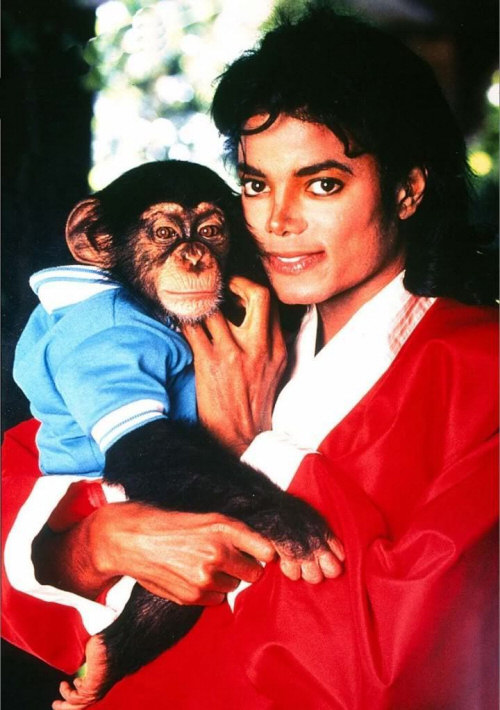 During his tour of Tokyo, Bubbles and Michael had tea with the mayor of Osaka. It cost $20,000 yearly to care for Bubbles. During a 2003 interview with Martin Bashir, Michael admitted that Bubbles had become more aggressive as he grew older, and Michael was afraid he would hurt his young son Prince Michael. Bubbles was sent to a Great Apes Sanctuary to live out the rest of his life. Jackson's fondness for pets meant that during his life he had a menagerie. He had a boa constrictor named Muscles as well as a python named Crusher.
Muscles the Boa Constrictor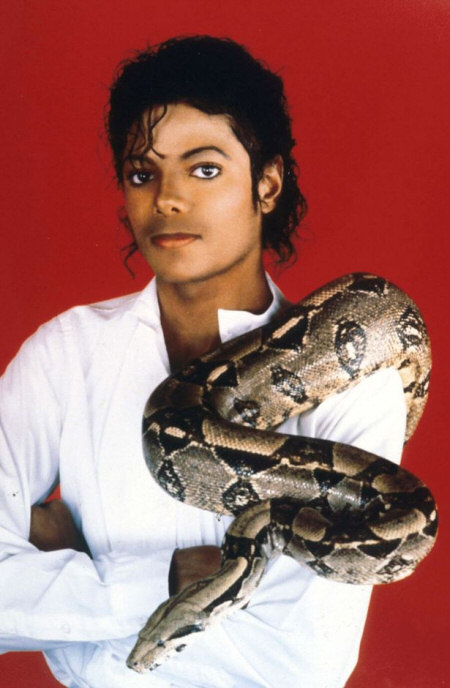 He had two llamas, Louis and Lola; and Mr. Tibbs, a ram. Michael had tigers, an elephant, a giraffe, an alligator, flamingos, bears, lions, and a dog. While he had caretakers, some animals died unexpectedly due to lack of adequate care, and some of Jackson's staff had stories to tell during his 2005 civil trial between the Jackson family and AEG Live, his promotion company. It seems that one of the chimpanzees would rip off its diaper full of feces and throw it at the wall. Before his death, he started finding alternate living spaces for the animals. With the dilapidated state of the ranch since, whatever animals remained were safely removed.
---
6) Moonwalk
Less than six months after the release of "Bad", Michael released his one and only autobiography, Moonwalk. After having some bad luck with ghost writers, Michael decided to pen it himself with former first lady Jacqueline Kenney Onassis, editor at Doubleday. Because of the high interest in Michael, the book was produced in secret with family members of Doubleday employees being hired as couriers.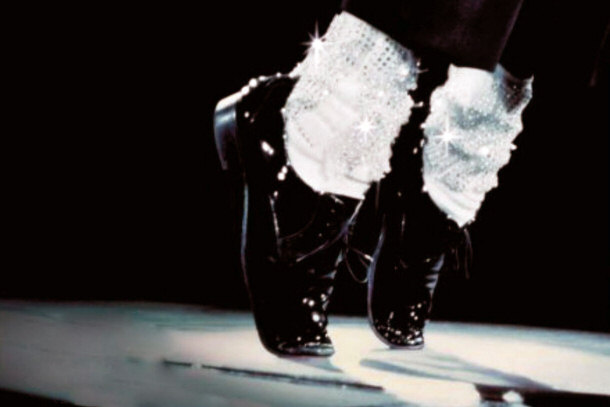 In the book, Michael shared parts of his personal and professional life, including plastic surgery. After his death, the book was re-released with a foreword from Motown mogul Berry Gordy Jr.
Berry Gordy Jr.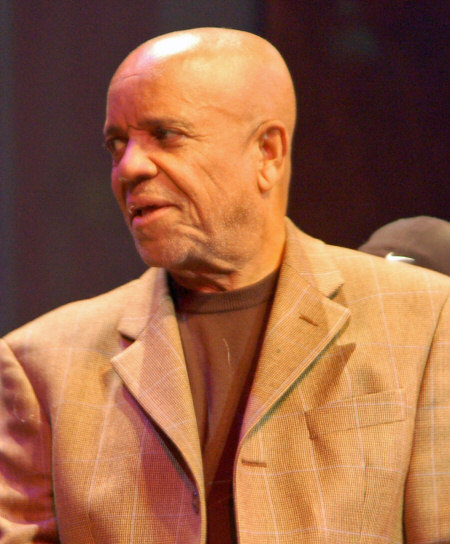 By Angela George via Wikimedia Commons
---
5) Moonwalker Video Game
In 1989, Sega created two versions of a game based on the film Moonwalker; one version was for the arcade and another was for the console. In the game, Michael Jackson would save orphan children from the bad guy named Mr. Big. The arcade was a lot like "Smooth Criminal" with good Michael and bad Michael fighting each other.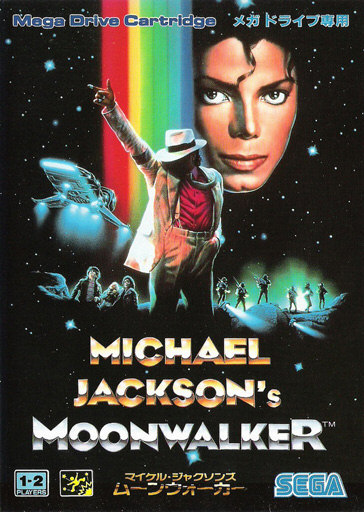 By Stormwatch via Wikimedia Commons
Bubbles even made an appearance and endowed certain players with special powers. The home version was a side-scrolling version with tinny MIDI music. The game became a cult classic, but what made Moonwalker notable was that it was an early example of celebrities showing up in video games. It may even be characterized as a bit ahead of its time.
Screenshot from Moonwalker


By David Pro via Wikimedia Commons
---
4) The Pepsi Fire
For 25 years, Michael and Pepsi had a business relationship. During his first commercial, however, his hair caught on fire during filming. He had no idea he was on fire until he was tackled. As a result, he lost his hair and suffered migraines during the healing process. Some thought that he should have sued Pepsi, and there were reports of a private money settlement between them as well as an agreement to build a burn center at the hospital where he was recovering.
Jackson Moments After the Incident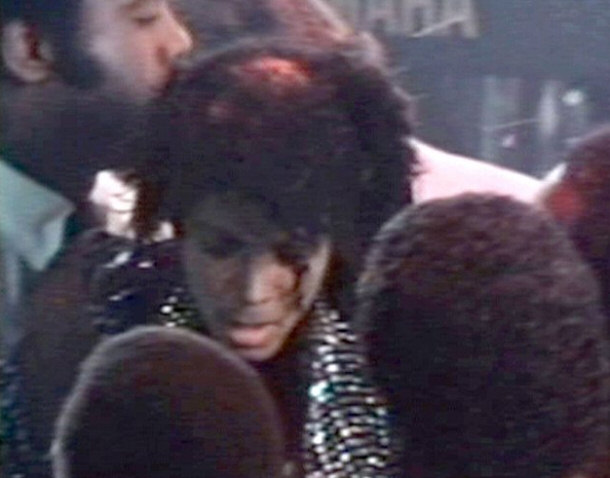 Michael and Pepsi continued to work together, and in 2012, Michael Jackson's estate and Sony music teamed up with Pepsi to celebrate the 25th anniversary of "Bad" with special edition Pepsi cans globally.
---
3) The First Ladies in His Life
As a performer with the Jackson 5, young Michael was exposed to groupies and prostitutes. While his mother Katharine instilled in him devout Jehovah's Witness values, his father and older brothers took advantage of the opportunities fame presented. Joe Jackson even had a daughter from one of the encounters. She was born not long after Michael's 16th birthday. He found it hard to forgive his father's transgressions and the shame it caused his mother, and even made a vow to never get married.
Being a young man in the public eye Michael ventured into special relationships. The first was with Tatum O'Neal, the 12-year-old daughter of Ryan O'Neal. When Michael was 17, the relationship took an explicit turn when Michael claimed that Tatum exposed herself to him as a way of trying to seduce him. Tatum denies it, but does recall that the relationship cooled off when she was told not to accompany him to the premiere of his movie "The Wiz."
With Brooke Shields, things were a bit more serious, and Michael even referred to her as one of the loves of his life. They met when she walked up to him at the Academy Awards and asked for a dance. At 15, Brooke and Michael were friends and would talk regularly.
Shields and Jackson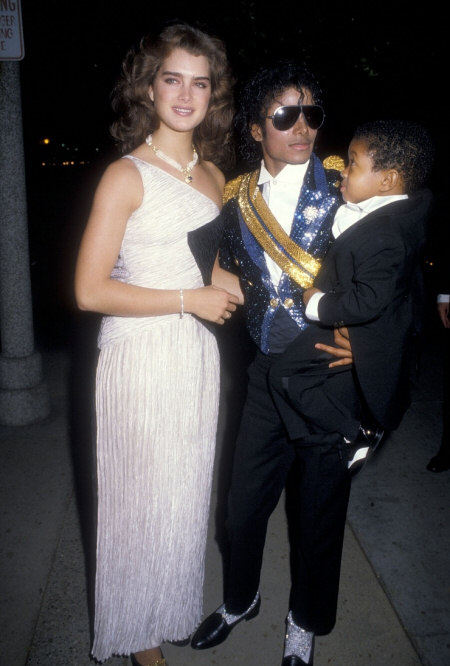 They did become more romantic with Michael talking about marrying her and raising a family, but Michael, regrettably, chickened out. They eventually grew apart.
Jackson and Lisa Marie Presley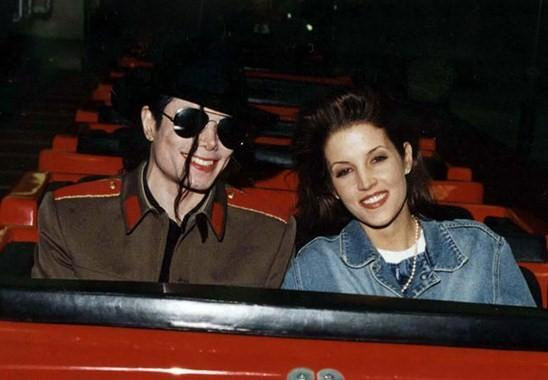 Lisa Marie and Michael met in 1975 when she was seven years old and attended one of his concerts. Their adult relationship began and blossomed in 1992, and he started relying on her for emotional support during the child molestation allegations. She convinced him to settle the claims and enter rehab. Eventually they married, but divorced in 1996. For four years after their divorce they had an on-and-off relationship, and tried to reconcile, but eventually she met and married Nicholas Cage.
---
2) Michael's Health
When it comes to the singer's health, there is no doubt that the life he led was both extraordinary and difficult at times. Between grueling practice schedules, and numerous allegations of pedophilia, Jackson's health and appearance were always the subject of much rumor and speculation.
There were rumors that Michael was bleaching his skin and slept in an oxygen tank. The oxygen tank was a strange piece of technology that he tried once and someone took a picture that started the rumor. He did, however, donate a million dollars to the foundation that bought the bed because of his own experiences as a burn victim.
Michael did have the rare disease vitiligo. It affects less than one percent of the population and can run in families. Basically the disease varies in severity as some victims experience patches of whitened skin while others have near total lack of pigmentation. There was speculation that Michael did have another rare disease called Alpha-1 Antitrypsin Deficiency, which is a rare genetic disease that can cause liver and lung disease in children and adults, but that was never proven, and was denied by the family.
Vitiligo of the Hand on a Person with Dark Skin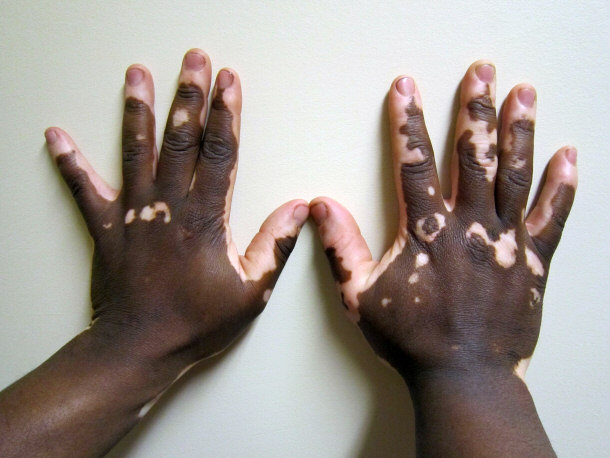 By James Heilman via Wikimedia Commons
He had confided to then wife Lisa Marie that he believed he would die like her father Elvis did. She tried to dissuade him, but 14 years later, she would remember that conversation.
During certain periods in his career, his weight dropped dramatically, especially in times of stress from the child abuse allegations. He was taking myriad drugs such as Valium and Xanax, and even some anesthetics All of this stress would lead him to stop eating and to appear visibly drowsy. At the time of his death, Michael was said to be at least 25 pounds underweight and rehearsing at least eight hours a day.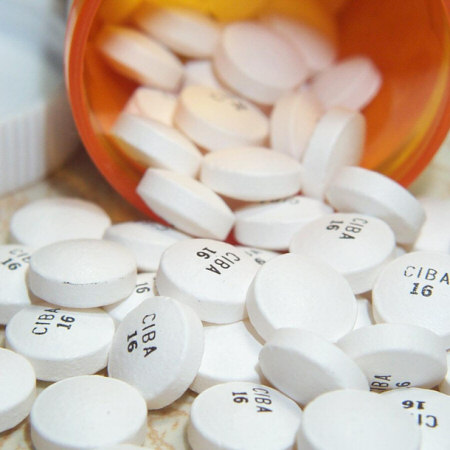 By Sponge via Wikimedia Commons
---
1) Michael Immortalized Internationally
In addition to winning nearly 20 awards in close to a dozen countries around the world, Michael was given a royal title in the Ivory Coast in 1992. Chiefs of the Sanwi Kingdom claimed that mystic messages and DNA tests showed that he was a descendant of the royal line and he was given the title of Prince Michael Jackson Amalaman Anoh.
Jackson During His Final Days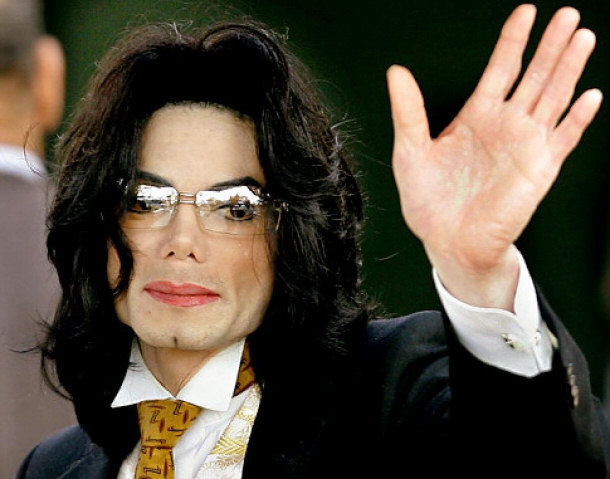 The tribe made a formal request to have his body buried in the country but the request was denied. In honor of his life, the singer was also featured on the postage stamps of the island of St. Vincent, Guinea-Bissau and even the British Virgin Islands. However, the already printed stamps from the BVI were withdrawn due to a regulation stating that the only likenesses on the nation's stamps must only be those of the British Royal Family.
---
Conclusion
Michael Jackson is arguably one of the most honored figures in history. In another legendary feat, Jackson's waxworks reside in five Madame Tussaud's museums worldwide. Only two people have more, Madonna and his former late father-in-law Elvis Presley.
Specific People
15 Things You Should Know About Stephen Hawking
15 Fascinating Facts about Michael Jackson
15 Fascinating Facts about Al Capone
15 Interesting Facts about Mother Teresa
15 Interesting Facts about Walt Disney
15 Interesting Facts about George Washington
15 Interesting Facts about Gandhi
15 Interesting Facts about Franklin Roosevelt
15 Interesting Facts about Ben Franklin
Top 15 Interesting Facts about Archimedes
15 Little Known Facts about Martin Luther King
15 Interesting Facts about Ronald Reagan
15 Interesting Facts about Nelson Mandela
15 Interesting Facts About Shakespeare
15 Interesting Facts about Marie Curie
15 Interesting Facts About Julius Caesar
15 Interesting Facts about Leonardo Da Vinci
15 Interesting Facts about Captain James Cook
15 Interesting Facts about John F. Kennedy
15 Interesting Facts About Cleopatra
15 Interesting Facts about Barack Obama
15 Interesting Facts About Albert Einstein
15 Interesting Facts about Adolf Hitler
15 Interesting Facts about Christopher Columbus
15 Interesting Facts About Bill Gates
People Related
15 Most Bizarre Things Purchased by Celebrities
Top 15 Reasons Why People Commit Suicide
25 Individuals Who Thrived with Savant Syndrome
20 Celebrities Who Invented Amazing Things
Top 15 Drugs People Commonly Overdose and Die From
Top 15 Myths about Death
15 Unusual Ways People Have Died
15 Crazy Festivities Around the World
55 Celebrities With Physical Imperfections
15 Funny and Unusual Ways Interviews Have Been Held
15 Weird Ways People Improve Their Confidence
15 Of the Darkest Crime Personalities We Hope to Never Meet
15 People Who Killed for a Living
15 Famous Celebrity Meltdowns
14 Fun Activities That Have Ended Up In Death
15 Facts & Info About Human Trafficking
Shorter Top Lists:
10 Billionaires as Wasteful or Fanciful as They are Wealthy
10 Ruthless Serial Killers Who Were Never Caught
10 Dangerous Serial Killers

Informational:
Detecting Lies: How to Tell Whether or Not Some is Truthful
Cannibalism in History and the Modern World
What Your Favorite Color Reveals About You
What is a Weirdo? Defining Weirdness in Society
Media's Effect on Society
How to Attract Beautiful Women