15 Interesting Facts about Nelson Mandela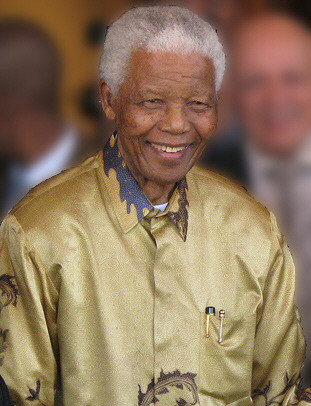 By South Africa The Good News, via Wikimedia Commons
Nelson Mandela is best known for his advocacy against the apartheid in the 1940s through the 1960s in South Africa and his rise to the presidency of South Africa in 1994, just a few years after his prison release in 1990. He is a remarkable man with an unassuming quiet demeanor that hides the breadth of his life achievements. Mandela has always been a private man but his health has been failing recently, resulting in him has staying home more or being in the hospital. Mandela was born in 1918 and is approaching one hundred years old. He has been active on the world political scene for decades and most people with a global sense would recognize his face but there is a lot about this man that many may not already know, so here are 15 interesting facts about Nelson Mandela.
---
15) Mandiba
Most South Africans don't even call him Mandela, instead they refer to him as "Mandiba," from his Thembu clan name. It also is a title South Africans use for a person who is accorded high respect but not everybody is referred to by their clan name because it is saved for someone that has earned respect from their community. Mandela was first called Mandiba at the age of sixteen after the rite of circumcision and decided that it was "time that I became a man", according to Mandela in his 1994 autobiography called "Long Walk to Freedom". It was at that point, the age of 16, that Mandela was called Mandiba. In the 18th century there was a Thembu Chief called Mandiba and he was Mandela's ancestor. The Thembu people are native to the eastern part of South Africa and speak Xhosa. They are primarily migrant workers who have experienced shrinking land ownership over the years at the hands of colonialism and famine.
Mandela wasn't called Nelson until his first English teacher named him that when he was a young boy; South Africans and other admirers of Mandela have other names for him as well. His birth name was Rolihlahla and it means someone who pulls tree branches along with causing trouble in Xhosa, it was given to him by his father. Sometimes people call him Rolihlahla as a way to honor his birth name and other South Africans refer to him as "Tata," which means "father" in Xhosa, he has many other names too because he is so endeared.
Tembuland, home of the Thembu people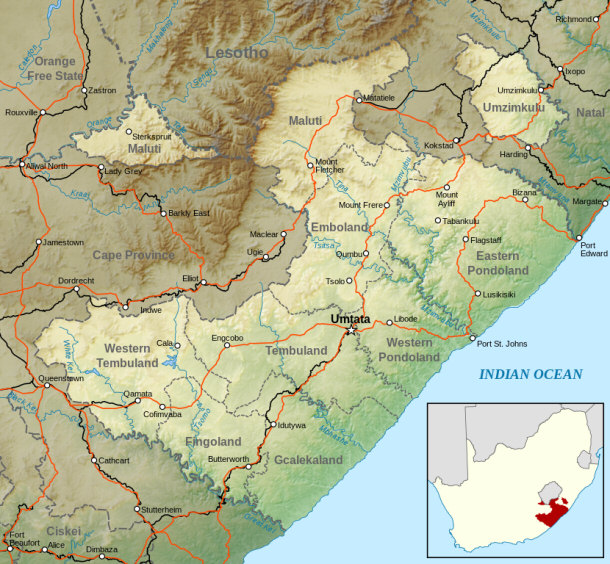 By Htonl, via Wikimedia Commons
The book, Long Walk to Freedom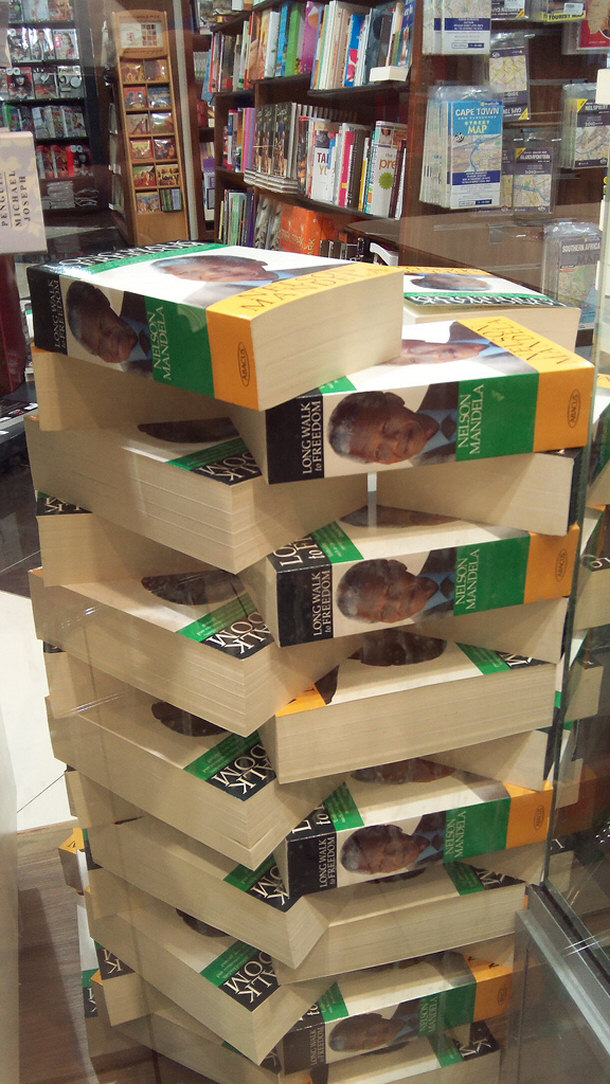 ---
14) Tuberculosis
Mandela contracted tuberculosis for the first time at Robben Island, a maximum security institution off the coast of South Africa, during his imprisonment of 27 years then again at Pollsmoor Prison in Cape Town and for a last time at Victor Verster Prison in Western Cape. The conditions at Robben Island and Pollsmoor Prison were atrocious as well as unsanitary, which is how he contracted tuberculosis then was finally transferred to the cleaner Victor Verster Prison. In 1988 at Pollsmoor Prison, Mandela was diagnosed with and treated for tuberculosis. The disease continues to plague him and his elderly years have brought on multiple other lung complications; doctors believe these complications stem from the tuberculosis he suffered from in the 1980's. The Washington Post in 2004 reported that Mandela visited the International AIDS Conference in Bangkok where he went to raise awareness about tuberculosis and its dangers. BioSpectrum reports that nearly one quarter of all tuberculosis cases are in Africa and that funding to develop a vaccine is severely limited. One of Mandela's primary concerns as a public figure is to raise awareness about tuberculosis and AIDS because of this.
Tuberculosis x-ray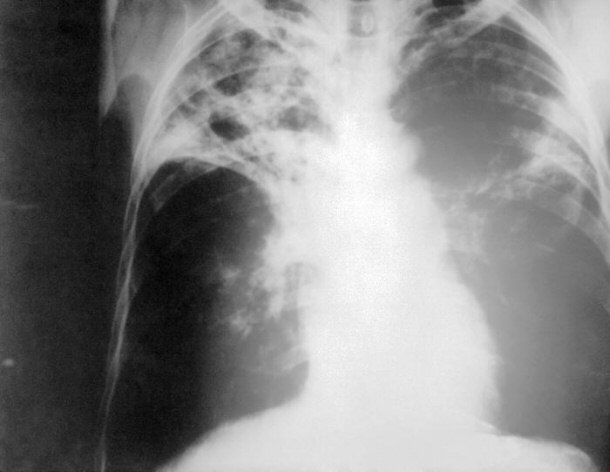 Robben Island Prison entrance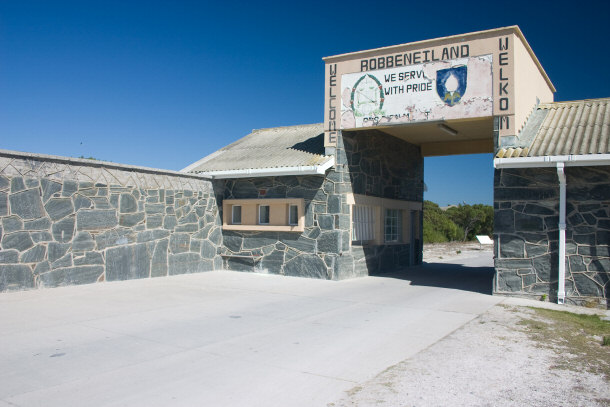 Victor Verster Prison, now Drakenstein Correctional Centre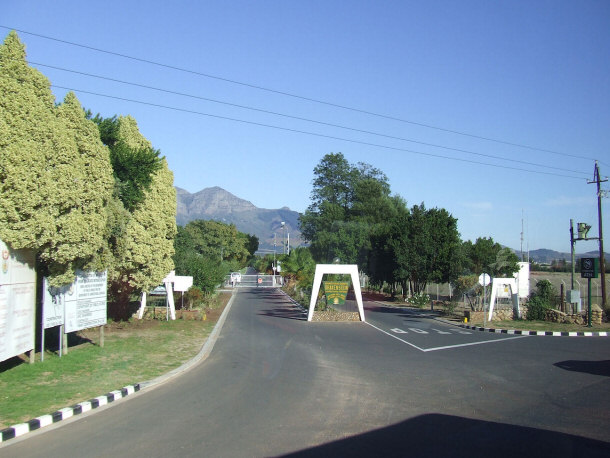 By Robert Cutts, via Wikimedia Commons
International AIDS Conference, Bangkok in 2004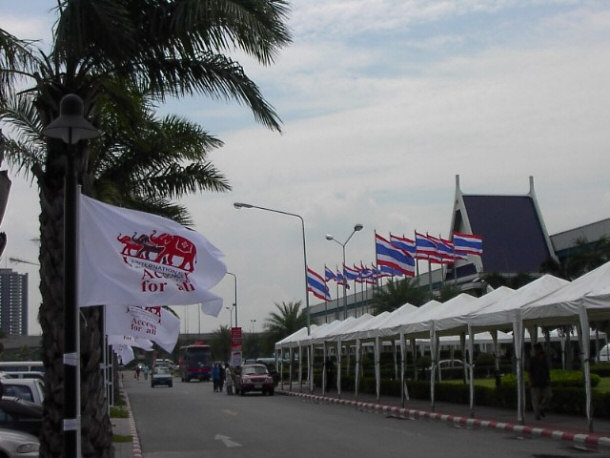 ---
13) Nobel Peace Prize
Mandela was awarded the Nobel Peace Prize in December of 1993 shortly before he was elected president of South Africa and the apartheid ended in 1994; This may be one fact that many people know or can assume about Mandela. The Nobel Prize committee awarded Mandela the prize "for his work for the peaceful termination of the apartheid regime and for laying the foundations for a new democratic South Africa". The prize was awarded jointly to both Mandela and Frederik Willem de Klerk, the last president of an apartheid South Africa. He worked with Mandela to end apartheid as well as usher in a peaceful transition period to a new South African society and government.
Mandela referred to Martin Luther King Jr as his "predecessor" in his acceptance speech and credited the millions of others who also spoke out against apartheid, in his traditional modest fashion. He said in his speech, "We stand here today as nothing more than a representative of the millions of our people who dared to rise up against a social system whose very essence is war, violence, racism, oppression, repression and the impoverishment of an entire people". Mandela kept insisting that his country use the award to consider the welfare of its children, South Africa's most vulnerable and important citizens of the future.
Apartheid sign in South Africa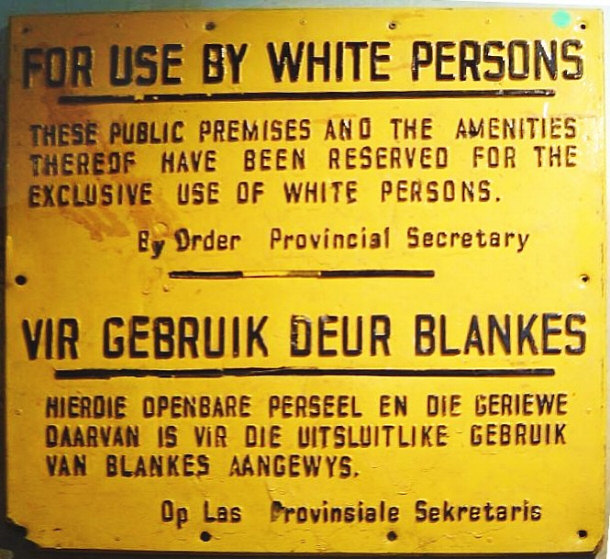 Martin Luther King Jr.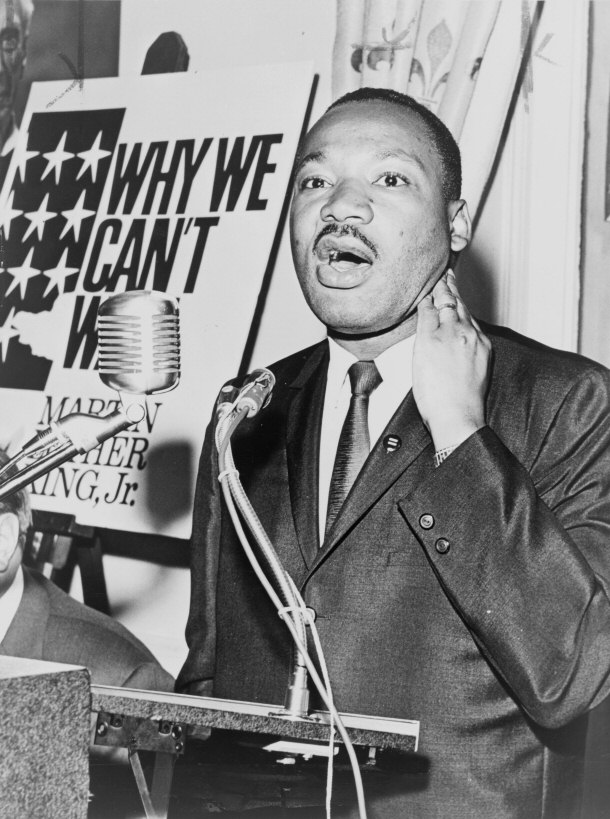 ---
12) Prison Poetry
William Ernest Henly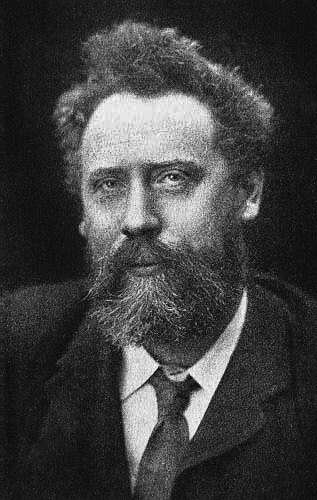 Poetry, reading and writing sustained Mandela when he was in jail. With both leaders and followers, prison is a microcosm of society. Mandela emerged out of prison as a leader through inspiration and sheer will. He recited William Ernest Henley's poem "Invictus" to his fellow inmates. One of the most famous lines of that poem, "I am the master of my fate", inspired Mandela to keep fighting apartheid even while imprisoned for nearly three decades. Ironically, it was Henley's tuberculosis diagnosis that inspired him to write "Invictus" and his recitation is enacted in the 2009 movie of "invictus".
Obtaining reading materials was difficult for prisoners at Robben Island, where Mandela spent eighteen of his twenty seven years in prison. Books prisoners requested from the library were often banned and sent back before they could read any of them. In his autobiography, Mandela recalls the time he and his inmates were able to trick prison authorities into subscribing to The Economist in order to receive the news they were missing out on but this only lasted a short time before the subscription was canceled. Mandela also remembers the time he stole a newspaper he saw laying around and was reprimanded for it. He was only allowed to send and receive one letter every six months, he used this allowance to write to his wife at the time named Winnie Mandela. Mandela wrote a letter to her on April 15, 1976, stating that he dusts the photo of her in his cell each morning as if he were touching her body.
Winnie Mandela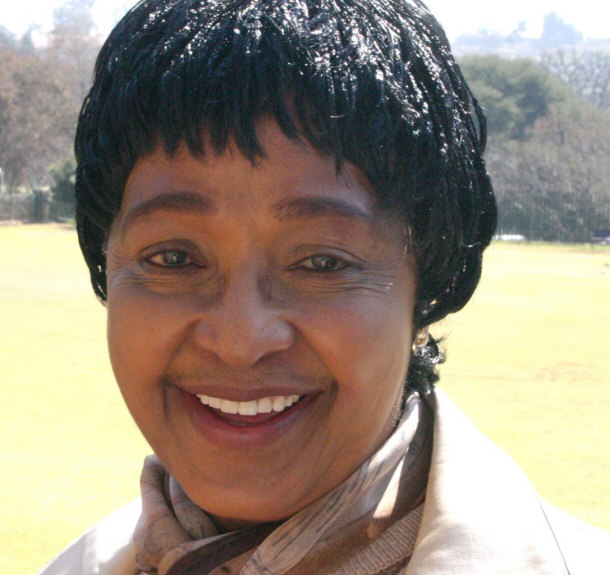 ---
11) Winnie Mandela
Winnie and Nelson Mandela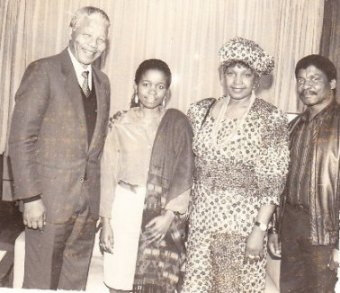 Mandela was married to his second wife named Winnie Mandela, maiden name was Madikizela, from 1958 to 1996 and it was his longest marriage of the three. Most people don't know that Winnie is just as active in politics as Mandela; she is an outspoken and determined woman who has been involved in many scandals over the years. After Mandela's arrest and sentencing, she continued to work with the African National Congress (ANC) to protest apartheid. She was arrested and spent over a year in prison. She was tortured while in prison because she was seen by the South African government as a terrorist. Winnie was driven out of her home in Soweto and put under house arrest in Brandfort. She was also involved with a group of anti-apartheid activists who were accused of kidnapping and murder. Winnie outwardly supported killing apartheid sympathizers; she was found guilty for her involvement with the kidnapping and murder ring by the Truth and Reconciliation Commission in 1997. In addition to the charges, she was convicted of financial fraud while serving as a parliament member.
Despite all of this, Winnie has remained quite popular in South Africa. She served as the president of the African National Congress Women's League and also served in South Africa's parliament. She is quite critical of her ex-husband Mandela in the press, yet often denies her disparaging statements. In 2011, the movie Winnie Mandela was produced and depicts Winnie's life with Mandela, it stars Jennifer Hudson.
South Africa Parliament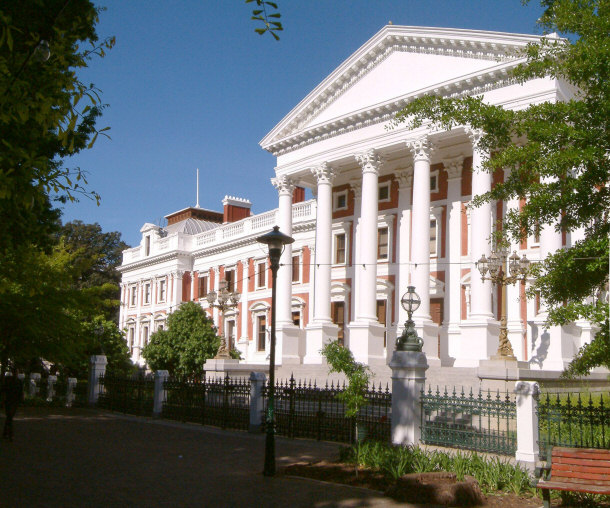 By PhilippN, via Wikimedia Commons
---
10) Poor Student
Like many famous world leaders and people who make a difference, Nelson Mandela was not a very good student. He struggled in school and failed to complete two degrees; He was even expelled from one university for participating in a protest ran by students. It wasn't until he was in prison when he completed his first degree, where prisoners were surprisingly allowed to work toward them. In his autobiography, he comments on the fact that he was always surprised to find that political leaders he respected had never completed a college degree. He realized that to be an articulate leader did not mean you had to be educated in any specific way and this perhaps is why it took him so long to finish his first degree. He wrote, "It was not lack of ability that limited my people, but lack of opportunity". Mandela was seen as a country boy at the more metropolitan educational institutions he attended and this could have accounted for his reluctance to really delve into his studies. Nonetheless, he now holds dozens of honorary degrees from institutions around the world. His failure to excel as a student in his early schooling and university years in no way impacted his ability to change both his country as well as the world in his later life.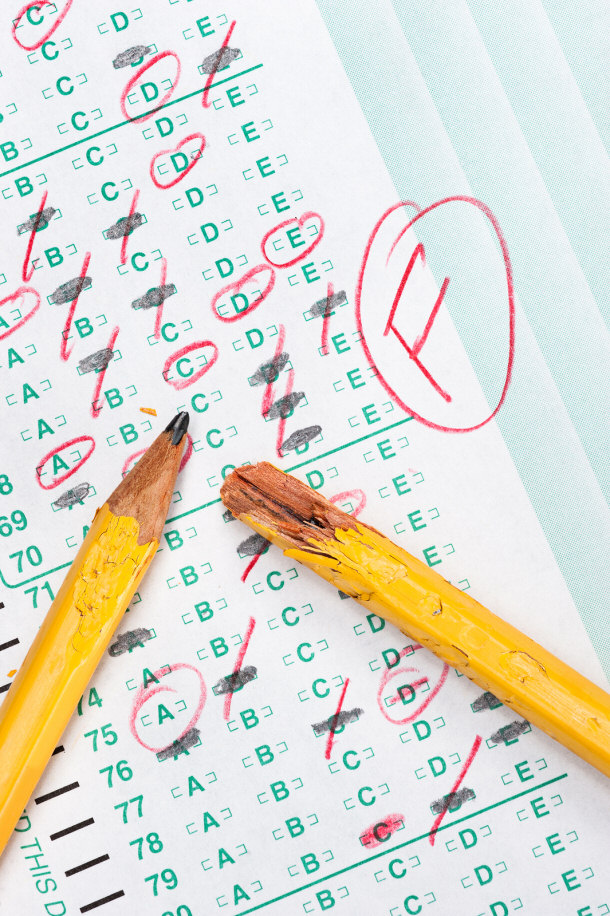 ---
---
9) Law Practice
Mandela was a practicing attorney before he was arrested and this is when he met his second wife, Winnie. Mandela's friend Oliver Tambo joined Mandela to open South Africa's first black law firm called Mandela and Tambo. Mandela attributes his confidence in law practice to his first boss H.M. Basner, an attorney who supported African rights. Mandela and Tambo's office in Johannesburg was fittingly located directly across the street from the Magistrate's Court in downtown Johannesburg. They helped and represented blacks who were discriminated against because of their color. These clients had their family land taken away from them, were refused entrance into a Whites Only store and were often imprisoned for violating apartheid laws. Mandela said his law firm "was a place where they (black Africans) could come and find a sympathetic ear and a competent ally, a place where they would not be either turned away or cheated, a place where they might actually feel proud to be represented by men of their own skin color". In his autobiography, Mandela fondly remembers many of the people he represented in court during his time practicing as a lawyer.
Oliver Tambo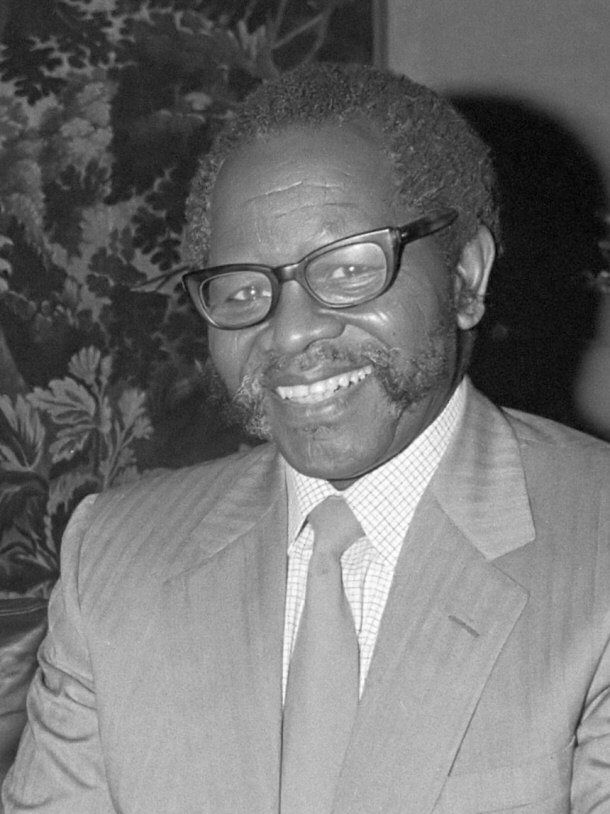 By Rob C. Croes / Anefo, via Wikimedia Commons
Mandela and Tambo's Law Firm, prior to renovations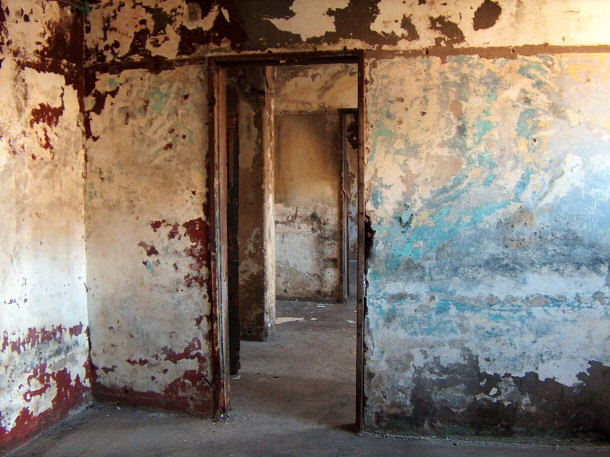 By Jackie05, via Wikimedia Commons
---
8) First Black President of South Africa
Not only did Mandela open the first black law firm in South Africa but in 1994 he became the first black president of the country and he was the first president of South Africa to be democratically elected. Millions of South Africans stood in line for three days straight to cast their vote for presidency on April 27, 1994; Mandela won almost two thirds of the votes and thousands of people celebrated across Pretoria during his inauguration ceremony. April 27th has since become a national South African holiday to celebrate the end of apartheid and beginning of Mandela's presidency, it is known as Freedom Day.
Mandela served as president from 1994 until 1999 and while in office he established the Truth and Reconciliation Commission in 1995. This Commission investigated instances of human rights violations under the apartheid and encouraged violators to come forward and confess their racist crimes. In fact, many violators personally confessed to people and families who were affected by their actions. Even though it was not as successful as most had hoped, the Truth and Reconciliation Commission was able to convict many violators of human rights. Mandela was also instrumental in rewriting a new democratic constitution for South Africa, the first of its kind in the country. Mandela divorced Winnie during his presidency and married his third as well as current wife, Graca Machel. Mandela promised to only serve as president for one term and stepped down from the presidency in 1999, staying true to his word. He has remained politically active after his resignation but it has been difficult for Mandela to participate in any political events with his recent health ailments.
Nelson Mandela casting his vote in 1994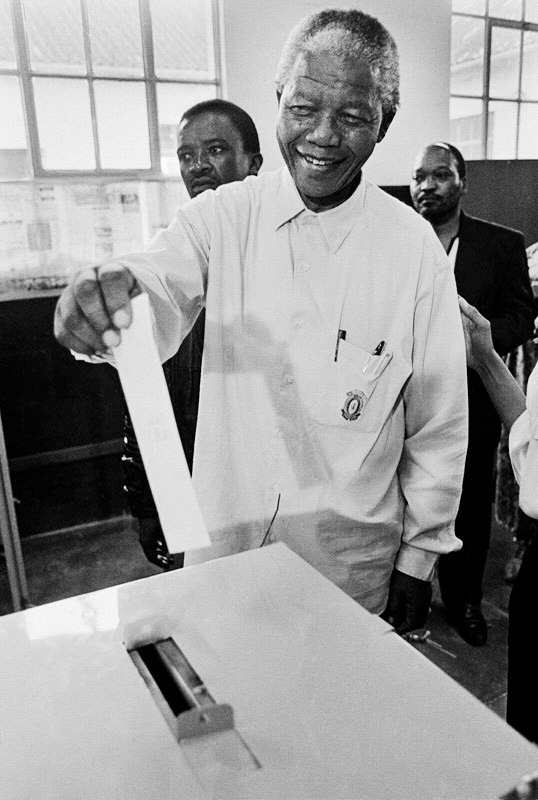 By Paul Weinberg, via Wikimedia Commons
Graca Machel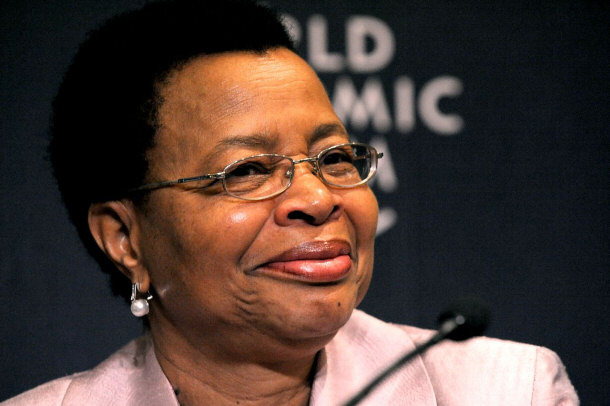 By Zahur Ramji, via Wikimedia Commons
---
7) Qunu Family House
Mandela returned to his childhood home of Qunu in the Eastern Cape of South Africa after he was released from prison in 1990; a museum dedicated to Mandela's life and achievements is near his home, where a billboard poster of Mandela while he was president graces the front. CBS News explored Mandela's home and Qunu village in the spring of 2013, taking a collection of photographs. Qunu is a modest small village with classic Thembu architecture, where the buildings are round and thatched. Mandela built a replica of his prison dwelling and a large home on his compound in this village. There is not much around Mandela's Qunu home except vast amounts of green grassy land for miles and a security gate greets visitors upon entry into the compound. Qunu still stands as a primarily agricultural village with sheep and cattle roaming the streets. It was important for Mandela go to back home and retire to where he was raised as a child because he is a very nostalgic man who appreciates his roots. Not many people have been allowed in Mandela's Qunu compound, so there is very little known about what life is like behind the gates. One can only assume that Mandela is well taken care of in his home and comfortable, happy to be back where he belongs.
Mandela's home



By Fbrierley, via Wikimedia Commons
---
6) Graveyard Controversy
Mandela also built a graveyard on his compound in Qunu, where his two children, his parents and his sister are buried. It is Xhosa tradition to be buried in your home village and Mandela has made it clear that he wishes to be buried near his other family members. The graveyard is quaint and overgrown, some argue it's not a fitting place for such an important man but Mandela maintains his burial wishes. Mandela's children both died at young ages; His daughter, Makaziwe, only lived nine months before she died and his son, Thembekile, was killed in a car accident at the young age of 22. While Mandela suffers in the hospital, Qunu residents have left balloons as well as other small tokens of their admiration outside the graveyard and family compound.
Controversy surrounding the graveyard began in 2011 when Mandela's grandson, Mandla, had the graves of Mandela's children moved out of the Qunu family graveyard. Many of Mandela's family members sued Mandla, indicating that he did not get permission from anyone to move the graves. This accusation has incited a heated legal battle about bringing the children back to the graveyard in Qunu where Mandela hopes to be buried after he dies and it is still an ongoing debate that has yet to be settled in court. Recently, Mandela's family members have accused grandson Mandla of only wanting fame for himself out of the entire ordeal.
Thembekile Mandela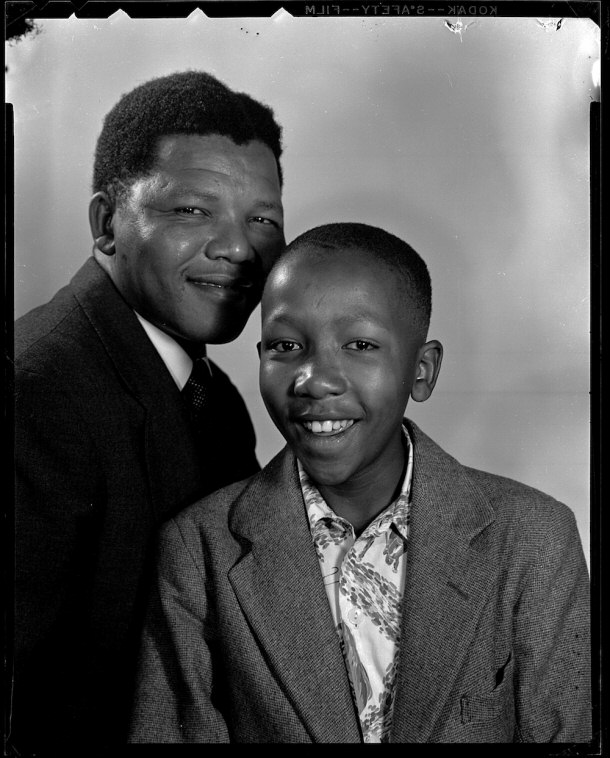 Mandla Mandela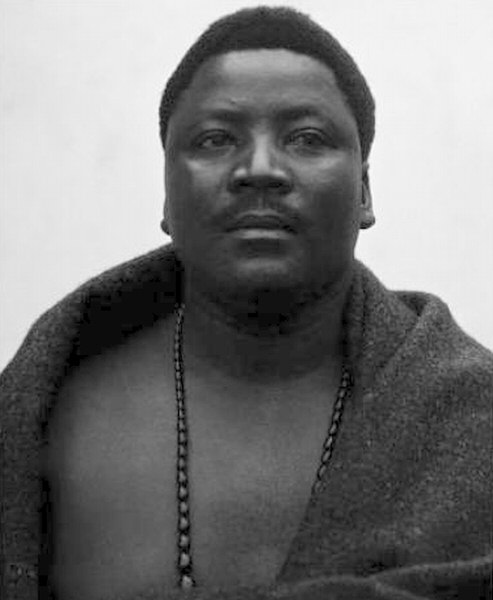 ---
5) Telling Lies
In Mandela's autobiography, he admits to telling many lies as a young adult to get what he wanted and this little known fact may be surprising to most people due to him being admired for his leadership qualities. Mandela would often leave out pertinent information to those who were helping him, either by giving him employment or room and board. He admits that he "cursed [him]self for not having told the whole truth" and he confesses, "I had become so used to my deceptions that I lied even when I did not have to". This characterization of Mandela is surprising, since he is a leader of many and lead a truthful life in his later years. His self reflection is interesting because he indicates a sense of regret at telling these lies when he was younger to achieve his goals.
Young Nelson Mandela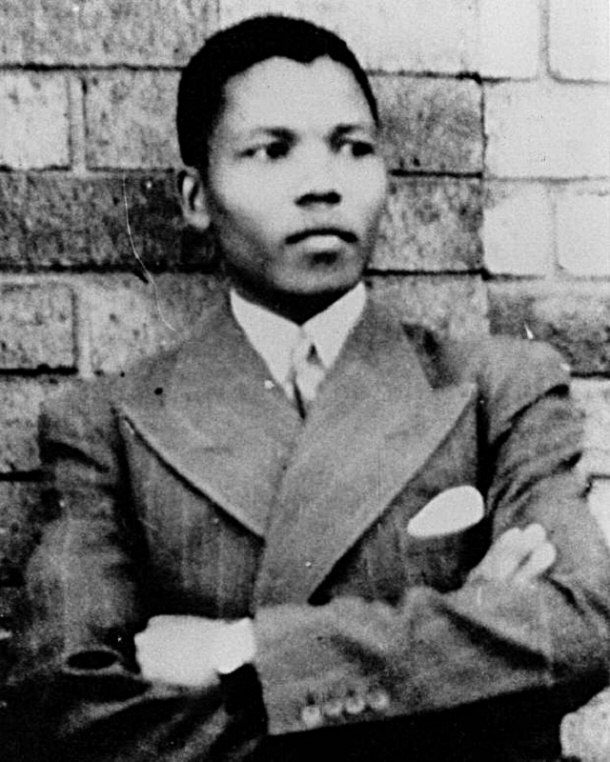 ---
4) Illnesses in Prison
Tuberculosis was not the only illness that Mandela battled with while in prison; he suffered many ailments during the 27 years he was in jail because of the length of time he spent incarcerated and the dismal conditions under which he lived in. The ailments are an instigators of his health concerns that he's suffered later in life and to this day. In one instance, Mandela injured his heel while playing tennis in 1979 and he had to get surgery on it in Cape Town. At the time he was at Robben Island, so a visit to Cape Town meant a daunting journey across the sea. While in the hospital, bone fragments were found in his heel and were removed surgically. The surgery was successful, Mandela actually enjoyed his experience at the hospital because he was well cared for and was able to get restful sleep. When Mandela was undergoing treatment for tuberculosis, he was admitted to a hospital that had never had a black patient before and had an enjoyable experience. In addition to tuberculosis and heel surgery, he underwent prostate surgery while in prison in 1985.
It is no surprise that prison conditions would have caused suffering and disease amongst its prisoners. As remarkable and resilient as he is, Mandela was no exception. He was treated for multiple issues throughout his 27 years in prison but managed to enjoy his stays at the hospitals. It is a testament to his will that Mandela has lived so long after the medical complications he experienced while both in and out prison.
Nelson Mandela's Robben Island prison cell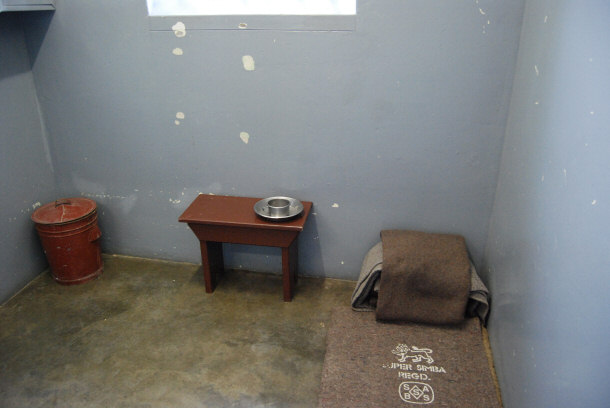 By Paul Mannix, Wikimedia Commons
Cape Town Hospital called Somerset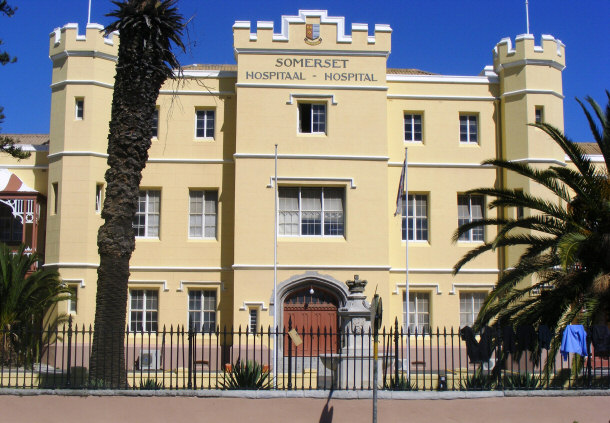 ---
3) Love for Children
Mandela has a soft spot for children, he not only spoke about them in his Nobel Peace Prize acceptance speech but he also started the Nelson Mandela Children's Fund in 1995 when he was president of South Africa. According to its web page, the fund "strives to change the way society treats its children and youth" and it focuses on eliminating "hunger, abuse, exploitation and homelessness". The fund has a variety of programs from teaching children sports to educating them and their families about sustainable food practices at home, the fund also has a partner branch in the United States. The Nelson Mandela Children's Hospital was built to help treat childhood disease and illnesses, including those that are particular to the South African region.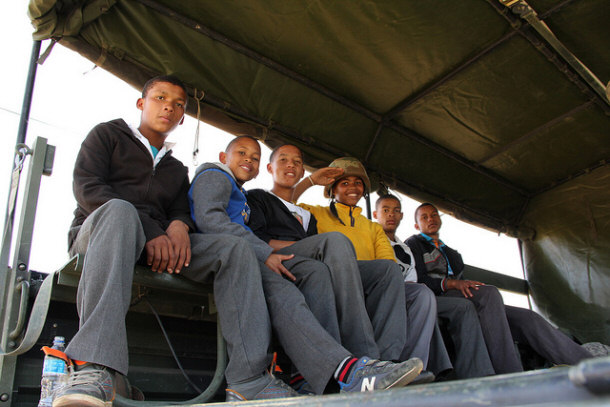 ---
2) Return to Robben Island
After Mandela's release from prison, he returned to Robben Island in 1990. He went there in order to convince political prisoners to accept the government's offers of amnesty and prison release. He met with prisoners during his visit, though many of them disagreed with what he was asking them to do. Despite the chances they would decline the government's offer, it was still worth it for Mandela to make the attempt because it was a part of the larger battle of ending apartheid. He was emotional while back on the prison grounds but he said that he didn't really have much time to tour the prison and kick up painful memories of his time spent there. However, these attempts were ironic because Mandela himself had rejected previous deals of release by the government.
Nelson Mandela returns to his former cell at Robben Island Prison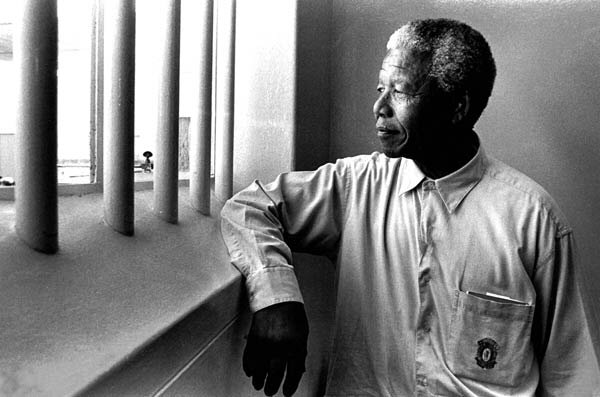 By Jurgen Schadeberg, via http://www.jurgenschadeberg.com/
---
1) Mandela Day
July 18th is now known as Mandela Day across the world, The United Nations General Assembly established the day in 2009. Mandela Day even has its own website, where it encourages people to celebrate it in the same spirit of Mandela by helping others. It says that because Mandela dedicated 67 years to human rights, people should dedicate 67 of their minutes on Mandela Day doing the same. Mandela Day encourages the next generation of world leaders to begin taking action now, an idea that Mandela is passionate about.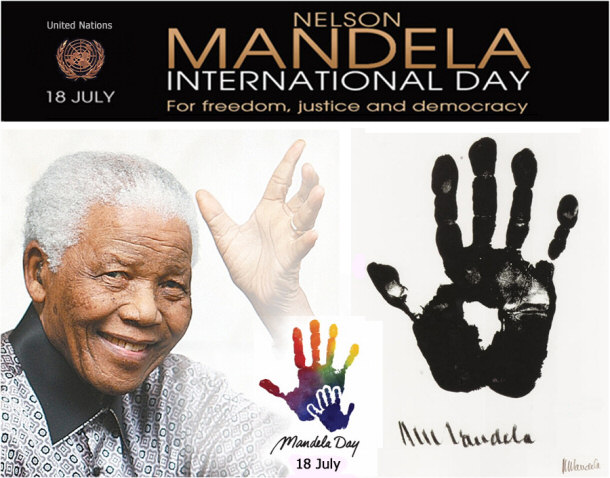 By Martijn van Mensvoort, via www.handresearch.com
---
Final Words
Mandela's life and achievements are fascinating as well as varied. He has certainly affected millions of people across the world and his legacy is that no matter your upbringing or background, you can go on to make a difference. There are a variety of biographies that have been written about Mandela and perhaps reading some can muster up confidence in your abilities to achieve your own dreams, despite challenges as well as opposition.
Specific People
15 Things You Should Know About Stephen Hawking
15 Fascinating Facts about Michael Jackson
15 Fascinating Facts about Al Capone
15 Interesting Facts about Mother Teresa
15 Interesting Facts about Walt Disney
15 Interesting Facts about George Washington
15 Interesting Facts about Gandhi
15 Interesting Facts about Franklin Roosevelt
15 Interesting Facts about Ben Franklin
Top 15 Interesting Facts about Archimedes
15 Little Known Facts about Martin Luther King
15 Interesting Facts about Ronald Reagan
15 Interesting Facts about Nelson Mandela
15 Interesting Facts About Shakespeare
15 Interesting Facts about Marie Curie
15 Interesting Facts About Julius Caesar
15 Interesting Facts about Leonardo Da Vinci
15 Interesting Facts about Captain James Cook
15 Interesting Facts about John F. Kennedy
15 Interesting Facts About Cleopatra
15 Interesting Facts about Barack Obama
15 Interesting Facts About Albert Einstein
15 Interesting Facts about Adolf Hitler
15 Interesting Facts about Christopher Columbus
15 Interesting Facts About Bill Gates
People Related
15 Most Bizarre Things Purchased by Celebrities
Top 15 Reasons Why People Commit Suicide
25 Individuals Who Thrived with Savant Syndrome
20 Celebrities Who Invented Amazing Things
Top 15 Drugs People Commonly Overdose and Die From
Top 15 Myths about Death
15 Unusual Ways People Have Died
15 Crazy Festivities Around the World
55 Celebrities With Physical Imperfections
15 Funny and Unusual Ways Interviews Have Been Held
15 Weird Ways People Improve Their Confidence
15 Of the Darkest Crime Personalities We Hope to Never Meet
15 People Who Killed for a Living
15 Famous Celebrity Meltdowns
14 Fun Activities That Have Ended Up In Death
15 Facts & Info About Human Trafficking
Shorter Top Lists:
10 Billionaires as Wasteful or Fanciful as They are Wealthy
10 Ruthless Serial Killers Who Were Never Caught
10 Dangerous Serial Killers

Informational:
Detecting Lies: How to Tell Whether or Not Some is Truthful
Cannibalism in History and the Modern World
What Your Favorite Color Reveals About You
What is a Weirdo? Defining Weirdness in Society
Media's Effect on Society
How to Attract Beautiful Women