How to Have a Date Night With Your Spouse?
Keep Your Marriage Fun! Have Date Night Every Week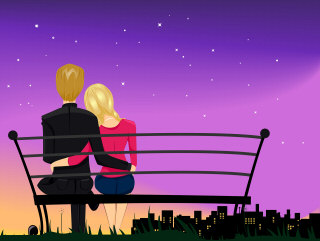 Oh the joys of being married. In a compatible marriage, most days have its perks. You have a sense of belonging and security. Life will most likely find a way to create day-to-day patterns and repetition for many of us. Kids will add a whole different spin on married life, making things no longer just about the two of you. Sometimes with our hectic family lives it's hard to rekindle the fun feelings we had when we first starting dating our spouse. Sometimes married couples get into petty arguments and get on each other's nerves. All too often the romance that was once so vibrant comes to a crashing halt. This is why it is crucial to find the right way to enjoy being with your spouse and making at least one evening a week a date night. But how do we do that if we have kids and/or strained financial capabilities? The solution may surprise you, and having your date may be easier and more affordable than you think.
Laying the Groundwork for Your Date Night
Pick a day of the week that works best for you and your spouse. It doesn't have to be a weekend day. If you are a couple on a budget, it can benefit you to chose a weekday date night. Many restaurants have lower-priced weekday menu options, and many movie theaters run weekday movie ticket price specials as well. Using coupons can help save money too and there are plenty of deals on the internet at sites such as coupons.com or couponcabin.com. There are tons of coupons and discounts for almost anything to eat or do, so be vigilant for these offers and discounts. If you have young kids and are struggling to find a reliable and affordable sitter, there is a great website called care.com that could help you find the right match for you and your children. Once you have the day chosen, your budget set, and your child care situation figured out, it is time for the next part of preparing your well-deserved fun evening.
Choosing the "Meal and Activity"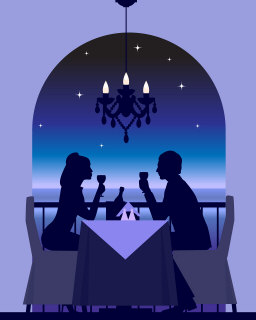 Many couples have the desire to do something or go somewhere together, but are often indecisive about what to do or where to go so they fall into the same boring old routines together. There should be two elements to a successfully put together date night, going somewhere to eat/drink and doing some kind of social activity. For example, there's the classic "dinner and a movie" combo, or "burgers and bowling". But there can be so many other creative and budget-conscious ideas than just your typical run-of-the-mill kind of date options. If you want to add a little more spice to the marriage, try going out shopping for sexy lingerie, then going out to eat, but just ordering wine and deserts. If the kids aren't home, make sure the lingerie gets put to its intended use! If you are trying to simply just have a little more fun together, try doing a trivia or karaoke night at a local pub that serves food and drinks. Many times bars or pubs will have free live entertainment or a DJ. Local comedy clubs are another popular choice for a fun date spot. Nowadays there are even family fun centers that have bars, restaurants and giant arcades that adults can play in too. If you are looking to be more active together, bowling or laser-tag may be a great choice. Going out dancing is also a great way to have fun and moving as well. If you have very little money to spend, getting coffees and browsing through a Barnes & Noble store can be just as fun as anything else. You could also try going for a romantic evening walk or enjoying Chinese take-out at a romantic outdoor spot. The key is to just find something enjoyable that you will each have fun doing and that will rekindle some spark back into your lives. For more ideas on what to do on your date night, check your local newspaper for events that are happening around your area. It is important to step out of your comfort zone from time to time and try new things.
Making it Happen
Once you have your date night all planned out, the last thing left to do is to go out and enjoy yourselves. Dressing up and looking your best is the cherry on top of the date night sundae. It is also a fun idea to be a little more flirty with your spouse and bring out the fun, playful, youthful side of your relationship. Surprising your spouse with a sexy French kiss or sending a naughty text message from across the dinner table can liven the mood right up. The main reason couples need to spend quality time together is to keep the intimacy from fizzling away, and once date night becomes a weekly routine, staying connected and intimate seems so easy and natural. You will also continue to make new fun memories about being with the person who you fell in love with, and life won't seem so "boring" or "routine" anymore.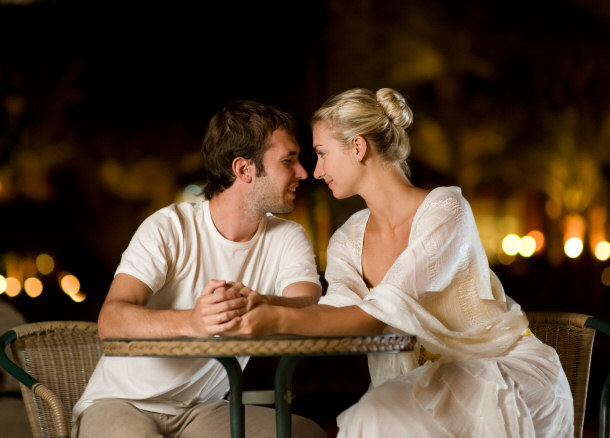 So keep your marriage fun, and have at least one "date night" every week!
Relationships
Top Lists:
20 Surprising Facts About Divorce
Top 15 Myths About Love
15 Crazy Marriage Proposal Incident Stories
Top 15 Epic Romantic Gestures
Top 15 Myths About Sex
15 Weird Reasons People Have Been Married
13 Ways to Be Happy After a Break Up
Informational:
Male Ego Dominance Is Venom in Marriage
The Secret to an Intimate Relationship
Making Long Distance Relationships Work
Ways to Stay Safe When Dating Online
The Dangers of Online Dating
Why Women Fail to Attract Men?
Why do Younger Women Like to Date Older Men?
Keep Your Marriage Fun by Having "Date Night" Every Week
Fraudulent Dating Through Facebook