By: Sha - at March 7, 2013
Ways to Stay Safe When Dating Online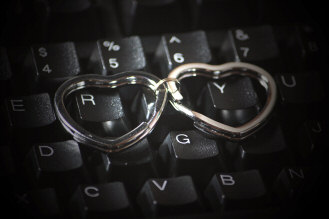 The Internet is a place for people from all parts of the world to meet. Online dating sites are growing in popularity every single day. Online dating is perceived to be a more dangerous activity than it really is, with the worst results getting a majority of media coverage. The most important part of online dating safety is vigilance, which is entirely up to your actions. You are in the best position to make sure your guard is kept up with everyone you encounter online. There is no person who can protect your online experiences better than you. Everyone should know what the safety measures are and how to implement them in order to avoid any unpleasant or dangerous consequences. Keep in mind that either offline or online, dating always involves some amount of risk.
How to Stay Safe Online
Since there is less worry of being judged or even being seen when dating online, people can develop trust with others online very quickly. People tend to be more open with their feelings and are more honest when interacting with individuals in an online setting. Users feel that they can speak freely with their potential partners in a much more relaxed atmosphere. But many people take advantage of online dating by lying frequently, using fake profiles, and by having dishonest motives. The following tips will help you stay safe online:
People Can Be Anybody Online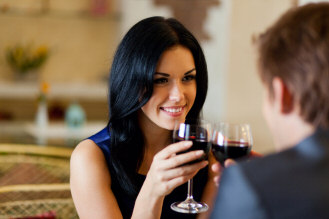 People can be anybody they want online and they can behave in unusual ways completely different than their normal behavior. They do this to appear more desirable to you, to charm or to please you. They can behave in certain ways to get your sympathy or support, and to seek out dishonest financial gains. Some behave differently than their usual ways only to protect themselves online. Even with all the negative aspects of online dating, there are a lot of good honest and nice people looking for their soul mates on the Internet. It is essential for you to know how to spot the fake ones, and the ways to protect your privacy when meeting people online. Never rush to get familiar with people on the Internet and become emotionally attached too quickly.
Guard Your Identity
It is strongly recommended that you never give out your real name, home address, personal email address, phone or mobile numbers on a dating profile. Never post the addresses of the place of your employment, current or past school, college or university. People can be extremely resourceful with the information you provide online. They can easily track your personal information such as address, phone number, age and other details on the Internet or offline simply by using your first and last name and the city you live in. Social networking sites have become full with predators, lurking in for loads of personal information people share when they post. Never share your personal information with a stranger on social networking sites. You can always limit the access that people have to your personal details. Even if you are starting to get closer to someone online, it still may not be time to start trusting them completely.
Learn to Keep Your Online Information Safe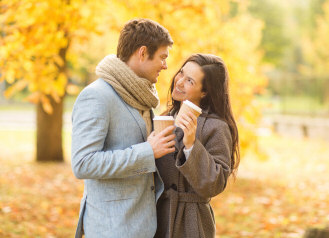 Many people do not know how to keep their online information safe, and easily become victims of fraudsters online as well as offline. Never use shared computers unless you are 100% sure that your login information will not be stored or traced. Always check that you have logged out before you quit any program or application online. Many computers have automatic login features and this causes a potentially serious security threat. Never save your CV/resume, profile, etc on a shared computer, but if you do make sure that you delete them permanently. Another common practice to help protect your information is deleting files completely from the recycle bin so they cannot be resorted by other users.
Opening Up to an Online Interest
You should take time to get to know the person you are interested in. You should remember that it takes time to build up a solid and trustworthy connection with anybody, be it online or offline. If things are developing too quickly there just might be something wrong. It takes quality time to build trust and intimacy. If you want to chat live online, use instant chat or messaging services provided by many dating sites. To correspond with your prospective virtual partner, use the email services through the dating sites or use a separate email account that does not use your personal information. If you need to talk, use Skype or any other software used to talk online. Do not use personal phones, emails, and video until you are comfortable and ready to reveal more to your prospective partner.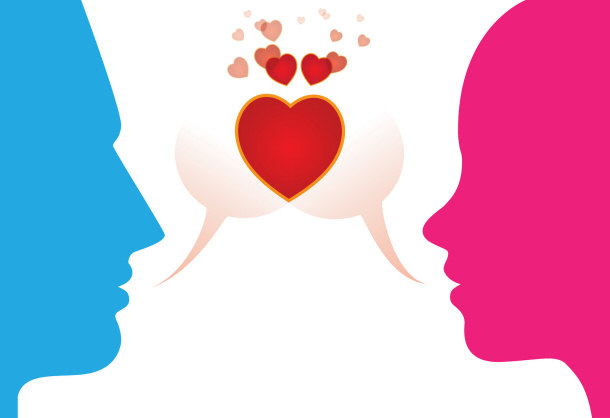 If anyone is asking you repeatedly to do something that you do not want to do, then end all communication right away. Anyone asking for your personal and financial information should be blocked immediately.
People May Not Be as They Appear
It can be tempting to fall for nice profiles, descriptions, and even pictures that people have posted on their online profiles. What you need to understand is many daters can fill their profiles with fake information, and the pictures can be of someone else or they may not be current. You have every reason to believe that many people may have other motives to post profiles on dating sites other than to find a partner. They can be predators, stalkers, thieves, etc.
Be very Careful and Get to Know the Person very well before Planning Meetings in Person
This is a crucial step to take when deciding on a date with a person you have meet through a dating site. You should have several emails and phone conversations with your prospective virtual partner prior to deciding to meet in person. You should also ask yourself if the person you want to meet face-to-face is someone you could potentially have a relationship with. Do you believe that you have got all the information needed to arrange a meeting in person? Do you feel confident that he or she is who they say they are? Do you really feel comfortable, confident and ready to meet in person with him/her? If your answers are yes to all of these queries, go ahead to meet in person with your prospective partner. Choose a public, crowded, and familiar place such as a coffee shop or cafe for the venue of your first date. Tell a family member or a friend about your plans, especially the location of your first date. Always carry a mobile phone with you and never go to any remote or private areas. Always keep an eye on your food and beverage. Do not accept an invitation to go to your date's home or invite your date to your home on a first date. Be optimistic about your first date but stay alert at the same time. All these safety cautions are to make your dating a safe success, and are not meant to spoil it.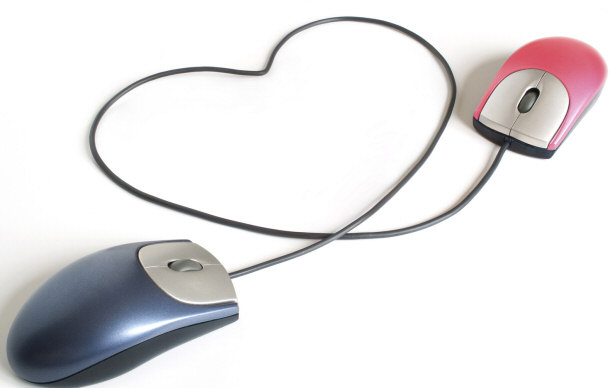 Conclusion
Online dating has already become a popular way for millions of people to meet and possibly to find their soul mate. Online dating has some advantages over offline or conventional dating in that singles can find compatible matches out of thousands of potential profiles. Online dating does have some disadvantages and risks. The media has traditionally focused on the negative stories arising from online dating but lately more of the positive encounters are making headlines. Online dating makes it possible for people from all walks of life, different continents, and radically different lifestyles to begin chatting and possibly falling in love.
Relationships
Top Lists:
20 Surprising Facts About Divorce
Top 15 Myths About Love
15 Crazy Marriage Proposal Incident Stories
Top 15 Epic Romantic Gestures
Top 15 Myths About Sex
15 Weird Reasons People Have Been Married
13 Ways to Be Happy After a Break Up
Informational:
Male Ego Dominance Is Venom in Marriage
The Secret to an Intimate Relationship
Making Long Distance Relationships Work
Ways to Stay Safe When Dating Online
The Dangers of Online Dating
Why Women Fail to Attract Men?
Why do Younger Women Like to Date Older Men?
Keep Your Marriage Fun by Having "Date Night" Every Week
Fraudulent Dating Through Facebook