By: Sha - at February 24, 2013
Why do Younger Women Like to Date Older Men?
Introduction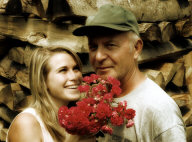 It is a well-known fact that women are generally attracted to older men. Although the age difference can well be subjective, it is usually 5 to 10 years that younger women prefer. So younger women, in general, will date men that are a few years older than themselves. Men, on the other hand, also usually prefer to date younger women that are a few years younger than themselves.
If a woman is twenty five, she will most likely date a man in his thirties. Also if a man is in his forties, he will generally date with a younger woman in her thirties. This is the most traditional trend when it comes to dating with younger women. But this trend is more prevalent in younger women that like to date older men. There might be numerous reasons for women going for older men. Here are some of the most common reasons that make women want to date with older men:
Reasons for why Woman Date Older Men
Most women tend to believe that older men are stable, more organized, civilized and gentlemen. Younger women also feel that older men are more capable of treating a woman better and fulfilling her wants or needs. They assume that older men are more capable of providing for financial support and supporting whoever they are with as they have matured over the years.
Girls mature faster than boys, or in other words, women mature faster than men. That is why a beautiful young woman of 18 years of age shows her interest in an older man in thirties rather than in a boy or young man who has the same age as her or only few years older. Men on the other hand prefer younger women for better fertility. A younger woman is also ready to start a family with an older man as she thinks older men might settle down sooner than younger men.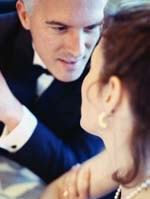 Most women want a strong man who is confident and can take care of her. They want to be with men who can provide financial stability and long-term security to them. Men that are at least a few years older than young women are better placed in jobs or businesses. But young men that have the same age as a women either does not have any job yet or just hasn't started work.
A woman expects a man to provide for his family and this expectation from him stems from the upbringing of younger women. It is also worthy to mention that younger women are after more sensual love and they feel that older men are capable to fulfil her needs fully being experienced and more understanding.
Conclusion
In any romantic relationship between a man and woman, irrespective of age difference, the key to holding the glue of love is proper understanding between the partners. As long as both of them know what they are looking for from their affair they cannot go wrong or fail in their relationship. In truth, dating between older men and younger women can be wonderful and successful if they are able to love and understand each other.
Relationships
Top Lists:
20 Surprising Facts About Divorce
Top 15 Myths About Love
15 Crazy Marriage Proposal Incident Stories
Top 15 Epic Romantic Gestures
Top 15 Myths About Sex
15 Weird Reasons People Have Been Married
13 Ways to Be Happy After a Break Up
Informational:
Male Ego Dominance Is Venom in Marriage
The Secret to an Intimate Relationship
Making Long Distance Relationships Work
Ways to Stay Safe When Dating Online
The Dangers of Online Dating
Why Women Fail to Attract Men?
Why do Younger Women Like to Date Older Men?
Keep Your Marriage Fun by Having "Date Night" Every Week
Fraudulent Dating Through Facebook