Fight Acne with Strawberries!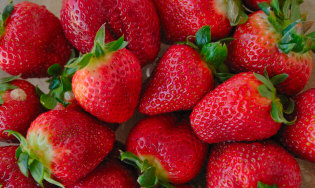 If you are looking for a natural way to combat acne and oily skin, then look no further than strawberries. In addition to being healthy for your body when consumed, strawberries contain several acne and oil fighting vitamins and minerals. When applied topically, strawberries can reduce the appearance of acne and control oil buildup which causes the blockages that result in acne.
Why Strawberries Work
Just like all of those expensive over-the-counter acne products, strawberries contain salicylic acid. In fact, salicylic acid is one of the main ingredients in acne medications because of its oil reducing properties. Strawberries are also packed with antioxidants and phytochemicals which fight inflammation in your skin and joints. Strawberries are an excellent source of Vitamin C which is necessary to promote collagen. Collagen is the substance that gives your skin its elasticity and promoting collagen production helps to reduce the signs of aging and reduce the appearance of acne. Vitamin C is also a natural astringent and can be used to lighten dark marks (such as those left behind by acne) as well as clearing blocked pores.
How to Use Strawberries on Your Skin
Strawberries can be combined with almost any ingredient such as sour cream, plain yogurt, oatmeal and even honey. To clear away the oil and dead skin cells which block pores and can cause acne, strawberry peels and masks are quite effective for controlling oil. They will leave your skin feeling soft and fresh! Always begin any skin care regimen with a clean face.
Strawberry Peel
Cut up and place 6 strawberries in a blender or food processor. There is no need to remove the leaves. They also contain salicylic acid.
Add 1 tablespoon of white sugar
Add 1 tablespoon of lemon juice (fresh or bottled)
Mix well
Apply the mixture to your entire face, avoiding the eyes. Allow the peel to remain on your skin for approximately 10 minutes. Then, gently massage your face for 1-2 minutes to loosen any dead skin cells. Cleanse your face with cool water and a soft washcloth. This peel should be repeated no more than twice a week to prevent over drying and irritation of your skin.
Strawberry and Honey Mask
Cut up and place 6 strawberries in a blender or food processor.
Add 1 tablespoon of honey. Organic honey is preferable but you can use any honey.
Mix well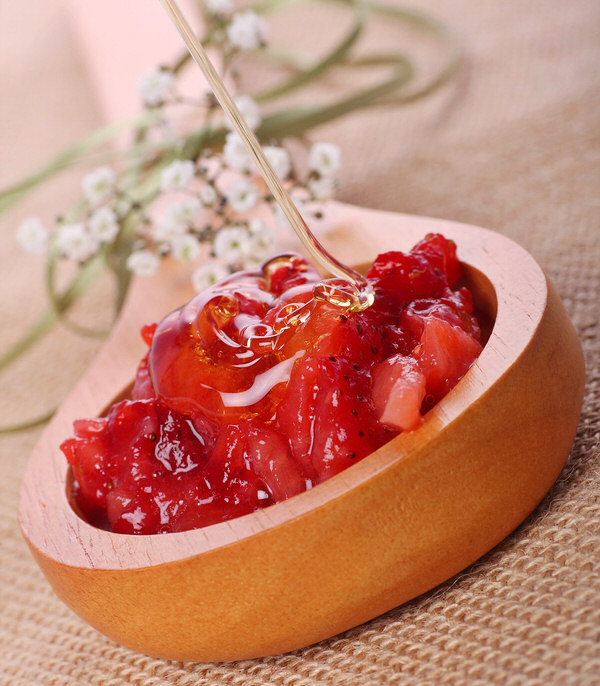 Using your fingers, apply the honey/strawberry mixture to your face in a circular motion. Take care to avoid your eyes. Once your face is fully covered, allow the mixture to remain on your face for 10-15 minutes. Your face may begin to feel tight and this is normal.
Once the allotted time is up, use warm water and a soft cloth to remove the mixture. When your face is clean of all the mask mixture, rinse your face with cool water to close your pores. This mask can be repeated 3-4 times a week as necessary.
Using this strawberry peel and mask on a regular basis will help to control your acne, clear your pores and leave you with clearer, softer skin. Do not use either of these on your skin if you have an allergy to any of these ingredients.
Skin Care
Top 10 Reasons Why Women Wear Makeup
15 Enthralling Facts About Sunscreen
9 Unusual Beauty Treatments
DIY Body Scrub
Creating Your Own Natural Perfume And Body Spray
DIY Natural Acne Scar Treatment Serum
Herbal Face Mask
Fruits That Will Make Your Skin Glowing Healthier
How Can Teenagers Prevent Acne Breakouts
Why Your Facial Skin is the Most Sensitive to Skincare Products
The Dangers of Products Containing Sodium Lauryl Sulfate
How to Choose The Right Makeup
Laser Hair Removal for Unwanted Hair Growth
Fight Acne with Strawberries!
Don't Cut Your Cuticles - Use a Cuticle Stick!
How to Get Healthy Glowing Facial Skin Without Breaking the Bank