By: Sha - at June 14, 2013
The Best Ways to Speed Up a Slow Computer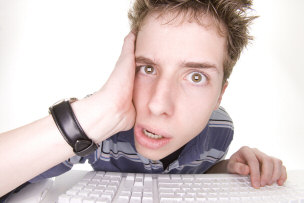 Many people are frustrated with their slow computers, even computers that are expensive and new from time to time get bogged down from usage. It is a problem for hundreds of thousands of people who need to use computers at home or at work. Personally speaking, it can be very frustrating dealing with a slow computer. The good news is that there are simple ways to get rid of this problem and make your computer run faster; just like it was new. In fact, one does not need to be an expert to speed up a slow computer. You can do it using some simple but very effective techniques. This article will help you find the best ways to speed up a slow computer.
Have you ever wondered why some PCs, ones that are older than your PC that you bought recently, are faster and more efficient? You may also complain about how fast it used to start up when it was new, but now you pull your hair out waiting for it to start up or just doing routine tasks. Yes, it is true some PCs will take even ages to start up. Believe me, I have been there and I have learned some very easy and simple techniques to solve this problem. Keep in mind, in most cases it's not your computerís hardware that is the root of the problem. I assume that this will be very good news for you. Let us understand the causes and solutions for the problem.
The Most Common Causes for a Computer Slowing Down
The problem with a slow computer lies with changes that occur to the software that is installed and running on the computer. If you are using your PC daily, then it runs loads of programs, websites, and performs various tasks at your command. Not to mention the programs or tasks run by the PC and its operating system. What this means is that the computer inevitably starts to slow down. In most cases, the hardware of your computer is OK and it can be restored to its original state once certain things are done to get it running correctly again. You can keep it in fast and excellent running condition with very little effort. The most common causes of slowdown of your PC are:
Registry Errors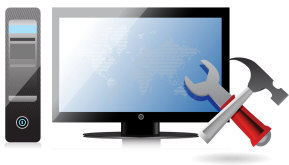 Registry errors occur every time you or anyone using your PC loads a program, game, or file when new registry instructions are updated with your PCís software registry. These registry items remain on your PC even after the items have been removed. Whenever you run your PC it tries to open and execute these instructions but it cannot as the related programs cannot be found on your PC. This causes a registry error. Naturally, your computer does a lot more work than it should because of the errors, and this overload results in significantly slower performance.
Spyware and Viruses
Spyware and viruses are malicious programs that get on to your computer and collect your personal information without asking for your permission. They can put your personal information at risk by collecting it from the websites you visit. By copying the information you enter on certain websites like your bank card or credit card information, social security number, or mailing address from forms on the sites, these programs hope to steal your information or at the very least use it for marketing purposes. Spyware seriously hampers your computerís performance. Spyware and viruses can change the default browsers' settings or search engine of your computer, use your email program to send out spam or junk emails to other email addresses, track your web surfing habits, and show your targeted advertising on the Internet in addition to stealing your personal information as the worse case scenario.
Spyware and viruses get onto your PC when you visit different websites. They are loaded on your PC through files that you download as attachments from emails, or from the Internet. These viruses and spyware can take up a lot of your computerís power and slow down your computer significantly.
How to Speed Up My Slow Computer?
You can quite easily repair and fix the registry errors on your PCís hard drive, and remove viruses and spyware using a good anti-virus and spyware software program to make your computer run faster. There are a few more simple and easy ways to speed up your computer. Read on to find the solutions described below.
Solutions to Registry Errors
You should never download any kind of free software programs from any websites or companies online that you do not know well enough or trust. Never download software programs like emoticons, screensavers, and similar programs from free websites. You should never open any attachment from an email unless you know and trust the sender 100 percent. It is always helpful to keep a good anti-virus and spyware removal software running at all times on your PC.
Solutions to Spyware and Anti-Viruses
To fix the registry errors you can do a search on Google to find a reputable registry cleaner program. Registry cleaners are advisable to use to help speed up a computer. When fixed, your computer will be simply much like it was when you bought it and the increased performance will be substantial.
Free Up Disk Space
You can speed up the performance of your PC by removing unnecessary and unused files, temporary Internet files, idle icons, optional components, installed programs that you no longer use, and all other components that you no longer use that may be still installed on your computer.
In a Windows based system, go to Start - Control Panel. From there click on the "Uninstall a program", then uninstall everything you do not need anymore.
Windows Control Panel: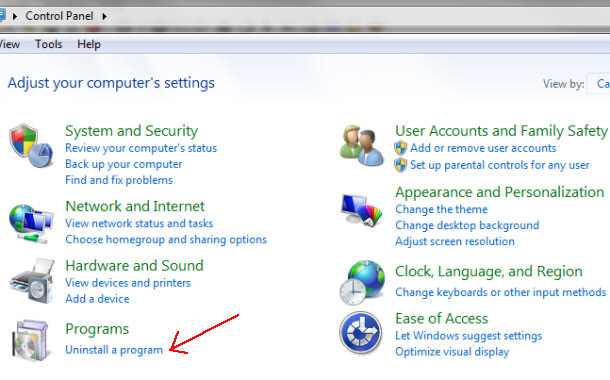 Eliminate Unnecessary Startup Programs:
If you are using a Windows based operating system, you can type in this after using the Start - Run command: msconfig
A system configuration will pop up, from there, click on the Startup tab: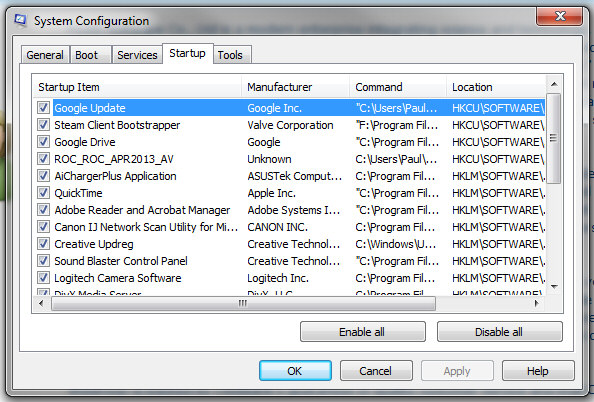 At the startup tab, look for anything unusual and you will most likely be able to disable it by unchecking it. If you see anything by an "Unknown" Manufacturer then it can most likely be disabled as well. Just use common sense here when disabling items. By using this tool you can dramatically speed up a slow computer.
Then click on the "Services" tab: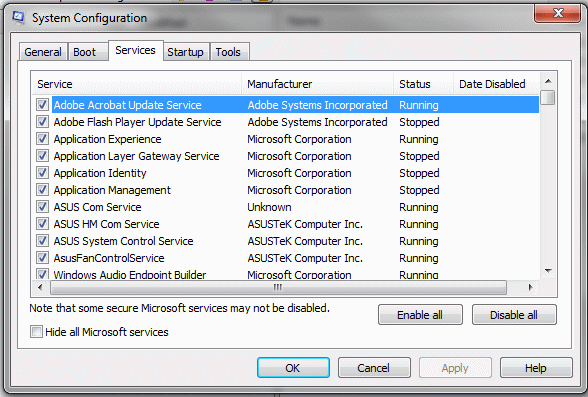 From the Services tab, click on the Hide all Microsoft services and then just do the same thing here. Look for anything unusual or anything you know you do not need and simply uncheck it. This again will help further speed things up.
Windows Startup Folder: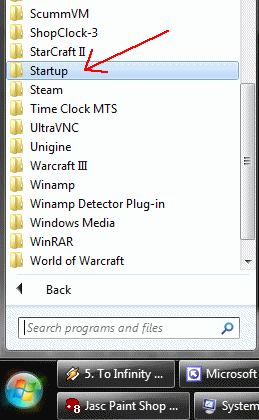 Remove Other Startup Items:
In Windows, click Start - All Programs, then find the "Startup" folder. Any file in this folder will be called upon startup to run. If you see anything unusual in here that you do not need, just delete it. In most cases you will not need anything in this folder unless you know for sure you use that program on a regular basis.
Repair and Fix Hard Drive and Disk Errors
It's possible to develop bad sectors on your computerís hard drive. Check the hard drive at least once a month using appropriate error scanning tools to detect any disk errors and fix the hard drive. It is incredibly easy to repair and fix hard drive disk errors on your PC using the error scanning tool that come with the operating system of your PC for free.
Defrag Your Harddrive!
You should also defrag your computer's harddrive a few times a year. Defragging makes all the files on your hard drive more easily accessible by reorganizing the files in order so they are quicker to grab by the hard drive, thus speeding up any programs you want to load. Just about every OS comes with a built in defrag tool.
NOTE: If your disk drive is a Solid State Drive (SSD), then these drives do not need to be defragged, only regular hard drives need defragged.
Upgrade Your Operating System and Internet Browser
If you are using any of the latest Internet browsers provided by different companies, then upgrading the operating system is a good way to surf the Internet faster. Keep your browser and operating system compatible to each other. Using an outdated browser on a PC that is running on the latest operating system will not give you an optimal surfing experience. Besides, it can slow down your PC speed. The same goes for running an outdated operating system in the hopes of trying to run a newer browser. A good rule is to make sure that your device does not have any compatibility issues. In all cases, the performance of your computer will be affected if there are compatibility issues. So make sure your computer's OS and web browsers are up to date.
Blow the Dust out of your PC Case
I recommend blowing out the dust in your PC case about twice a year, doing so increases the circulation to keep things cooler thus extending the life of your PC's hardware. Heat sinks can get way to dusty and should be cleaned up: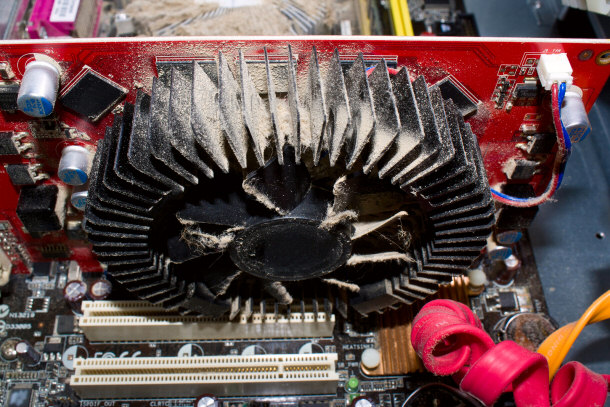 To blow the dust out I recommend using a compressed air canister, you can find these on amazon
. If your willing to spend a bit more money, then a Metro Vac
can do wonders. I actually have one and I love it, the Vac can also be used on stuff like keyboards as well.
Metro Vac: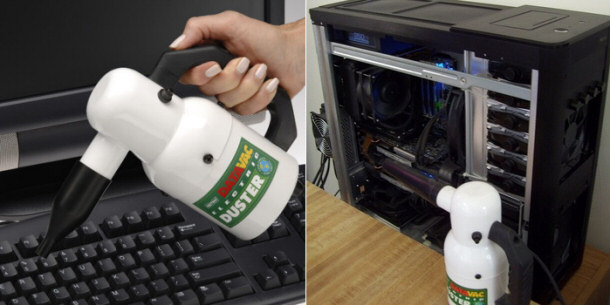 Don't Forget Software That Keeps Your Computer Clean
Making sure that you have a good anti-virus program is essential. I personally use AVG Free for all of my PCs and I also recommend others to use it as well. AVG Free is a very simple yet very popular utility that does not bloat up your computer much and does a really good job of getting rid of viruses and spyware, and it's free.
Another program I have been using and recommend it Fix Cleaner, with this program it gets rid of unnecessary items on your computer thus speeding things up for you. I have been using this for a number of years now and have been happy with the results. It's even a certified program by Microsoft, so you are rest assured of their quality.
Conclusion
Follow the simple guidelines listed above, and make your slower computer run faster, maintain its efficiency, and keep it running smoothly. I would also strongly recommend that you must always check a pen drive before running on your PC with any good and reliable anti-virus and spyware software program to see if it contains any spyware and viruses. Never click on a web link, URL from an unknown website, and never open attachments to your email and click on a link in the email if you do not know and trust the sender 100 percent. Follow the above guidelines and advice, and your computer will run faster and stay safe.
Computers
The Best Ways to Speed Up a Slow Computer
Why Network Security and Virus Protection is Essential