By: Sha - at February 15, 2013
Make Money from Micro Jobs Websites
Micro Jobs Online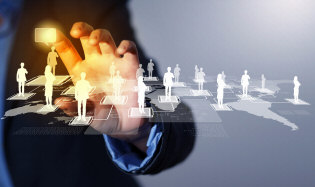 Micro jobs websites or micro freelance websites, are one of the best places for freelancers to make money by offering their services to clients. At micro jobs websites, freelancers post various types of jobs (usually known as gigs) that they are willing to do for a particular amount of money. Today, micro freelance websites are very popular for both freelancers and customers. If you have a skill in anything, you can list your skill on these websites by creating a gig (posting a job). If any client or customer finds your gig suitable to their requirements, they will contact you to learn more about the services you might offer. Some customers will order your gig straight away. If you find the services that your customers have ordered related to your posted gig, you can complete the job. Once delivered the client will usually have three days to approve or disapprove the work. If approved you will get paid by the site on which the gig was posted and purchased. If the client finds you have not done the job to their requirements, then they will have to mention what you did not do right so that you can redo the job. Clients cannot just dismiss your work right away, so freelancers are protected to some extent.
Payments are made via Escrow Account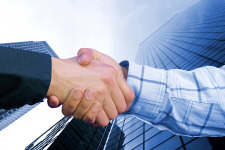 You are guaranteed to get paid if the job is approved. Micro freelance websites use escrow accounts when it comes to receiving prices for the jobs customers want to get done by freelancers and paying the freelancers for completing the jobs. The funds are kept safe with an escrow account. Both customers and buyers are safe when an escrow account is setup. Financial security is maintained for both parties involved by offering a third party who can hold the money until final transfer, similar to when real estate is purchased.
Mega List of Micro Freelance Websites
There are numerous micro jobs websites on the web and more and more sites are offering micro jobs. Fiverr.com is probably the most reputable and popular micro jobs website on the Internet. Almost all these websites pay freelancers via PayPal. But some of these sites also pay via Payza and international prepaid MasterCard credit card. Fiverr.com now also pays via Fiver revenue card, which is basically an international prepaid Mastercard credit card powered by Payoneer.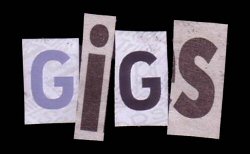 Fiverr.com
Minimartjobs.com
Fiversworld.com
Gigbucks.com
5dollarwork.com
Jobsfor10.com
Tenbux.com
Fourerr.com
Beebuc.com
Gigpayrr.com
Seoclerks.com
Dollar3.com
3to30.com
Gigstrade.com
Writeswap.com
Tenrr.com
Gigstir.com
Microjobsonline.com
Littlejobshop.com
Gigzon.com
Deucerr.com
Mycoolgigs.com
Conclusion
Micro job sites have become increasingly popular with the boom of the Internet. Freelancers can quickly and easily post their profiles and tasks that they are willing to do. These sites are also very helpful for employers or clients looking for a specific task to be completed by someone with certain skills and knowledge. The registration process is also very easy. Freelancers can post specific jobs which are known as gigs, and interact with clients quickly and easily to discuss the gigs when the customers make a query. For both freelancers and clients micro jobs sites are a great place on the Internet where they can do business smartly.
Internet
Top Lists:
Top 15 Myths about Google
15 Real Life Videos that Went Viral
15 Ways That Social Media is Killing You
15 Cool Facts About the Internet
15 Fascinating Facts about the Advent of Social Media
Informational:
The Basics of Cloud Computing & How it Got Started
Introduction to Web Services
Paypal - Great for Businesses and Personal Transactions
Best CPM Advertising Networks for Website Monetization
Do Websites Get Stronger As They Age?
Best Ways to Promote Your Website Online
Tips on Selling Domain Names for Maximum Profits
New Media in the 21st Century
Best PayPal Alternatives for Online Payment Options
How to Make Money Writing Reviews Online
Best Ways to Monetize a Blog or Website
Make Money from Micro Jobs Websites
What are CPC, PPC, CPM, CPI, PPI, CPA and CTR
Is Social Media or Business Blogging Right for Small Business?
How Can You Make Money Writing Online
A Guide to Using Torrents
Different Ways of Writing Articles From Home to Make Money
How Can You Help a Child or Teen with an Internet Addiction?