By: Sha - at February 16, 2013
Best Ways to Monetize a Blog or Website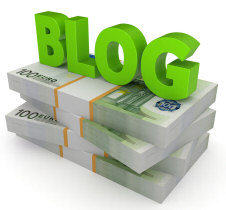 Blogs or websites are the main source of income for thousands of bloggers and webmasters. Your blog or website is a great opportunity to sell your products and services to hundreds of thousands of people from all over the world. Would you want to lose out on such an excellent opportunity to reach out to this vast market?
This article will help you understand the different ways to monetize your website using affiliate marketing programs, various online ads, selling ad space on your blog, freelance services, running an online shop, and reviewing products and services.
Monetizing a Blog from Affiliate Marketing
The key to monetizing a blog or website from affiliate marketing is finding the right product or service to promote. Any affiliate method that you choose to monetize your website should be chosen specifically. It should be one that best suits the theme of your blog or website. The more relevant the products you are promoting, the more likely people are going to buy them. So what is an affiliate in the first place? To put it simply, you become an affiliate when you agree to promote the goods and services of an advertiser/company by putting up their ads on your website. Every time a specific action such as a sale, lead or subscription is made by going to the advertiserís website through the link placed on your website, you get paid a pre-agreed amount of money (also known as a commission).
Generally, it is important to note that affiliate marketing involves the affiliate to help sell a product or service. However, some advertisers also pay the affiliate just to drive traffic to sign up for a newsletter or filling out an online form.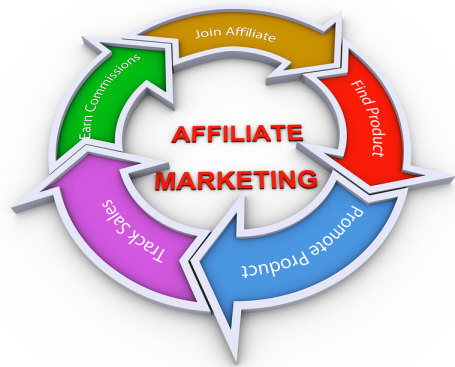 You can sign up for an affiliate account with an individual advertiser or merchant, or you can choose an affiliate network. Many websites or advertisers/merchants have an ďAffiliate PageĒ or ďAffiliate ProgramĒ section on their websites. This is so publishers/affiliates (bloggers or webmasters) can choose their favorite affiliate partners and promote their products and services. But if you choose quite a few programs, it can take some time to setup them individually. An affiliate network has many advertisers looking for publishers to promote their products, services or websites. So if you join an affiliate network, you can promote the products or services of many advertisers quickly and easily.
Some popular affiliate networks are:
Commission Junction
ClickBank
Google Affiliate Network
ShareASale
Rakuten LinkShare
Amazon Associates
Different ways to Monetize Your Blog or Website from Affiliate Marketing
You can make money from your blog in a number of ways through affiliate marketing programs. Writing reviews can be a great way to promote affiliate products on your website. You must write in a professional and effective way by giving your honest opinions. Chances are, your readers will be persuaded enough to buy the products or services you are promoting. You can also earn when your audience performs a specific task such as signing up for a newsletter, or filling out an online form on the advertisersí websites. Therefore, if you can approach it in the right way, you can use your blog posts or articles effectively as some sort of a review on a product or service. Google Affiliate Network is an easy affiliate marketing program to start out. Once approved by Google Affiliate Network, you can establish connections with quality advertisers. You post an affiliate ad on your blog or website to promote an advertiserís product or service. When any visitor to your website clicks on the ad and buys the advertised product, you earn a commission on the sale.
If your website has rich content and is regularly updated with fresh content that your audience finds helpful, then your target audience will trust you. When they find an ad on your website, they will be more likely to click on the ad and make a purchase or perform a specified action by going to the advertiserís website.
Build Trust with Your Audience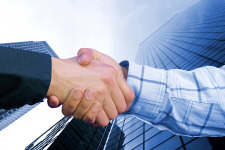 The first thing you must ensure is your blog or website has already a good number of unique and quality articles that are full of helpful information for your readers. You need to make sure that you can update your blog or website daily, or at least twice a week by writing new blog posts or articles. If done right, your blog or website will be indexed highly by search engines. Your audience will also visit your blog regularly looking for fresh and new content. It is highly recommended that you write very helpful and informative articles for your audience so that they can actually benefit from your write-ups. If you can provide them with reliable and useful information, the audience will begin trusting you. If you want to make money from affiliate programs, then building trust with your audience is the most important thing after writing high quality content. A loyal and recurring traffic stream will be the key to monetizing your blog or website.
Make Money from Your Blog via Online Ads
You can be offered to run ads of the advertisersí websites, products or services on your website and earn a pre-agreed amount of money via CPM (Cost Per Mile/Thousand) ads, PPC (Pay per Click) ads, PPL (Pay Per Lead) ads or PPA (Pay Per action) ads. All you need to do is place an ad (text link or image link) on your website. Making money by having online ads on your blog is easy if your blog has a good traffic stream. There are numerous advertisers and ad networks that will pay you on PPC, PPA, PPL and PPA ads basis.
Difference Between Affiliate Programs and Online Ads
Although there is no real difference between the two, both marketing programs involve when you help sell the products and services of an advertiser by driving traffic from your blog or website to the advertiserís website. Online ads are more easy to manage because most online ad programs (like AdSense) pick the ads for you. With affiliate marketing, more work is involved in carefully selecting the proper affiliate program and then actually selling it through word of mouth on your website. To understand the difference a bit more in-depth, you can go here to learn more about affiliates vs Google AdSense.
Monetizing Your Blog or Website by Reviewing Products or Services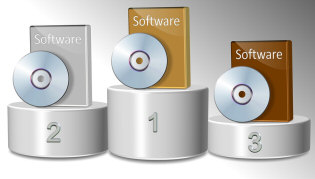 Submit your website to reliable publisher and advertiser networks. Publisher and advertiser networks are third party agents or companies that gather publishers and advertisers on common platforms. Publisher networks provide various opportunities to the publishers to monetize their blogs or websites. An advertiser network is a web space where advertisers gather to promote their products and services through publishers. You can monetize your blog using publisher and advertiser networks. You can get paid to review products or services of advertisers or merchants in two ways. Once your blog or website is approved, the clients can purchase content or reviews from you. You can get paid anywhere from $20 to $200 for each completed review of a product and service that you post on your blog or website.
Secondly, you can monetize your blog or website by reviewing products and services of the merchants without having to post them on your blog. Thousands of advertisers are looking for bloggers or publishers in advertising networks to purchase reviews of their products or services. You do not have to post the reviews on your blog or website, but to persuade the advertisers in letting you write for them you need to use your blog as a showcase of your writing skills. Once approved by the publisher networks, advertisers can contact you to review their products or services.
You can also earn money by running ads of the publisher and advertiser networks on your blog or website and earn a pre-agreed amount of money via referral programs. Every time a new advertiser referred by you to an advertiser or publisher network places a new order, you earn a flat fee or commission.
List of Some Publisher and Advertiser Networks:
Payperpost.com
Blogmutt.com
Reviewme.com
Blogher.com
Open an Online Shop or Store from Your Website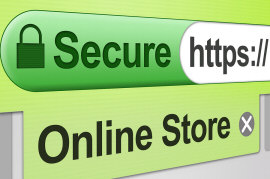 It is a viable option to sell products or services (informational products for example) by setting up an online store or shop from your website. It is not a complete online store but you can sell many things that you think has a demand on the Internet by setting up a small online shop on your website. Again, it is important for you to write high quality content on your website so that the target market can trust you before they purchase your products and services.
Sell Advertising Space on Your Website
This is a great way of earning some extra income from your website. If you have a highly trafficked website, then selling ad space on your website can be something you should look into. You can earn a recurring monthly flat fee or a one-time yearly payment by selling ad space to an advertiser. You can sell ad space to many advertisers and earn more. Depending on the ad size and where an ad is placed, your income from selling ad spaces can vary. It is possible to earn a few hundred dollars every month by selling ad spaces on your blog provided the blog has decent traffic.
Sell Services from Your Blog
You can sell your freelance services easily from your blog if you have a loyal audience who trust you. Customers will trust you if you have a professional looking blog with no broken links or error pages. You can build reliable connections with your readers or potential customers by providing them with very helpful content. Quality content, blog posts and articles will help you build trust with your customers. Show your talents and abilities to the readers by creating unique and high quality content. If you want to sell your freelance writing, proofreading, editing, or web design skills then you need to present your skills in a way so that the customers can trust you. Another important thing is the option for authentic and safe online transactions for customers so that they feel secure and safe when making a payment for using or purchasing your products or services.
Final Notes
Publishers or affiliates (bloggers/webmasters) need to keep their blogs and websites updated, well organized and filled with quality content to boost traffic to their websites. Publishers get paid by the advertisers for displaying their ads on their blogs or websites, so getting more and more traffic is very essential to generate sales or other specified performance based actions. The primary reason for someone visiting your website is the content that you have written on your website. People will not visit your blog to buy your affiliate products or click on ads in the first place. If your blog or website is filled with rich content or articles that your audience will find very useful, then it will be quicker and easier for you to succeed.
Internet
Top Lists:
Top 15 Myths about Google
15 Real Life Videos that Went Viral
15 Ways That Social Media is Killing You
15 Cool Facts About the Internet
15 Fascinating Facts about the Advent of Social Media
Informational:
The Basics of Cloud Computing & How it Got Started
Introduction to Web Services
Paypal - Great for Businesses and Personal Transactions
Best CPM Advertising Networks for Website Monetization
Do Websites Get Stronger As They Age?
Best Ways to Promote Your Website Online
Tips on Selling Domain Names for Maximum Profits
New Media in the 21st Century
Best PayPal Alternatives for Online Payment Options
How to Make Money Writing Reviews Online
Best Ways to Monetize a Blog or Website
Make Money from Micro Jobs Websites
What are CPC, PPC, CPM, CPI, PPI, CPA and CTR
Is Social Media or Business Blogging Right for Small Business?
How Can You Make Money Writing Online
A Guide to Using Torrents
Different Ways of Writing Articles From Home to Make Money
How Can You Help a Child or Teen with an Internet Addiction?