By: Sha - at March 1, 2013
Best PayPal Alternatives for Online Payment Options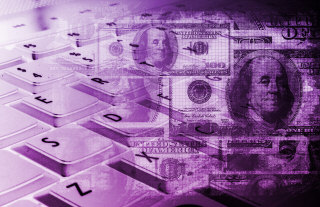 Online payment services are a crucial requirement particularly for people who have to send or receive money online. In essence, the presence of online payment gateways has contributed largely to the increased demand in freelance jobs online and businesses done via the Internet. The demand for using online payment services is increasing every day. PayPal is the leading and most trusted online payment gateway online. Unfortunately, PayPal is not available in many countries yet. The absence of PayPal in those countries has caused serious problems for clients, freelancers and businesses as they have difficulty in sending and receiving funds. The emergence of other reliable online payment service options are beginning to solve the problems of these unfortunate people to some extents. Payza (formerly Alertpay), Google Checkout and Skrill (formerly Moneybookers) are the leading PayPal alternative payment services on the Internet. However most people and businesses have not started using these three alternative options yet as reflected by sending and receiving money options of most websites, companies and businesses online. It is important to note that there are many more online payment options in addition to these three. In particular, Payza and Skrill are the leading PayPal alternatives for freelancers and outsourcers.
The Benefits of Online Payment Services for Freelancers and Merchants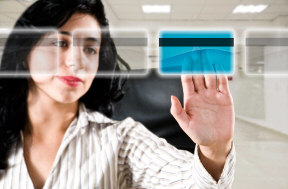 Today freelancers working online in addition to merchants and clients are heavily reliant on online payment gateways to receive and send money effectively and efficiently. Merchants or clients can also use these online payment gateways safely. The Internet has changed the traditional ways of shopping and doing businesses. Tens of thousands of websites, companies online, online stores, shops, superstores and merchants have made shopping very convenient so that commerce can be conducted from the comfort of your own home. People have become accustomed to shopping and doing businesses online for some time now. They have become familiar with online payment options when paying for goods and services on the web. Millions of people are using online payment services to send and receive money to and from relatives, families, friends and businesses. Today, the demand for companies looking for their jobs done online by freelancers would not probably be materialized or become so popular if online payment services were not available to facilitate it smoothly.
Why PayPal Alternatives are Important for Freelancers and Outsourcers?
For freelancers working in many different fields on the Internet, the importance of receiving payments though online payment services is absolutely crucial. Many skilled freelancers cannot offer their services due to PayPal services being unavailable in their countries. Most freelance websites, companies, and businesses use only PayPal to pay freelancers for their services. Many companies or clients use other options such as bank wire transfer, bank check, and direct deposit to banks, etc. But the minimum amount to be paid by these options is usually set at a relatively high amount which discourages many freelancers. Besides, these options are not provided by the majority companies or websites. Hence the importance of the availability of PayPal in all countries and/or the options to use other online payment services to pay and receive money for goods and services is essential and the worldwide availability of PayPal services in my opinion would further facilitate global electronic commerce.
The Importance of PayPal Alternatives for Online Shopping and Businesses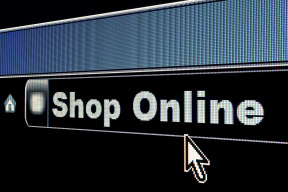 Online shopping is becoming more and more popular every day. The need for multiple payment options is essential when it comes to pay for goods and services online. PayPal is regarded as the most popular and widely used online payment solutions. Google Checkout is another popular option which is gaining popularity every day. But both PayPal and Google Checkout are not available worldwide in every nation. As a result millions of people cannot take advantages of a cheap as well as convenient online payment services options. Setting up merchant accounts is relatively expensive and a bit risky. As a result millions of people including consumers, merchants or businesses cannot take advantage of online shopping. Google Checkout, Payza and Skrill have been providing consumers and businesses online to pay for goods and services.
Among the three PayPal alternative online payment options, Payza and Skrill lead the way for the online electronic payment services market.
Payza (formerly Alertpay)
Payza is a popular online payment gateway operating over 190 countries and its growing popularity is attributed to the fact that in some regions PayPal is unavailable. People can shop or send money online to anyone safely and easily without sharing their personal information. A number of freelance websites, freelance job providers accept and send payments using Payza, and many more have announced that they have setup Payza payment option and will activate the services soon. The receivers have to pay various fees that Payza charges to withdraw money from Payza wallet (account), and receive or accept a payment from a sender. One of the biggest advantages for a Payza user is they can get a Payza Prepaid Visa Card from any point in the world where Payza is available. Almost all the countries are covered by payza payment gateway. This is a good feature of Payza as the users can withdraw funds directly on their Payza debit card and spend in local currency.
PayPal does not offer debit cards to everyone with a PayPal account. Payza is an ideal option for many freelancers who cannot withdraw their earnings on PayPal MasterCard Debit Card as they do not have one.
Skrill (formerly Moneybookers)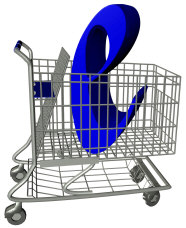 Skrill is headquartered in London, UK. It is a popular global online payment gateway for any electronic commerce connoisseur. Skrillís worldwide payment network offers businesses access in over 200 countries and territories. Skrillís global partners such as eBay, Skype and Thomas Cook have made Skrill one of the most trusted online payment options in the world. Skrill offers its own brand debit card but only to its members that reside in the EU. Skrills can be used to make payments as well as for receiving funds from gaming, forex and betting sites.
Final Notes
It is evident that the need for multiple online payment service options is necessary to provide services to clients all over the world. By having multiple options, businesses are more flexible and make doing business with customers of any nationality possible. Google Checkout, Payza and Skrills have already established some authority in the online payment services sector and are at the forefront of electronic payment services. There are other online payment gateways but almost all of them provide services to certain people of specific nationalities where standard payment services like PayPal are unavailable.
Internet
Top Lists:
Top 15 Myths about Google
15 Real Life Videos that Went Viral
15 Ways That Social Media is Killing You
15 Cool Facts About the Internet
15 Fascinating Facts about the Advent of Social Media
Informational:
The Basics of Cloud Computing & How it Got Started
Introduction to Web Services
Paypal - Great for Businesses and Personal Transactions
Best CPM Advertising Networks for Website Monetization
Do Websites Get Stronger As They Age?
Best Ways to Promote Your Website Online
Tips on Selling Domain Names for Maximum Profits
New Media in the 21st Century
Best PayPal Alternatives for Online Payment Options
How to Make Money Writing Reviews Online
Best Ways to Monetize a Blog or Website
Make Money from Micro Jobs Websites
What are CPC, PPC, CPM, CPI, PPI, CPA and CTR
Is Social Media or Business Blogging Right for Small Business?
How Can You Make Money Writing Online
A Guide to Using Torrents
Different Ways of Writing Articles From Home to Make Money
How Can You Help a Child or Teen with an Internet Addiction?