10 Best Ways to Promote Your Website Online
Introduction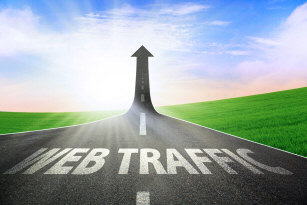 Without decent traffic to a website, a website owner or business owner on the web cannot expect to make money from their website. That is why it is absolutely important to promote your website using various effective methods that can cost you little or no money. Before I proceed with the tips that you can use to promote your website, you first want to make sure everything on your site is solid and ready for traffic. Give your website an aesthetic look by not cluttering it with tons of ads, pictures or by using a distracting text color. Make sure you currently have content that visitors will indeed get use out of. There's no point in obtaining traffic to something that's not worth obtaining traffic for in the first place, now is it?
To get more traffic to your website you need an effective marketing plan that utilizes a variety of promotional methods. Here are these methods, in order from least important, to most important (IMO):
10) Do Some Link Exchanges With Other Websites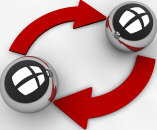 Also called reciprocal linking, this is one of the oldest methods to get more traffic and a higher page rank in search engines. Find as many relevant and popular websites as possible and propose to exchange links to boost traffic to your website. Make sure the links relate to the relevant niches that they are pointing to.
NOTE: Keep in mind, you want to focus on one-way links (explained later) to your site more so than exchanging of links, as this will increase your site's overall strength more efficiently. Google values one-way links more so than reciprocal linking. But reciprocal linking is generally easier and better than no links.
9) Submit Articles to Article Directories or Ezine Sites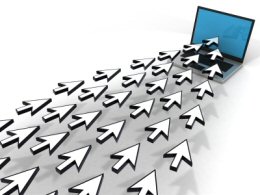 It may take some time but a great way of increasing traffic to your website is by submitting some articles to ezine sites. There are many popular ezine sites where you can publish very well-written articles. You can get your website address advertised using the resource box of these sites where you can link to your website and blog. This is also called article marketing.
NOTE: Article marketing used to be more effective before the Google Panda updates started rolling out. Now it is not so much as effective as it used to be. It still is somewhat, but I would not spend so much time on it compared to the other promotion methods listed here.
8) Paying For Advertising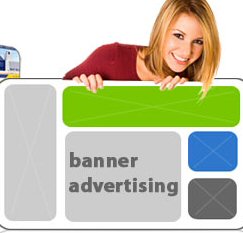 Buying ads is a great way to promote your website. Many website owners do not use banner advertising often but rather they invest in pay-per-click ads. The advantage of banner ads is that they can easily catch the attention of many people. You should be careful when choosing a site where you want to publish your website's banner ad. Pick popular and relevant sites when posting your banner ad. Do not get confused when it comes to differentiating banner impressions and banner ads. You can pay an advertising network or site for displaying banner ads of your website on publishers' websites. You will only pay when the banners will be displayed based on the number of banner impressions. The other method is buying ad space directly from various websites where your website's banner ad will be placed.
Here are some quick tips on paying for advertising:
Have a conversion tracker in place to make sure the ads you are paying for are actually making you a profit.
Experiment with different ads (text or banners) and see which ones perform the best.
Experiment with buying ads from different websites and see which ones convert the best.
Make sure you properly place your max bid, and your max daily amount properly so you do not go over your limits.
7) Make a Separate Blog to Promote Your Website
You can also make a blog about your website, and then put up some good content on the blog advertising your website. Blogging is a very popular way to promote your website and get more traffic and sales. Blogs are easy to set up and you can easily get your website promoted by posting your blog everywhere on the web. If you post regular content on your blog it will get indexed highly by search engines. Have you noticed how often blogging sites appear on the top search result pages in search engines when you make a query?
6) Mailing List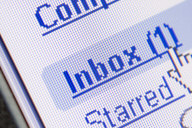 This is another good way to increase the traffic to your website. It might take time to build a mailing list but once done it can do wonders for a website's popularity. Whenever you publish important content on your blog and website you can send it to the people on your mailing list. Send them an email notification or an interesting free offer such as a newsletter or an eBook to keep them interested in your website. If they like your information and freebies they might send the offers to their friends too, increasing the number of people who visit your website. The mailing list I use and recommend is GetResponse, they have been around for awhile and are the leaders in mailing list management.
5) Spend Time Forum Posting
Forums are a great place to obtain a lot of free traffic. Find relevant forums by going to Google and typing in your niche followed by the word forum ("Niche Topic" forum). Sign up as many as you can and start posting away. Most forums enable you to create a signature that allows you to link to your website. With signatures anytime you make a post on that forum you created another "portal" allowing people to find your website. This also gives you a free backlink (as long as it is a DoFollow link). Just be cautious and don't look like a spammer or you posed being banned by a moderator!
4) Social Media
Another great way of reaching more and more people is through social networks like FaceBook, Google Plus, and YouTube, etc. In fact a lot of businesses have dropped mailing lists and solely focus on social media instead. If you make an account at all three of those places I mentioned, then keep producing content/posts, people will then take notice and follow you continuously.
3) Search Engine Optimization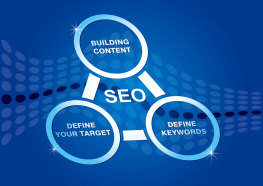 Today SEO dictates page rank and web traffic. People use specific keywords or keyword phrases in the search box when they make queries in search engines. Search engines list and develop their own database for many different categories and sub categories. This is based on the relevant keyword or keyword phrase that people use for more information. Make sure you use appropriate keyword or keyword phrases for the articles you publish on your website to get a higher rank in search engines.
2) Write Articles For Your Site
Writing articles on a continuous basis is one of the best options to get your website noticed on the web. It may take a little while to build traffic, but writing SEO (Search Engine Optimization) friendly informative articles will result in getting repeat traffic to your website. It is a steady way to generate traffic to your website. If you can, update your website with a new article everyday or at least once a week. In your spare time, reread over your existing articles and tweak them so they are perfect for you and your readers. Add nice images to your articles and make them very informative to your readers so they will be more inclined to share the articles with others.
Also keep in mind these articles will never start getting search engine traffic until you start obtaining backlinks to your site.
1) Obtain Backlinks to Your Site
Your website will never go up in search engine rank unless you increase it's page rank. You do this by obtaining valuable links that point to your site from other websites. This is one of the most challenging things a webmaster has to deal with, but it is so important. You should also focus a lot of time in this area and learn everything you can about it.
This step is so important that you should read this entire article on Link Building Tips.
Final Thoughts
It is quite difficult to make money from your website or online store if you don't promote it. If you spend time working on these 10 steps and focusing on the "top" ones the most, you will be certain to be rewarded with a continuous flow of traffic!
Internet
Top Lists:
Top 15 Myths about Google
15 Real Life Videos that Went Viral
15 Ways That Social Media is Killing You
15 Cool Facts About the Internet
15 Fascinating Facts about the Advent of Social Media
Informational:
The Basics of Cloud Computing & How it Got Started
Introduction to Web Services
Paypal - Great for Businesses and Personal Transactions
Best CPM Advertising Networks for Website Monetization
Do Websites Get Stronger As They Age?
Best Ways to Promote Your Website Online
Tips on Selling Domain Names for Maximum Profits
New Media in the 21st Century
Best PayPal Alternatives for Online Payment Options
How to Make Money Writing Reviews Online
Best Ways to Monetize a Blog or Website
Make Money from Micro Jobs Websites
What are CPC, PPC, CPM, CPI, PPI, CPA and CTR
Is Social Media or Business Blogging Right for Small Business?
How Can You Make Money Writing Online
A Guide to Using Torrents
Different Ways of Writing Articles From Home to Make Money
How Can You Help a Child or Teen with an Internet Addiction?