By: Sha - at March 7, 2013
Tips on Selling Domain Names for Maximum Profits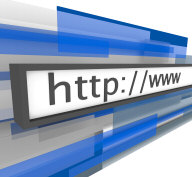 Many people are in the business of buying and selling domain names. This is a business that can be very productive if you know how and when to sell your domain names. Selling domains is not an easy task if you are looking to make substantial profits from domain sales. You have to search for marketable keywords by doing appropriate research, and then add value to your domains before selling them. There is a huge demand for good domain names on the Internet. I would like to discuss various ways of selling domain names and also present some tips on how to maximize sales profits selling domain names.
Methods for Selling Domain Names
Generally, there are two ways to sell a domain name. Firstly, you can submit your domain names to mainstream domain marketplaces, also known as domain auction sites, that charge you a certain percentage of the sales price as their commission. Some domain marketplaces may also charge you to list your domain names for sale for a certain period of time, but will not charge any commission on the selling price of your domain name.
The second method is by personally selling the domain names directly to private clients, and keeping 100% of the sales profits. This involves doing some or most of the work on your own. If you have chosen your domain names cleverly with proper keywords in them, you can earn much higher prices selling the domain names to private clients than through domain marketplaces.
Best Domain Marketplaces or Domain Auction Sites: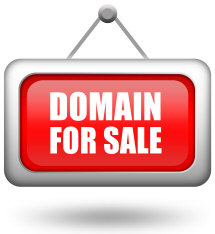 Domain marketplaces allow sellers and buyers to buy and sell currently registered domain names listed for sale by the domain owners. There is quite a lot of domain marketplaces where you can put up your domain names for sale. The following is a list of the best websites or marketplaces to list your domain names for sale:
Sedo.com (10% commission taken by Sedo on final sales price)
Bido.com (8% sales commission taken)
Afternic.com (10%-20% commission taken)
SnapNames.com (20% commission taken)
DomainMonkey.com
DomainTools.com
To give you a better understanding of how many people visit these sites, check out a picture of Alexa I put together: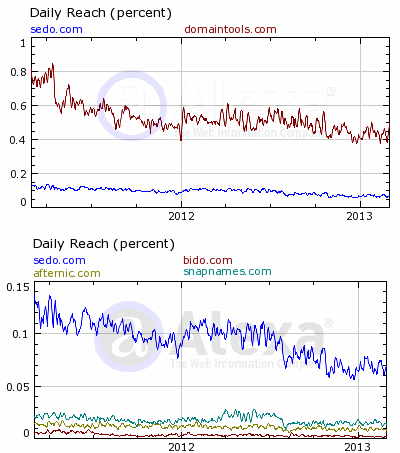 In addition to the domain market places mentioned above, you can also check out some domain registration sites like Namecheap.com or GoDaddy.com. You can also check out forum websites such as Sitepoint.com and DigitalPoint.com. These sites serve as marketplaces where seller protection and escrow services are offered guaranteeing payment after a sale. But you may end up cashing out much less selling through these marketplaces than what you could earn selling directly to a buyer.
Tips on Maximizing Profits on Selling Domains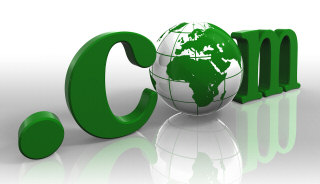 The following tips will help you earn the maximum return from your investment on a domain name.
Choose names for your domain that have excellent selling potential. You can do the keyword research by going to a registrar and then type in a name you are looking for. If you come across a lot of similar types of domain names that means the domain name is in good demand. You can go to search engines and use keyword research for your chosen domain names. If you find a lot of established websites with slight variations of your chosen domain name, then your name is in demand.

Use Google Trends to see if a certain niche market is on the rise, or if it is dying. This can help you decide if certain domain names are worth it or not.

Once you have chosen the domain name and purchased it, start advertising your purchased domain names using various social media networks on the Internet. There are huge demands for good domain names from business owners, personal users and domain buyers and they lurk in social media sites such as Facebook, Twitter, LinkedIn, etc. On Twitter, follow as many relevant people as you can who are interested in domain names. Join the Facebook Domain Name Marketplace and establish connections with relevant people. You never know when an opportunity can arise.

Blogging is a great way of marketing and promoting products and services. Share your resources, links, etc with your readers on your blog or website. Leave comments on other people's blogs. Do not just promote your domain for the sake of sale but rather engage in sharing useful information, and promoting your business intelligently.

You can list your domain names for sale on free domain marketplaces on the Internet. You can also list them on forums. You will get an excellent opportunity for some exposure on these free marketplaces and forums that will help you sell your domains.

Set up a domain portfolio website and send customers to browse through the inventory of domain names for sale. You can nicely list all the domain names for sale and provide contact details. Also mention how you can receive payments from customers. You can setup online payment gateways using PayPal or other reliable payment gateways, credit card payments, etc.

One of the best ways of maximizing the profits from domain sales is by selling your domains to end users. End users are those who have the same keywords for their domains as yours, but with different domain extensions or similar keywords. You can search on Google or any other search engines to find out the websites in the same category as your domain names. Once you find someone who owns a website that has similar keywords as your domain, contact them immediately because they might be interested in buying your domain.

Park your domains you are selling and write a paragraph or two on it so it can get ranked higher in search engines, and let people know right on it that it is for sale. The reason why I know this works is because I have bought domains from people in this way.

In my opinion, and probably many other people would agree as well, that 2 word domain names are simply worth more. So keep an eye out for these! I think the more words a domain name has the less value it would be worth compared to domains that use less words.
What Top Level Domain Names Are Worth the Most?
There are literally over 250 TLDs, here is a list of the most valuable top level domains (TLDs):
.com (commercial - this is the most common TLD. Most businesses use .coms, and these are generally worth the most in the business world).
.net (network – this is for network related businesses)
.org (organization – non-profit organizations, charities, communities. I would not get .org's to sell products directly, however they work fine for affiliate marketing, such as Ad-Sense sites)
.info (information)
.edu (education – schools, colleges, libraries, or any other educational resources)
.gov (government – this TLD cannot be bought by everyone)
.biz (business – this was originally created for an alternative for .com's, but it really hasn't caught on that much yet)
.ws (website? - This is technically a Samoa country domain, but has been marketed by domain registrars as the term WebSite. This TLD is a unique one to look out for, and has the possibility to be worth more into the future!)
Country Domains – These are domains such as .US, .AU, .CA, .EU, etc. You can see a whole list of them here on Wikipedia.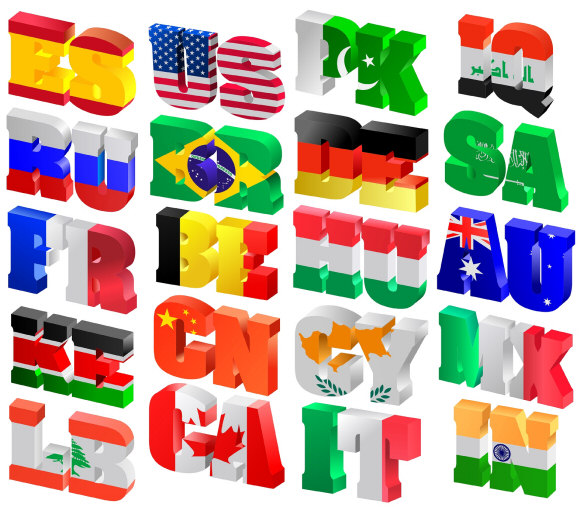 Final Words
Displaying your domains for sale on free marketplaces and forums are great ways to get exposure for your domains. Use social media sites to look for potential clients. Also keep in mind that as a domain name gets older, the potential selling price generally increases. If your domain name is accompanied with a high quality blog or website, then the potential selling price of the domain increases in value. There are thousands of domain resellers who make a good living from buying and selling domains. Since the world wide web is still young, now is the time to get involved in this business.
Internet
Top Lists:
Top 15 Myths about Google
15 Real Life Videos that Went Viral
15 Ways That Social Media is Killing You
15 Cool Facts About the Internet
15 Fascinating Facts about the Advent of Social Media
Informational:
The Basics of Cloud Computing & How it Got Started
Introduction to Web Services
Paypal - Great for Businesses and Personal Transactions
Best CPM Advertising Networks for Website Monetization
Do Websites Get Stronger As They Age?
Best Ways to Promote Your Website Online
Tips on Selling Domain Names for Maximum Profits
New Media in the 21st Century
Best PayPal Alternatives for Online Payment Options
How to Make Money Writing Reviews Online
Best Ways to Monetize a Blog or Website
Make Money from Micro Jobs Websites
What are CPC, PPC, CPM, CPI, PPI, CPA and CTR
Is Social Media or Business Blogging Right for Small Business?
How Can You Make Money Writing Online
A Guide to Using Torrents
Different Ways of Writing Articles From Home to Make Money
How Can You Help a Child or Teen with an Internet Addiction?