By: Sha - at February 25, 2013
How to Make Money Writing Reviews Online
Top 5 Review Writing Websites!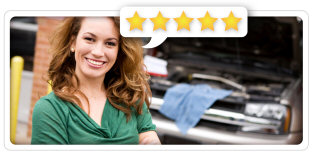 Writing online is one of the best ways to make money on the Internet and review writing is one of the best writing options online for freelance writers. You can earn some good extra money simply by sharing your thoughts, views or opinions about products, services, websites, books and films etc. There are tens of thousands of products and services that companies are promoting through these review websites. You can join these review websites and earn good cash sharing your opinions of the goods and services you have used.
What are Review Websites and How Reviewing Websites work
A review website is a website where people can write reviews on products, services, people or businesses. Many people earn a full time income with these types of websites. However, one needs to write a very good number of high quality reviews and update them to make a full time income or a decent amount of money. Review websites make money for both the vendors (or product and services owner) and the website owners (publishers).
There are many companies that pay reviewing websites to promote their businesses or products and services. These review websites pay reviewers for writing reviews on a wide range of products and services. These reviews help prospecting consumers make a decision when it comes to purchasing goods or services. You should write your own opinion of a product or service that you have used. You need to write using good English so that the online community can find it helpful. Some websites will pay you upfront for your reviews. Some websites will pay you a certain amount of money based on the number of times your reviews will be read. There are other websites that will give you a percentage of the ad revenues displayed on your reviews.
Below are some of the best review websites where you can post your reviews and earn money online.
---
Reviewstream.com


Reviewstream.com is one of the highest paying review websites on the Internet. It accepts writers from all over the world. You have to fill out an online form every time you write a review using the same Google email address. Your review must be unique and of high quality or else you might get rejection. If you are caught cheating on the review you have written by copying from other sources your account might be suspended or terminated.

Earnings Breakdown of Reviewstream.com
If you write a good review that will provide the readers with helpful information and help make a decision then you can possibly earn $2 per review.

If your reviews were not rated as high quality you can still earn from the bulk rate of $0.40 per review.

You can also earn $0.10 for every vote you receive that rates your review as helpful.
---
Dooyoo.com


Dooyoo is one of the best review writing websites on the web, especially for UK and European based freelance writers. When you contribute to the site by writing a review, Dooyoo rewards you with dooyooMiles which can be redeemed for cash, amazon.co.uk vouchers, and donated to charity. If you want to redeem your dooyooMiles for cash you need to earn 50,000 dooyooMiles which equals to £50.

Here is more information about making money writing reviews for Dooyoo.com:
You will receive 600 dooyooMiles by writing a premium review (a genuine and useful consumer opinion with more than 150 words) for the most sought-after categories and 20 dooyooMiles for each member reading your review.

You will earn 300 dooyooMiles writing for more common categories and 15 dooyooMiles for each member reading your review.

You will receive 100 dooyooMiles writing reviews for less popular categories and 10 dooyooMiles for each member reading your reviews.

If you are rewarded with a Crown for writing a particularly excellent review your review will enter dooyoo competitions and continue earning dooyooMiles for a full 6 months right from the very first date you post it on the site when members read your reviews.

1000 dooyooMiles are worth £1 and 300 dooyooMiles are worth £0.03 or 3p.
---
---
Shvoong.com


Shoovng is another review writing site where you can write an abstract.
Writers earn 10% of the advertising revenues earned by Shvoong. It is important that you produce well-written summaries or reviews to increase your earnings. The minimum amount you must accumulate is $10 to withdraw. The payment is made via PayPal and by check (to the writers where PayPal is not available). You can write reviews on books, websites or articles up to 900 words. You can earn money by writing an abstract on a book or an article too.
---
Ciao.co.uk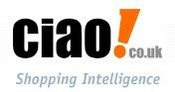 Ciao is one of the biggest review websites on the Internet based in the UK. The site is very popular with tens of thousands of products waiting to be reviewed. You can earn money writing reviews simply by registering with the site. You earn money from your review when someone rates it as helpful. It does not offer you to make money quickly but with some efforts over time you can earn some good extra cash. Write reviews on products that are most sought-after.
Breakdown of Earnings from Ciao:
You earn $.25 for every review you write.

You can earn $.01 to $.03 when every user or person rates your review as helpful.

You earn $.01 when any user or person views your review.

You earn $1 for every referral that you send to the website through Ciao referral program. You can earn 50% of earnings that your referrals earn for 6 months after they join.
---
Mylot.com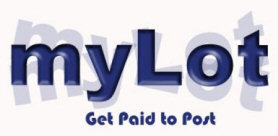 I will not say that it is a review website. It is basically a social micro website where people from all over the world participate in meaningful discussions on any issue you can think of. It is difficult to make money from Mylot.com. People gather here to exchange information and they become hugely benefited from this exchange of views or discussions. The good thing is they can earn a little extra for taking part in this discussion. No one knows how exactly Mylot.com pays per discussion or post written, or when someone creates a topic for others to take part in discussion. It is a very interesting way, however, to earn some extra income by discussing topics that are of interest to people.
Here is how you can earn money discussing and creating topics at Mylot.com:
You earn starting or creating discussions about topics you are interested in.

When people respond to your discussions you earn.

You earn when you write your comments or you respond to other users' discussions.

You earn by rating comments/posts and by having your own comments rated.

You earn by referring people to the site through their affiliate program.
Once you earn $10, you can request for cash out which is paid to you by the site through PayPal. You need to create a lot of discussions and respond to other users' discussions to cash out every month.
---
Conclusion
Writing reviews can be an interesting way to earn some extra cash if you are able to write your own opinions. You can share your experience or thoughts on a wide range of goods or products and services and provide valuable services to the consumers or online community to help make their purchasing decisions. Review websites have been growing over the years due to its increasing popularity. Therefore, using your writing skills properly, you can earn money writing reviews on products and services and the same time help people make decisions on products and services they want to purchase.
Do you have a personal favorite site you write reviews on? Please share that with us by using the comments below!
Internet
Top Lists:
Top 15 Myths about Google
15 Real Life Videos that Went Viral
15 Ways That Social Media is Killing You
15 Cool Facts About the Internet
15 Fascinating Facts about the Advent of Social Media
Informational:
The Basics of Cloud Computing & How it Got Started
Introduction to Web Services
Paypal - Great for Businesses and Personal Transactions
Best CPM Advertising Networks for Website Monetization
Do Websites Get Stronger As They Age?
Best Ways to Promote Your Website Online
Tips on Selling Domain Names for Maximum Profits
New Media in the 21st Century
Best PayPal Alternatives for Online Payment Options
How to Make Money Writing Reviews Online
Best Ways to Monetize a Blog or Website
Make Money from Micro Jobs Websites
What are CPC, PPC, CPM, CPI, PPI, CPA and CTR
Is Social Media or Business Blogging Right for Small Business?
How Can You Make Money Writing Online
A Guide to Using Torrents
Different Ways of Writing Articles From Home to Make Money
How Can You Help a Child or Teen with an Internet Addiction?