By: anonymous - at January 17, 2013
Better AdSense Placement for more Clicks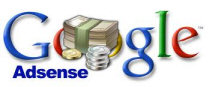 Google's Adsense is becoming a very good way of obtaining a nice steady income online. The idea is once you have the website up with the content and ads, you set yourself up for a passive lifetime income. Yes, this is true and many people out there are doing just that to make money online.
To get the most out of your Adsense earnings, you can do some "tweaks" to their placement and styles so you can get a higher click through percentage (CTR). When I first started, I was getting very low click through with very little earnings a day. There are many ways to get people to click on your Adsense ads, and to get a higher CTR.
What ad unit is better? The skyscraper, the big box one? The big horizontal one? What colors should I make for the ad units? These are some good questions, and it's always good to experiment around to see which gets the most clicks. I will warn you that playing around with different advertising styles can be a little tedious.
What kind of ads do people like to click on? Image ads or text ads? Well I think that depends on many factors such as how appealing the image is, and how eye catching the text ads are. I can't say for sure but I would think text ads are a bit more appealing overall. But how can you make them more appealing so that people click on them making you earn more money?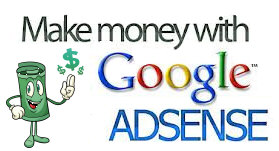 Some things to avoid is to not make your ad, well, look like an ad. You should position your ads so that they appear as if they are a part of your site and not blatantly an ad. This is probably the most important principle you need to know when it comes to maximizing your Adsense potential.
Remember the old days when banner ads were the only solution for advertising online? Everyone quickly noticed that they were ads. They contained a link that would take visitors away from the site they are currently on and move them to the advertiser's site. The key is to make it so when users see an ad, they think it's just part of your site and looks as if it would take them to another page within the same website.
To make this work, you have to know what amount of ad units will be the right fit for your site and give you the highest return. You have to know which colors to use and whether or not you should use a multitude of colors. Possibly choosing one color scheme and keeping your site simple may be the best option.
I could go in-depth with this more, but since there is already VERY good products out there (such as Coffee Shop Millionaire) that can teach you how to do this I don't feel like I need to elaborate anymore. Hopefully you will no longer be in the dark about how to get the most out of your Adsense income.
Web Marketing
Creating a Newsletter that Produces Impressive Results!
How To Legitimately Get Images For a Website?
Landing Pages – Converting Clicks to Leads
How To Increase Your Adsense Income
Effective Email Marketing
Things to Consider Before Selling Products Online
Tips for Setting Up an E-commerce Site
Exploring Keywords And Google Bombs
How to Write Great PPC Ads
Understanding Google's PPC Auction Model
How Bot Malware Activity Can Harm Your Website
How To Make Static HTML Templates Using Include Files
Learn Why This Website Uses Static HTML Over a CMS
Page Rank & Link Building Tips and Advice
Top 10 Tips to Improve your SEO Skills
How to Choose Good Affiliate Programs to Make Money Online?
How Long It Takes to Make Money Online from Blogging
How to Make Money Online from Affiliate Marketing
Make Money from Your Website Using Online Ads
How to Setup a New Online Store?
What are the Benefits of Article Marketing?
Will Google ban your site for duplicate content?
How to effectively cloak Clickbank Hop links
Better AdSense Placement for more Clicks
Affiliates or AdSense, What earns more MONEY?
Kill Your Day Job With Internet Marketing
How Effective Business Blogging Is for Business Owners?
Why Register A Domain Name?
What are the Benefits of Internet Advertising?
What is SEO and Why SEO is So Important?