By: Sha - at February 7, 2013
How To Appropriately Use Affiliate Programs
Find Good Affiliate Programs to Make Money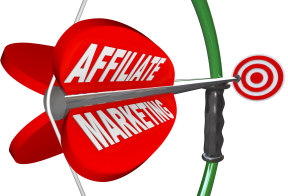 Thousands of people are making a lot of money through affiliate programs. Affiliate programs are an excellent way of earning a passive income, which means you can earn money from it time and again. Making the right decision to choose the best affiliate programs is the key to making some really good money from affiliate marketing. The Internet is filled with numerous affiliate programs.
Your income will largely vary depending on your marketing strategies, the merchants you're promoting, the strength of your blog or website, and the popularity of your articles. One of the most important things you need to do is to choose good affiliate programs if you want to make some good cash in relatively a short period of time. A little sincere effort and some smart tricks can help you make a lot of money from affiliate programs. Read on to find out about the tips.
Build Loyal Traffic to Your Blog or Website
If you have a blog or website then you should first concentrate on building your blog or website with unique and very informative content related to the niche(s) of your blog or website. It takes time to build a loyal audience. Provide your website visitors with useful content. One of the best ways to keep visitors returning back to your blog or website is by updating your content, i.e., your blog or website. Provide new content and or update the existing content. It is essential to give your audience something extra that they cannot get from other blogs or websites. That is why rich unique content with useful information is the key to attract new and recurring visitors.
Many of your visitors might not like affiliate programs shown or run on your site, but the mature visitors will know that there is nothing wrong with promoting some relevant products and services on your site. Therefore, a good number of your visitors might be interested in purchasing products through the affiliate programs you are involved with. You want your visitors to appreciate the affiliate programs you are promoting by choosing affiliate partners or affiliate networking sites that have a strong presence on the web.
Run Appropriate Affiliate Programs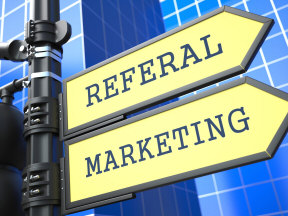 If you write for other blogs or websites make sure you run the relevant affiliate programs to the topic of your articles or write-ups. You will need to attract a lot of traffic to your articles, so promote your articles as much as you can. Choosing the right programs and the best writing sites will be the key to making money from affiliate programs if you are writing for others.
When writing for your own website, make sure that your website is neat and not cluttered with tons of ads. Many readers are quite sensitive and even may not come back to your blog or website no matter how useful your blog or website is just because of the ads and affiliate programs displayed on your web pages. People will come to your blog or website looking for information in the first place, not to click on ads or make a purchase through the affiliate programs you are running. If you can keep them happy and pleased they will not mind making a purchase or clicking on ads they may find interesting.
Final Note
Today there are tens of thousands of people, including thousands of webmasters and bloggers, who are earning a nice stream of passive income from affiliate programs. Smart webmasters or people advertise relevant affiliate links on their blogs or websites, or post those links in their blog posts or articles. The simple tricks and strategies mentioned above can help you to earn residual income on the Internet through good affiliate programs.
Web Marketing
Creating a Newsletter that Produces Impressive Results!
How To Legitimately Get Images For a Website?
Landing Pages – Converting Clicks to Leads
How To Increase Your Adsense Income
Effective Email Marketing
Things to Consider Before Selling Products Online
Tips for Setting Up an E-commerce Site
Exploring Keywords And Google Bombs
How to Write Great PPC Ads
Understanding Google's PPC Auction Model
How Bot Malware Activity Can Harm Your Website
How To Make Static HTML Templates Using Include Files
Learn Why This Website Uses Static HTML Over a CMS
Page Rank & Link Building Tips and Advice
Top 10 Tips to Improve your SEO Skills
How to Choose Good Affiliate Programs to Make Money Online?
How Long It Takes to Make Money Online from Blogging
How to Make Money Online from Affiliate Marketing
Make Money from Your Website Using Online Ads
How to Setup a New Online Store?
What are the Benefits of Article Marketing?
Will Google ban your site for duplicate content?
How to effectively cloak Clickbank Hop links
Better AdSense Placement for more Clicks
Affiliates or AdSense, What earns more MONEY?
Kill Your Day Job With Internet Marketing
How Effective Business Blogging Is for Business Owners?
Why Register A Domain Name?
What are the Benefits of Internet Advertising?
What is SEO and Why SEO is So Important?