By: anonymous - at January 15, 2013
Affiliates or Google AdSense, What earns more MONEY?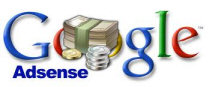 What site would make more money? A site that is dedicated to promoting affiliates like clickbank and Amazon, or a site optimized to earn its maximum potential through advertising programs like Adsense?
It all depends on what kind of visitors are coming to your site and the reasons why they are accessing your site. For example if you have a website pertaining to Christianity and its history, Adsense would earn you a better conversion ratio than affiliate product ads. Why is this? In this case visitors are primarily there to do research or learn something from the information on your site. Buying something or shopping for products is not the primary purpose for their visit.
If you have a website that reviews certain books pertaining to Christianity or Bibles, then affiliate products ads like the ones provided by Commission Junction (cj.com) would be ideal.
Just pretend you're a visitor to your own site and it should make more sense.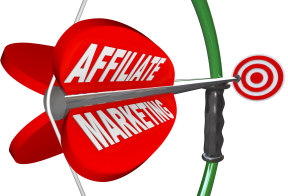 Affiliate programs are more profitable nowadays in my opinion. However, using affiliates as an extra income source instead of Adsense is a risky thing to do. The affiliate web site market is way too saturated now and with millions of sites dedicated to affiliate programs, it will not make your job any easier. You need to update your content daily and make your web site very unique to make substantial profits from using affiliates.
When you use platforms like Adsense you are getting paid per click so the more visitors you can attract to your site, the more profitable your site will be. Adsense is definitely the better way to go for larger companies (YouTube uses Adsense). If you are serious about marketing effectively for your websites then you could experience success in either area as long as you do things right.
Really, if you are trying to choose between using only Adsense or affiliates it is a toss up, and you could always choose to use both in order to maximize your potential earnings.
Using affiliate programs requires a bit more work because you have to implement all the affiliate links into your site and monitor them to make sure they are up and working continuously. Adsense on the other hand, you just put the code on your site and never have to worry about it again.
What I like to do is to conduct an experiment. Don't choose to only do one or the other but rather let your site run only using Adsense or affiliates for specified periods of time. Only use Adsense for a short period of time and see how well the site performs. Then switch over to affiliates only and then see how much your site makes. Based on the overall profitability of each option you could make a much more informed decision from there.
All and all I would say affiliation wins most of the time, and from my experience it is the most profitable option, but I personally use a combination of the two for most of my websites.
Web Marketing
Creating a Newsletter that Produces Impressive Results!
How To Legitimately Get Images For a Website?
Landing Pages – Converting Clicks to Leads
How To Increase Your Adsense Income
Effective Email Marketing
Things to Consider Before Selling Products Online
Tips for Setting Up an E-commerce Site
Exploring Keywords And Google Bombs
How to Write Great PPC Ads
Understanding Google's PPC Auction Model
How Bot Malware Activity Can Harm Your Website
How To Make Static HTML Templates Using Include Files
Learn Why This Website Uses Static HTML Over a CMS
Page Rank & Link Building Tips and Advice
Top 10 Tips to Improve your SEO Skills
How to Choose Good Affiliate Programs to Make Money Online?
How Long It Takes to Make Money Online from Blogging
How to Make Money Online from Affiliate Marketing
Make Money from Your Website Using Online Ads
How to Setup a New Online Store?
What are the Benefits of Article Marketing?
Will Google ban your site for duplicate content?
How to effectively cloak Clickbank Hop links
Better AdSense Placement for more Clicks
Affiliates or AdSense, What earns more MONEY?
Kill Your Day Job With Internet Marketing
How Effective Business Blogging Is for Business Owners?
Why Register A Domain Name?
What are the Benefits of Internet Advertising?
What is SEO and Why SEO is So Important?