By: Sha - at January 15, 2013
Free Website Vs Having Your Own Domain Name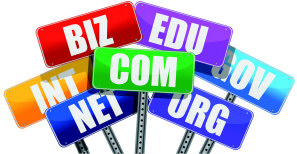 There are millions of personal and business websites scattered all over the web. When it comes to ownership, there are two types of websites: free websites and paid websites. Free websites are especially good for beginners who want to gain knowledge about creating a website, learning basic techniques of creating web pages, and other applications without making a sizable financial commitment. You can also earn money by blogging, selling your freelance services, or by products and services on a free website. You really get what you pay for and the benefits that come with a free website or extremely basic. First of all, free websites do not come with a TLD (Top Level Domain). A TLD is a paid domain name that you register for your website. People can generally tell if you have a free website just by taking a look at your URL, and seeing if there is a suspicious looking sub-domain name, such as this: http://paul.freehosting.yurtopic.com/
In contrast, a paid website is a registered website with a TLD. You are the owner of the website and the name of your website goes with you always, even if you change your web-hosting company. It is the permanent identity for your online business or website. You can choose a free web hosting or paid web hosting service provider to make your website come to life on the Internet.
What is a Domain Name?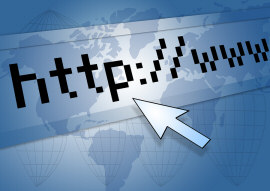 Today there are millions of websites scattered all over the Internet for just about any topic you can think of. Having your own website gives you an online identity and digital presence. Owning a website also serves as an opportunity to make some really good money online. In truth, your website can be your primary source or it can become your only source of income if it is successful enough. When it comes to having your own website, owning a domain name is generally superior in all aspects than using a free one. To put it simply, a domain name is the name that people will know your website by and find you on the internet. It is a name like yourdomain.com/ or yourdomain.net/info. You use this domain name to refer to your website and so others can navigate easily to it. This domain is like your permanent address on the Internet (similar to your home address).
If you are seriously considering having a personal website, blog, or online store, then the right choice for you is to register a domain name that suits the content on your site. You must register a domain name to earn credentials for your web address and in order for the site to be functional. It is important to note that anybody can register a domain name and many people buy domains just for the sake of having them. It is common for people to buy domains for pages that do not exist yet. They will hold on to them until someone comes along and offers them money for their domains. You do not have to be a company or organization to do it and really anyone can buy a domain.
Reasons and Benefits for Having a Domain Name
If you want to change your current web hosting company you can do so without having to change your domain name. Your domain name always goes with you even if your web-hosting service company changes. If you change over to a different web hosting company, customers will not have to be concerned with the transition because when they type your domain name in they will still be directed to your website.
Online Stores Benefits from Domain Names
More and more people are turning to the Internet to run their businesses in varying capacities. Many people are running online stores to sell their products and services online. If you want to set up an online store then having a domain name for your online store is the most important thing you should take into consideration. In truth, very few people will be willing to do business with an online store that does not have its own website. A domain name gives your business more credibility.
Freelance Writers Benefit from Domain Names
If you are a freelance writer, you can setup a blog on your own website domain to help you market your freelance writing skills. You will attract numerous online advertising companies, marketing companies and forum owners by owning a website with a quality domain name complete with quality content. Free websites do not get the attention that paid websites get from advertisers, and also most online forums do not accept posts from free websites. Hundreds of thousands of people are even making a living from their own websites by offering freelance writing services, selling advertising space on their websites, and by selling links for other website owners on their page.
How and Where to Look for Domain Registration
There are hundreds, if not thousands, of domain registration companies selling domain names. You will find many web hosts that will register your domain name for free if you use their hosting services. But it is recommended that you buy your domain name from a good domain registration company and pay a reputable web hosting company to host your website. You defiantly pay for what you get when it comes to hosting services.
I personally buy all my domains from GoDaddy
, they have been around for awhile and they are a reputable place to get domain names cheaply. And I use Hostgator to host all my domains, they are very fast, reliable, and with a good price.

Once you choose a domain name and it is available to purchase the rest is just a formality. But make sure you do not buy additional features for your domain name if you do not need those or if you are just a beginner who does not have the skills to make use of the features. You can save those features for a later time while saving some money. The typical cost for a domain registration can be from $5 to $30 per year. But you can get a domain sometimes <$5 a year. You will have to renew the domain name annually if you only chose a one year commitment. It is better if you pay for the renewal charges for several years when buying the domain name because it will save you a lot of money much like the way insurance premiums are rated.
Conclusion
In essence, domain registration is one of the most important steps to take if you are interested in setting up an online business. Choosing a good domain name related to your area of interests, or business, will certainly attract visitors. It does not cost much to buy a domain name online and if you want to build up an online business, it will be a small price to pay in order to get started. Remember, every single day thousands of domain names are being sold, and most likely most of the good domain names are already owned by someone else. You may have to try different variations of your intended domain name until you find one that is available. So if you still want a good domain name for your website, do not wait too long and act now! Try to keep your domain names short with as fewer words if possible. Most of the domain names I buy are usually only two words free of unimportant words like "the" or "and". Domain names should only be made up of words that are extremely important for identifying the nature of your website.
Web Marketing
Creating a Newsletter that Produces Impressive Results!
How To Legitimately Get Images For a Website?
Landing Pages – Converting Clicks to Leads
How To Increase Your Adsense Income
Effective Email Marketing
Things to Consider Before Selling Products Online
Tips for Setting Up an E-commerce Site
Exploring Keywords And Google Bombs
How to Write Great PPC Ads
Understanding Google's PPC Auction Model
How Bot Malware Activity Can Harm Your Website
How To Make Static HTML Templates Using Include Files
Learn Why This Website Uses Static HTML Over a CMS
Page Rank & Link Building Tips and Advice
Top 10 Tips to Improve your SEO Skills
How to Choose Good Affiliate Programs to Make Money Online?
How Long It Takes to Make Money Online from Blogging
How to Make Money Online from Affiliate Marketing
Make Money from Your Website Using Online Ads
How to Setup a New Online Store?
What are the Benefits of Article Marketing?
Will Google ban your site for duplicate content?
How to effectively cloak Clickbank Hop links
Better AdSense Placement for more Clicks
Affiliates or AdSense, What earns more MONEY?
Kill Your Day Job With Internet Marketing
How Effective Business Blogging Is for Business Owners?
Why Register A Domain Name?
What are the Benefits of Internet Advertising?
What is SEO and Why SEO is So Important?