By: Sha - at February 1, 2013
Make Money from Your Website Using Online Ads
Introduction

Today one of the easiest ways of making money online is by having ads on your website. If you are wondering what online ads are then simply put online ads are advertisements that merchants advertise online through numerous online advertising companies or agencies, and this is done directly through blogs or websites. These advertising companies will pay bloggers or webmasters (publishers) to publish various types of ads on their websites. This article will give you an in-depth idea about how to monetize your website by using online ads. You should keep in mind that whichever online advertising program or method you stick to, it is an imperative that your website is rich in unique content. Your website will need to attract a lot of traffic to generate money from various online ad programs. That is why writing fresh and unique content is a must to attract visitors to your website.
Do You Need a Paid Website to Publish Online Ads On?
If you have a free website and also host it online for free then you can still get paid for having ads on the website. However, I will strongly recommend that you get a TLD (Top Level Domain) that you can buy from one of the many domain registers scattered all over the Internet, such as GoDaddy. You will then want to pay to host your domain name from a reputable web hosting company (such as HostGator) to make your website accessible online. But if you want to learn the basic and necessary skills of website building techniques before you spring for paid web hosting services, then you may choose to host it free. You can still make money online without any difficulty. If you are able to put a lot of time and effort into your website, then putting ads on your website is an easy way to make money from your website.
Ways of Having Various Online Ads on Your Website
I will write about the easiest and most convenient ways to make a little extra money from your time and effort. There are many opportunities to make money online from your blog or websites. These options include PPC (Pay Per Click) ads, PPI (Pay Per Impression)/CPI (Cost Per Impression) ads, PPS (Pay Per Sale)/CPA (Cost Per Action) ads, banner ads, and text link ads. These are the options that involve little more than signing up for the advertising sites and then copy and pasting the codes into your web pages. I suggest to beginners who are not very experienced in building and managing their own websites professionally, to use these simple options to start with.
PPC (Pay Per Click) Ads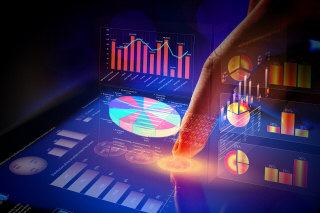 This is one of the most popular online ads webmasters and other online businesses use to make money online. All you have to do is copy and paste some html codes that refer to each particular ad into your website. Once this is done the ads will show up straight away. When any visitor to your website clicks on an ad your website makes money. The more clicks your website gets from the ads placed on it, the more money your website makes. Google Adsense, the Yahoo Publisher Network, and Bidvertiser are three popular services that provide pay per click revenue.
Sign up for one or all of these sites. These sites will allow you to target what type of ads you will have on your website for visitors to see. After choosing ads that you want on your website, just simply get the html code of the ads and insert the code into your website.
PPI (Pay Per Impression)/CPM (Cost Per Mile) Ads
This is one of the most popular online ads that all webmasters would like to have on their websites to earn money online. You get paid according to the number of times an ad in the form of text, banner, and video is displayed on your website. The amount you will earn is typically calculated based on the number of times the ad is displayed multiplied by the rate of CPM (Cost Per Mile) where M is the Latin numeral for thousand, and then divide it by 1,000. For example, if your website gets 15,000 page impressions in a given day, and your CPM rate (the rate at which advertisers or online advertising companies pay you per thousand impressions) is $10, then the amount you will earn will be the following:
Your Earnings = Impressions * CPM/1,000
= 15,000 * 10/1,000 = $150
If you want to earn decent money from PPI/CPM ads then you will need to attract a lot of visitors to your website.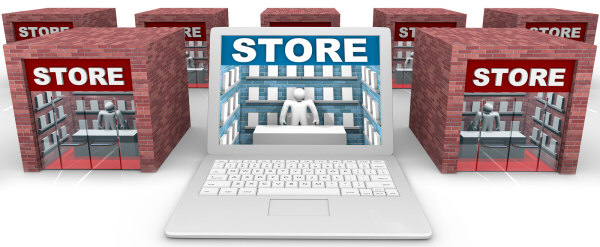 PPS (Pay Per Sale) Ads
This is the type of online advertising program which can help you earn a decent amount of money if executed well. In fact, PPS ad scheme has the highest payment rates but at the same time the lowest conversion rate among these three online advertising programs. These ads are action oriented ads which means you will only get paid whenever a visitor clicks on an ad and is redirected to the advertiser's website to do a specific action. This could be to sign up for a service, make a purchase of a product or service, or to fill out an online form.
These are some of the best and most widely used online advertising programs you can use to monetize your blog or website.
Best Ways to Use Online Ads to Monetize Your Website
This is very important for you to know, so you can convert visitors to money. If you want to monetize your website from online ads you are going to need a lot of useful and helpful content on your website. You might get some visitors who will click on some ads placed on your website, but how about it if they never return to your website again. You need a continuous flow of traffic including loyal visitors, who will keep coming back to your website to read more posts. To keep them coming back to your website, you will need to post fresh content on a regular basis. Write more unique as well as very helpful articles or content for your readers.
Another important thing you should consider is you need to get your readers to trust you. This will happen if they find your writing useful, interesting, and informative. You will get more sales generated or specific actions carried out for your advertisers via PPS ads by maximizing your traffic. That is why writing more and more useful write-ups are very important so that more visitors will be attracted to your site.
Final Words
It is possible to earn income online by using online ad programs with your website. However, you should make sure that your website does not become cluttered with loads of ads. Too many ads can crowd the useful content on your site and make your site look unprofessional. Pick a few advertisers instead of many so that the visitors to your website do not get easily distracted. It is important to understand that visitors will not come to your website merely to click on ads. They will come to your website looking for information that they need and if they find your website helpful they will come back. Make sure that the content on your site is the primary focus and that it is not overrun by excessive advertising. This way you will make money consistently from a pay per impression advertising method. For the other two methods mentioned earlier you will need more clicks and more conversions of the clicks through the ads displayed on your website. Nice page layouts for your website along with regularly updated content full of useful articles, will help build a decent traffic stream to your website. A consistent traffic stream is crucial in order for you to get the highest financial returns from advertisements.
Web Marketing
Creating a Newsletter that Produces Impressive Results!
How To Legitimately Get Images For a Website?
Landing Pages – Converting Clicks to Leads
How To Increase Your Adsense Income
Effective Email Marketing
Things to Consider Before Selling Products Online
Tips for Setting Up an E-commerce Site
Exploring Keywords And Google Bombs
How to Write Great PPC Ads
Understanding Google's PPC Auction Model
How Bot Malware Activity Can Harm Your Website
How To Make Static HTML Templates Using Include Files
Learn Why This Website Uses Static HTML Over a CMS
Page Rank & Link Building Tips and Advice
Top 10 Tips to Improve your SEO Skills
How to Choose Good Affiliate Programs to Make Money Online?
How Long It Takes to Make Money Online from Blogging
How to Make Money Online from Affiliate Marketing
Make Money from Your Website Using Online Ads
How to Setup a New Online Store?
What are the Benefits of Article Marketing?
Will Google ban your site for duplicate content?
How to effectively cloak Clickbank Hop links
Better AdSense Placement for more Clicks
Affiliates or AdSense, What earns more MONEY?
Kill Your Day Job With Internet Marketing
How Effective Business Blogging Is for Business Owners?
Why Register A Domain Name?
What are the Benefits of Internet Advertising?
What is SEO and Why SEO is So Important?