By: Sha - at January 21, 2013
How to Setup a New Online Store
Introduction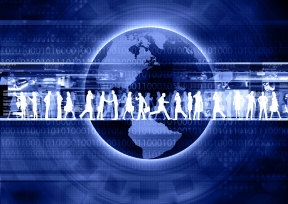 When it comes time to setup a new online store, many people become quite confused. Setting up an online store on your own is easy for you if you have basic knowledge of web design and website builder tools. You should remember that your online store must look professional with easy-to-use features as well as being easy for users to navigate between the different web pages that comprise your e-commerce store. If you want to make money online selling your products and services from your new online store, then the biggest step is to setup your new online store properly.
How to Setup Your New Online Store
There are two common ways to go about this. The first option is to design or make it all by yourself. The second option is to hire a professional web designer and builder. In order to setup your new online store on your own, you are going to be required to have some expertise or specialized knowledge on website design as well as some familiarity with website builder tools and techniques. After all, you want to create an online store from scratch, so you should put in some good effort into the task. If you are unsure about the desired results while working on your own, then you can consider assigning the task to an experienced web designer online or hire one offline.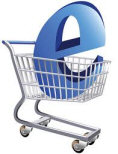 Another option and probably one of the best options is you can purchase pre-packaged e-commerce tools online to make your new online store quickly. You can easily follow the step by step instructions to make your new store live on the Internet. Setting up an effective and professional looking online store will require you to do a lot of hard work. If you can do it on your own you will most likely save some money, you can then start making money selling your merchandise online.
Here are the step by step techniques on how to setup a new online store:
Choosing a Proper Domain Name
When using an online store make sure you create it on its own domain name, and not on a free website hosting service. My advice on this is to pick a domain name that describes your brand. Do not just buy a domain name with a bunch of keywords. Generally the fewer the words the better. I usually like to use 2 word domain names all the time. Keep these words in more of a "brand" sense rather than keyword stuffing.
Choose a Reliable Online Payment Services Provider
It is an imperative that you provide a safe, secure and reliable online payment option for your customers or else they might not be interested in making any purchases due to some fears associated with the payment transaction process. So you are going to need a secure payment platform to receive payments from customers. This payment platform is also called a Payment Processor. That is why you need to make sure you choose and join a reliable online payment services company by opening a merchant account with them. It is easier to open a merchant account with an online payment services company than it is to open a merchant account with credit card companies. When applying to qualify for the account you will need to submit some basic and necessary information. This might include your bank account details as well as credit card information.
Choose a Reliable Web Host or Online Store Builder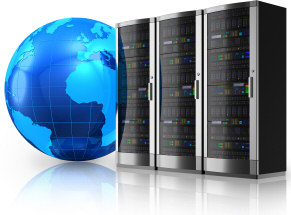 This is going to be a crucial factor for the success of your new online store. You will need a reliable web host so that your store is always up and running and never down due to surges in traffic. You can either choose a reliable web host just for hosting services along with some other additional features, or choose a good online store builder. If you go for the latter option then it can be more effective than the first option if you are not an expert in web design. If you choose a reliable online store builder, it will essentially provide a full range of integrated services including web hosting services, shopping carts, email(s), templates for your new online store, and many more features to help you setup the new online store easily. If you choose a web hosting services provider then you will need to buy e-commerce software for running all other features such as shopping carts and online store templates. This option is for those who want to design their new online store on their own. For webhosting, I always recommend going with HostGator. I have used them for years and their service is fast, reliable, and great for the price.
Preparing Your Website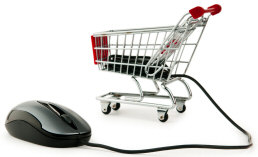 This is an action-oriented stage. Choose a nice and professional looking online store template related to the products of your store. Then choose different categories, sub-categories, and lists that you think are suitable. Add pages corresponding to each of these features. List your merchandise or services under different categories and sub-categories. Select which categories you want to keep under menu items, and which ones to go under sub-menu items. Write about your company in a new page such as "about us" and make sure to give your store a personality of its own. Also write your store's privacy policy, terms and conditions, and contact details in separate individual pages to give your newly set-up online store a professional look.
Also I highly recommend not putting other advertisements on your website. Just sell your products and do not confuse your customers with unnecessary ads that take them to other websites, doing so will decrease your conversions and your professionalism.
If you can, have a review system in place where buyers can write reviews on the products that they purchase. When you make a site more "community" based, it is sure to generate more traffic.
Add High-quality Digital Images
You must add very high-quality digital images alongside the products or merchandise and give brief descriptions of the products. This will enhance the credibility of your online store. Mention the prices alongside each image and product descriptions so customers can easily find them.
Here is an example of items lined up in an online store: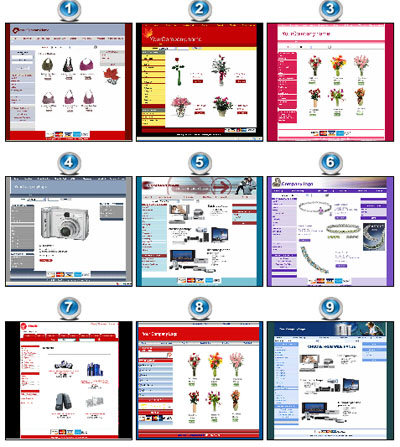 Test, Test, Test, Then Make it Live!
Before you make your new online store ready to be used by customers, you should conduct a number of test runs on your site to make sure the store works perfectly. If you find any problems then fix them. Check to confirm it is ready for customers, and fully suitable to go live on the web.
Conclusion
With basic web design skills you can setup an online store all yourself. Remember to make the store easy to navigate, give it a nice template, and load it with high-quality images of your products. If you are not able to design the store on your own then hiring a reliable web designer can help you get started. By using templates and the structure of the page to your advantage, try to give customers an experience that is conducive to purchasing. The more professional looking your online store appears the more likely customers will return to it, and hopefully recommending it to their friends.
Web Marketing
Creating a Newsletter that Produces Impressive Results!
How To Legitimately Get Images For a Website?
Landing Pages – Converting Clicks to Leads
How To Increase Your Adsense Income
Effective Email Marketing
Things to Consider Before Selling Products Online
Tips for Setting Up an E-commerce Site
Exploring Keywords And Google Bombs
How to Write Great PPC Ads
Understanding Google's PPC Auction Model
How Bot Malware Activity Can Harm Your Website
How To Make Static HTML Templates Using Include Files
Learn Why This Website Uses Static HTML Over a CMS
Page Rank & Link Building Tips and Advice
Top 10 Tips to Improve your SEO Skills
How to Choose Good Affiliate Programs to Make Money Online?
How Long It Takes to Make Money Online from Blogging
How to Make Money Online from Affiliate Marketing
Make Money from Your Website Using Online Ads
How to Setup a New Online Store?
What are the Benefits of Article Marketing?
Will Google ban your site for duplicate content?
How to effectively cloak Clickbank Hop links
Better AdSense Placement for more Clicks
Affiliates or AdSense, What earns more MONEY?
Kill Your Day Job With Internet Marketing
How Effective Business Blogging Is for Business Owners?
Why Register A Domain Name?
What are the Benefits of Internet Advertising?
What is SEO and Why SEO is So Important?